Do you have wreaths with 4 Advent candles at home? I used to have one back in DK, but there I had a big table in the dining room which was a perfect spot for a decoration like this. Here in the apartment, we only have place for candles and candleholders. During this Advent we use the Kubus 4  by Lassen candleholder and we light a candle every Sunday of Advent. Yesterday it was time to light the last, fourth candle. I love this tradition, just like all the other things that help us to count down time till Christmas. Kids are getting impatient, seeing that their Advent calendars are about to get empty. Especially the youngest, Klara. Everyday, she asks me about how much time there is left till Christmas Eve. She does that approximately 10 times a day, and I am NOT exaggerating.
So now, after quite a relaxing weekend, with candles, tea and some incredible oat porridge pancakes by my lovely husband, it's high time to get ready.  And if you should still be looking for some inspiration regarding Christmas table setting – you can find my ideas in this post.
Have a lovely week!
Minęła czwarta niedziela Adwentu
Macie w domu wieńce z czterema świecami na każdą niedzielę adwentu? W Danii kładłam taki wieniec na stole w jadalni. Niestety w mieszkaniu nie mam już tyle miejsca (ani zapasowego dużego stołu) więc pozostają świeczki i świeczniki. W tym roku za nasz adwentowy świecznik służy nam czteroświecowy Kubus od byLassen. Wczoraj przyszła kolej zapalić ostatnią z czterech czarnych świeczek. Bardzo lubię tę tradycję, jak i wszystkie inne, które pozwalają odliczać czas pozostały do rozpoczęcia świąt. Dzieci zaczynają się niecierpliwić. Ich kalendarze adwentowe powoli się opróżniają, a Klara średnio 10 razy dziennie pyta mnie, ile czasu zostało jeszcze do świąt.
Teraz, po miłym weekendzie, pełnym blasku świec, herbaty, z pysznymi placuszkami z owsianki roboty mojego męża, czas na ostatnie przygotowania do Bożego Narodzenia. Przypominam, że w tym poście zobaczyć możecie inspiracje związane z nakryciem świątecznego stołu.
Cudnego tygodnia!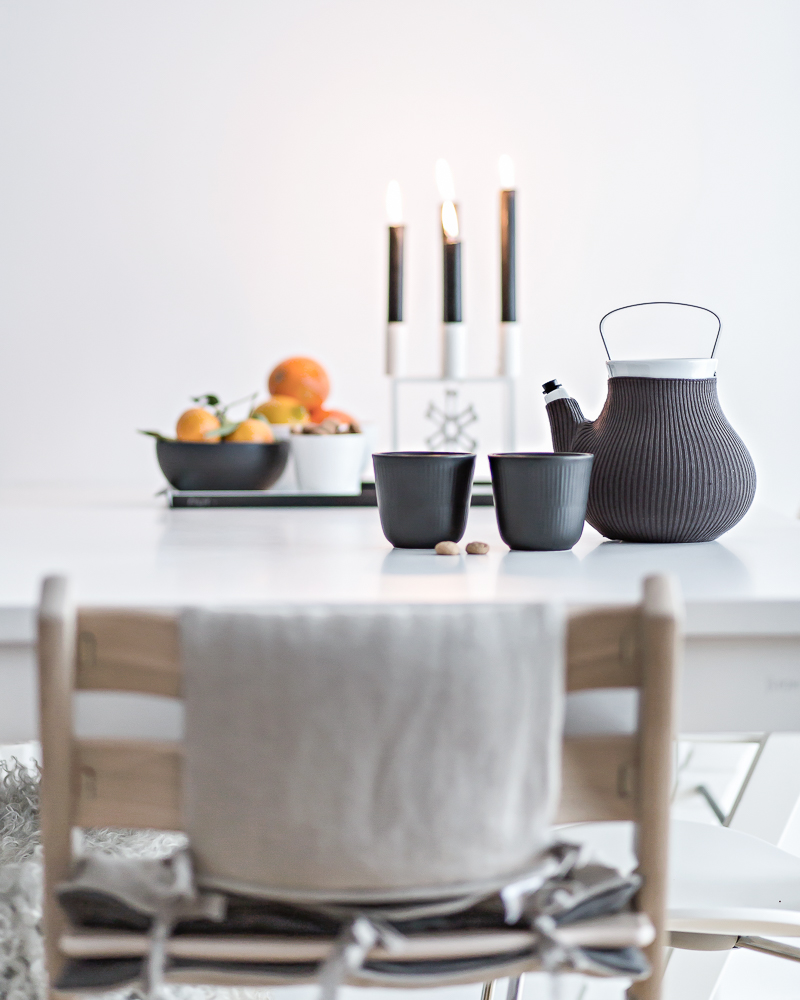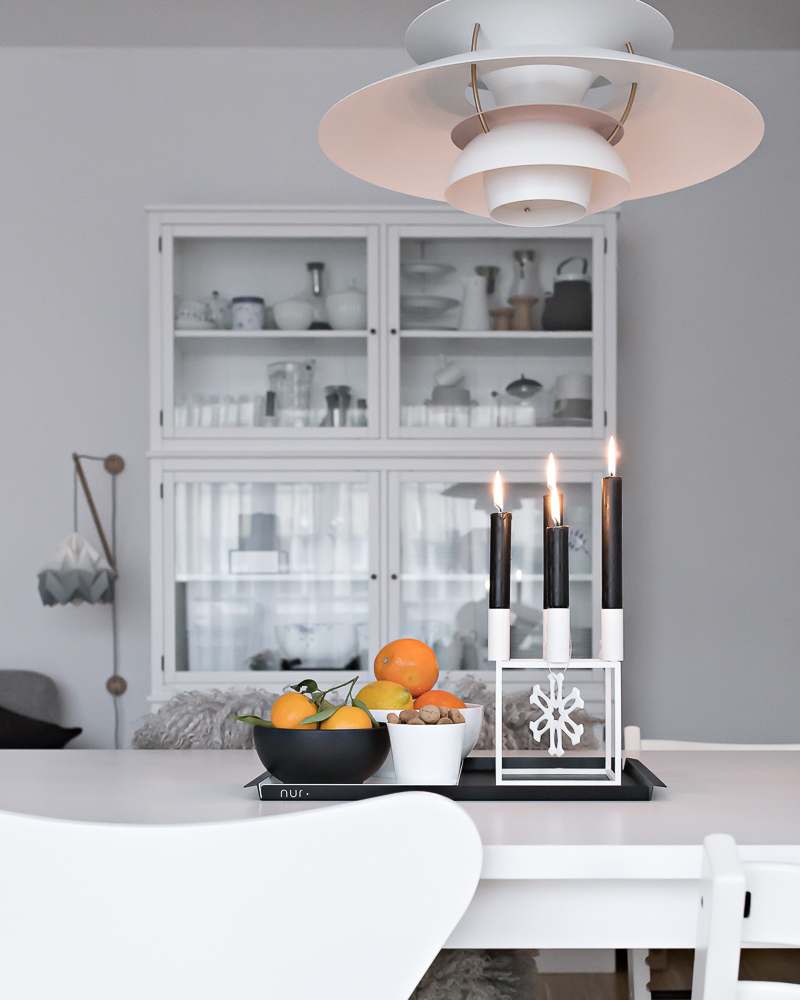 ? Kasia Rutkowiak / My Full House