Recently I wrote that on Sunday mornings we tend to eat all that we can find in the fridge. Well, that was no lie. Last time we decided to have bagels for brunch (it was way too late to call it a breakfast, I admit) and so we made different bagels for different tastes. There was salmon and dill and there was parma ham/pear and walnuts. Herb cheese with olives and sun dried tomatoes, and strawberries with mint and some balsamic vinegar. Last but not least, we also made the avocado and raspberry versions.
I love meals that are fun to eat but also fun to make. This one, additionally turned out to be a fun one to share, as in the end everyone wanted to try every kind of bagel. Girls were clearly most found of the fruit bagels, while boys loved the pesto/pear/parma ham and walnuts (with a drizzle of honey) most. I loved them all, no exceptions :)
What's your fav flavour?
Bajgle dla każdego
Niedawno pisałam o tym, że w niedzielne poranki zwykle zjadamy wszystko co znajdziemy w lodówce. Nie kłamałam ;) Ostatnio zachciało nam się bajgli więc postanowiliśmy przygotować różne wersje, tak, aby każdy znalazł coś dla siebie. I tak, na późne śniadanie były bajgle z łososiem i koperkiem i z szynką parmeńską, gruszką i orzechami. Ser z ziołami z suszonymi pomidorami i oliwkami oraz truskawki z miętą i octem balsamicznym, a także wersje z awokado i malinami.
Najbardziej lubię posiłki, które sprawiają radość nie tylko podczas jedzenia, ale i przygotowywania. Ten dodatkowo, sprawił duże zamieszanie podczas dzielenia się, bo okazało się, że każdy chciał spróbować każdej wersji. Dziewczynkom najbardziej smakowały bajgle z owocami, a moim panom ten z pesto, gruszką, szynką parmeńską, orzechami i odrobiną miodu. Mi smakowały wszystkie, bez wyjątku.
Na który mielibyście ochotę?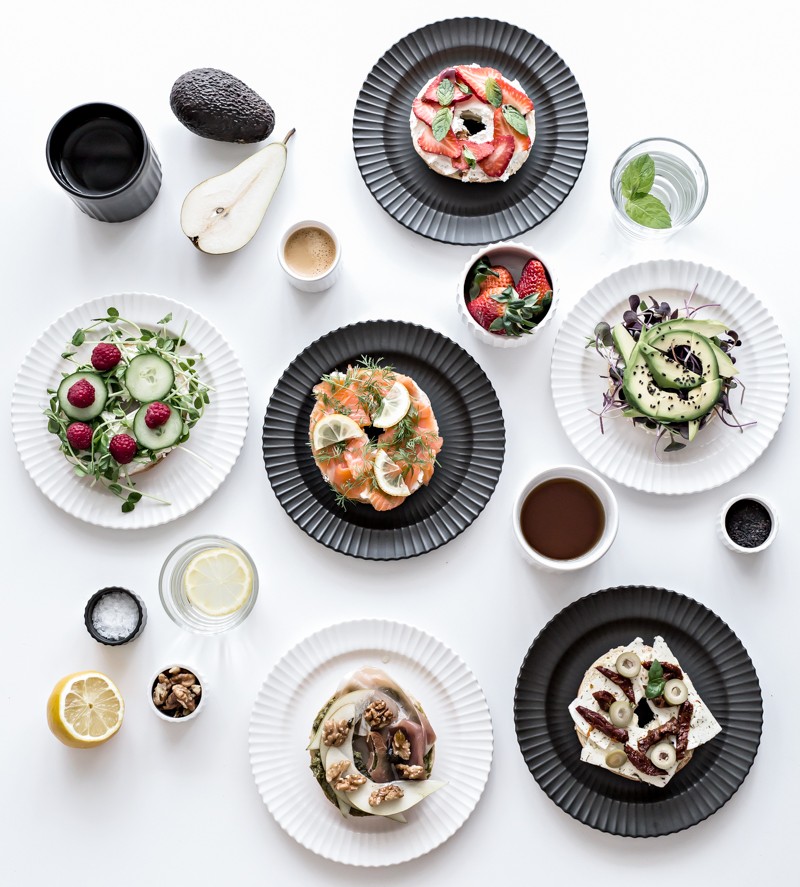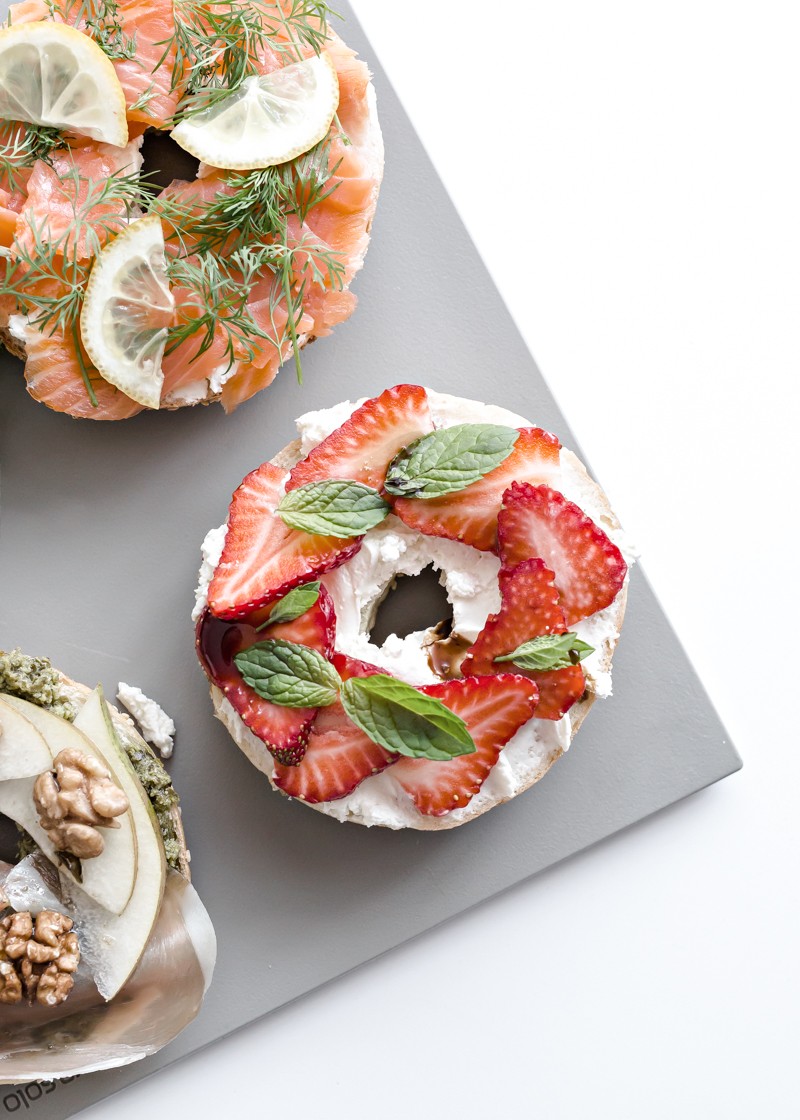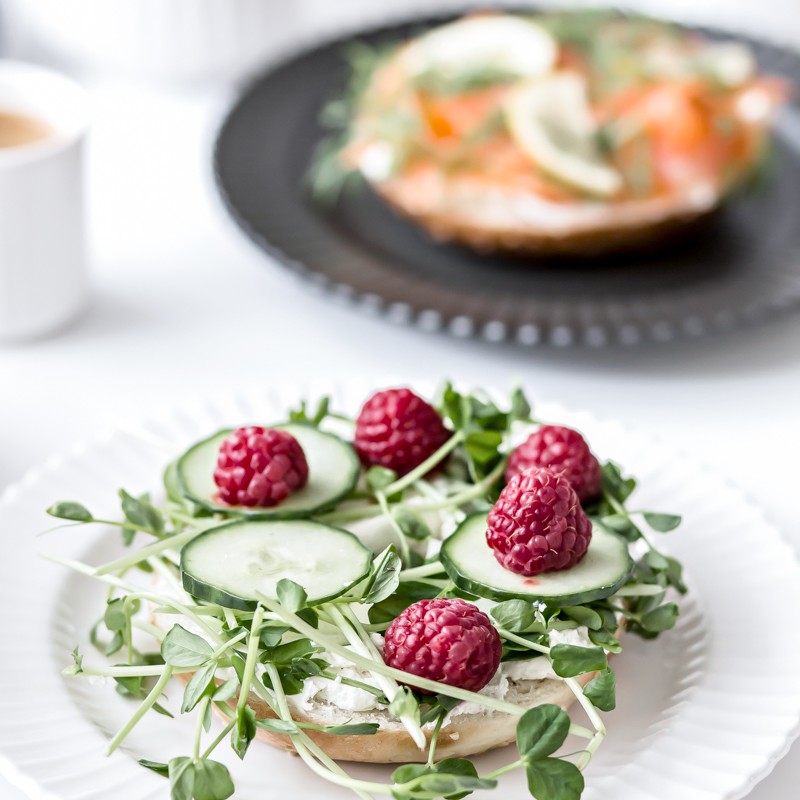 ? Kasia Rutkowiak / My Full House
porcelain / porcelana – Lyngby