When I am tired or edgy, or simply need a moment for myself, I always search my bed. Always. It seems to be the most comforting place on Earth, and it always feels good to sneak underneath the sheets with a magazine or music, a cup of tea or some sweets within the reach (or simply all of the above). I am actually a real world champion in finding perfect excuses for my personal bed getaways, which actually can happen any time of the day, 7 days a week (although are quite more difficult to proceed on the week days, obviously). On the other hand, I often find myself working until very late hours, far from bed, so I am sure that I can be forgiven (see, I told you I was a World Champion!).
Do you ever do anything similar?
moje chwile wytchnienia
Kiedy jestem zmęczona, albo rozdrażniona, albo kiedy po prostu czuję potrzebę znalezienia chwili tylko dla siebie, zawsze w pierwszej kolejności myślę o łóżku. Nigdzie indziej nie czuję się tak bezpieczna i spokojna. W takich chwilach najczęściej zabieram tam ze sobą czasopismo lub słuchawki, kubek herbaty lub coś słodkiego (albo – wszystko na raz) i spędzam sama ze sobą parę chwil. Takie momenty zdarzać się mogą o każdej poze dnia, siedem dni w tygodniu, choć przyznaję, że poza weekendami bywają trudne do zorganizowania, choć tak się składa, że nawet w zwykłe dni jestem mistrzynią świata w wynajdowaniu sobie wymówek. Poza tym często zdarza się, że pracuję do późnych godzin wieczornych, więc chyba mogę (mówiłam? mistrzyni świata, jak nic!).
Czy Wam też zdarzają się takie chwile słabości?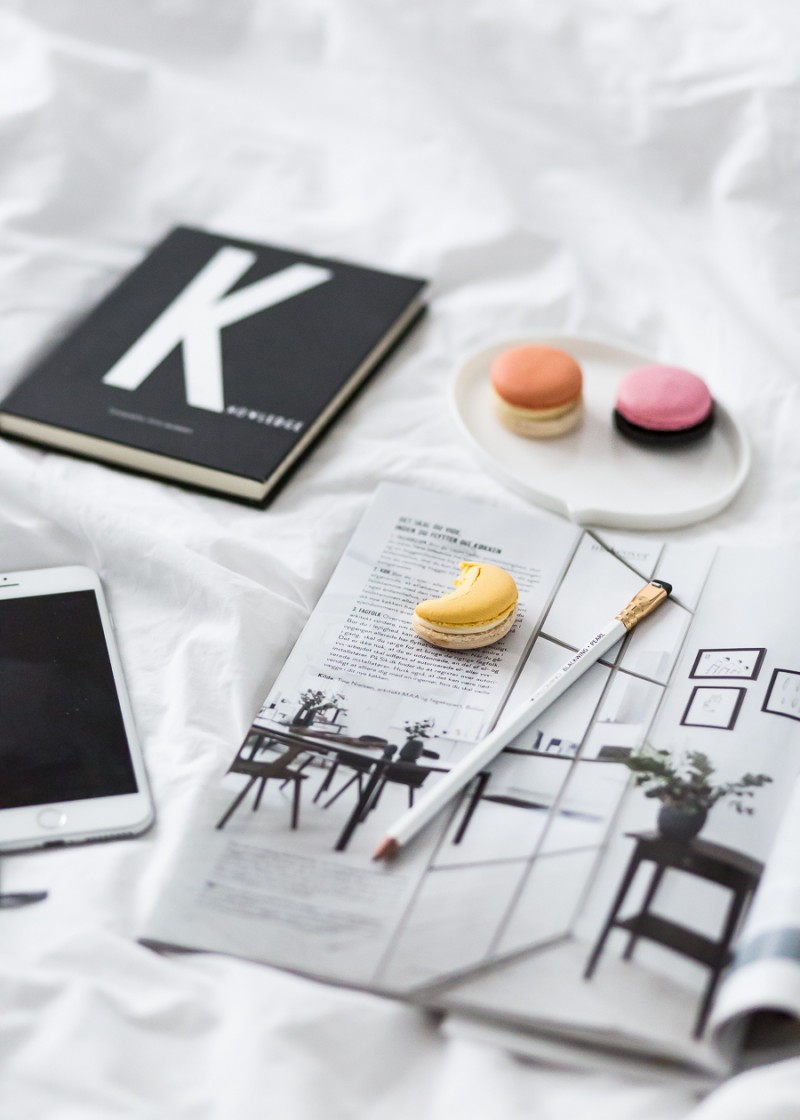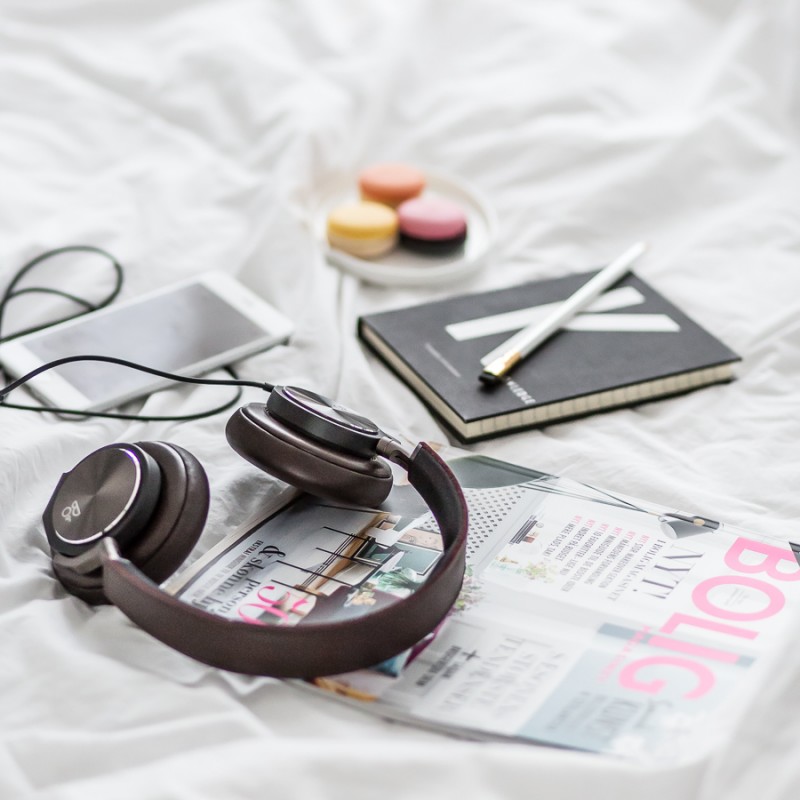 © Kasia Rutkowiak / My Full House
H6 headphones / słuchawki H6 – Beoplay, plate / talerzyk – Serax, pillow cover and notebook/ poszewka na poduszkę i notes – Designletters, macarons / makaroniki – Sucre