I love bed mornings. Bed is always good, and my bed is absolutely wonderful, especially on weekends. Now, when all the kids can turn on the TV and PS and God knows what else, without asking for help, they seldom visit our bedroom in the morning. They choose to play on their own, and we praise the mornings when they can play without fighting, especially when they get up at 6:30. Ouch.
Saturday mornings are special because it's the only day when I can fully enjoy breakfast in bed. Sundays are for the family – big, long and loud breakfasts with all you can find in the fridge, but on Saturdays it can be different. So I chose some light food and coffee in bed.  I swear that I am spoiled, and I love it!
Have a lovely Saturday dear all!
Poranki w łóżku
Uwielbiam poranki w łóżku. Łóżka to ogólnie fajna sprawa, a moje łóżko jest cudowne, szczególnie w czasie weekendów. Teraz, kiedy wszystkie dzieci są już dość duże, aby bez naszej pomocy włączyć telewizor, konsolę i wszystkie inne cuda, rzadko przychodzą do nas o poranku. Jest się czym cieszyć, bo zdarza im się wstawać o 6:30… Wtedy jedno na czym mi zależy to to, aby się nie kłóciły (za głośno). W sobotę mogę się powylegiwać. Niedzielne śniadania są zawsze wspólne – rodzinne, obfitujące w jedzenie i gwar, ale w sobotę mogę sobie spokojnie poleniuchować. Z kawą i lekkim śniadankiem prosto do łózka. Przyznaję – jestem strasznie rozpieszczona. I dobrze mi z tym!
Cudnej soboty dla Was!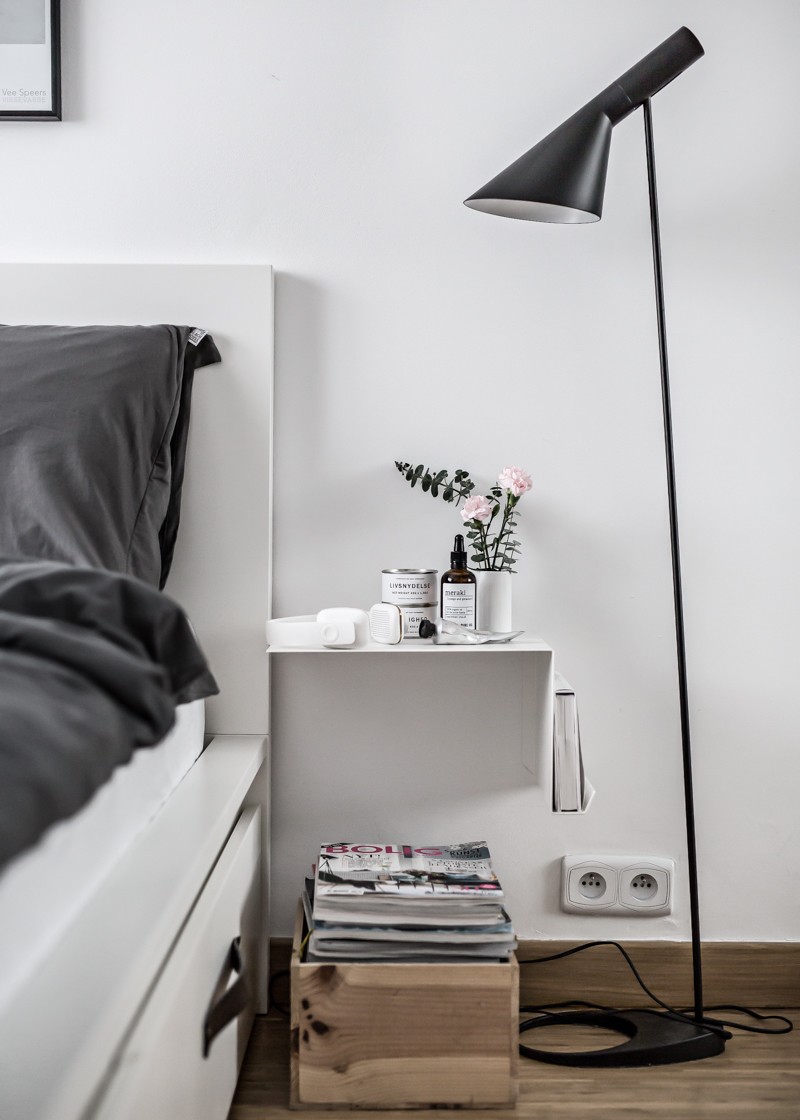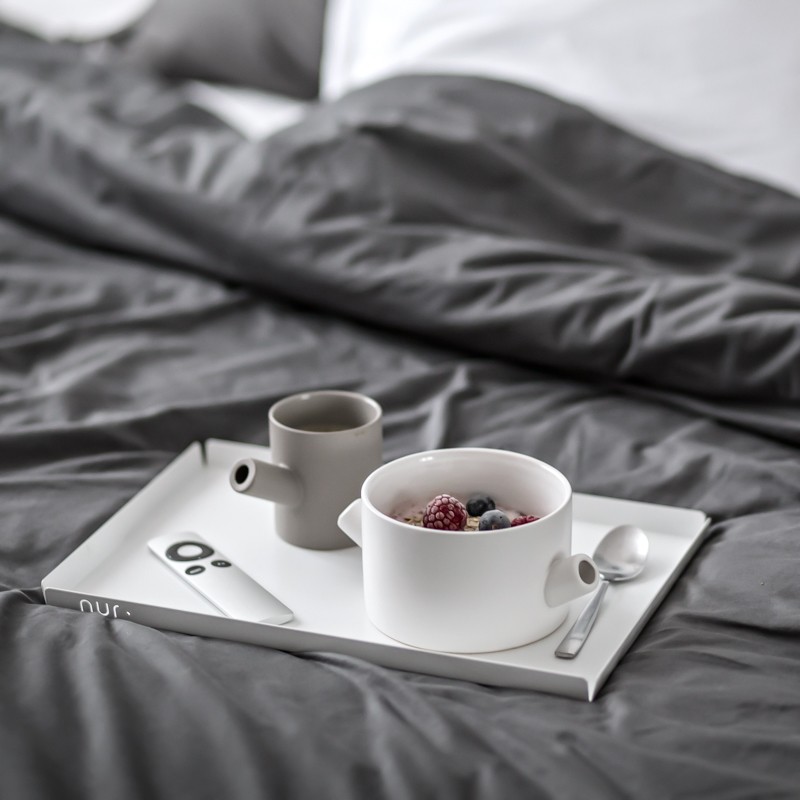 © Kasia Rutkowiak / My Full House
bedding / pościel – Beach House, bedside table / stolik nocny – Nichba Design, tray / tacka – Nur Design, porcelain / porcelana – Serax, lamp / lampa – Louis Poulsen