W pokoju dziewczynek szykują się niedługo pewne zmiany, póki co, dokonałam niewielkiej zmiany na ścianie nad regałem.
Postanowiłam dodać duński akcent w postaci dwóch plakatów. Jeden z nich szczególnie przypadł mi do serca – to śliczna ilustracja
duńskiego ViSSEVASSE przedstawiajaca wędzarnię na Bornholmie. To taki "nasz widok" i  bardzo chciałabym aby codziennie przypominał Dziewczynkom o ich drugim domu.
There are some changes coming in the girls' room. I started gently with new posters on the wall. One of them is very special to me as it's a beautiful illustration
by the Danish ViSSEVASSE showing a smokehouse on Bornholm.
The sight of it is so familiar and dear that I wanted it to remind them about their second home each and every day.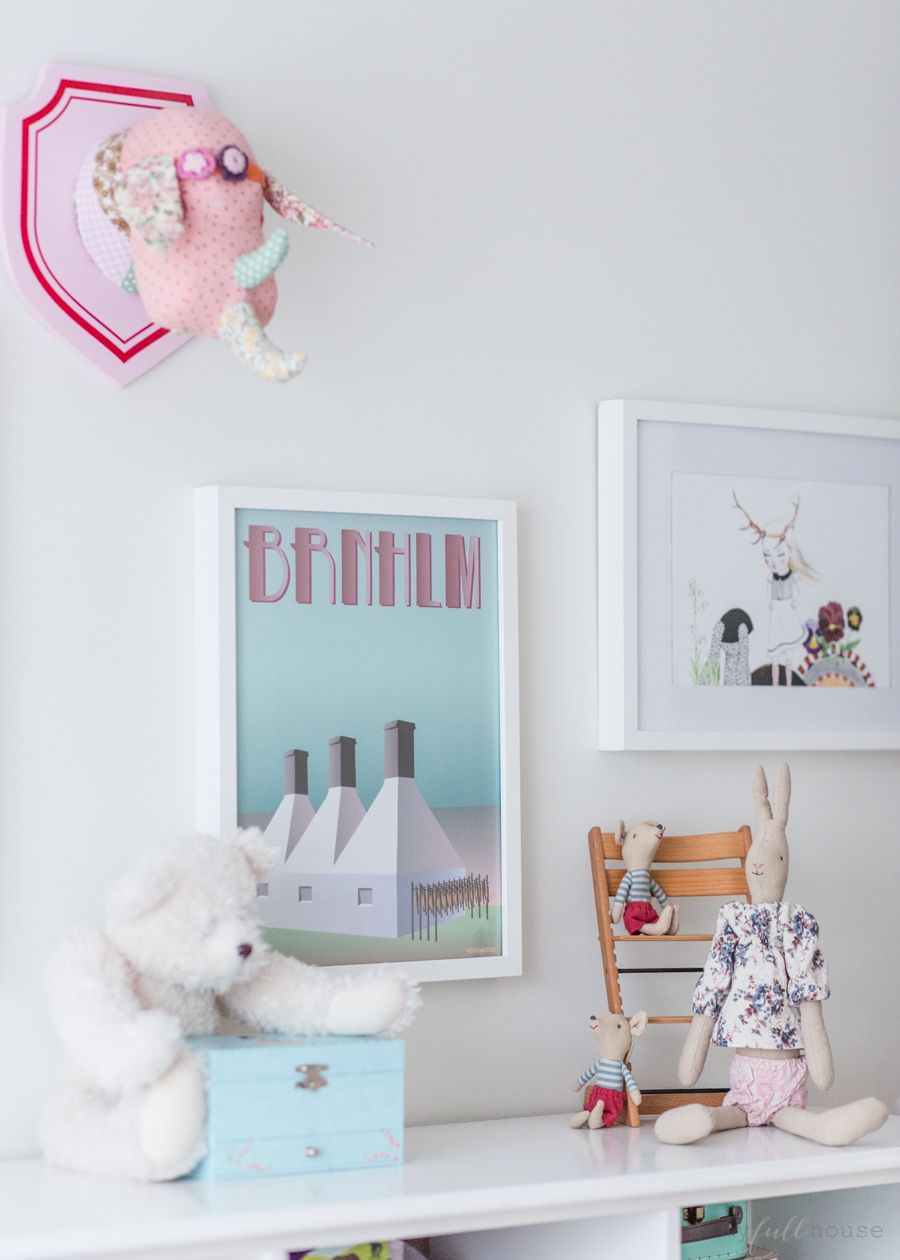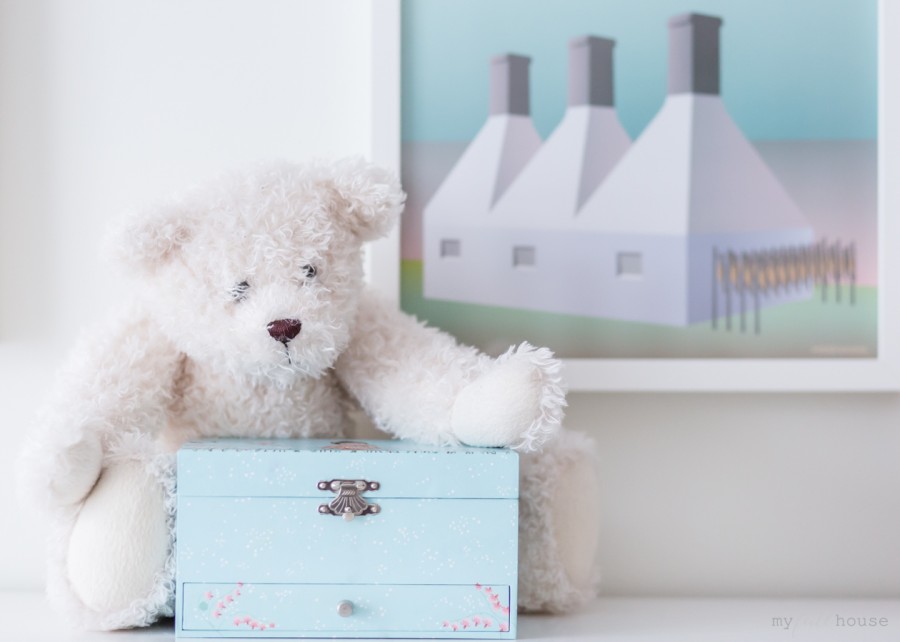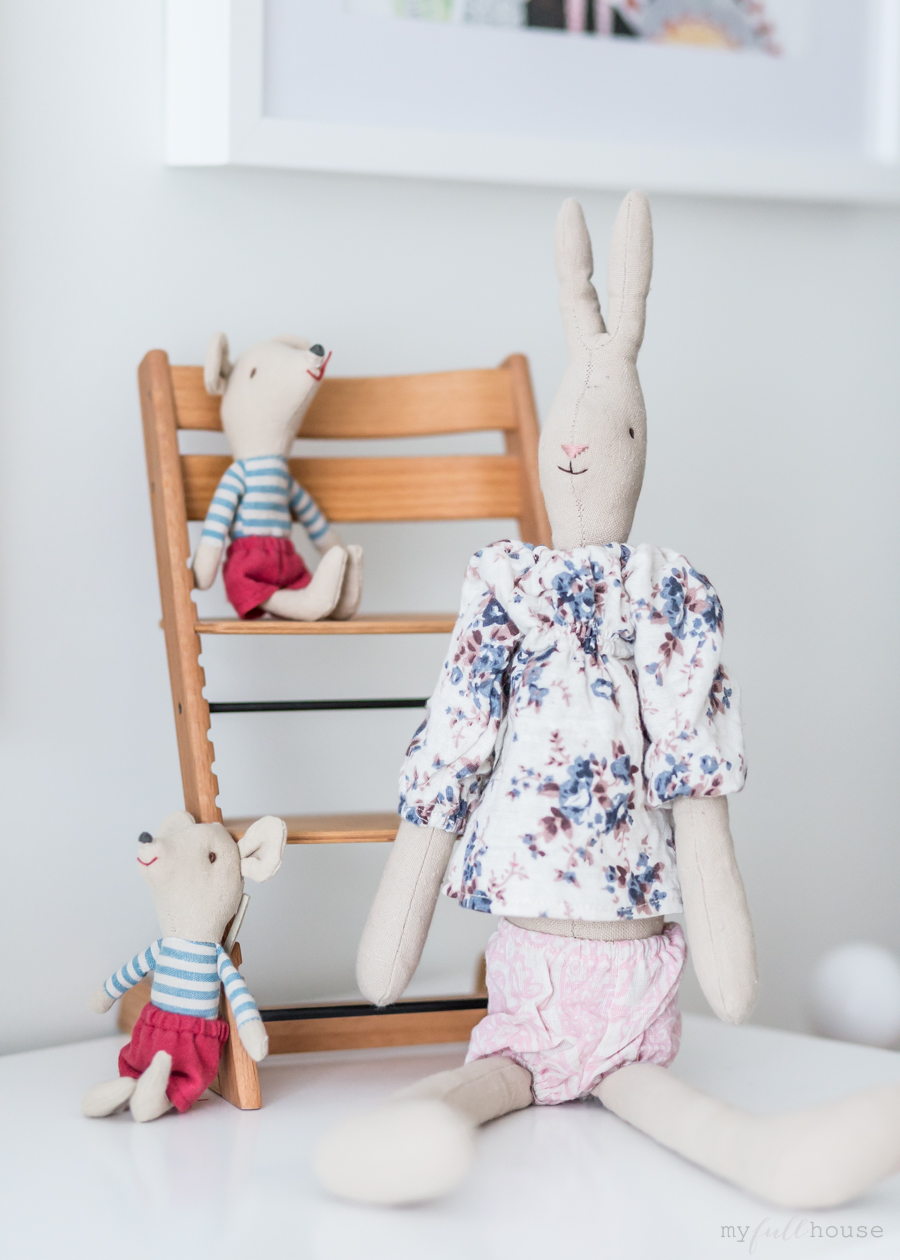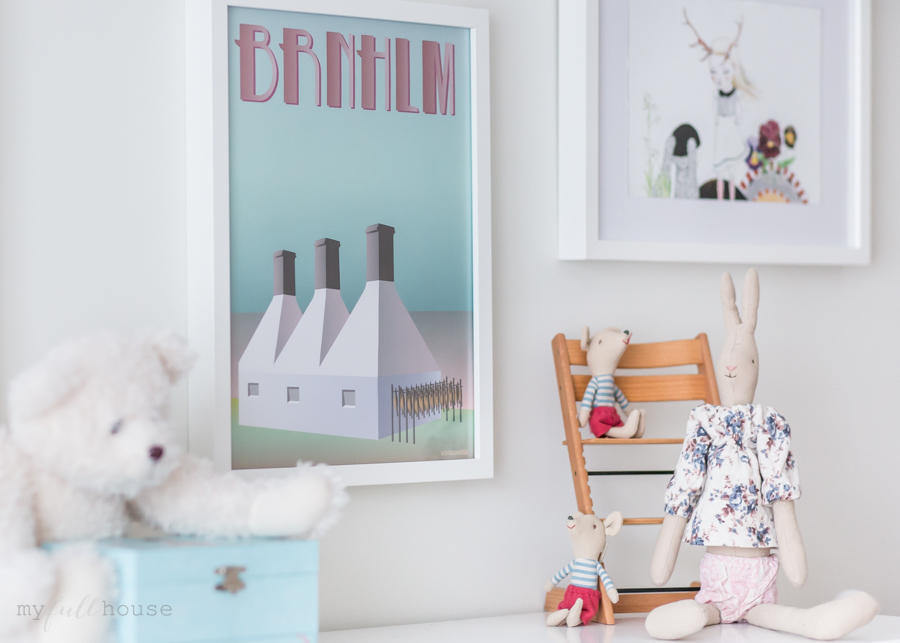 Więcej plakatów ViSSEVASSE znajdziecie tutaj. Sklep chętnie wysyła ilustracje za granicę.
Natomiast TU możecie zobaczyć wcześniejszy post o pokoju Klary i Helenki.
You can find more beautiful ViSSEVASSE posters here – and the shop ships worldwide.
HERE can you see the post on the girl's room.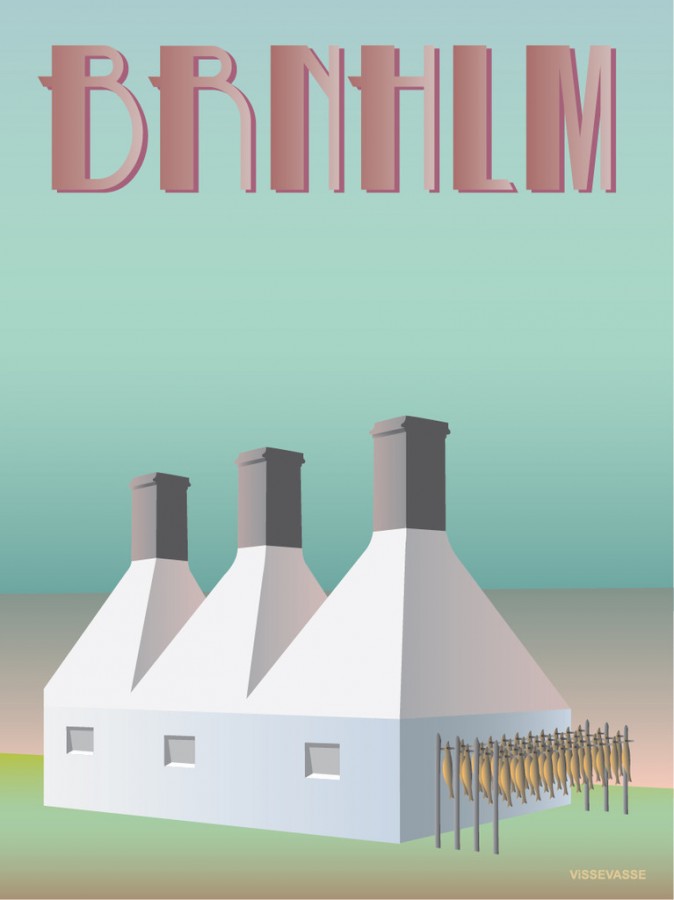 Miłego dnia!
Have a nice day!