Hello on a lovely Sunday! You wouldn't believe how happy I am to be typing this post for you! As some of you know, I got my right hand burned last Tuesday. Right after the accident, I wasn't sure if I would be able to make any personal posts for a while. Luckily the first aid was perfect, and my visit at the ER was a great idea too. That's why, I am happy to find myself able to work, almost as usual. Right now I have some serious catching up to do with tons of emails waiting. That's why, I am starting early, still in bed, wishing you a wonderful Sunday!
nadrabianie zaległości
Nawet nie macie pojęcia jak bardzo się ciesze pisząc dziś o poranku ten post! Jak wielu z Was wie, w ubiegły wtorek, oparzyłam prawą dłoń i krótko "po wyadku" nie wiedziałam czy w najblizszym czasie będę w stanie zrobić jakikolwiek osobisty wpis. Wygląda jednak na to, ze pierwsza pomoc i późniejsza wizyta na SORze okazały się zbawienne w skutkach. Powoli wiec wracam do pracy, zaczynając od porannego nadrabiania zaległości, prosto z łóżka. Miłej niedzieli!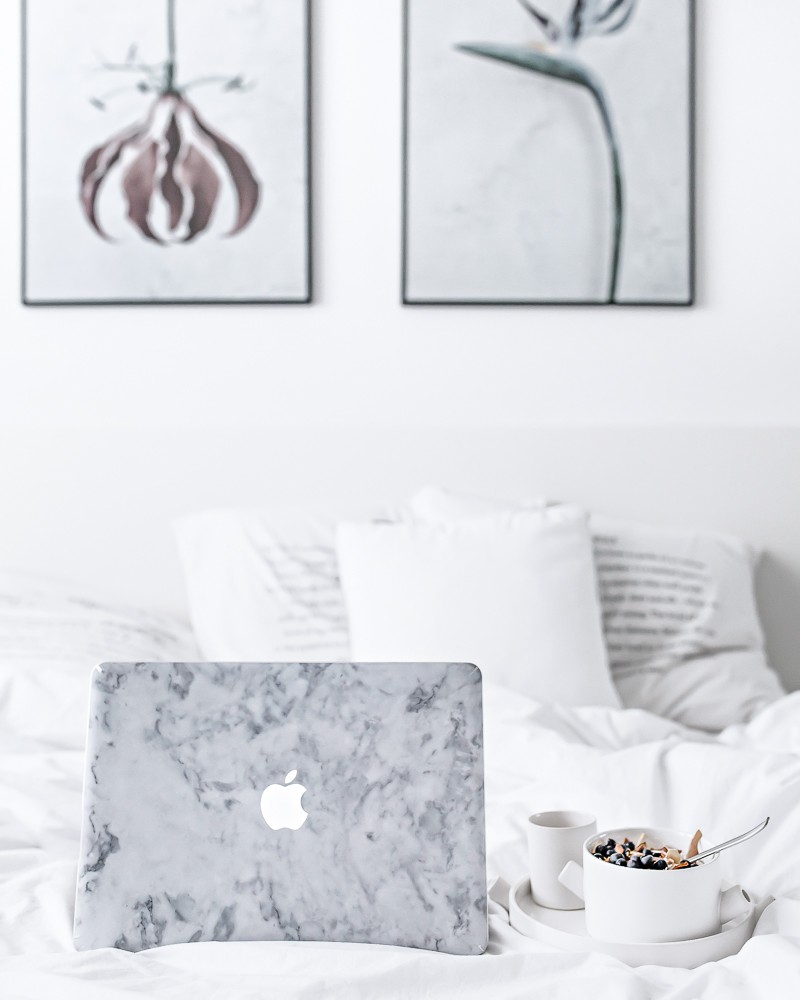 ? Kasia Rutkowiak / My Full House
ps. I hope you will forgive me the lack of recipe today. The accident happened while I was styling food, but forgot that the cast iron pan just came from 260 degrees oven…
ps. Mam nadzieję, że wybaczycie mi brak przepisu. Wspomniany wypadek miał miejsce podczas przygotowywania się do zdjęć, kiedy w natłoku zdarzeń i myśli, zapomniałam, że żeliwna patelnia wyszła właśnie z pieca o temperaturze 260 stopni…