Ever since I saw the recipe on how to dye Easter eggs with whipped cream and food colourings, I knew it would be something I would like to try. So here I am – borrowing the recipe from Katerina at Only Deco Love and I tell you this – it is fast, fun and it WORKS!
kolorowe wielkanocne jajka farbowane w bitej śmietanie
Odkąd zobaczyłam przepis na farbowanie wielkanocnych jajek w bitej śmietanie na blogu Kateriny Only Deco Love, wiedziałam, że spróbujemy przekonać się, czy ten sposób rzeczywiście jest tak prosty i efektowny. Okazało się, że farbowanie jajek w bitej śmietanie jest proste, szybkie i daje piękny rezultat.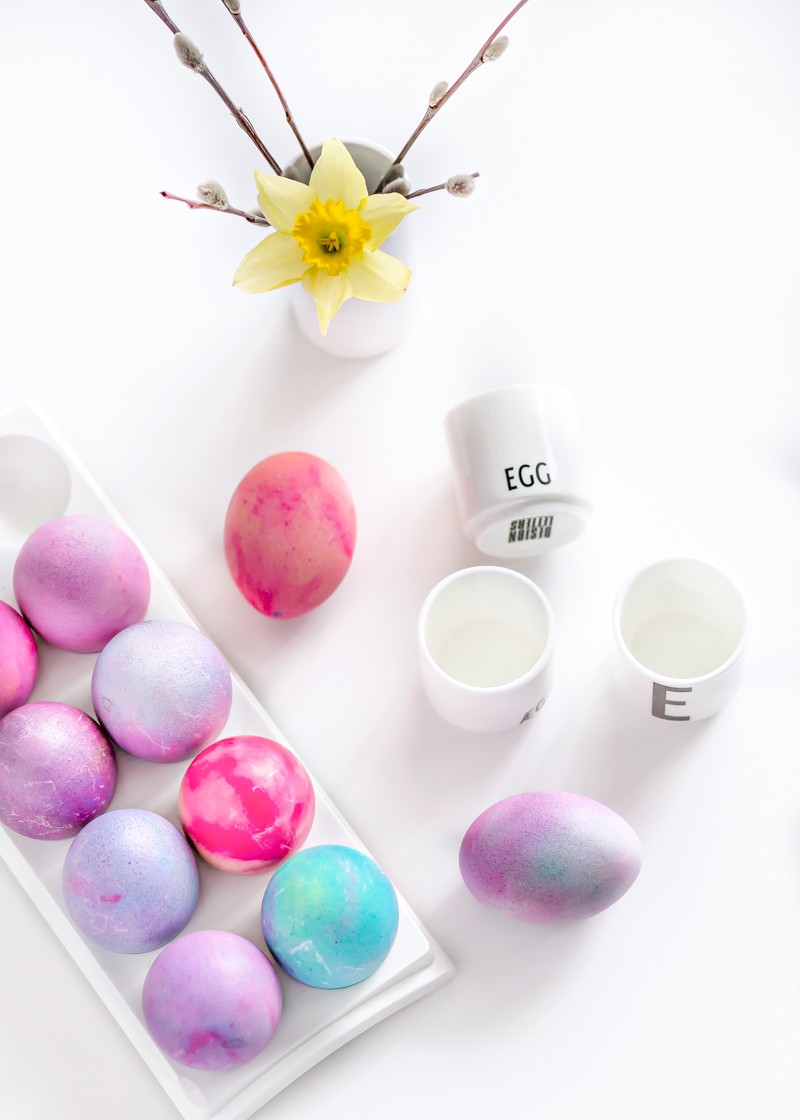 All you need is some hard boiled white shell eggs (getting white eggs was the hardest part for me), whipped cream (I used 0,5 l for 10 eggs, you can also use a spray cream if you wish) and food colourings (preferably gel). Once the eggs have cooled down, you add some colour gel to the whipped cream (do it in the porcelain bowl :)), mix it a bit (I used chopsticks) and put the eggs in until completely covered. Remove them after 10-30 minutes and wash off the cream (using gloves), then leave to dry. How easy is that?
Wszystko czego potrzebujecie to gotowane na twardo jajka o białych skorupkach (zdobycie białych jajek zabrało mi najwięcej czasu :)), pół litra śmietanki ubitej na sztywno i zestaw barwników spożywczych (najlepiej w żelu). Kiedy jajka ostygną wystarczy dodać do śmietany nieco barwnika (najlepiej w kontrastujących kolorach) i delikatnie wymieszać (ja użyłam drewnianych pałeczek) i zanurzyć jajka. W zależności od tego jak bardzo intensywny kolor chcemy uzyskać, należy odczekać 10-30 minut, a następnie wyjąć jajka (w rękawiczkach) opłukać ze śmietany i odłożyć do wyschnięcia. Proste, prawda?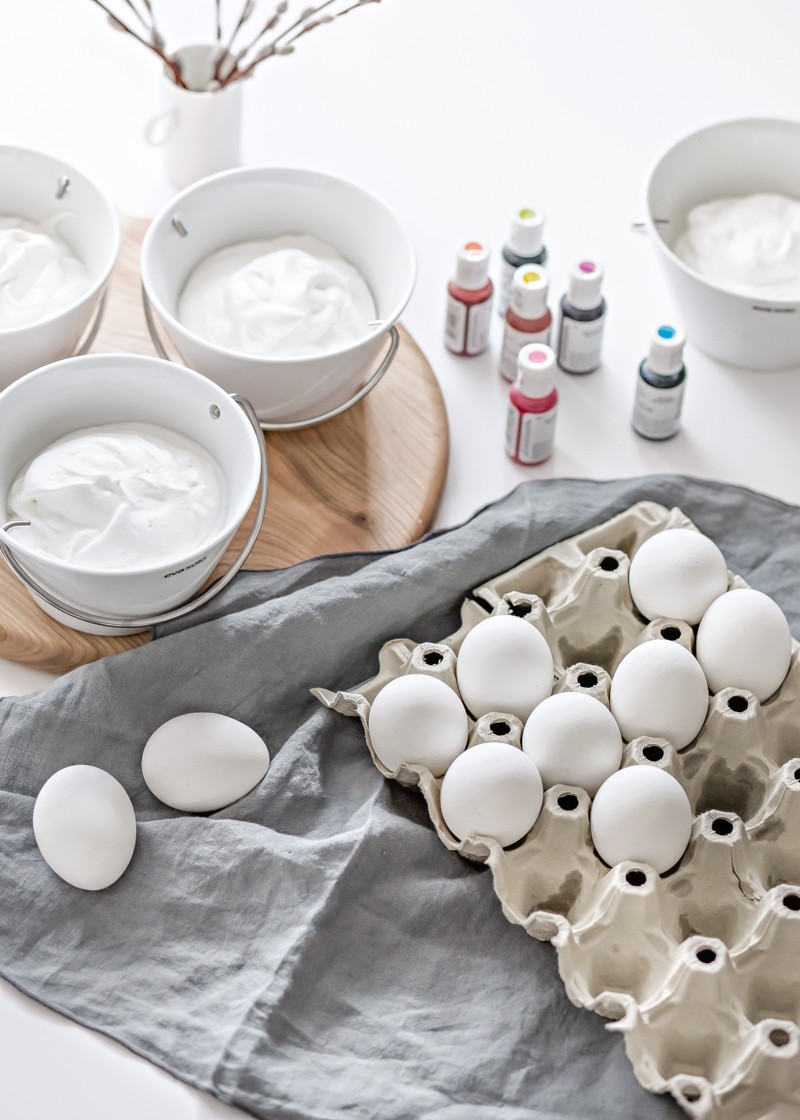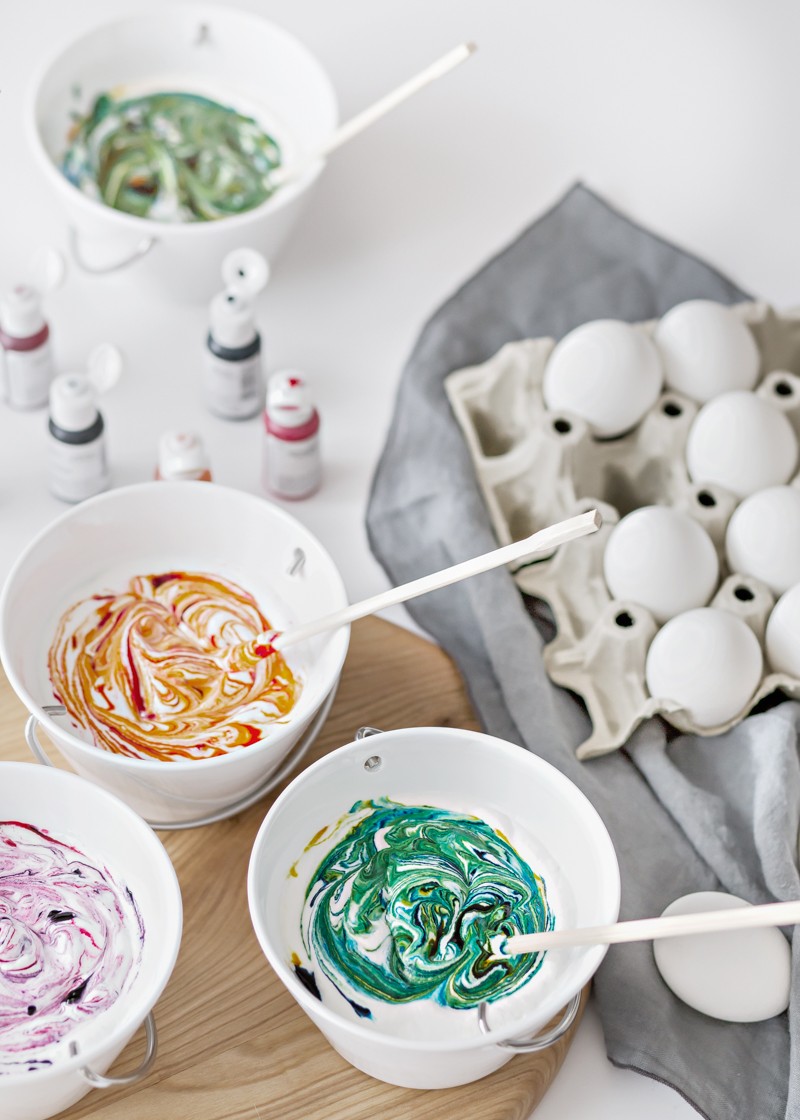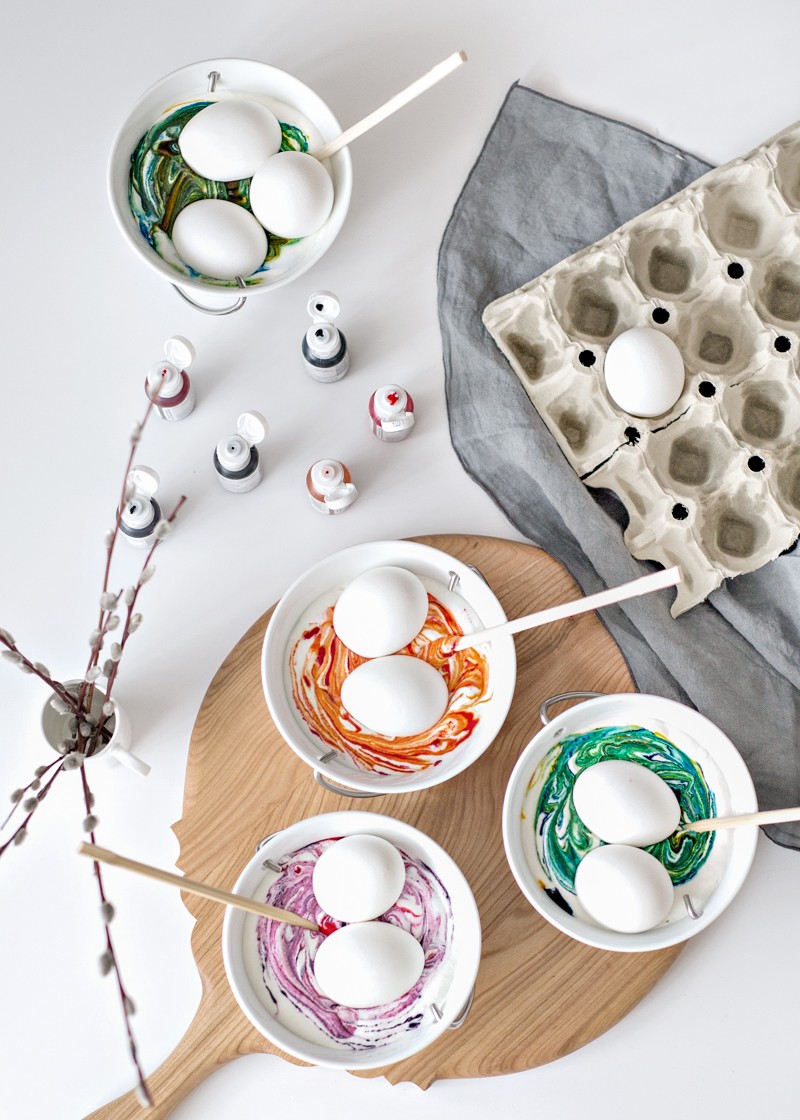 Our eggs came out very colourful and not only kids love them! Wi will definitely do it again, and I think that you should try it too!
Nasze jajka wyszły bardzo kolorowe i muszę przyznać, że nie tylko dzieci są zachwycone! Zdecydowanie będziemy powtarzać ten sposób, który i Wam polecam!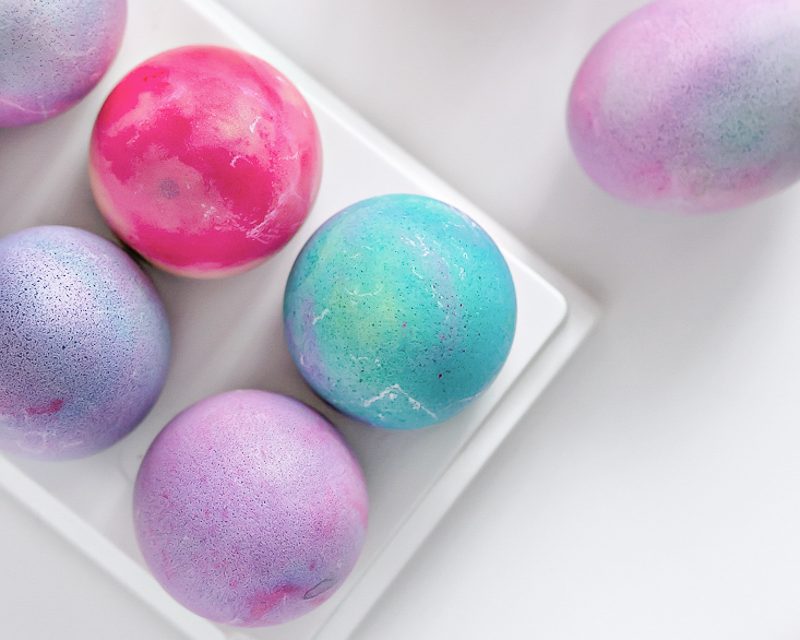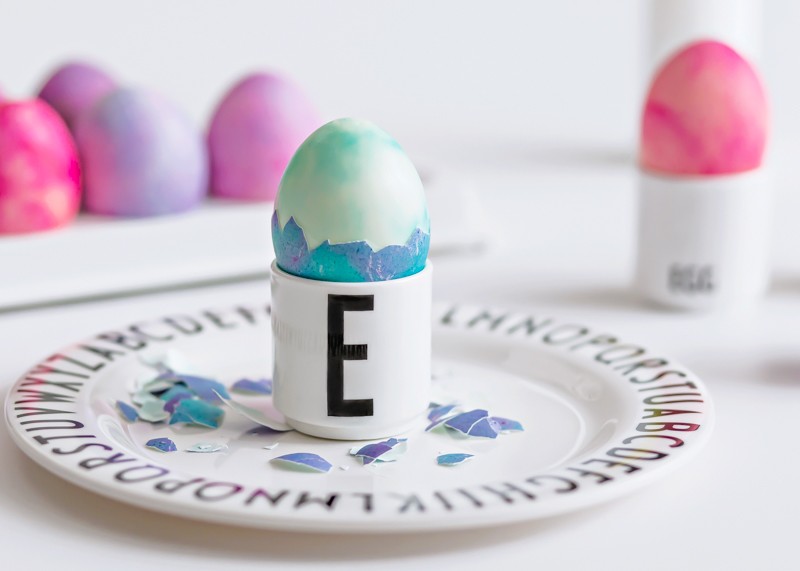 Copyright Kasia Rutkowiak / My Full House