I just want to show you how I added some personality to a simple IKEA Hemnes chest of drawers, with some black leather pulls. They added personality to this else quite dull piece of furniture, making it look more "ours", if you can say that :)
That's an easy way to change the looks within minutes.
przeróbka komody diy – skórzane uchwyty
Często przerabiacie gotowe meble? Ja nie bardzo. Jakiś czas temu kupiliśmy do naszego korytarza komodę IKEA Hemnes – identyczna miałam kiedyś w sypialni w Danii. Komoda jest pojemna i doskonale sprawuje się mieszcząc wiele podręcznych rzeczy naszych i dzieci, ale wydawała mi się trochę nijaka, szczególnie, że stoi w miejscu, w którym "nic się nie dzieje". Dłuższy czas szukałam nowych, innych uchwytów do szuflad, mając w głowie wizję skórzanych detali, ale nic mi nie odpowiadało. Pozostało zrobienie uchwytów na własną rękę.
Niestety, wbrew temu co możecie sądzić, żaden ze mnie majsterkowic, więc chcąc nie chcąc musiałam poszukać pomocy. Zrobić moje uchwyty zgodziła się Ewa, która ze skóry robi piękne torebki, saszetki, paski i inne cudeńka. Tym samym, udało się w kilka chwil odmienić zwykłą komodę w NASZĄ komodę. Skórzane uszka są idealne!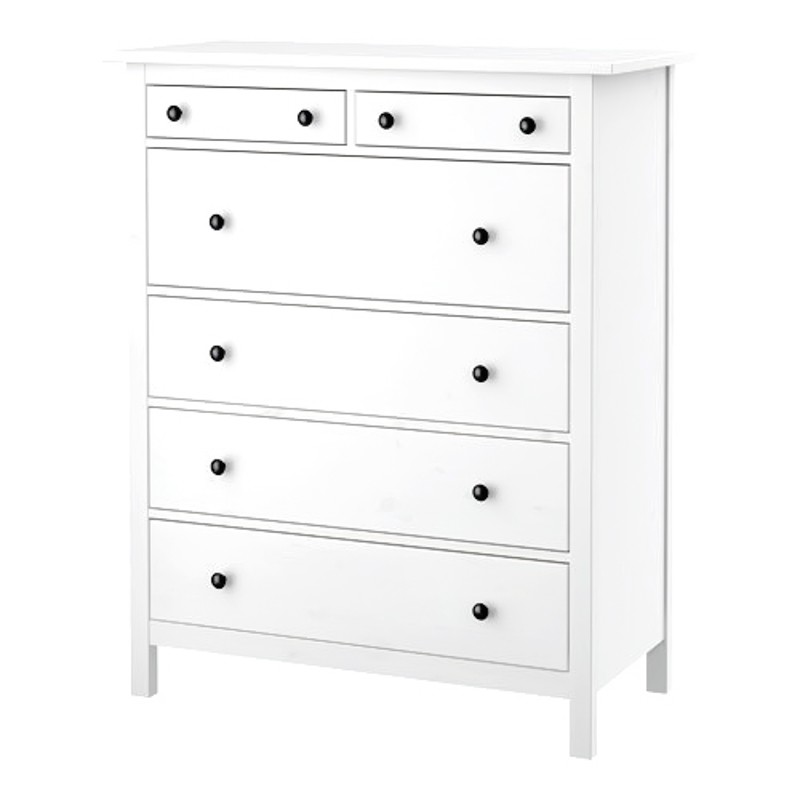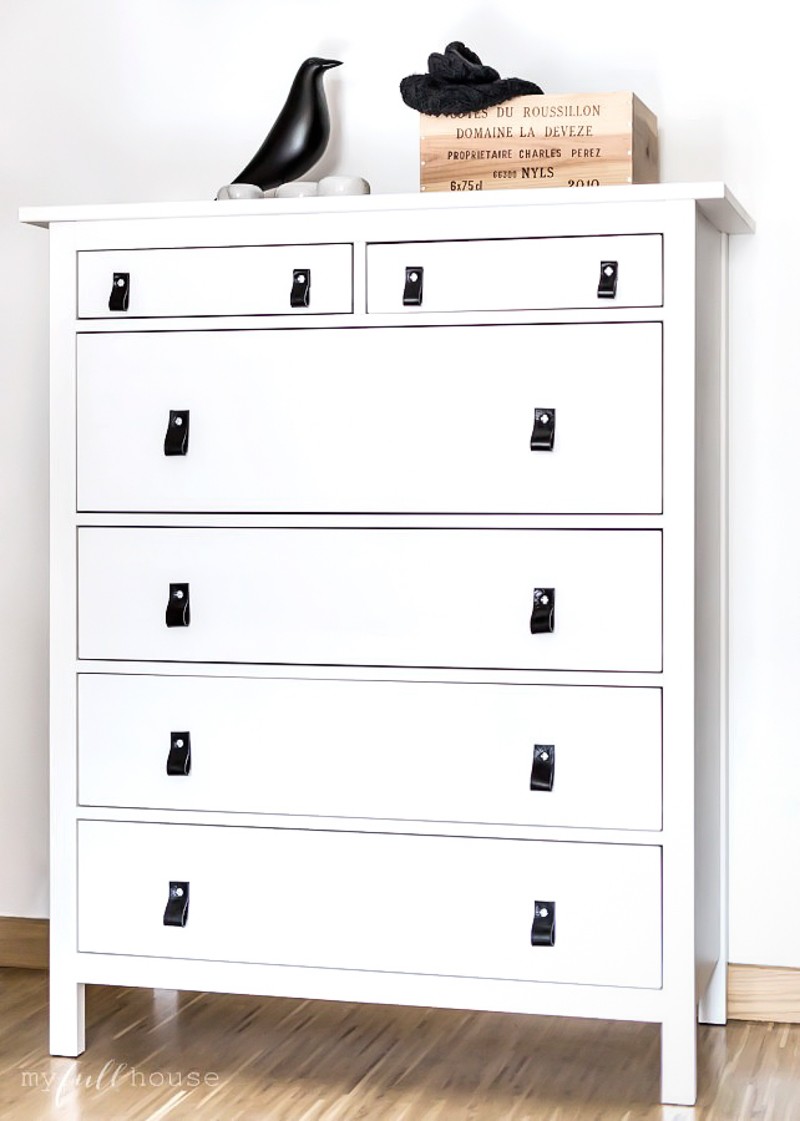 komoda / chest of drawers – IKEA, skórzane uchwyty / leather pulls – little and cosy, Home Bird – Eames, marmurowe świeczniki / marble tealight candleholders – pchli targ / flea market, drewniana skrzynka / wooden box – pozostałość po winie / wine remains