How are you doing just a few days before the Easter holidays? Do you have any special plans or maybe just want to relax with family and friends?
This Easter we will be at my parents, it will also be my Dad's name- and birthday time so I am looking very much forward to it. I love happy family gatherings, after all – this is what matters most in life – to be surrounded with people we care about and feel the bond with, doesn't it?
Getting into the holiday spirit, I am sending you some early Easter vibes!
przygotowania do wielkanocy
Jak się miewacie na kilka dni przed Wielkanocą? Macie szczególne plany, czy może "tylko" te na wspólne spędzanie czasu z rodziną i przyjaciółmi?
My tegoroczną Wielkanoc spędzimy u moich Rodziców. Święta zbiegają się z imieninami i urodzinami mojego Taty, więc będzie potrójna okazja, aby się spotkać w większym, rodzinnym gronie. Bardzo lubię takie radosne, rodzinne spotkania. Czyż nie to właśnie liczy się w życiu – obecność ludzi, z którymi czujemy się związani, którzy są nam bliscy?
Już teraz, przesyłam Wam przedświąteczne wibracje.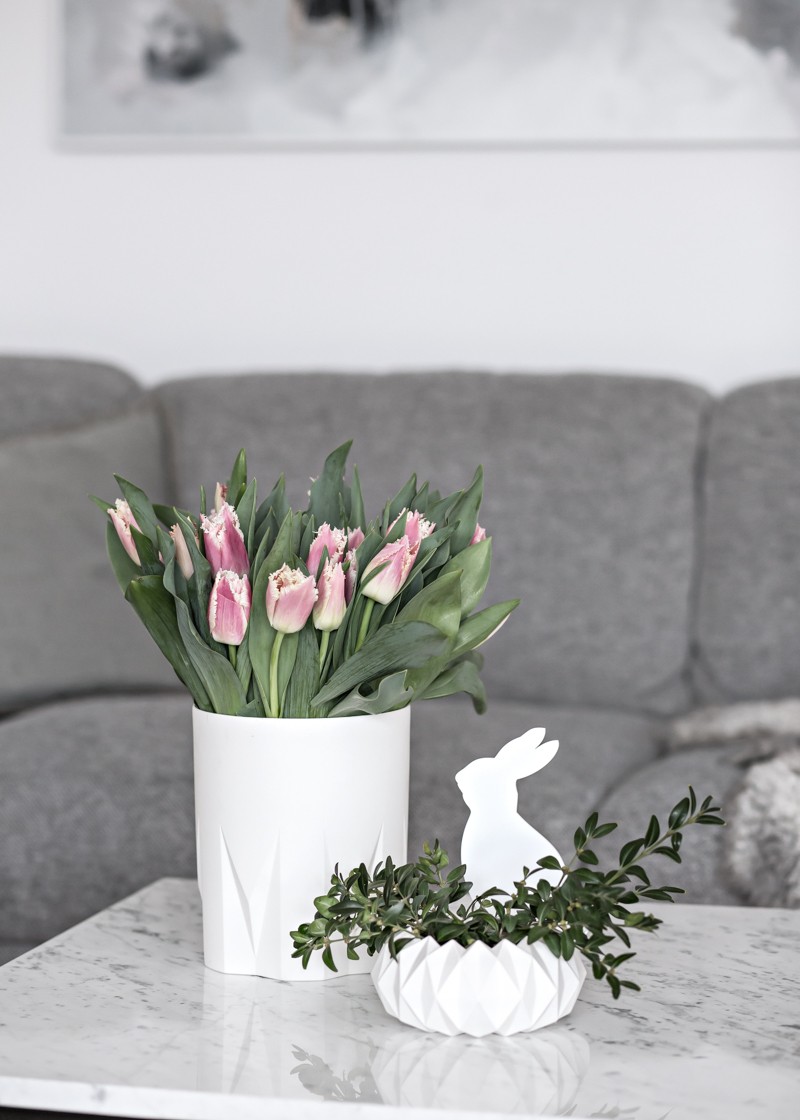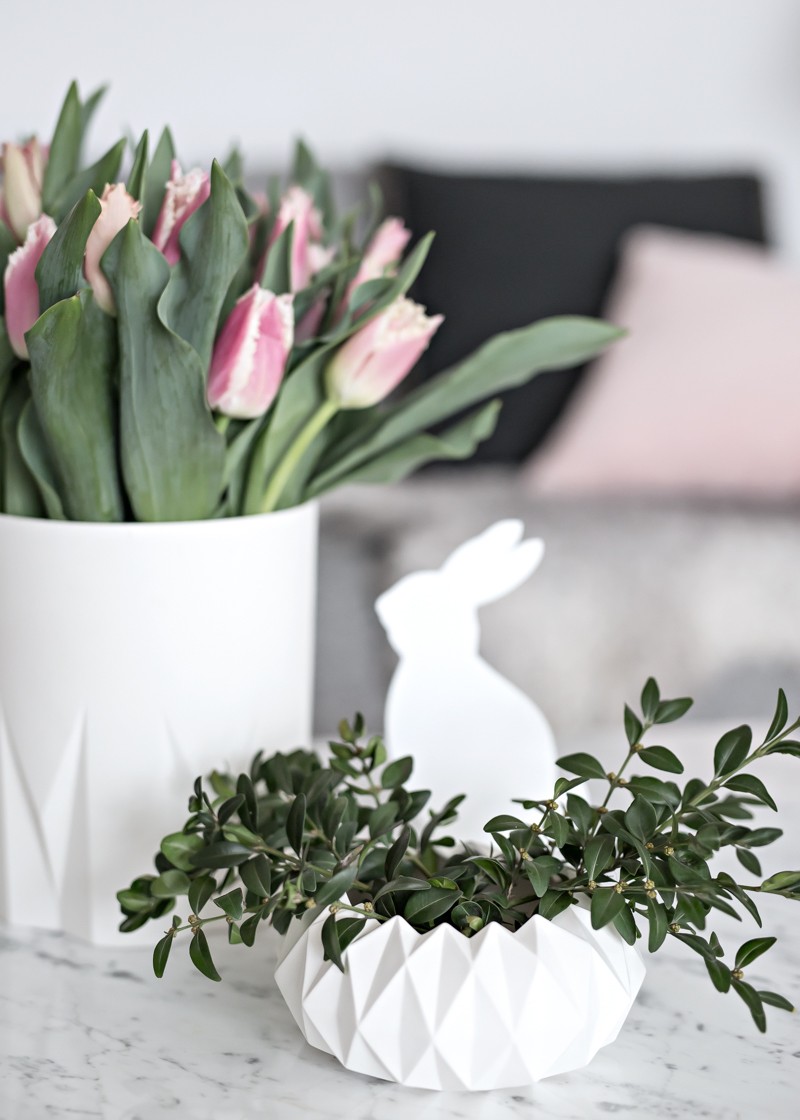 © Kasia Rutkowiak / My Full House
porcelain / porcelana – Piece of Denmark, marble table / marmurowy stolik – Ideeen, hare / zajączek – cooee design, sheepskin / skóry owcze – Milabert
And don't forget about the eggs – the best way to dye them is right here
Nie zapomnijcie o malowaniu jajek – nasz ostatni sposób – hit – znajdziecie tutaj.