Those of you who follow my Instagram account, have surely noticed flowery pattern on some of my recent images. White flowers with grey leafs on a black background is a vintage pattern created by Arne Jacobsen and recently adopted by the very popular Design Letters. So far Design Letters had a huge success with AJ's vintage ABC series (which can now be found all over the world). The new series, despite being so much different from the ABC collection, proves to be a perfect mix and match. I really like the look of these small flowers, spreading on the bedding and bed cover like a vintage meadow. The cotton is soft and nice to touch, and something tells me that it might just be another super idea from the popular Danish brand.
If you like it, please stay tuned… Yes, you guessed right, but hush… Just give me a few more days!
flowers by arne jacobsen – wiosenne nowości od Design Letters
Ci z Was, którzy sledzą moje konto na Instagramie z pewnością zauważyli kwiatowe detale na niektórych z moich ostatnich zdjęć. Białe kwiatki i szare łodyżki na czarnym tle to wzór stworzony dawno temu przez jednego z najbardziej znanych duńskich projektantów wszech czasów – Arne Jacobsena. Zaadoptowała go ostatnio marka Design Letters, która do tej pory zasłynęła na świecie ze swojej serii vintage ABC (porcelany i dodatków zdobionych alfabetem tego samego projektanta). Nowy kwiatowy wzór, mimo tego że jest zupełnie odmienny od alfabetu, okazuje się bardzo ciekawie łączyć z wcześniejszą serią na zasadzie kontrastu. Małe kwiatki na pościeli czy narzucie, tworzą ciekawą łąkę, a bawełna jest miękka i miła w dotyku. Myślę, że to może być kolejny hit tej bardzo pouplarnej ostatnio, duńskiej marki.
Jeżeli nowa kolekcja przypadła Wam do gustu, nie odchodźcie za daleko… Ha, zgadliście dobrze, ale ciii… Dajcie mi proszę jeszcze kilka dni.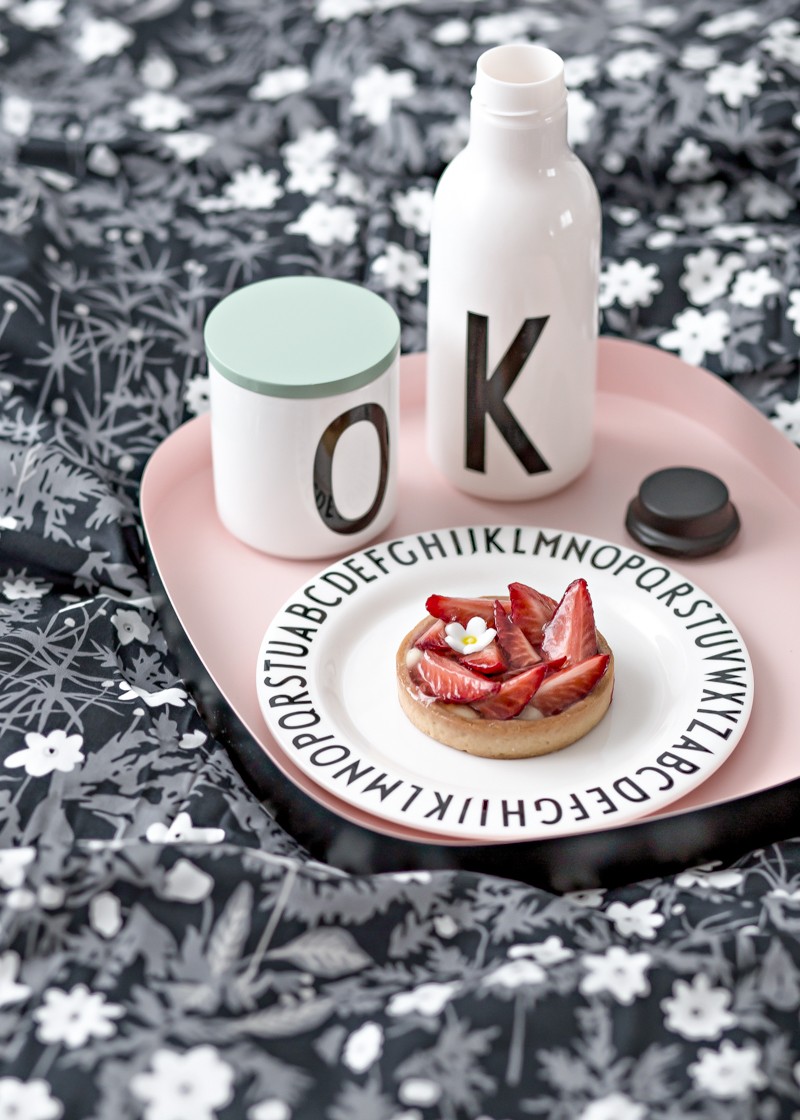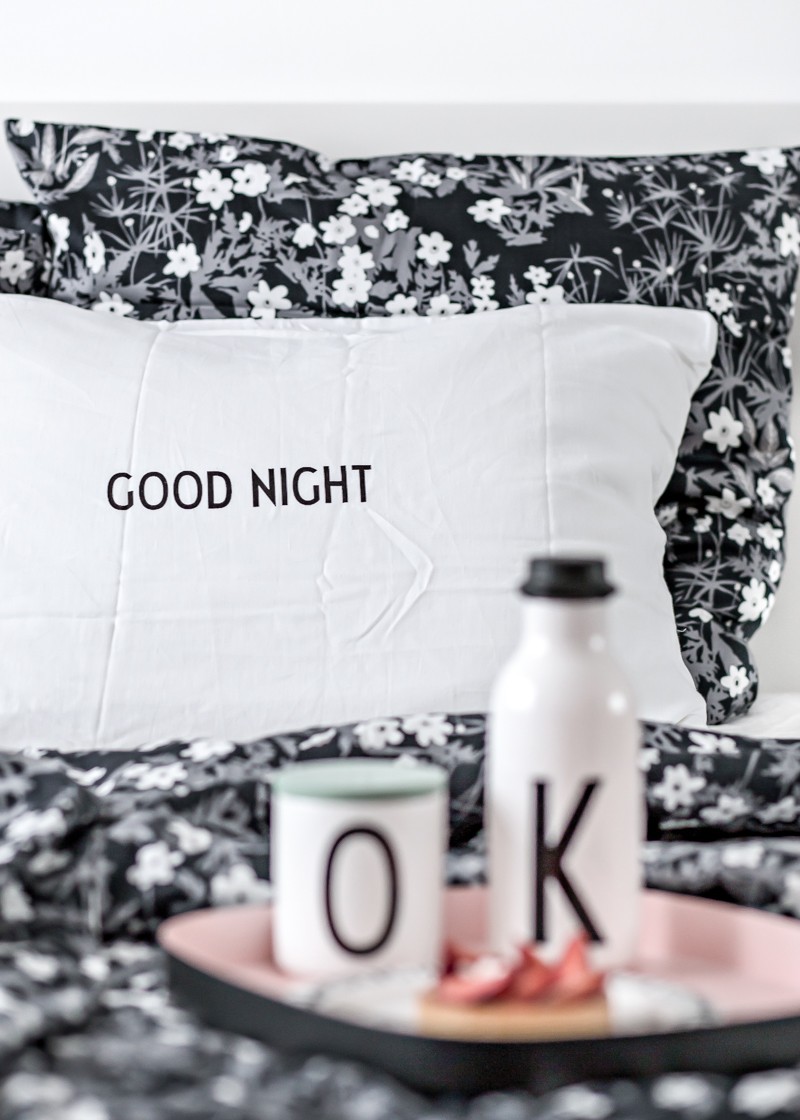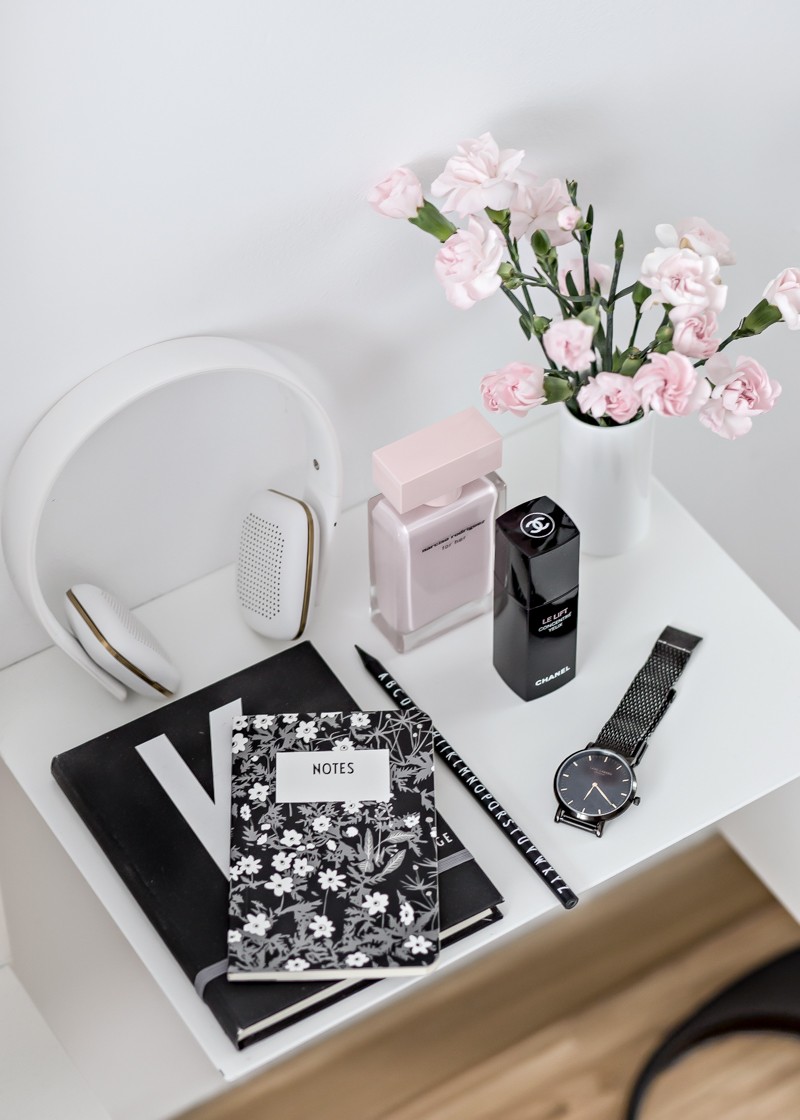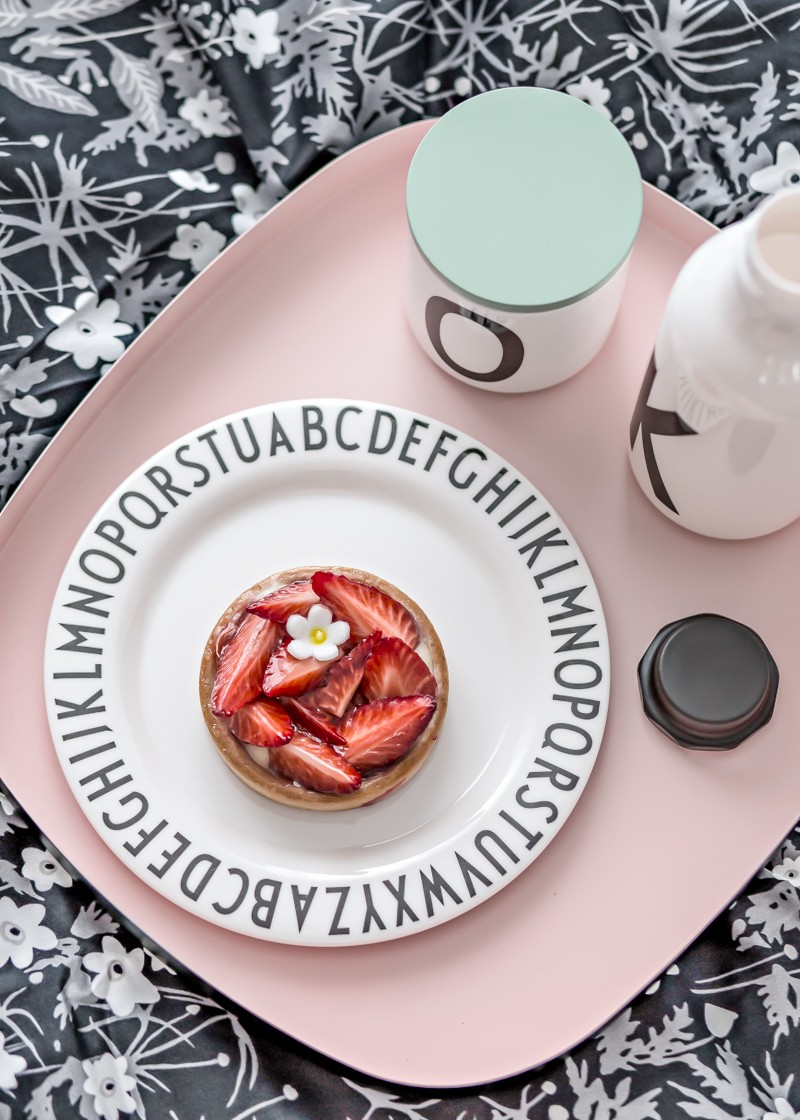 ? Kasia Rutkowiak / My Full House
bedding, tray, porcelain, bottle and notebooks and pencil / pościel, taca, porcelana, butelka, notesy i ołówek – Design Letters,
headphones / słuchawki – Kreafunk, watch / zegarek – Lars Larsen