It is incredible how much fun I have planning seasonal changes in our apartment! Some of them are very simple like getting new pillows or vases, while some others require extra help from my husband – like putting up a lamp. In addition, I am not particularly good at keeping these changes a secret, as most of the them can instantly be seen on my Instagram.
Speaking of my husband, sometimes I feel bad, telling him that I have new projects requiring his attention, strength or wisdom :) Not because he minds, but – honestly – sometimes he must think I have some kind of interior ADHD. My mind is never on ease when browsing interior magazines, discovering new collections or products. It can be really tiring, even for myself ;) But when a new thing moves in with us, after hours, days (or even weeks) of speculations, I get so happy. This was also the case with our latest lamp – a simple but beautiful Formakami lantern by Jaime Hayon for &tradition. It has moved into our bedroom as a first step of my spring changes. That being said – more to changes will happen soon and I cannot wait to share them with you!
Are you currently planning any new spring changes for your homes?
Lampa Formakami
To niesamowite ile radości sprawia mi wprowadzanie sezonowych zmian do naszego mieszkania! Niektóre są prozaiczne, jak nowe poszewki na poduszki czy wazon, podczas gdy inne wymagają pomocy mojego męża – jak powieszenie nowej lampy. Ponieważ zmian tych nie jestem w stanie utrzymać w sekrecie, dowiadujecie się o nich najczęściej na bieżąco z mojego Instagrama.
Pisząc o moim mężu muszę się przyznać, że miewam wyrzuty sumienia z powodu tych niekończących się projektów, wymagających jego uwagi, siły lub mądrości :) Nie dlatego, że ma coś przeciwko zmianom, a tak po prostu – z przyzwoitości. Czasem myślę, że on mnie musi posądzać o wnętrzarskie ADHD. W mojej głowie nieustannie rozważam kolejne zmiany, gdy przeglądam nowe magazyny, katalogi, oglądam nowinki. To bywa bardzo meczące – nawet dla mnie ;) Jednak gdy po wielu godzinach, dniach lub nawet tygodniach wprowadza się do nas coś nowego i trafia na "swoje" miejsce, czuję wielką frajdę. Nie inaczej było w przypadku nowej lampy – prostego lecz pięknego lampionu Formakami projektu Jaime Hayona dla marki &tradition. To pierwszy etap moich wiosennych zmian w sypialni. Oznacza to mniej więcej tyle, że kolejne zmiany przed nami. Z radością będę się nimi dzielić!
A Wy jakie zmiany planujecie tej wiosny?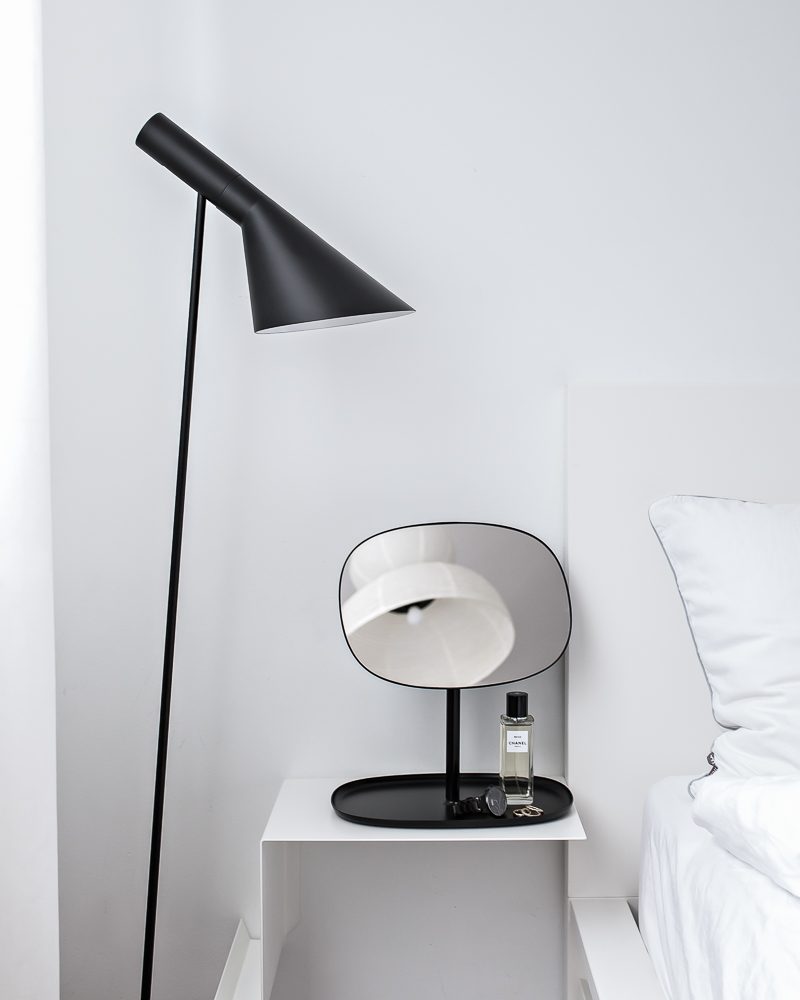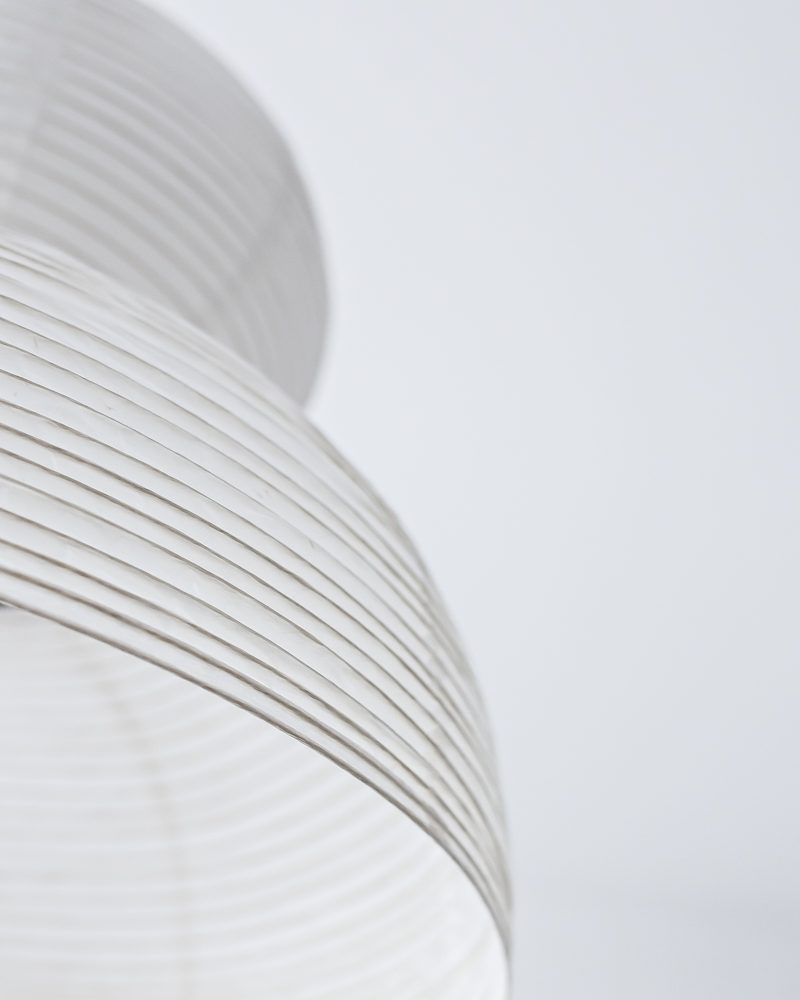 ? Kasia Rutkowiak / My Full House
lamp / lampa – Formakami JH4 &tradition, AJ floor lamp / lamp podłogowa AJ – Louis Poulsen, mirror / lusterko – Normann Copenhagen