There are days when you should spoil yourself a bit, days when you should spoil others and days when you should get spoilt. I love all of these days, equally much I must say. This weekend, as I am not anywhere near the top, I let the others spoil me and it feels lovely to be in the center of their attention. We are talking warm croissants and jam with freshly brewed coffee served in bed, watching movies till noon and getting to decide what I want for dinner. It almost feels great to feel bad, doesn't it? Have a lovely Sunday dear all, and keep all the summer bugs away!
Dać się rozpieszczać
Bywają takie dni, kiedy trzeba porozpieszczać samego siebie, dni kiedy należy rozpieszczać innych i dni, kiedy dobrze jest być rozpieszczanym. Bardzo lubię wszystkie z nich, jednak w ten weekend, ponieważ nie czuje się szczególnie dobrze, przyszła pora na to, aby dać się nieco porozpieszczać pozostałym domownikom. I tak, były ciepłe rogaliki z dżemem i świeżą kawą serwowane prosto do łóżka, oglądanie filmów do południa i nawet możliwość zadecydowania o menu na kolację. Można powiedzieć, że jest cudownie gorzej się poczuć ;) Miłej niedzieli, Kochani! Nie dajcie się letnim wirusom!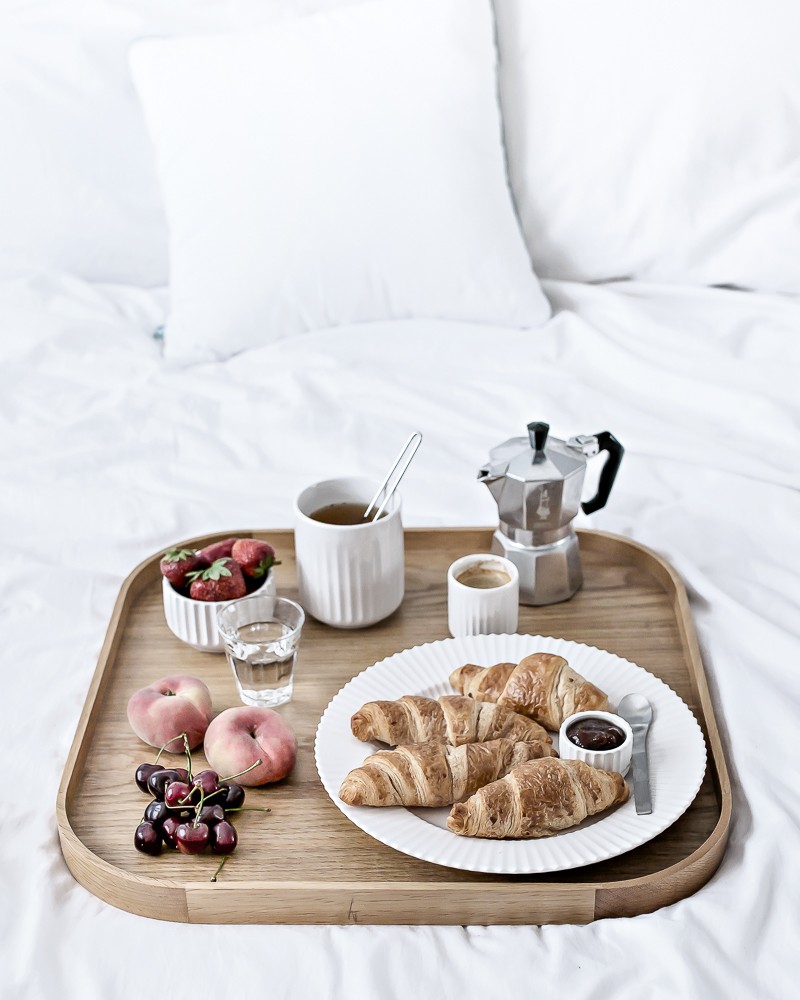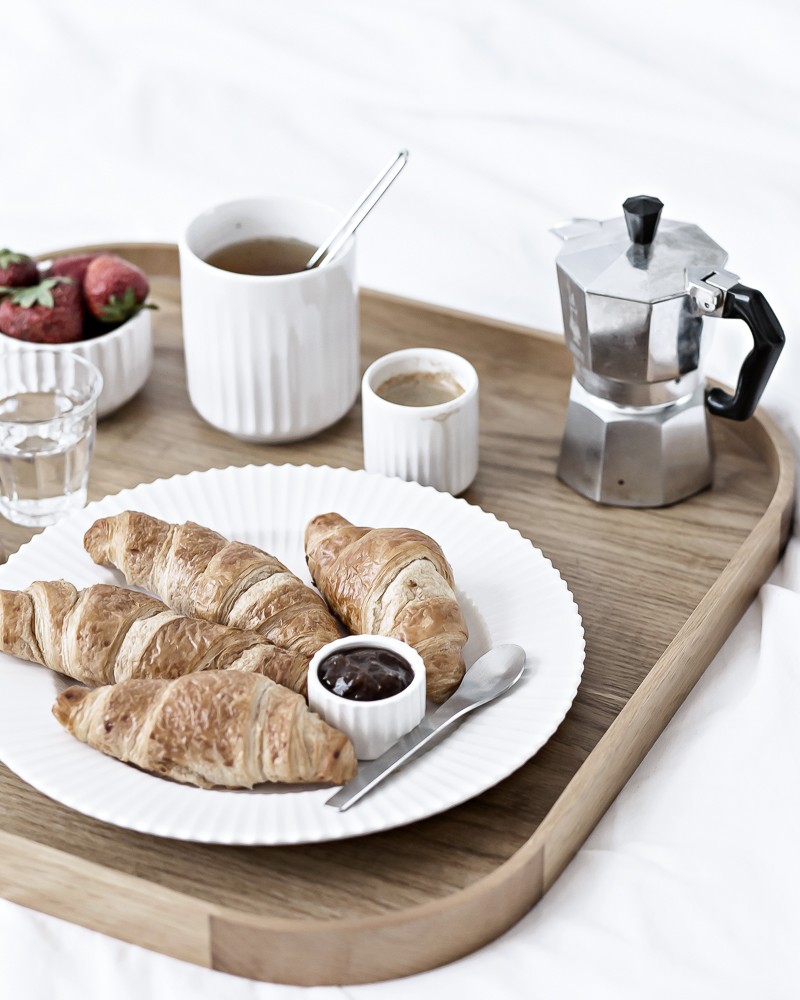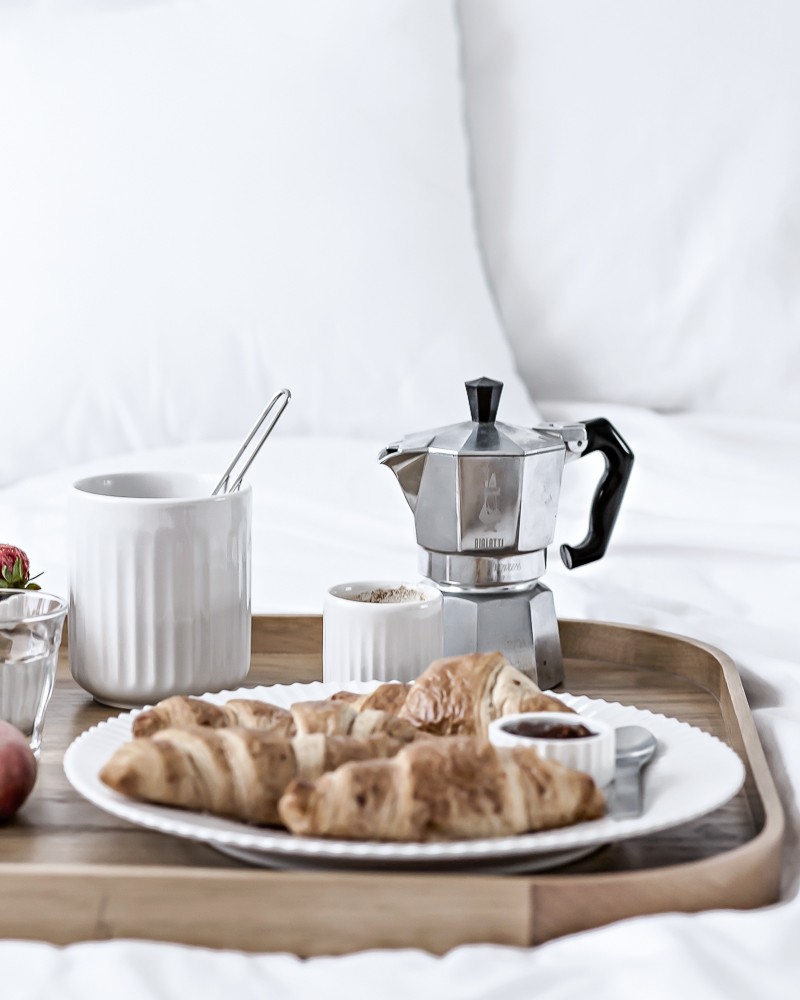 ? Kasia Rutkowiak / My Full House
tray / taca – Hay, porcelain / porcelana – Lyngby by Hilfling