Wow, it's the little Saturday already, as the Scandinavians say! Time really flies when you are busy, doesn't it? Today I just drop by to share a couple of pictures of a rare and beautiful green hydrangea that I received from my soon to be sister-in-law. Ok, received might not be the very right word, but she didn't mind :) The tiny flowers are so so beautiful. I love the green colour of the plant and the blue pattern on the little jug. It makes me smile, how bout you?
Have a lovely afternoon!
Zielony i niebieski
Jak mawiają Skandynawowie – dziś już mała sobota! Czas pędzi, kiedy ma się pełne ręce roboty! Dziś wpadam, aby podzielić się z Wami paroma zdjęciami ślicznej małej hortensji z zielonymi kwiatkami. Dostałam ją od mojej przyszłej szwagierki. No, może nie zupełnie dostałam, ale Magda nie miała nic przeciwko mojej delikatnej samowoli (dziękuję Madziu!). Maleńkie zielone kwiatki są cudowne, a zieleń rośliny wygląda pięknie w zestawieniu z niebieskim wzorem na dzbanuszku. Nie sposób się nie uśmiechnąć, prawda?
Miłego popołudnia!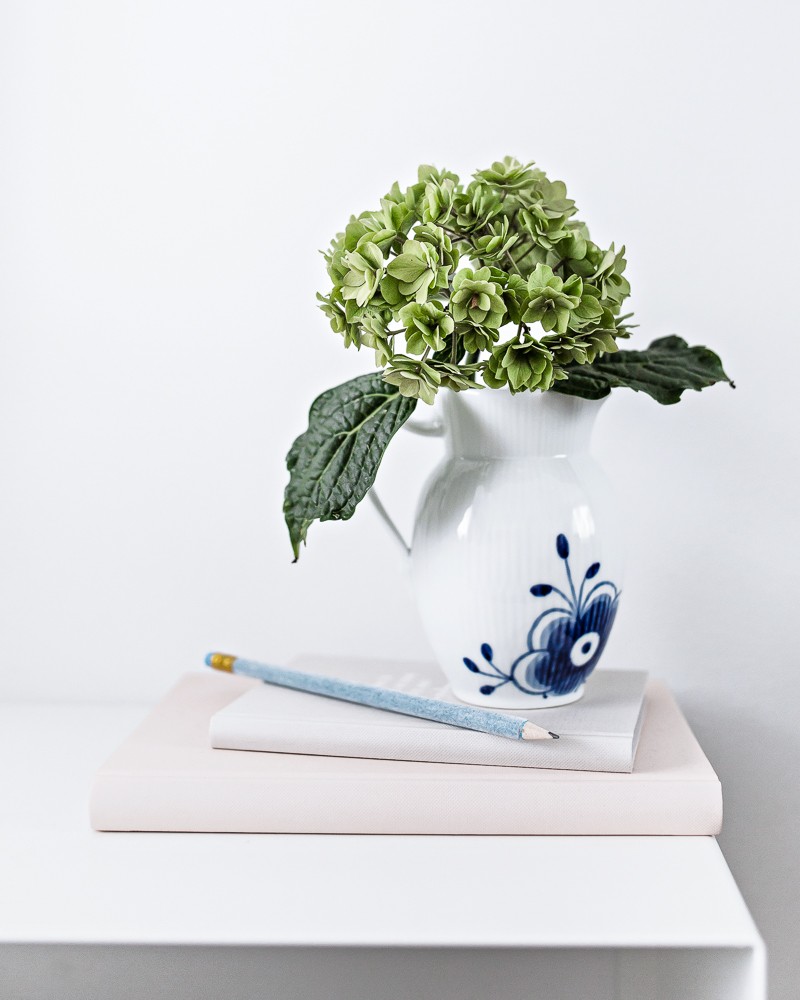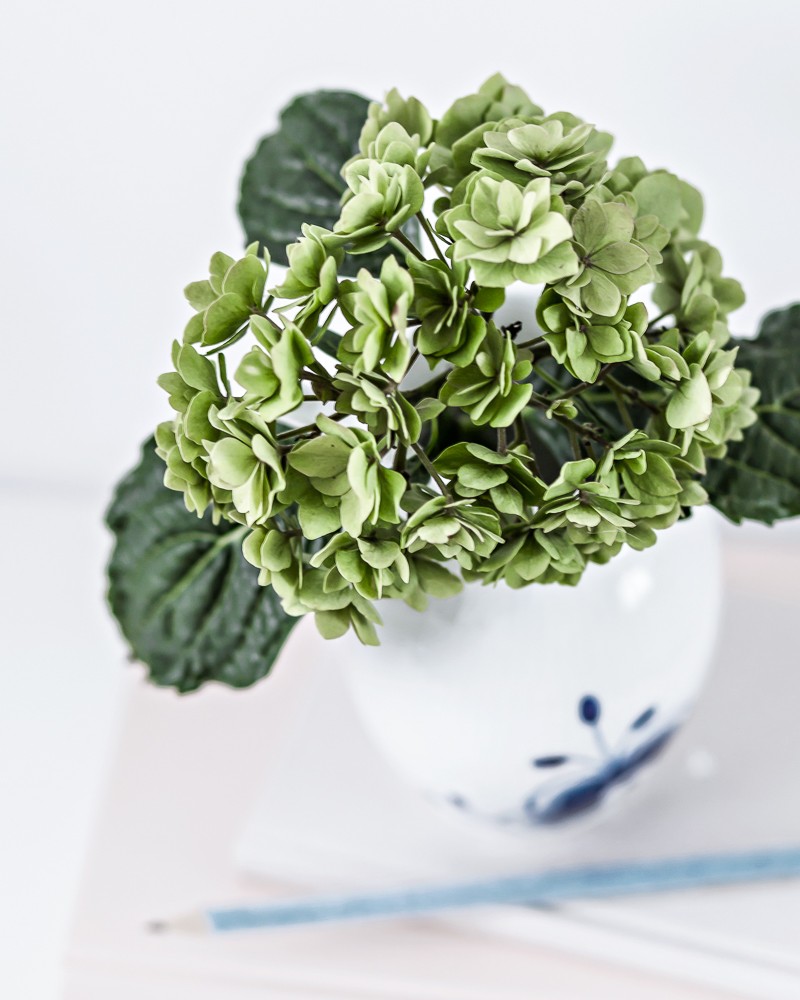 © Kasia Rutkowiak / My Full House