Fresh Friday flowers are already our tradition. I usually get them from my husband, but often buy them myself too. I just can't resist the temptation when I see fresh flowers. Usually, as you've surely noticed, I get flowers on their own, without any extra adornment. This week, however, we went all the way, for a beautiful, happy bouquet. It brought back my memories from Denmark, when I had my florist prepearing me custom-made bouquets every Friday. I truly cherished time off on Friday, when I drove to a nice lady to pick a surprise bunch of freshly cut flowers from her garden.
I am wishing you all a wonderful weekend dear all!
Radosne piątkowe kwiaty
Świeże piątkowe kwiaty to w naszym domu tradycja. Zwykle dostaję je od męża, choć często też kupuję je sama. Po prostu nie mogę się oprzeć, kiedy widzę kwiaty. Zazwyczaj kupujemy same kwiaty, bez przybrania, ale tym razem poszliśmy na całość – wybrałam radosny bukiet. Przypomniały mi się czasy w Danii, kiedy miałam moją "osobistą kwiaciarkę" – kto pamięta? Co piątek po pracy z radością jechałam do miłej pani, która za każdym razem czekała na mnie z niespodzianką – bukietem świeżo ściętych kwiatów z jej ogrodu. Nigdy do końca nie wiedziałam jak będzie wyglądał nowy bukiet i zawsze czekałam na nie z niecierpliwością.
Skoro już mowa o niespodziankach – na Instagramie (klik) i Facebooku (klik) trwa niespodziankowy konkurs z bardzo fajnymi skandynawskimi nagrodami – zapraszam Was serdecznie (szczególnie jeśli lubicie kwiaty ;)), życząc miłego weekendu!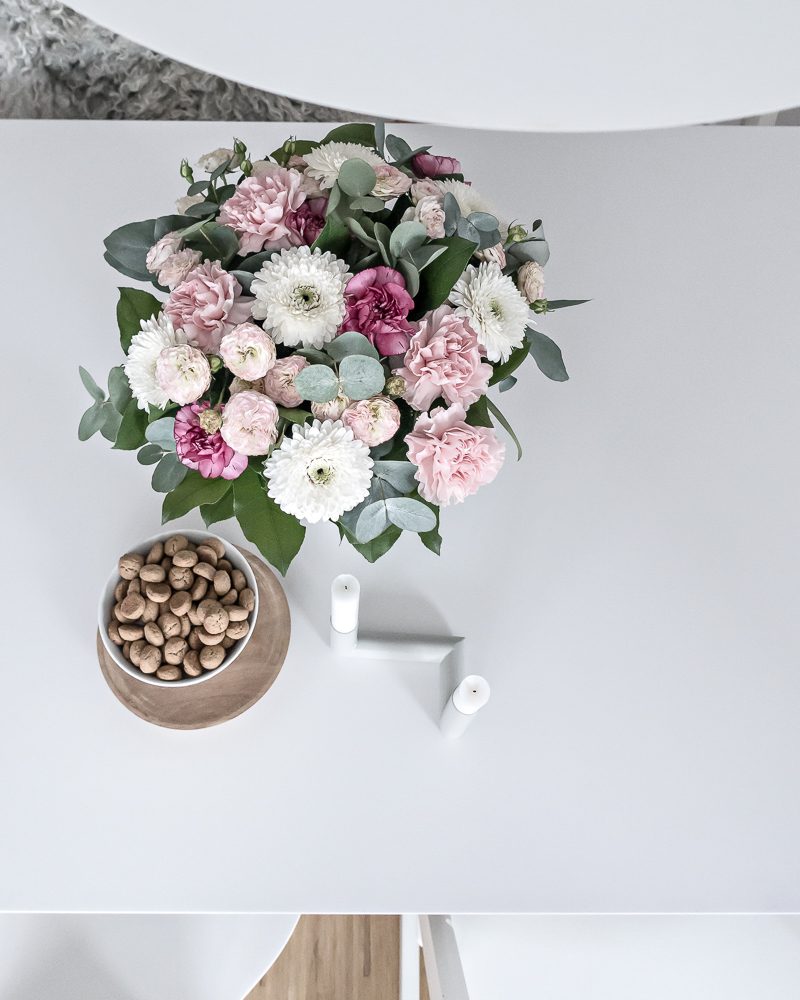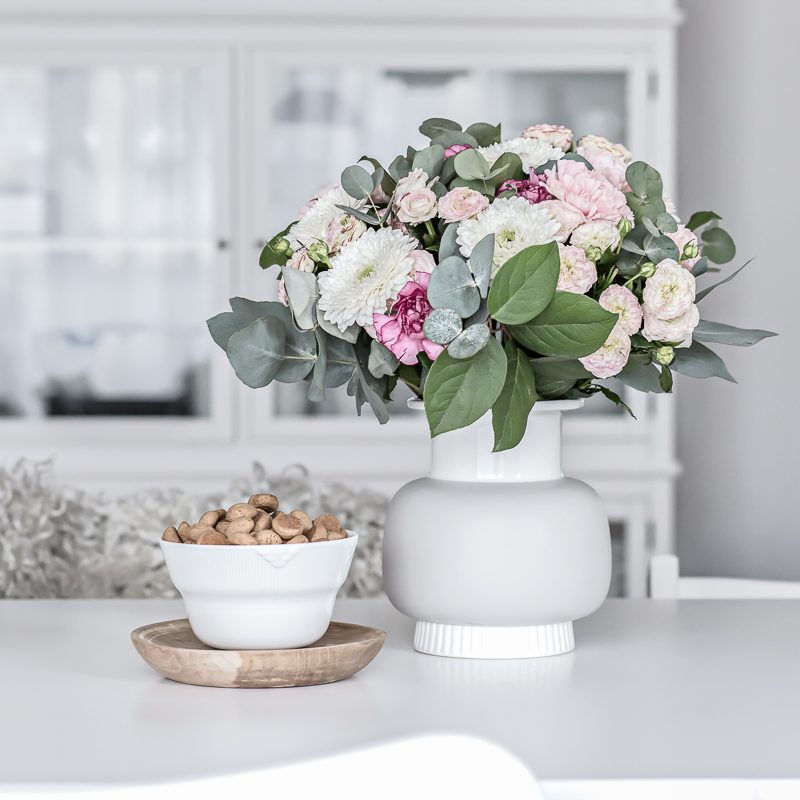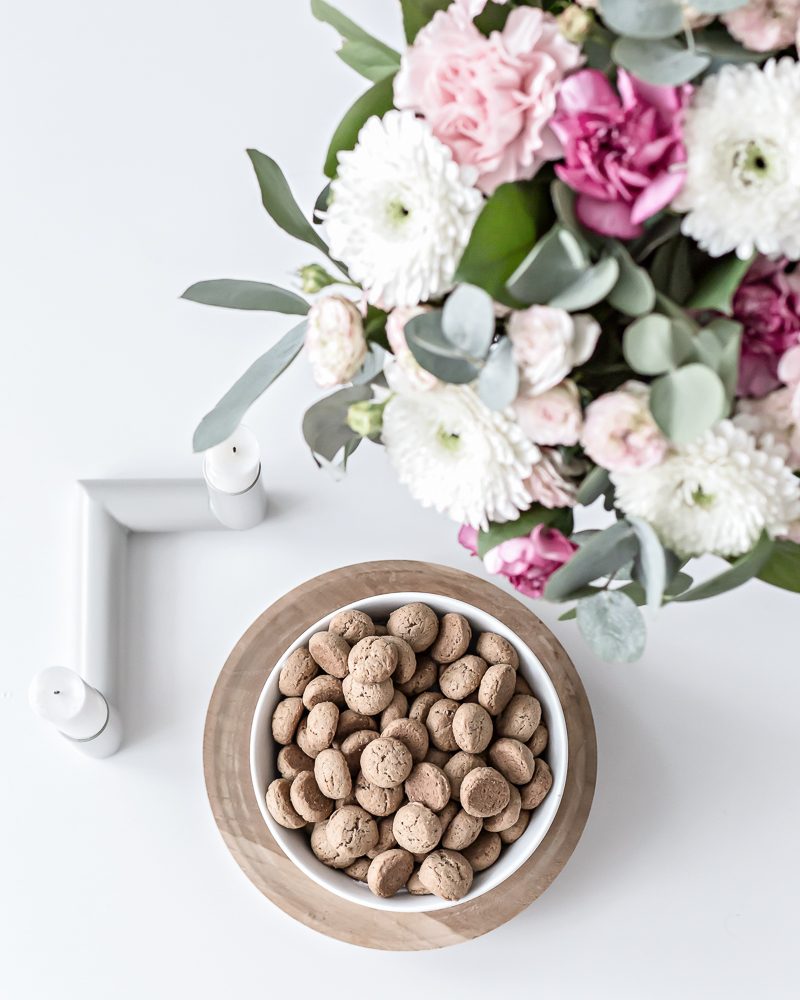 © Kasia Rutkowiak / My Full House