What's your favourite late summer flower? Mine must be hydrangea. It is beautiful and decorative in it's simplicity. Perfect on it's own or in a natural bouquet, with no extra decoration. Just the small flowers and some deep green leafs. I hope that you don't mind me spamming you with hydrangea posts these days. And these white hydrangeas that I received from friends some days ago are simply breathtaking! Sending you some flower power and my best thoughts for a new day. Have a wonderful Wednesday!
Hortensja – kwiat idealny
Jake są Wasze ulubione późno-letnie kwiaty? Moje ulubione to z pewnością hortensje. Są niezmiernie dekoracyjne w swojej prostocie, idealnie sprawdzają się jako pojedyncze kwiatostany, jak i w formie bukietów. Tylko setki kwiatuszków i głęboka zieleń liści – nie trzeba żadnego "przybrania". Mam więc nadzieję, że nie macie mi za złe, że wciąż zasypuję Was zdjęciami hortensji. Te piękne, idealnie białe kule dostałam kilka dni temu od przyjaciół – są przepiękne! Przesyłam Wam kwieciste życzenia jak najmilszego dnia!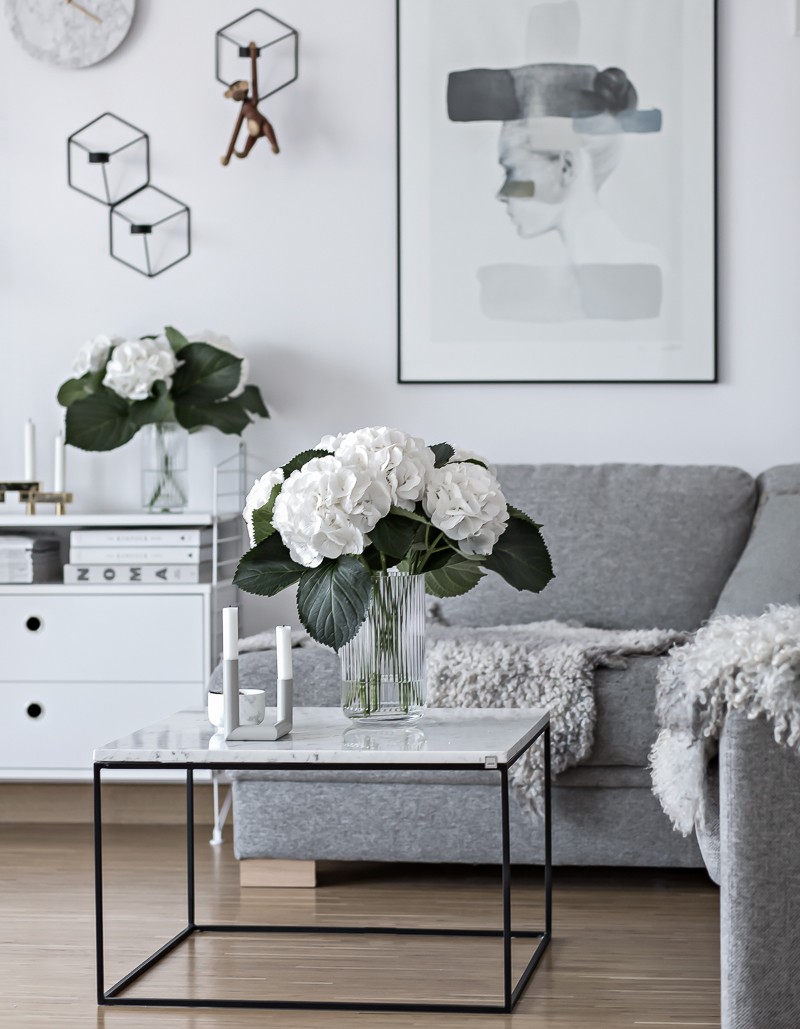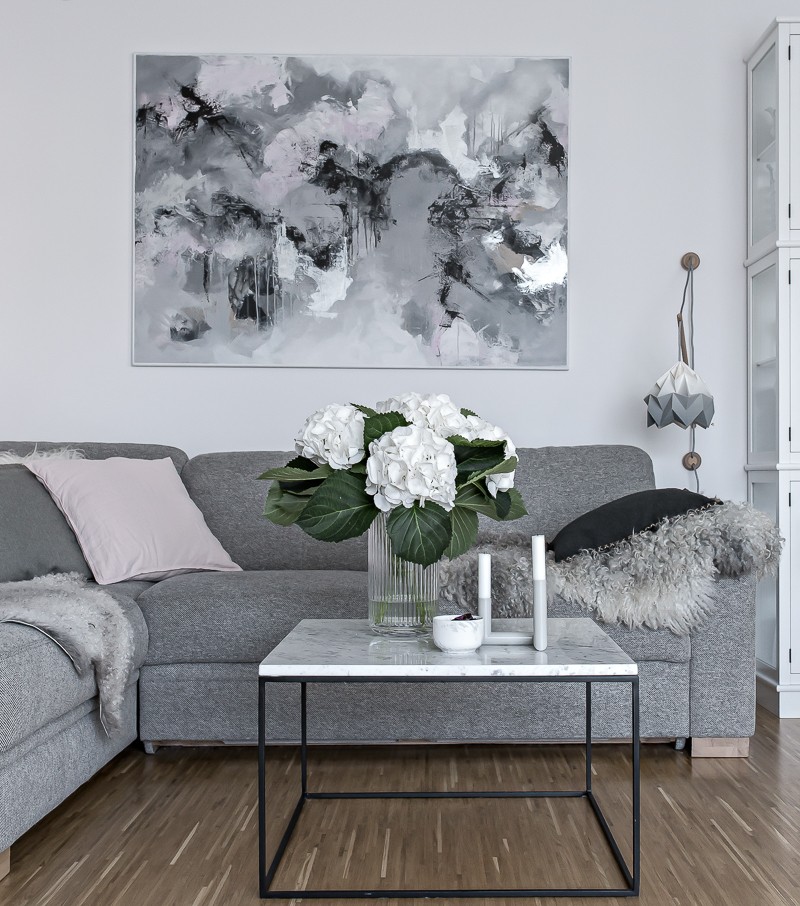 ? Kasia Rutkowiak / My Full House