It's official. May is here and May means spring. Spring is almost summer. And summer means ice cream. Ok, who am I kidding? Ice cream is a totally all year round thing, if you ask me, I can have it for breakfast and supper too (dinner is out of the question as I do need some food as well, and ice cream is NOT food. It's pleasure). When I see good ice cream, I cannot resist, and knowing that – I am not even trying. Ice cream is like children – all ice cream is pretty – no need to fancy it up, so I usually just have it as it is. When at home, I usually scoop some pleasure into a bowl and try to restrict myself to a single serving, although it's not always possible. Is there anybody out there who can understand me?
Last year I posted this recipe for avocado popsicles and soon more recipes will come. After all, it's May – almost summer – remember? Have a great 1st day of May dear all!
uzależnienie od lodów
Jest maj! Maj oznacza wiosnę, a wiosna to już prawie lato. Lato oznacza lody. No dobrze – nie dla mnie. Dla mnie lody mogą być codziennie, byle nie na obiad, bo wtedy potrzebuję coś zjeść, a lody to przecież nie jedzenie – to przyjemność. Lody są jak dzieci – wszystkie są ładne – nawet bez "przybrania". W domu najczęściej jadam przyjemność z miseczki, starając się ograniczać do jednej porcji, choć nie zawsze mi to wychodzi. Do lodów koniecznie kawa albo herbata. Ostatnio – odkąd przyszedł piękny lawendowy termos EM77, herbatę pijemy jeszcze chętniej.
W zeszłym roku opublikowałam ten przepis na lody z awokado – niedługo pewnie pokażę Wam inne lodowe przepisy – w końcu mamy maj – prawie lato.  Cudnego 1. maja, Kochani!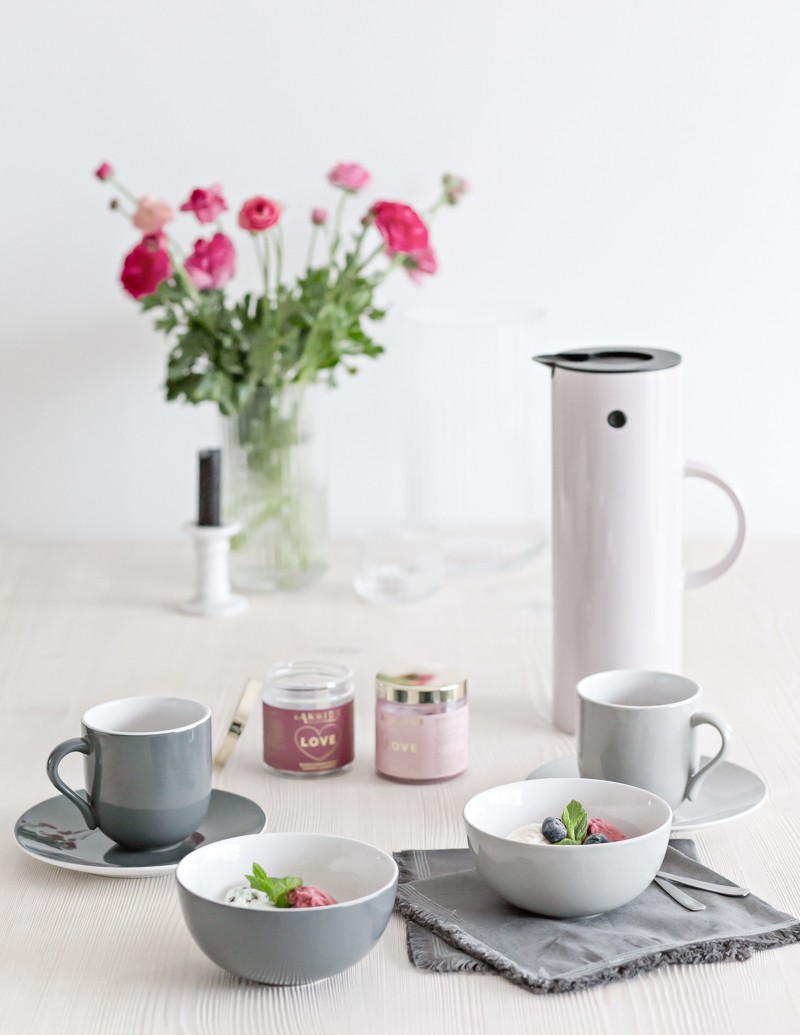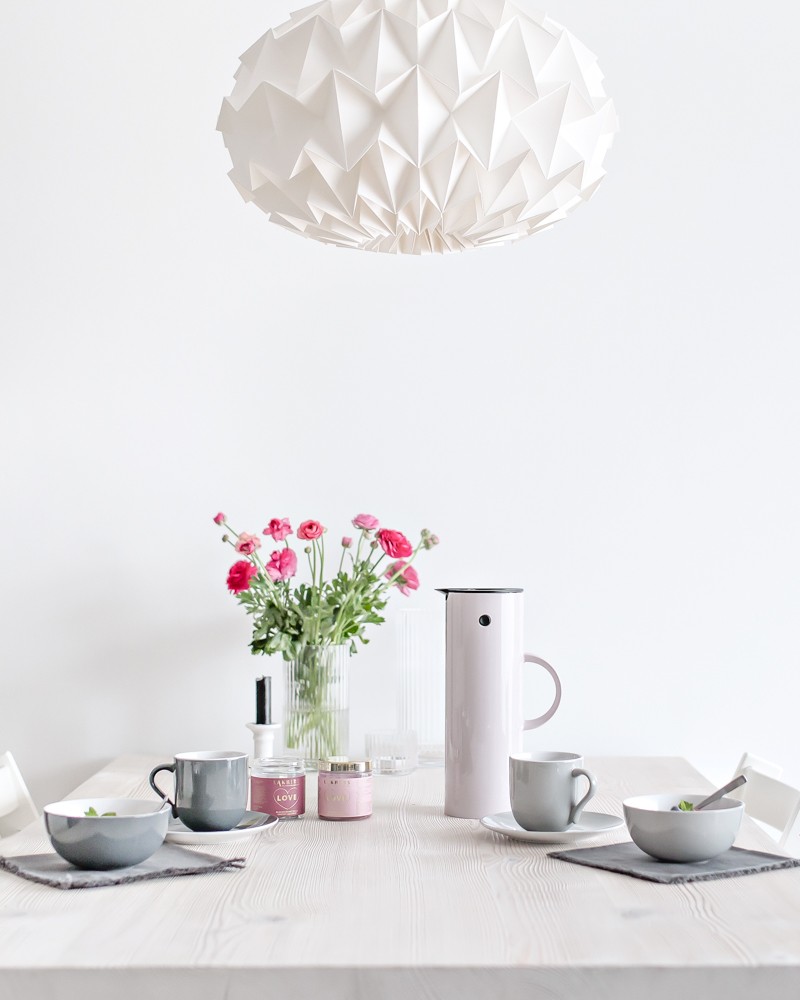 © Kasia Rutkowiak / My Full House
Stelton EM77 jug / termos Stelton – AmazingDecor, Signature lamp / lampa Signature – Studio Snowpuppe