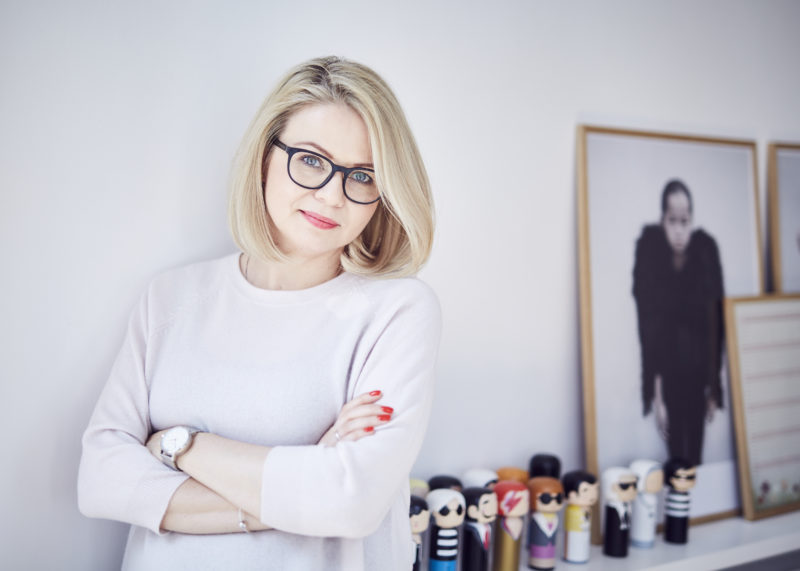 Image: Michał Radwański
My name is Kasia Rutkowiak, I was born in Gdańsk, Poland.
I spent the majority of my grown up life in Denmark, where my lovely children were born and where I fell in love with the Scandinavian lifestyle and design. In September 2014 I moved back to Poland and decided to create our Polish-Scandinavian home in Warsaw.
My Full House blog shows all that daily inspires me. I write about the recent news as well as the design icons from Scandinavian brands, I show my ways to arrange the living space with plenty of flowers and – being a food lover – I also share my recipes.
My pictures and articles has been published in several magazines (cover and leading article in one of Poland's biggest interior magazines "M jak Mieszkanie" with a series of follow up articles in my column, features in "Cztery kąty", "Czas na Wnętrze", "IKEA Family Live Magazine", "Dobre Wnętrze", "Showroom", "Trendy", "Label Magazine", "Glamour", or in Australian "Adore Magazine").
When I am not blogging, I surely am at my  Instagram account @my_full_house, posting everyday images from our home and life.
You can get more information about me and my work at: Nordique,  Bolig Magasinet, Skandinavisk or Elle Decor
Nazywam się Kasia Rutkowiak, z pochodzenia jestem Gdańszczanką, ale zdecydowaną większość dorosłego życia spędziłam w Danii, gdzie na świat przyszła trójka moich dzieci, a ja zakochałam się w skandynawskim stylu – tak we wnętrzach jak i w sposobie życia. Jesienią 2014 roku wróciłam do Polski, aby zamieszkać w Warszawie i stworzyć w niej polsko-skandynawski dom.
Na blogu opisuję i pokazuję wszystko to co mnie urzeka oraz inspiruje. Przedstawiam skandynawskie nowinki wnętrzarskie, moje codzienne aranżacje domowej przestrzeni, ciekawe pomysły na urządzenie skandynawskich domów i mieszkań, a ponieważ uwielbiam jeść – dzielę się także wypróbowanymi przepisami.
Oprócz bloga najczęściej "bywam" na moim Instagramie – @my_full_house
Wiosną 2016 roku w magazynie "M jak Mieszkanie" ukazał się felieton ze zdjęciami naszego mieszkania, po którym miałam przyjemność publikacji serii artykułów ze skandynawskimi inspiracjami. Inne publikacje z moim udziałem ukazywały się w magazynach takich jak "Cztery Kąty", "Viva Mama", "Czas na Wnetrze" (ostatni, obszerny artykuł w numerze świątecznym Grudzień 2018), "Dobre Wnętrze", "Showroom", "Trendy", "Label Magazine", "Glamour", w duńskim magazynie "Bolig Magasinet" czy w australijskim "Adore Magazine".
Więcej o mnie przeczytać możecie w wywiadzie dla Onetu (tutaj), jak też w publikacjach internetowych: Nordique, Decordots,  Bolig Magasinet, Skandinavisk, Ładne Bebe czy na amerykańskim portalu Elle Decor.