Most of you know that my children's birthdays are only a few days apart (with girls' birthday on consequent days). It makes our spring quite special. Many people say that it must be easy as I only have to throw one birthday party for all, but that's actually totally not true. Now when they are older, they all have own friends, own ideas and want OWN birthday party as well. I cannot blame them! I try to make all their wishes come true, but still, I want a common birthday party at home – with a good cake (sharing is good, remember?), candles and decorations. And I am entitled to it as my name day falls right in the middle of all the birthday chaos. Ok, enough!
Przyjęcie urodzinowe dla dzieci
Większość Was wie o tym, że urodziny moich dzieci wypadają w przeciągu zaledwie kilku dni (a urodziny dziewczynek nawet dzień po dniu). Dzięki temu nasza wiosna jest zawsze dość wyjątkowa. Wielu ludzi mówi, że to musi być fajne, bo wystarczy zrobić jedną imprezę i po kłopocie. Nic bardziej mylnego! Teraz, kiedy dzieci nieco podrosły, maja swoich kolegów, swoje pomysły i chcą SWOJE własne imprezy. Mimo, ze staram się wychodzić na przeciw ich pomysłom, sama bardzo lubię wyprawiać dodatkową, wspólną zabawę z całą tą odświętną oprawą, świeczkami i dekoracjami. Mam do tego pełne prawo, w końcu między urodzinami dzieci są i moje imieniny. Wiem, brawo ja!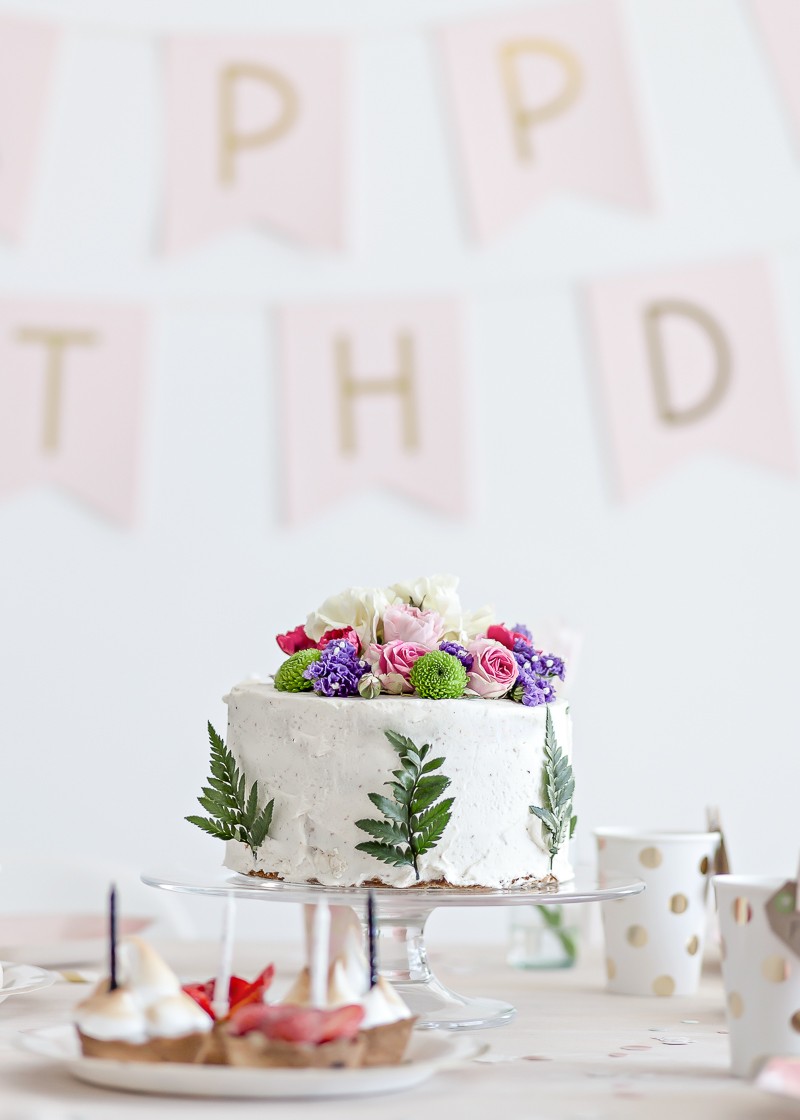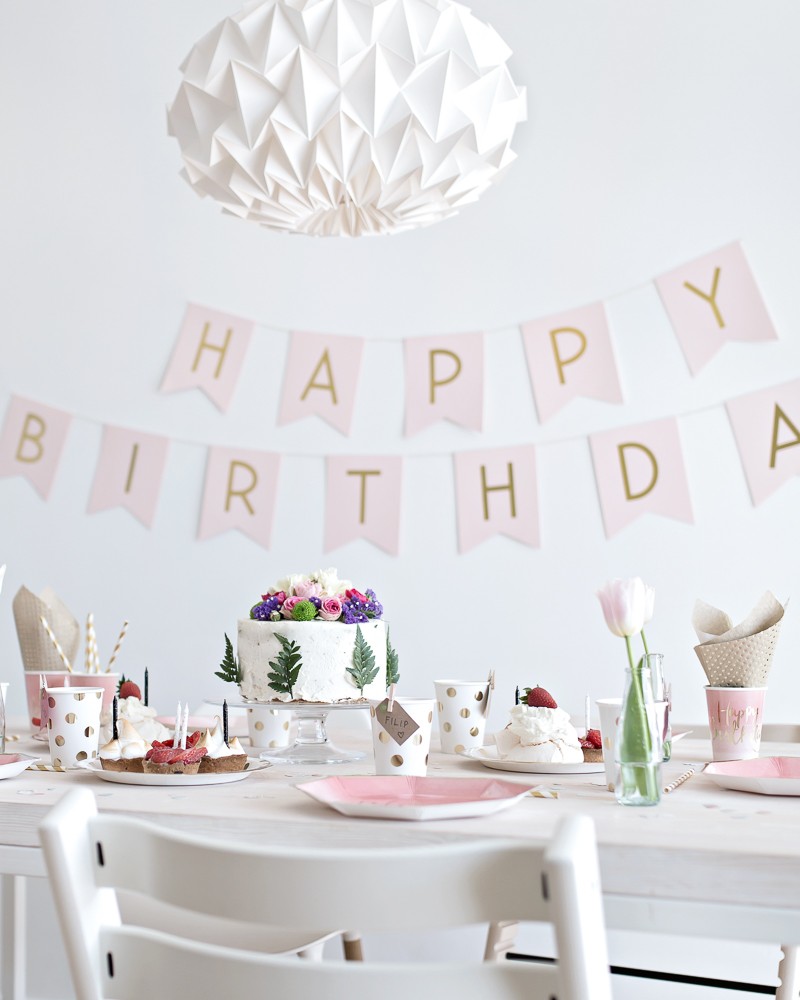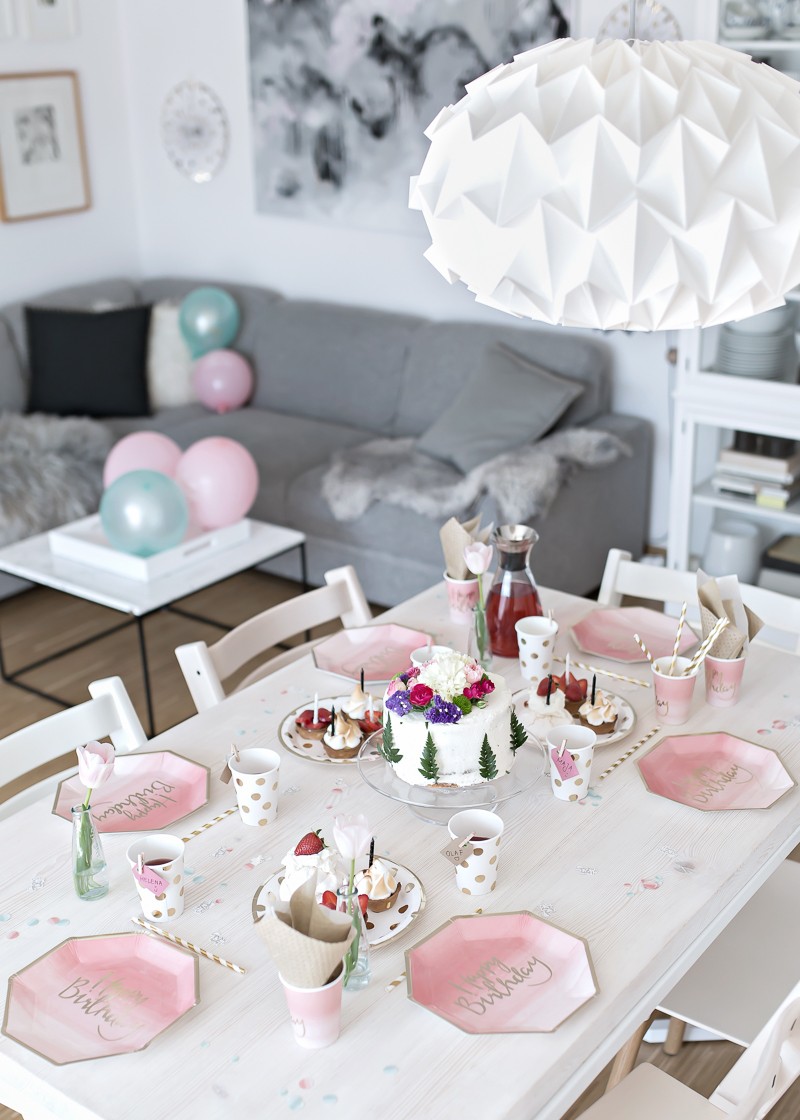 If I should ask the kids about how they want their party to look like, they would never ever agree on anything. That is why, when it was the time to choose the decorations, I decided to do it my way. It was worth taking the chance. They came into the room when it was all ready and their faces showed absolute happiness. The "wow factor". I loved it!
And because they have already received their presents on their birthdays, they were super thrilled to see some personalised surprises I ordered for them to make this common party special for each of them again.
Jako, że osiegnięcie porozumienia w kwestii oprawy wspólnego przyjęcia jest raczej niemożliwe, całą organizację wzięłam na siebie i postanowiłam zrobić dzieciom niespodziankę. Najwięcej czasu zabrało mi wybieranie ozdób i dodatków. W dobie internetu można to spokojnie robić nie ruszając się z domu, co nie znaczy, że nie trzeba zarezerwować sobie dłuższej chwili. Na szczęście wszystko udało mi się zamówić w jednym sklepie – Party Box – większość ozdób pochodzi z tej kolekcji. Mój wysiłek bardzo się opłacił. Dzieci były zachwycone.
Ich radość była jeszcze większa kiedy zobaczyły swoje spersonalizowane upominki (stąd i stąd) – mimo tego, że każde z nich dostało już prezent w dniu swoich urodzin, przyjęcie bez upominku się przecież nie liczy :)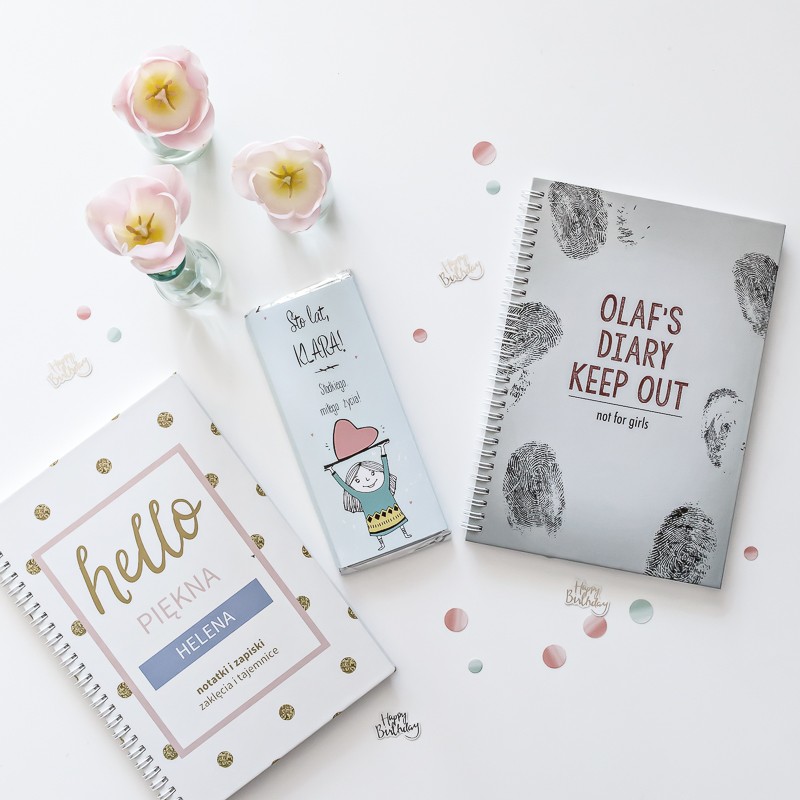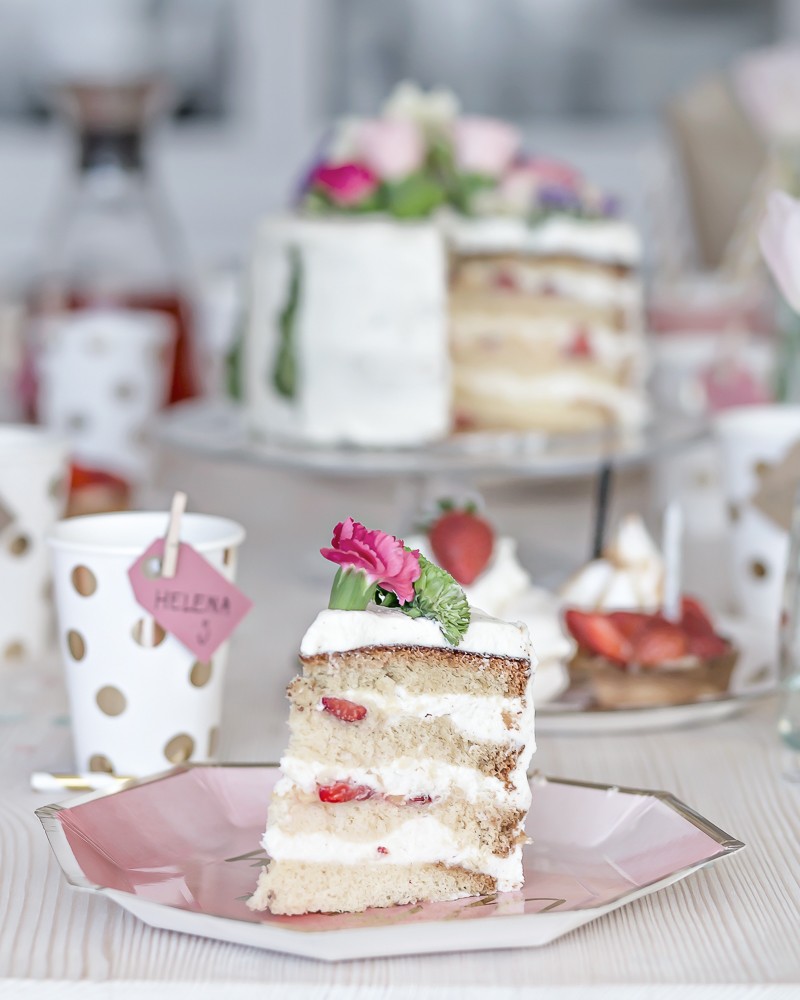 As this time we only had one (amazingly delicious) cake, I decided to change the candle blowing tradition. All kids love making wishes and blowing candles. I mean – even I love it. That is why I had many candles, to stick into the cakes of all children, so they could blow them again and again. When one candle was done, we put another one – it was so fun! It also allowed many more wishes to be made and all kids were super happy. Now we have one year to make all the wishes come true and we can start again.
Tym razem mieliśmy tylko jeden (za to przepyszny) tort, więc postanowiłam nieco zmienić tradycję dmuchania świeczek. Wszystkie dzieci uwielbiają wymyślanie życzeń i zdmuchiwanie świeczek, więc zaopatrzyłam się w kilka opakowań. Kiedy tylko świeczka była zużyta, wtykaliśmy kolejną. Śmiechom nie było końca, a i życzeń udało się wymyślić całkiem sporo. Dzieci były przeszczęśliwe! Teraz mamy rok na spełnienie życzeń i możemy zaczynać od nowa.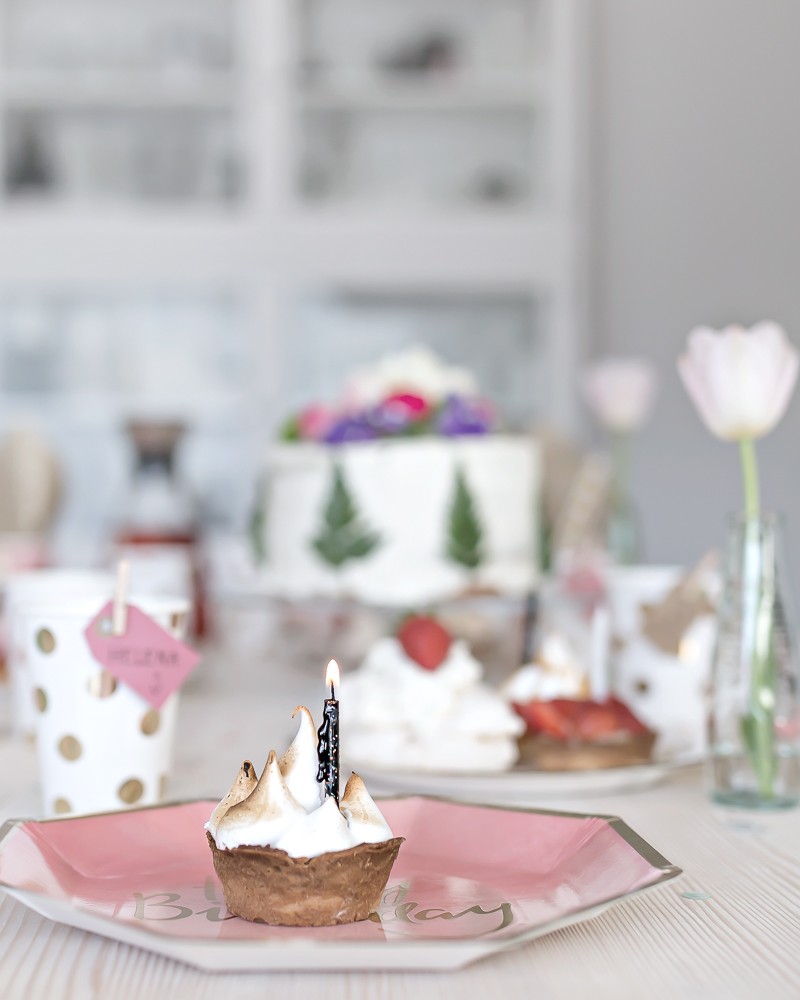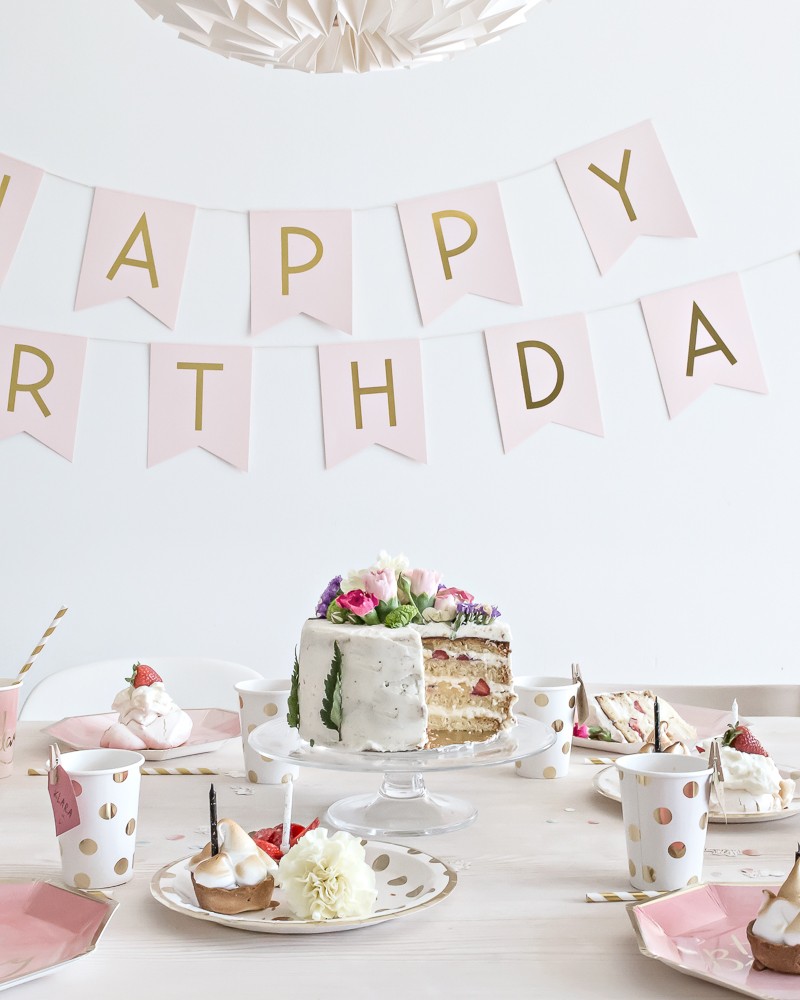 ? Kasia Rutkowiak / My Full House
all party decoration / wszystkie ozdoby – PartyBox, personalised gifts / prezenty – Crazy Shop, cake / tort, bezy i babeczki – Piniata Słodkości, lamp / lampa – Studio Snowpuppe, Tripp Trapp high chairs / krzesełka Tripp Trapp – Stokke, table / stół – Nordic Decoration