For me, kitchen is (or should be) the ultimate meeting point of every home. I am dreaming of having a big kitchen again, just like I used to back in DK, and I am visualising my dream as much as possible, however – for now we have to do with what we've got. I remember our small kitchen in the apartment where I lived all my childhood. Despite being narrow and far from comfortable, it was the best place to talk about serious stuff, while sitting on a stool and drinking water with homemade sirup.
The times have changed (no sirup now, just plain water for the kids ;)), I have had several kitchens since, but THE kitchen is still in my head. And no matter how and where and when, I will take my String Pocket with me, to remind me of this place, back in the days when the dream kitchen was only a dream.
Marzenia o kuchni
Dla mnie kuchnia jest (lub powinna być) głównym miejscem każdego domu. Marzę o posiadaniu dużej kuchni, tak jak kiedyś w Danii, powoli wymyślając jak powinna wyglądać. Doskonale pamiętam naszą kuchnię z mojego dzieciństwa na gdańskiej Morenie. Wąska i ciasna, była najlepszym miejscem do przeprowadzania poważnych rozmów, kiedy siedziałam na taborecie i popijałam wodę z sokiem. Czasy się zmieniły (moje dzieci piją w zasadzie tylko wodę), od tamtego czasu miałam kilka kuchni, ale TA kuchnia wciąż jeszcze pozostaje w sferze marzeń. Bez wzgledu na to kiedy, jak i gdzie, z pewnością znajdę w niej miejsce na moją półeczkę String Pocket, aby przypominała mi o czasie kiedy marzenie było wciąż tylko marzeniem.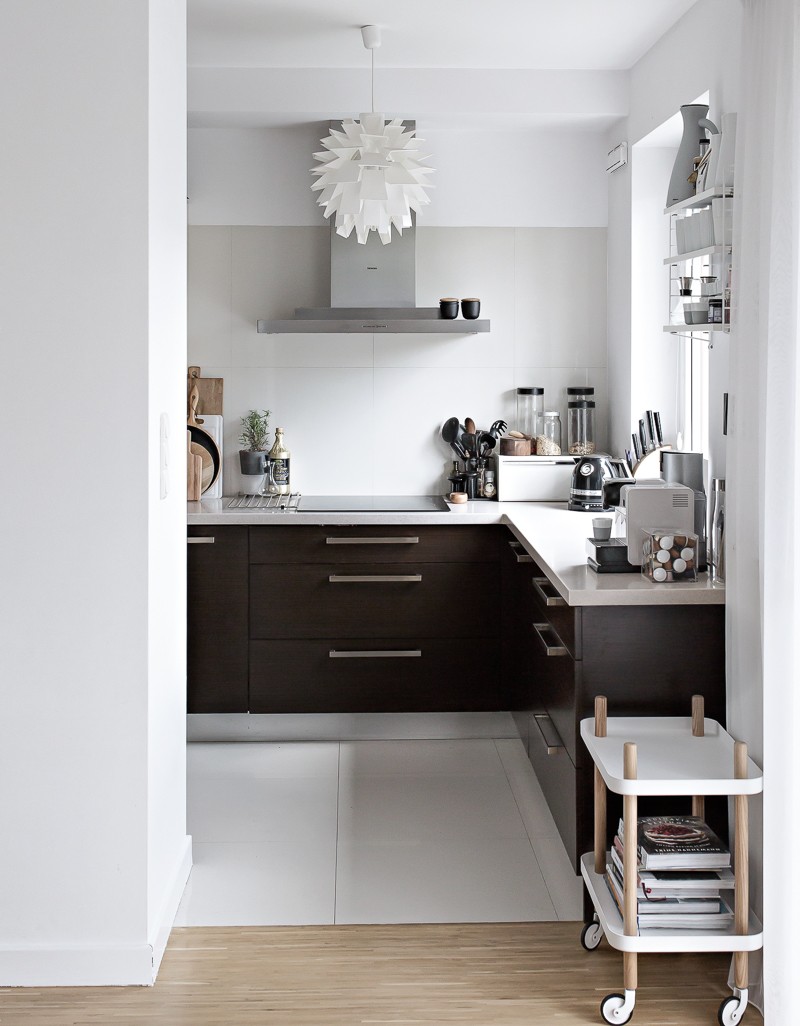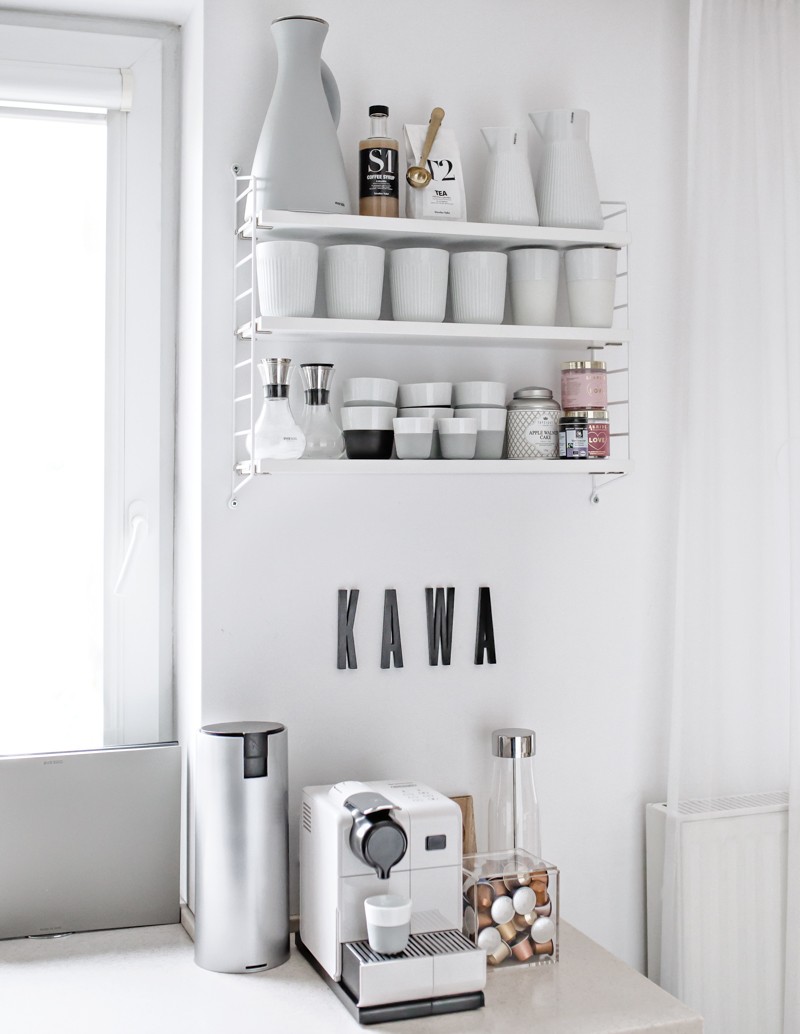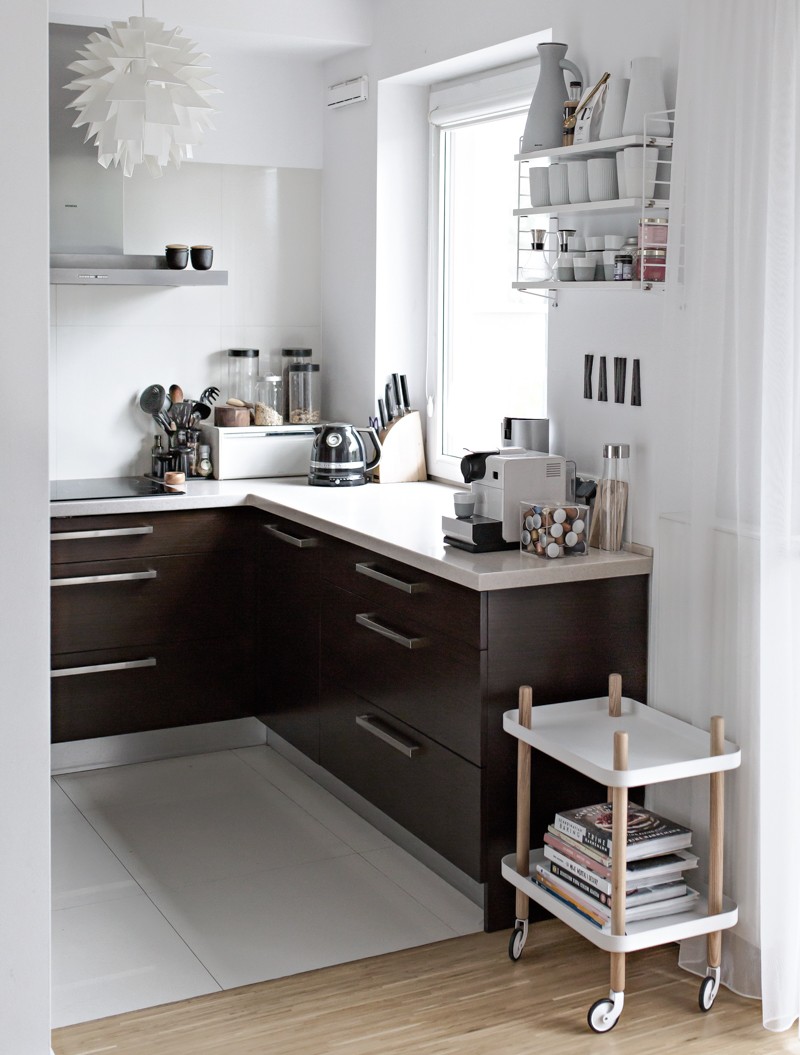 © Kasia Rutkowiak / My Full House 
shelf / półka – String, porcelain / porcelana – Eva Solo, Block table / stolik na kółkach – Normann Copenhagen, coffee machine / ekspres do kawy – Nespresso Lattissima Touch