The entire apartment smells divine and it's all because of the lilies from my love.
Maybe you have already seen them on my Instagram, in a huge vase, with Klara standing right next to them. Suddenly she got so small :) And although the vase is huge, I felt as if they did't have the right space, especially after they started to open. I decided to cut them short and place in my lovely collection of Lyngby vases. Now, the lilies are everywhere and the smell is absolutely wonderful. Despite suffering from migraines, I never get headache from the lily scent, just like some people do. However, I never put more than a single flower in the bedroom, just in case.
Sending you some lily love this Tuesday morning!
Białe lilie
W całym mieszkaniu roznosi się cudowny zapach lilii, które dostałam kilka dni temu od mojego Ukochanego.
Może już je widzieliście na zdjęciu na Instagramie, gdzie stoją w wielkim wazonie obok (wyjątkowo małej) Klary. Kiedy zaczęły się rozwijać, miałam wrażenie, ze brakuje im miejsca, dlatego postanowiłam je poskracać i wstawić do wazonów Lyngby, które potem porozstawiałam po całym mieszkaniu. Jaki piękny zapach! Mimo, że jestem migrenowcem, lilie nigdy nie wywoływały u mnie żadnego bólu głowy. Mimo to, nigdy nie stawiam w sypialni więcej niż jednego kwiatka.
Przesyłam liliowe uściski we wtorkowy poranek!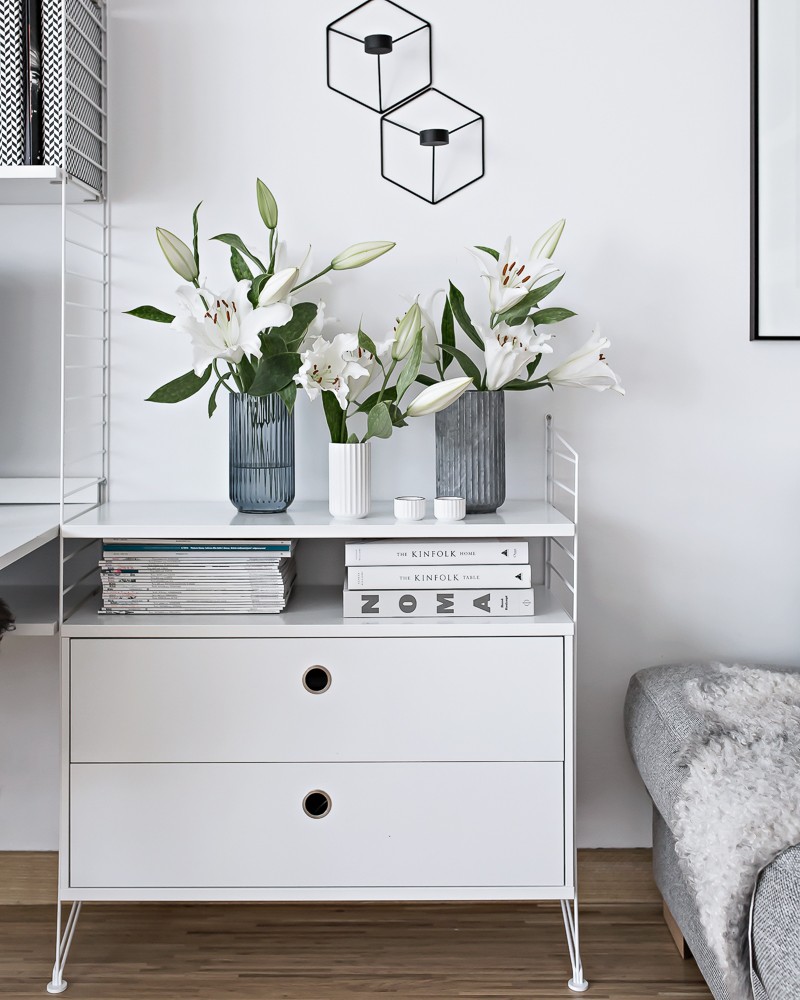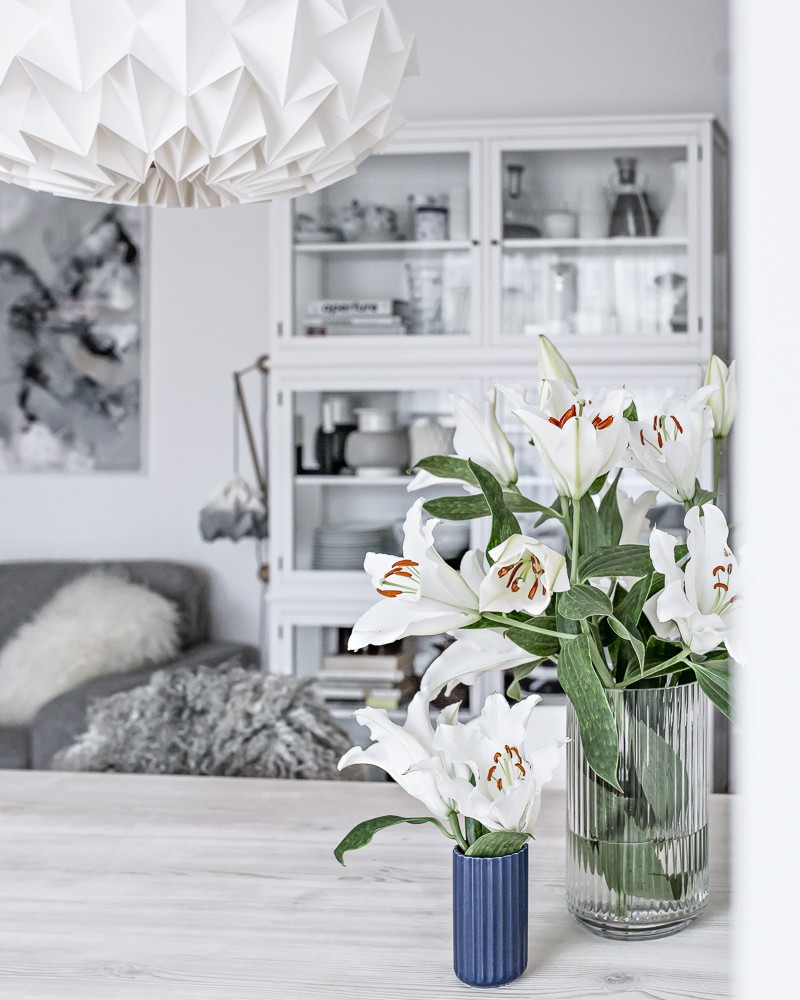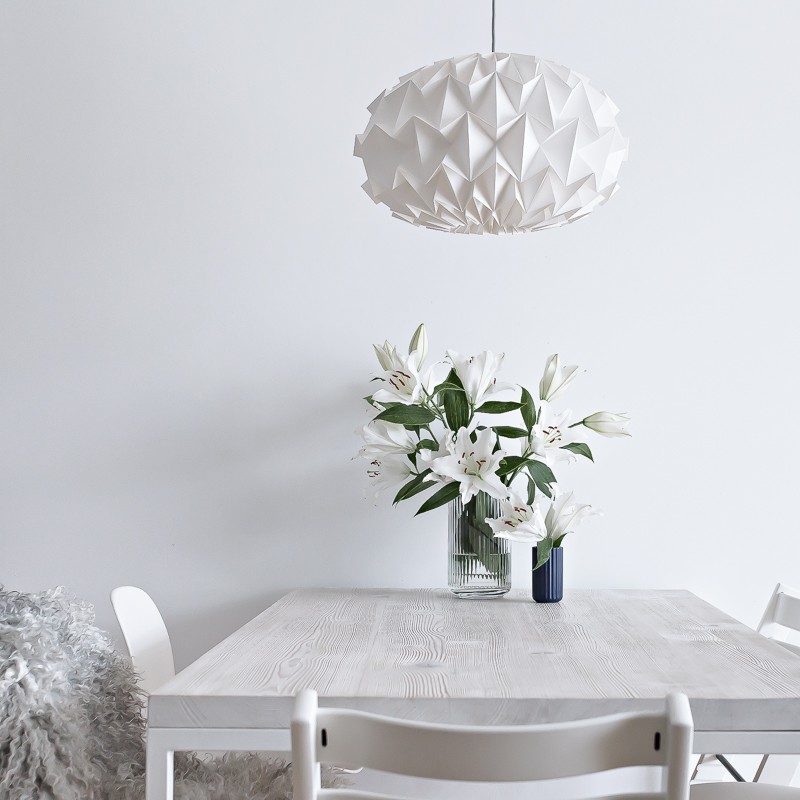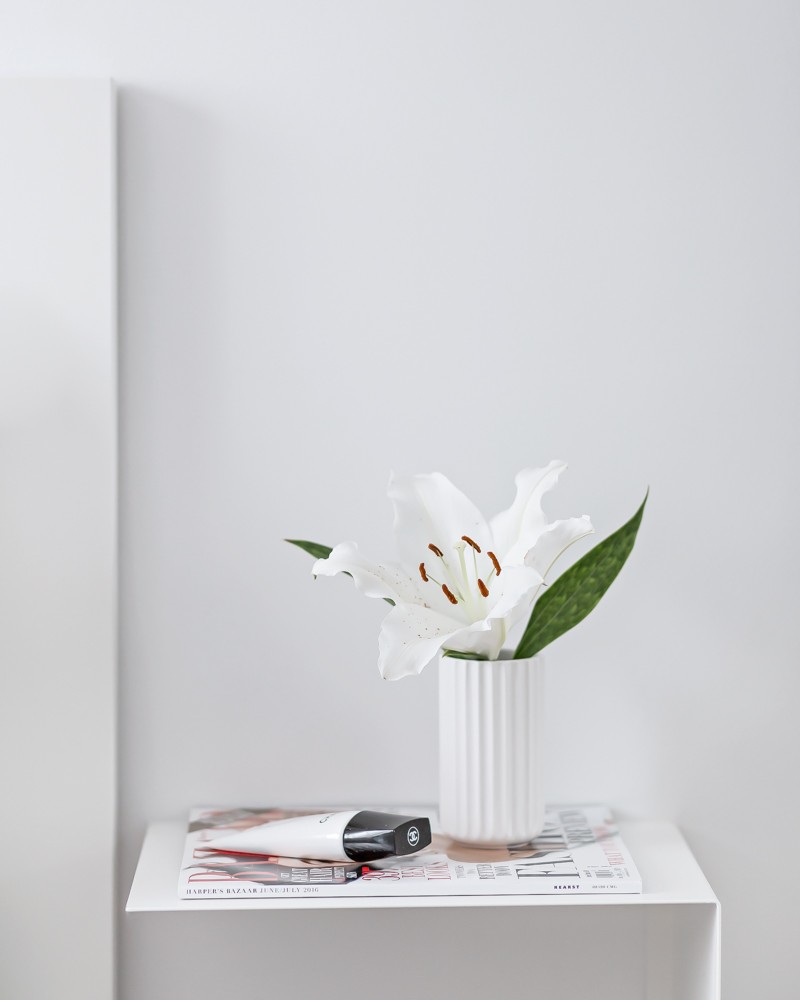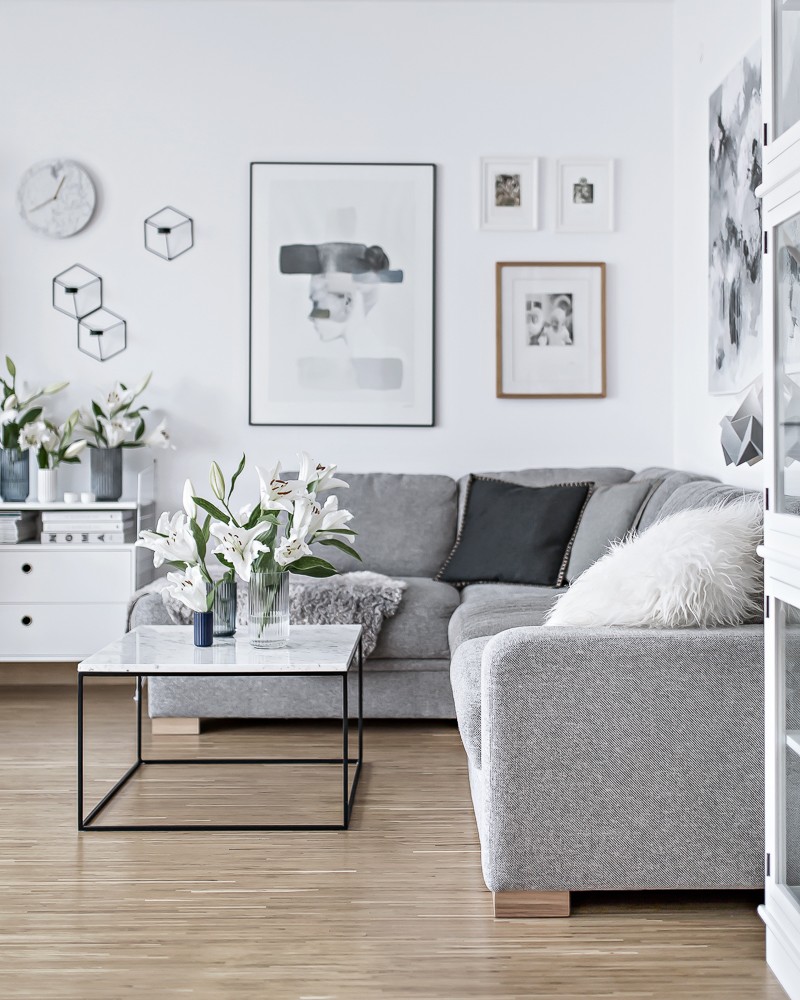 © Kasia Rutkowiak / My Full House
vases / wazony – Lyngby by Hilfling, coffee table / marmurowy stolik – Ideeen, paper lamp / papierowa lampa – Studio Snowpuppe