My love for marble tabletop is all over my Instagram and I think that it is high time to show it here as well. Actually, it was Instagram that made me notice Ideeen and I fell for them right away.The decision was quick and so was the delivery, despite made to measure, more delicate base and custom sized top. I absolutely adore the white carrara marble and I am very happy to have it in the living room.
marmurowy stolik
Mój Instagram już dawno zdradził, że uległam pokusie posiadania marmurowego blatu. Wprawdzie to nie stół, a "tylko stolik" ale za to jaki!
Zresztą, to właśnie na Instagramie pierwszy raz zobaczyłam projekty Ideeen i jak nie trudno się domyślić – zakochałam się od pierwszego wejrzenia! Prosta forma podstawy w połączeniu z bielą marmuru Carrara to idealne połączenie. Stolik, mimo faktu że robiony był na specjalne zamówienie – prosiłam nie tylko o konkretny wymiar, ale też o delikatniejszą podstawę, powstał i dotarł do nas bardzo szybko. Wreszcie mam mój wymarzony marmurowy stolik, cudny blat i jestem przeszczęśliwa!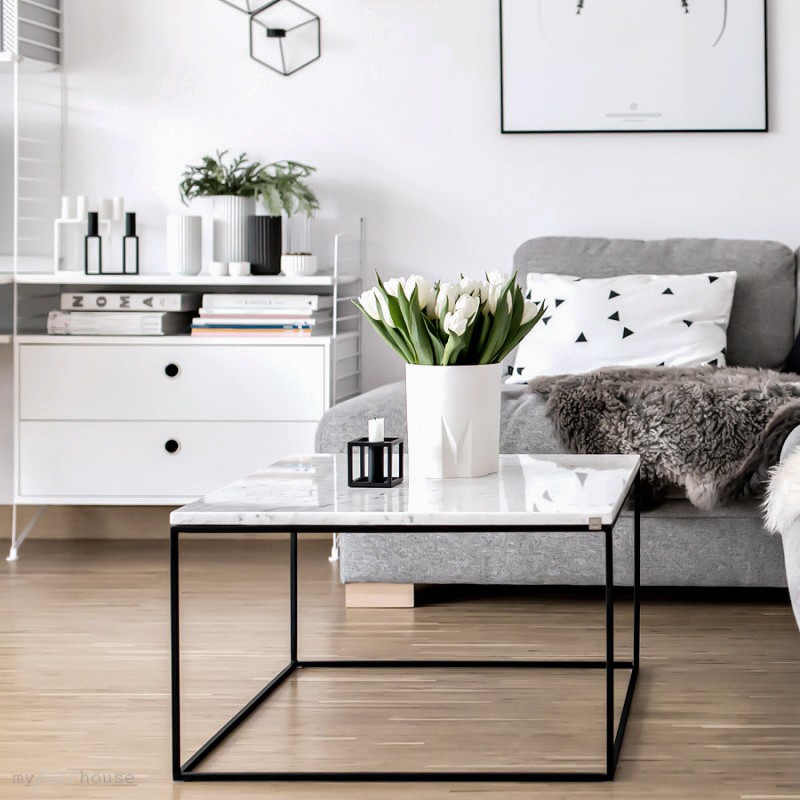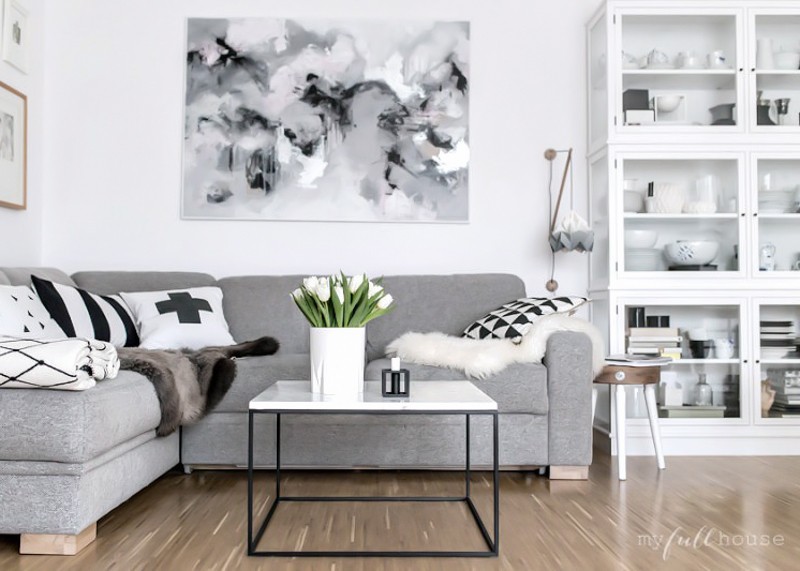 © Kasia Rutkowiak / My Full House
stolik / table – Ideeen, wazon / vase – Piece of Denmark, świecznik Kubus1 / Kubus1 candleholder – byLassen,  lampa / lamp – Snowpuppe, obraz / painting – Galleri Laura, taboret / wooden stool – Projekt Stołek
Do you think it fits our living room? I think it does fit in perfectly, but I'd be happy to read your opinions! Have a great day!
I jak stolik, pasuje nam? Myślę że tak, ale z chęcią przeczytam Wasze opinie. Miłego dnia!