Oh, it's hot! Hot and busy. That makes it double hot. While dreaming about a swimming pool, palm trees and young coconut, I am busy preparing for a new project! I am very excited and cannot wait to be able to reveal more. I am so much looking forward to it and to the final result. It's going to be a very intens end of the week, I can tell you! For now, I am wishing you a nice Wednesday afternoon (remember – Wednesday is a little Saturday!). Here is my lovely single Monstera leaf, keeping me company while I button up all the details and preparations. Till the weekend, then – I hope!
Monstera (w cieniu przygotowań)
Grąco i pracowicie! To znaczy podwójnie gorąco. Marzą mi się wakacje, basen, palmy i młode kokosy, a tym czasem w pocie czoła (dosłownie!) pracuję nad bardzo ciekawym i miłym dla mnie projektem. Nie mogę się doczekać, aż będę mogła podać Wam więcej szczegółów. Szykuje się bardzo intensywny koniec tygodnia. Póki co, życzę Wam przemiłego środowego popołudnia (środa to taka mała sobota, pamiętacie?). A na zdjęciu monstera – dotrzymuje mi towarzystwo, kiedy dopinam przygotowywania na ostatni guzik. Do przeczytania w weekend – mam nadzieję!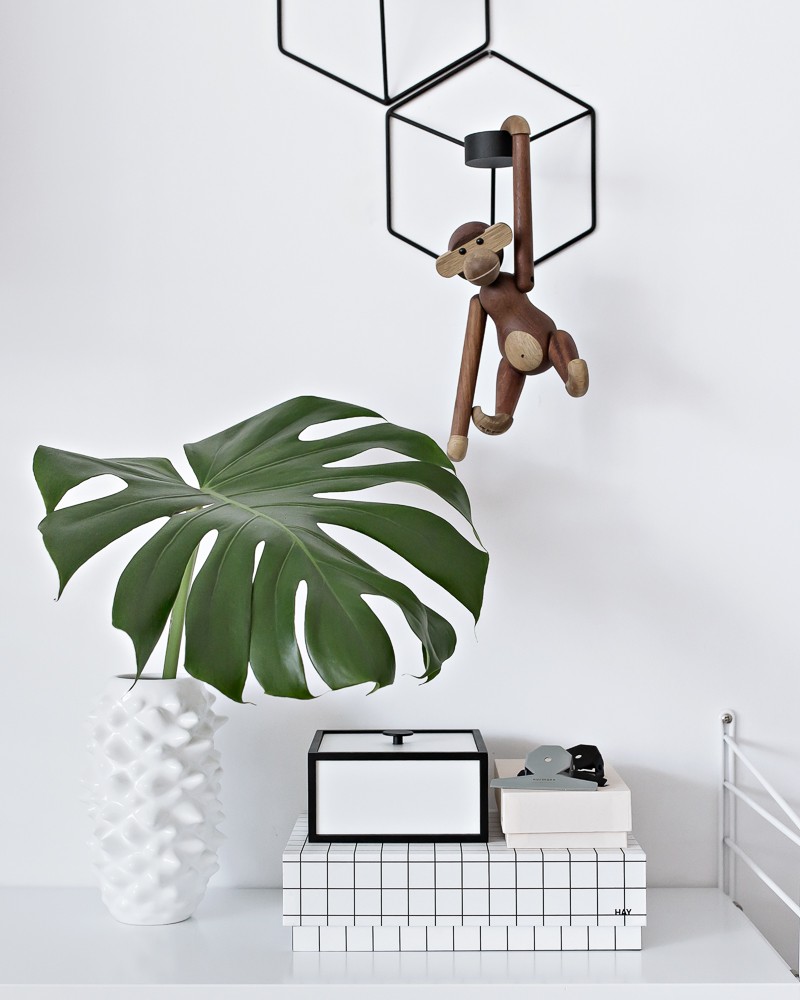 ? Kasia Rutkowiak / My Full House