Good morning! Did you sleep well? I did – well but short, still woke up without the alarmclock and decided that the day was too nice to go back to sleep. I love the light and feel that it's a waste to go back to sleep when it's bright.  I know I have said it before but that is true – the light is essential for my wellbeing. So I am starting today with a cup of tea (!) and some fresh "island" scent. Feels good! Wishing you a wonderful day!
Poranki takie jak dziś
Dzień dobry! Dobrze spaliście? Ja spałam świetnie, choc krótko. Obudziłam się sama dość wcześnie i stwierdziłam, że grzech znów zasypiać, skoro już jasno za oknem. Wiem, że pisałam o tym juz nie raz, ale światło naprawdę wszystko zmienia. Dla mnie jest podstawą dobrego samopoczucia. A dzisiejszy dzień wyjątkowo zaczynam od herbaty. Do tego zapach "wyspy". Cudnie! Miłego dnia dla Was!
I jeszcze jedna informacja – na moim dodatkowym instagramowym koncie "sprzedażowym" znajdziecie komplet stolików nocnych. Może ktoś z Was albo znajomych szuka prostego rozwiązania do sypialni?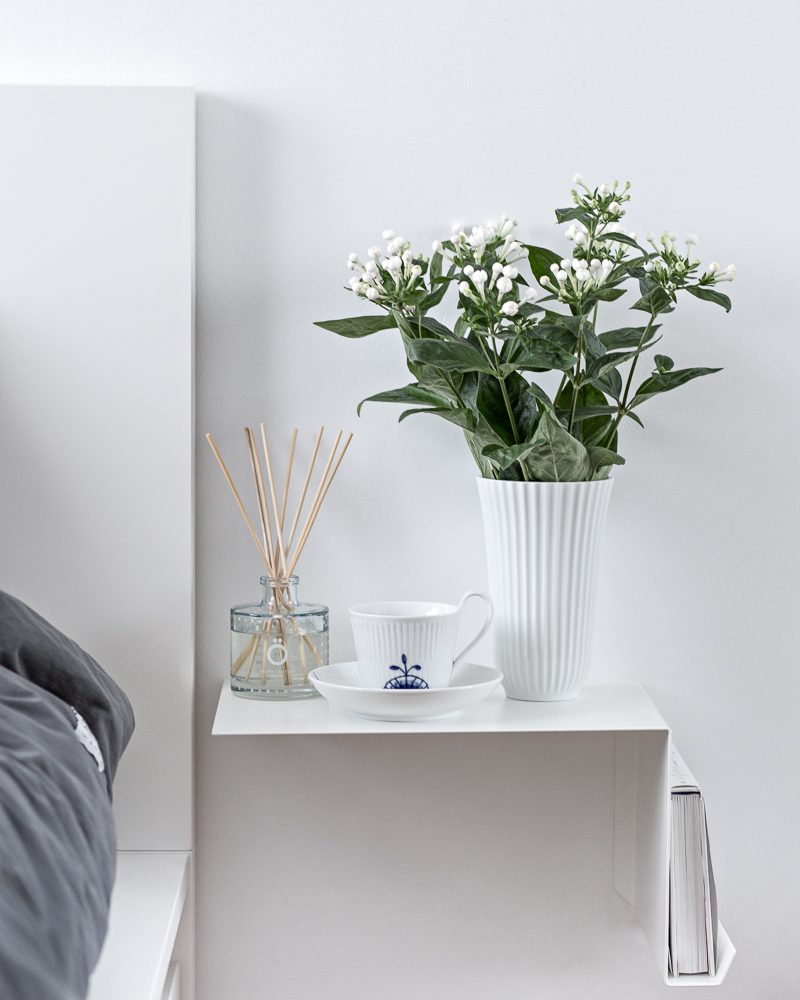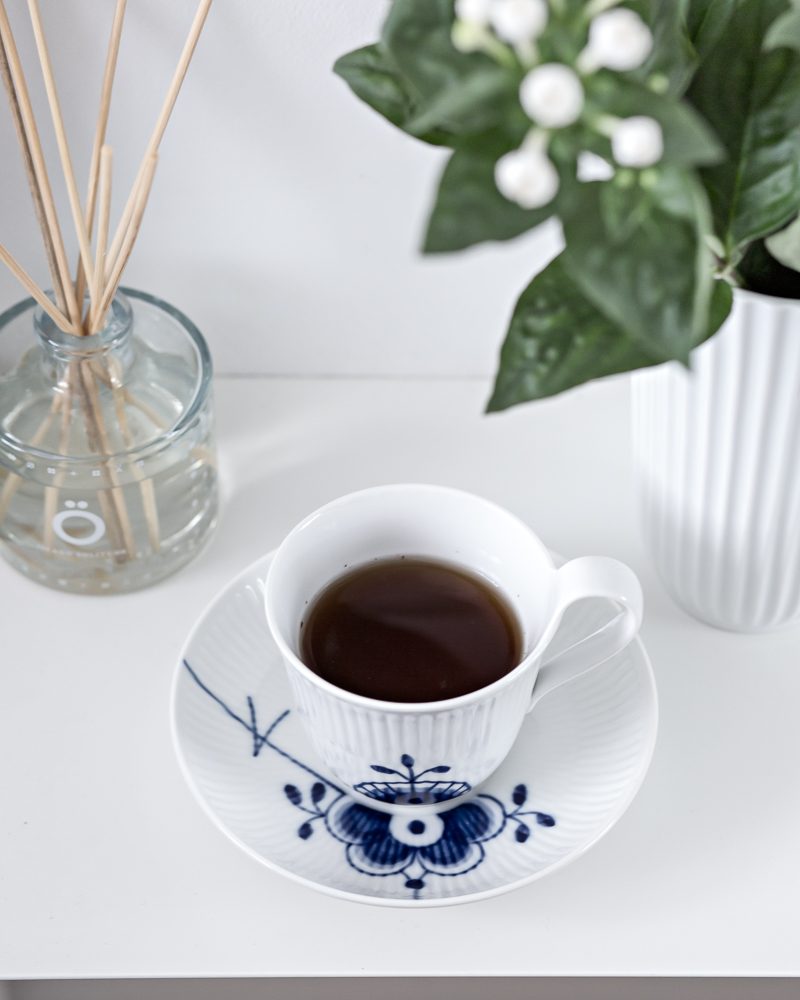 © Kasia Rutkowiak / My Full House
Trumpet Vase / wazon – Lyngby, cup / filiżanka – Royal Copenhagen, scent diffusor / dyfuzor – Skandinavisk