Just dropping by to let you know, that after a longer while, I became an active Pinterest user again. My Pinterest is much more than my own interiors or recipes, it is also growing amount of Scandinavian inspiration in terms of interior design, news and icons, it is food recipes that have caught my eye, as well as some fashion picks. If you like pinning, I'd be happy if you stop by and pin away! You can always see my recent pins on the sidebar of the blog, where you can access them easily. You can also just visit me through THIS link. See you on Pinterest!
My Full House w serwisie Pinterest
Dziś wpadam dosłownie na moment, żeby napisać, że po dłuższej przerwie znów przypinam swoje pinezki w serwisie Pinterest. Na profilu My Full House znajdziecie dużo wciąż rosnacą ilość inspiracji wnętrzarskich, ciekawych przepisów, a nawet stylizacji modowych. Jeśli więc jesteście aktywni na Pintereście – zapraszam do odwiedzin.
Bezpośrednie dojście do mojego konta i cztery ostatnie "piny" znajdziecie w pasku bocznym, tuż nad kategoriami, lub TUTAJ. Do zobaczenia na Pintereście!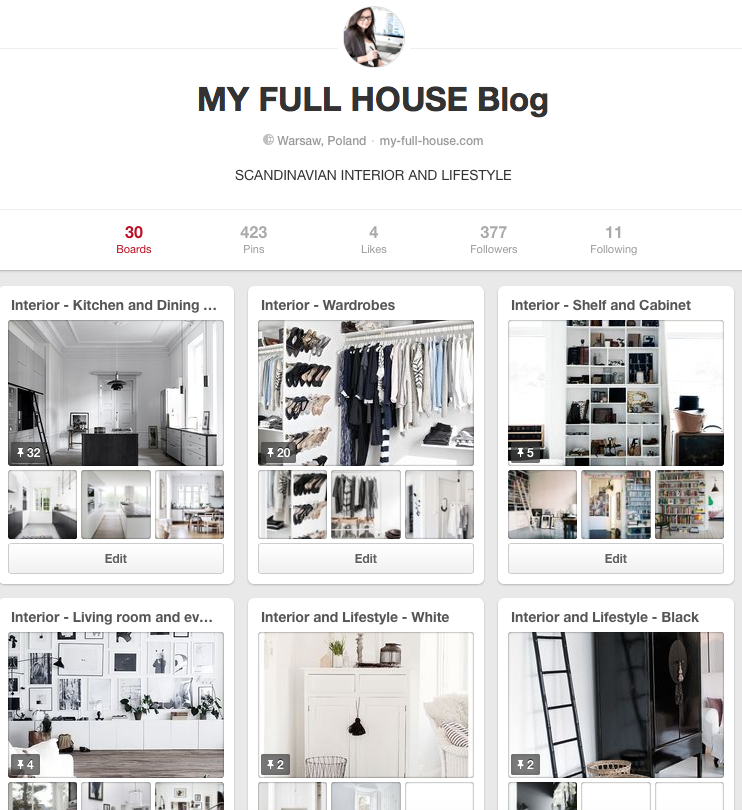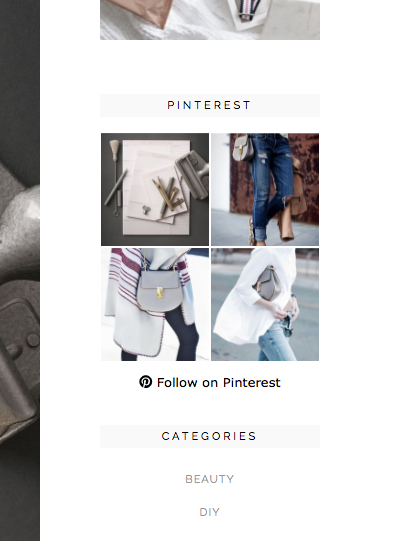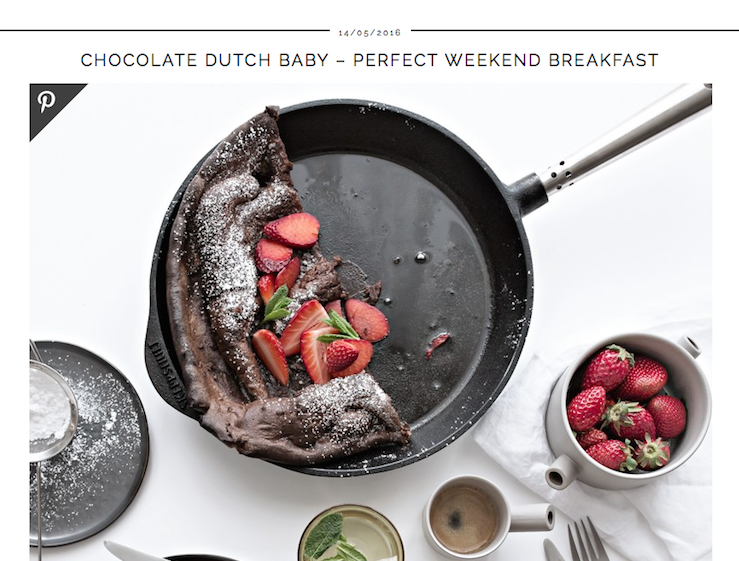 ps. You can also pin any of my images to your board via a pin button in the upper left corner of my images. Happy pinning!
Każde z moich zdjęć z bloga możecie przypiąć do swojej tablicy dzięki funkcji "Pin it" widocznej w lewym górnym rogu po najechaniu kursorem na zdjęcia. Miłego przypinania!