What do you do with old magazines? Do you throw them or give them away, or maybe keep, despite the lack of space? I have difficulties throwing them away (understatement), or passing on forward. I always think the there is some more undiscovered inspiration inside. So this morning, being able to enjoy a lazy hour, I took an old magazine to read it with some coffee and a tiny piece of cake (kids ate most of it, I swear!).  It's a very special cake roasted by open fire. I am sure that all my German and Polish readers know it well. It resembles a gnarled tree – hence it's name. It's very tasty when fresh, even if the magazine is old :)
I am wishing you a lovely day dear all!
Stare magazyny i sękacz
Co robicie ze starymi magazynami, prasą kobiecą lub wnętrzarską? Wyrzucacie, oddajecie czy trzymacie pomimo braku miejsca? Ja sama mam trudności w wyrzucaniu lub przekazywaniu ich dalej, bo zawsze mam wrażenie że czekają w nich kolejne pomysły i inspiracje. Dlatego dziś rano, korzystając z czasu na odrobinę lenistwa, wyjęłam stary magazyn i przeglądam go przy kawie i malusieńkim kawałku sękacza (dzieci zjadły większość, słowo!). Świeżutki sękacz smakuje wybornie, nawet w towarzystwie starej gazety :)
Miłego dnia!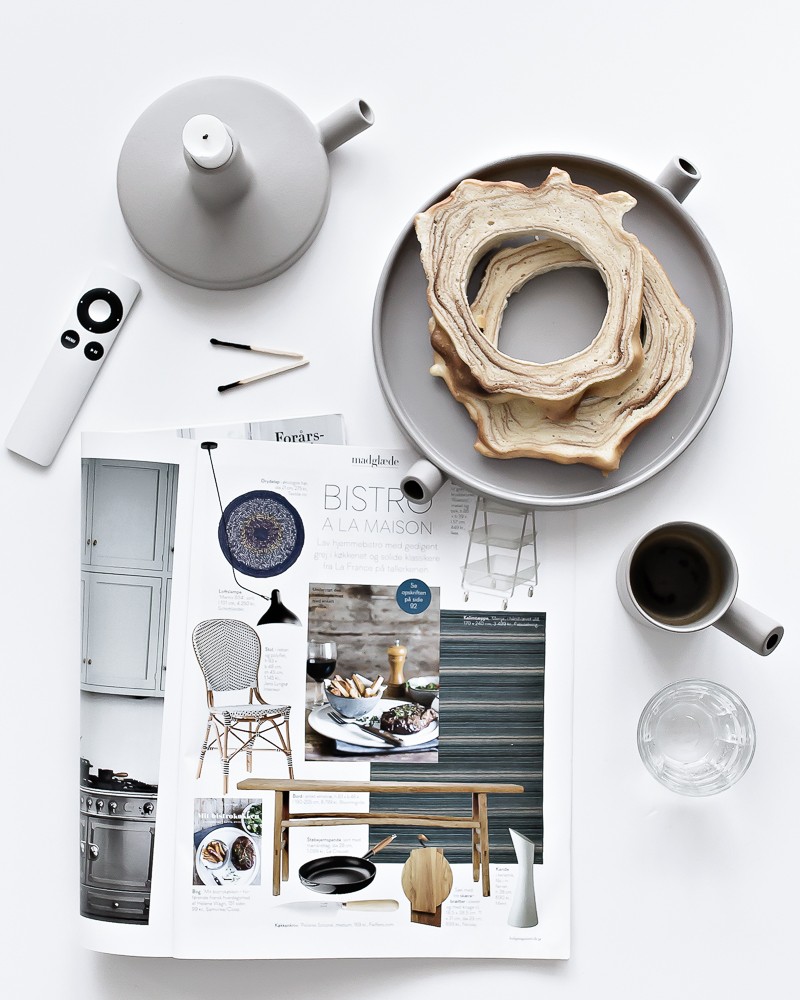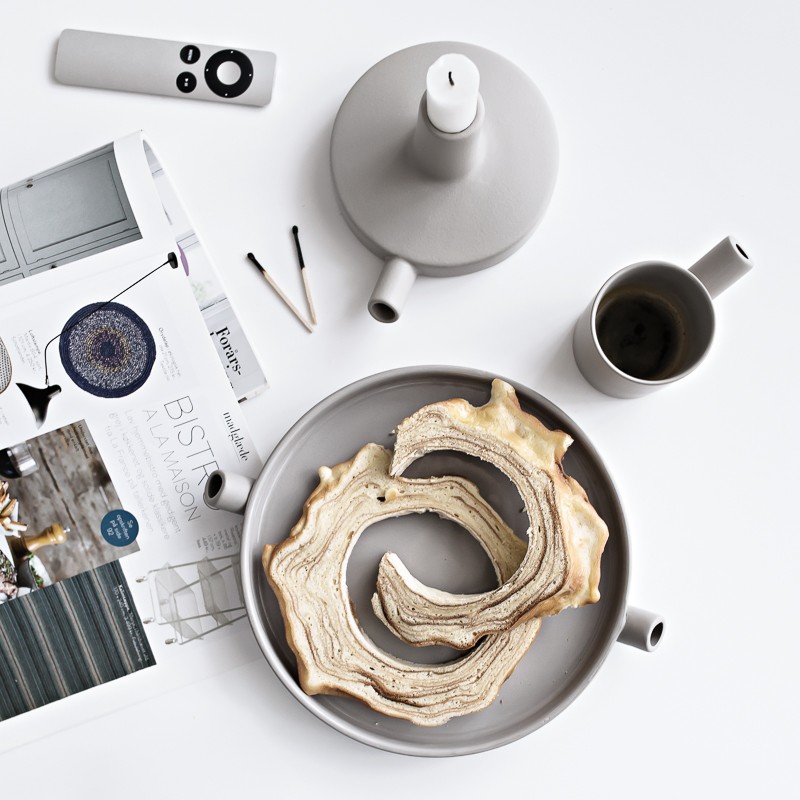 ? Kasia Rutkowiak / My Full House
porcelain / porcelana – Serax
ps.  Thank you for all your kind advice on the fall blues. They help!
Dziękuję Wam też za rady w kontekście mojego jesiennego bluesa. Pomagają!