If I was to name 3 brands that in an instant come to my mind when thinking "Scandinavian", Royal Copenhagen would definitely be one of them.
My love for the most beautiful, highest quality, hand painted porcelain is well known and passing time only makes it stronger. Unfortunately, it's a pricey infatuation, as these beauties cost adequately to their look and Royal Copenhagen is well known for it's fast prices. However, tomorrow – all European buyers can enjoy 20% off the RRP across (almost) the entire site, with safe shipping and 2 years breakage warranty (which means that if you happen to drop and break your lovely plates, Royal Copenhagen will gladly replace them within 2 years of purchase).
The offer is only available on items purchased tomorrow, Friday, 3rd of June 2016, as long as the stock lasts. So if you were planning on starting, or extending your collection of one of world's most recognisable and beautiful porcelain, tomorrow is a good day to do it!
I am already planning a few buys myself! Happy shopping!
Royal Copenhagen – jednodniowa obniżka 20%
Gdybym miała podać nazwy 3 marek, które najbardziej kojarzą mi się ze Skandynawią, Royal Copenhagen z pewnością miałoby miejsce na podium.
Moja miłość do przepięknej, ręcznie malowanej porcelany najlepszej jakości, z biegiem lat jedynie przybiera na sile. Niestety, to uczucie jest dość kosztowne, bo wyroby Royal Copenhagen są równie kosztowne jak piękne, a marka słynie z trzymania cen. Okazje zdarzają się niezmiernie rzadko i właśnie jutro będzie możliwość zrobienia zakupów na stronie marki z 20% rabatem. Royal Copenhagen oferuje wysyłkę do Polski i wszystkich krajów UE, jak też 2-letnią gwarancję na potłuczenie. Jeśli więc nieszczęśliwie wypuścimy z rąk stos talerzy, marka wymieni je na nowe w terminie do 2 lat od daty zakupu.
Okazyjna obniżka trwać będzie tylko jutro, w piątek, 3. czerwca, i obejmie (prawie) cały asortyment dostępny w magazynie. Tak więc jeśli planowaliście rozpoczęcie kolekcjonowania, lub rozszerzenie kolekcji najbardziej rozpoznawalnej porcelany na świecie, jutro będzie ku temu idealna okazja!
Ja już zasadzam się na kilka rzeczy. Udanych zakupów!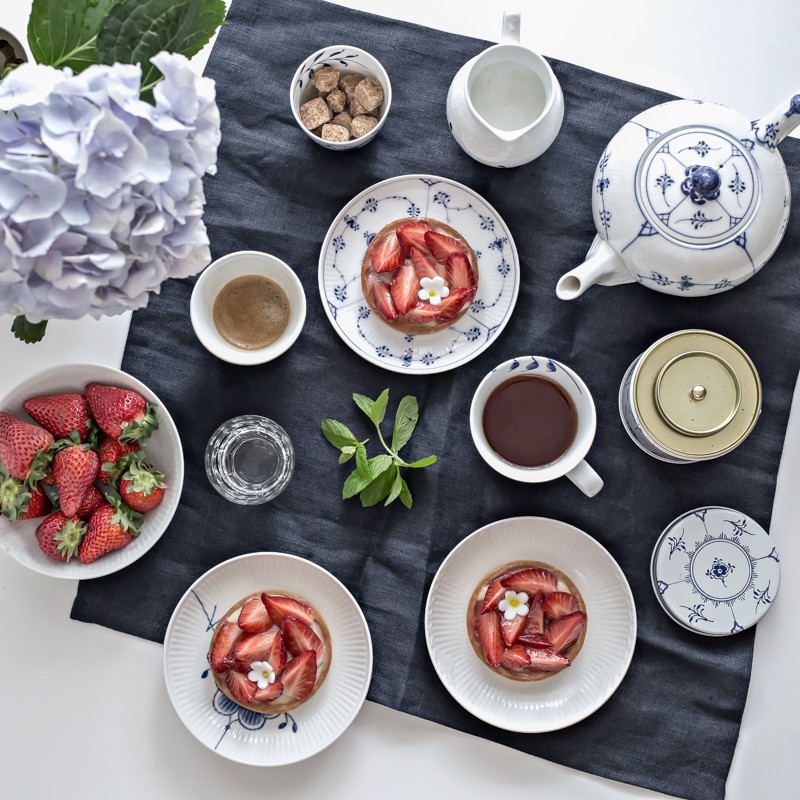 © Kasia Rutkowiak / My Full House
You can visit the Royal Copenhagen site RIGHT HERE
Ofertę marki znajdziecie TUTAJ.