Danish people say that "you should have 6 each day" (6 om dagen – where Danish number 6 is pronounced same as sex, making it a "nice word game"). This slogan actually refers to a nation wide campaign, making people eat fruit and veggies 6 times a day. It was very popular some years ago, and I often think about it, preparing my daily fruit or vegetable snack. This morning I went for a sour-sweet passion fruit. I eat it with a spoon, still in bed, sipping my black espresso and collecting my thouhts and plans for the coming week. I love passion fruit and always get some when I find it. It's far from popular here in Poland, making it a special treat. It should actually count for two portions of fruit, I think. So there is only 4 to go today :)
Have a lovely Monday and a nice week!
Marakuja i (seksowny) duński slogan
Duńczycy mają powiedzenie, że powinno się "dostawać 6 codziennie" (6 om dagen, gdzie po dunsku liczbę sześć wymawia się identycznie jak słowo seks, co jest swoistą grą słów). Ten slogan pochodzi z bardzo popularnej przed paroma laty kampanii, w której propagowano jedzenie owoców i warzyw sześć razy dziennie. Wciąż o nim myślę, przygotowując owocową lub warzywną przekąskę. Dziś rano padło na kwaśno-słodką marakuję. Jem ją łyżeczką, siedząc w łóżku, popijając espresso i robiąc plany na nadchodzący tydzień. Uwielbiam marakuję i jak tylko mam okazję, kupuję parę owoców. Ponieważ w Polsce nie jest ona szczególnie popularna, taka porcja powinna się liczyć za dwie! Tak wiec dziś zostały jeszcze cztery porcje :)
Miłego poniedziałku i udanego tygodnia!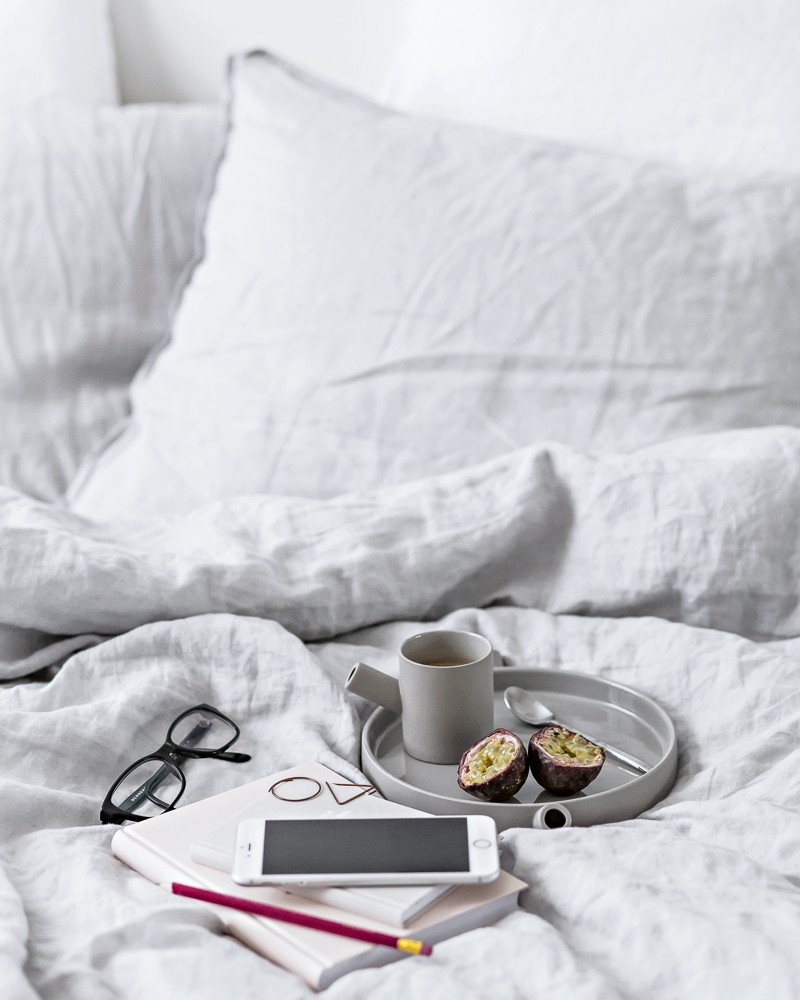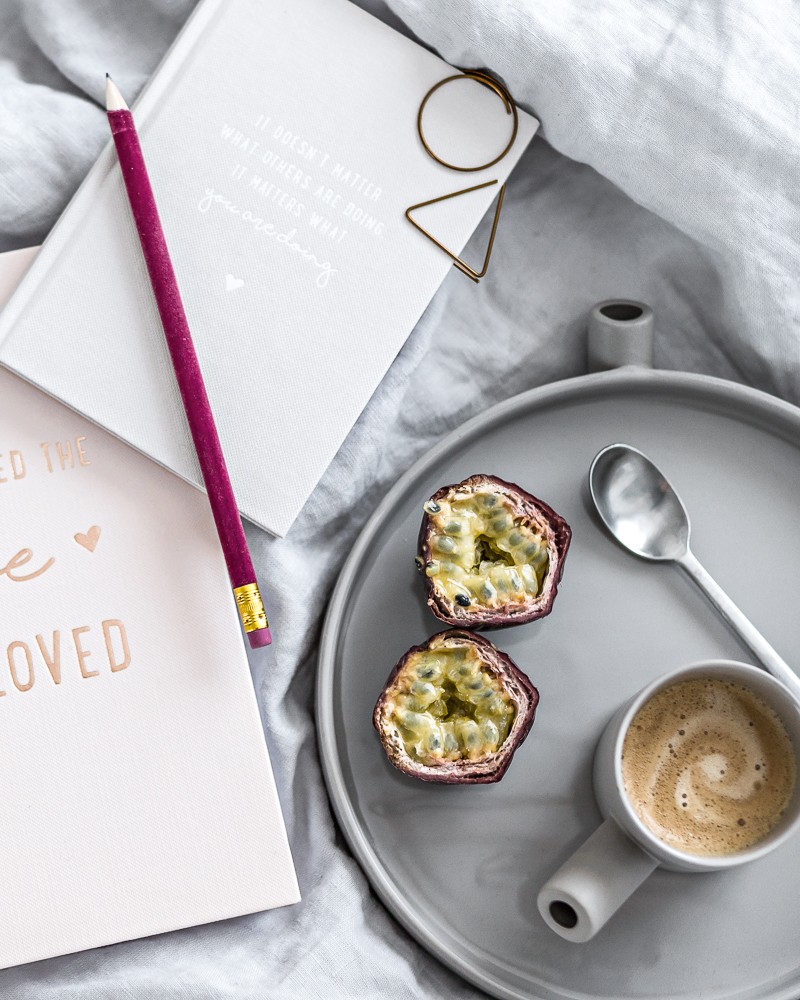 © Kasia Rutkowiak / My Full House