The older I get, the more aware I am of all that surrounds me and the more I appreciate the simplicity of design. The versatility, craftsmanship and sustainability also play a huge role and I find it very interesting to actually see the way my preferences towards design, changed throughout the last decade (or two!). I feel an internal, growing need to surround myself and my family with the things that are not only nice to look at but also a pleasure to touch. Wood. Linen. Stone. The detailing, the small things that make all the difference. And all these thoughts came to me after seeing a single picture of a… bar stool. I know that it might sound a bit crazy, but hopefully you know me well enough to know what I mean. This beautiful wooden piece of furniture designed by a couple of young designers Wesley Walters and Salla Luhtasela and produced under the wings of the Finnish brand Nikari, is a simple pleasure to look at. And it makes me wish I had a bar :) How bout you?
Zakochana w taborecie
Wraz z wiekiem staję się coraz bardziej świadoma tego czym się otaczam i coraz bardziej doceniam prostotę designu. Uniwersalność, precyzja wykonania czy materiały użyte do wykonania mebli i dodatków także grają dużą rolę. Moje preferencje dotyczące wystroju wnętrz i designu przeszły bardzo długą drogę przez ostatnią dekadę (lub dwie!). Teraz czuję niemalże wewnętrzną potrzebę otaczania siebie i mojej rodziny rzeczami nie tylko ładnymi (lub takimi, które nam się podobają), ale i miłymi w dotyku. Drewnem, lnem, kamieniem. Zwracam uwagę na najmniejsze szczegóły, które sprawiają, że jedne przedmioty są wyjątkowe, a inne nie. Wszystkie te przemyślenia naszły mnie nagle pod wpływem zdjęcia… taboretu. Wiem, brzmi to trochę dziwnie, ale ufam, że znając mnie dość długo, wiecie o co mi chodzi. A wracając do taboretu, a raczej stołka barowego – ten prosty dębowy stołek zaprojektowali młodzi projektanci Wesley Walters i Salla Luhtasela, a wyprodukowała go fińska marka Nikari. Już samo patrzenie na niego sprawia mi przyjemność. Żałuje bardzo, że nie mamy baru. A Wy?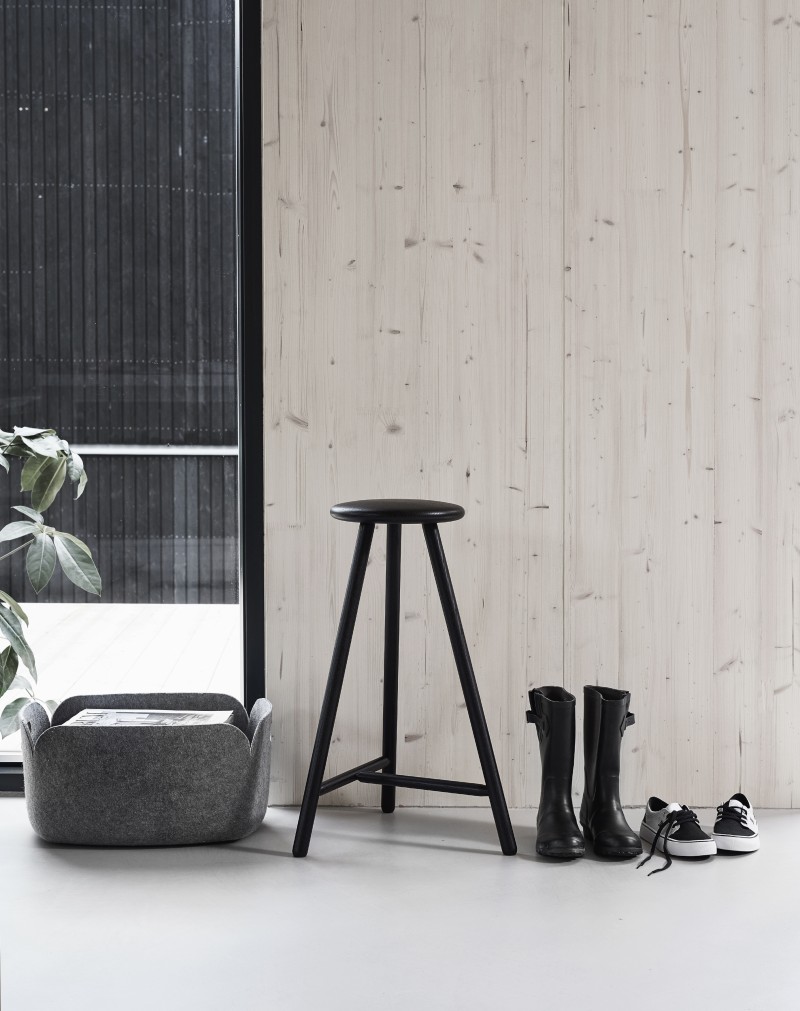 all images courtesy of Finnish Design Shop and Nikari
The Perch stool comes in natural and black stained oak and can be purchased from Finnish Design Shop with Worldwide shipping and free shipping within the EU.