I have a strong memory for scents and flavours. I can easily travel in my mind, to places where I first tasted certain food or used particular perfume. Sometimes these memories are so strong that I feel haunted, especially if they remind me of difficult moments. Luckily, these are rather few, and most of the time, I only reminisce about nice, funny and good moments.
I associate both of my "home lands" with different flavours. One of the Danish treats is flødeboller – sweet fluff covered in chocolate. And although these are actually not my all times favourites, certainly never were while we lived in Denmark – I do miss them! That's why I bought me some pink sweetness in my favourite white chocolate with liquorice and raspberry for extra flavour. I brought it home to enjoy it together with my espresso and recently bought magazine. Happy Friday!
Słodkie wspomnienia czekoladomaniaczki
Mam bardzo silną pamięć do smaków i zapachów, które w mgnieniu oka potrafią przenieść mnie w pamięci do konkretnych chwil i miejsc. Dotyczy to również mniej fajnych momentów z życia, ale ich jest na szczęście dużo mniej.
Obydwa moje domy – Polska i Dania – kojarzą mi się z konketnymi smakami. Jednym z duńskich przysmaków są flødeboller, kopułki z czekolady wypełnionej słodkim kremem, podobnym do naszych "ciepłych lodów". Mimo, że nie były one nigdy moim ulubionym przysmakiem, ostatnio kupiłam opakowanie różowej słodyczy w białej czekoladzie, z drobinami lukrecji i malin, aby delektować się nimi w domu przy kawie, przeglądając kupiony w Danii magazyn. Pysznie! Miłego piątku!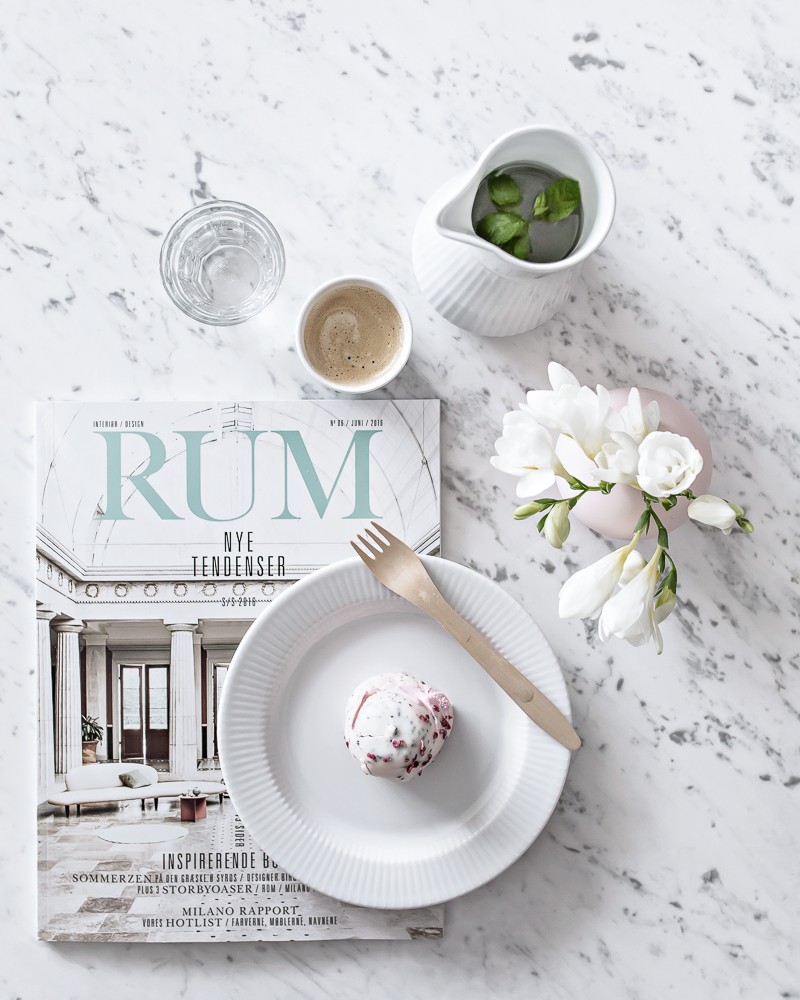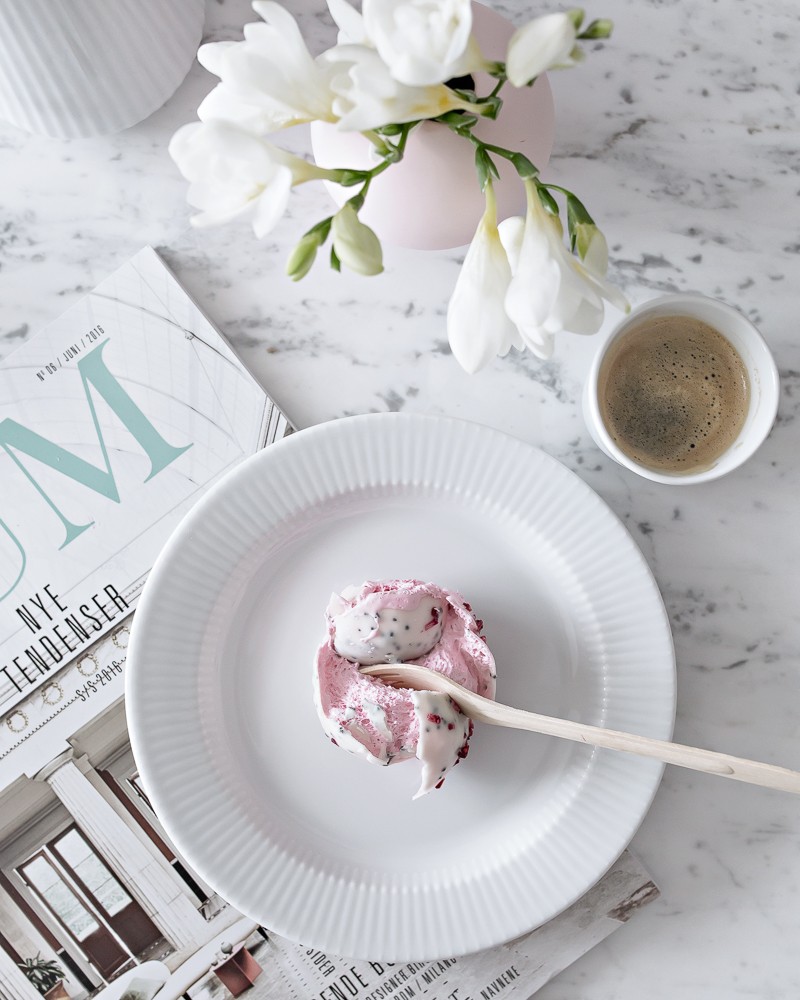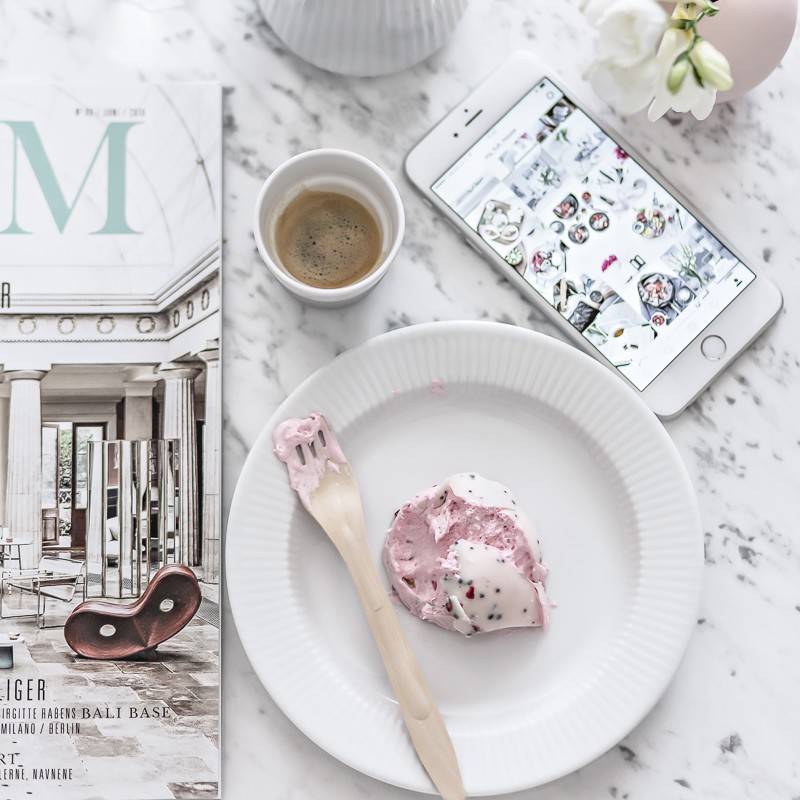 © Kasia Rutkowiak / My Full House
porcelain / porcelana – Eva Solo, ball vase / kulisty wazonik – Cooee Design