I admit it. I love eating (have you guessed already?). Actually we all do. And we all have a sweet tooth. I am currently trying to fight my sweet cravings (yeah, the spring comes always a bit too early when you think about it this way!) but sometimes you just have to give up, don't you?
There is this donut shop chain that most of you might know, we have their shops here in town as well, and my children have never tried their donuts so I decided to test them (donuts – not kids – the kids are all right ;) ). The test came out absolutely perfect – children really liked the donuts, but said that our home made cakes and pastries taste even better. I have perfect kiddos, I swear!
Today I want to share some donuts with you, wishing you a fabulous end of the week! It's Friday already!
Łasuchy
Od zawsze przyznawałam się do tego, że kocham jeść. W naszej rodzinie nie ma niejadków i każdy z nas jest łasuchem, choć sama ostatnio staram się zwalczać słodkie pokusy (wiosna jak zwykle przyszła nieco za wcześnie), jednak czasami trzeba ulec.
Jest pewna sieć pączkarni, znana na całym świecie – ich sklepy znajdują się też w Warszawie, a że moje dzieci nigdy nie jadły tych pączków, postanowiłam je przetestować (pączki, nie dzieci!). Test wyszedł wyśmienicie – pączki bardzo im smakowały, ale dzieci jednogłośnie uznały też, że domowe wypieki smakują jeszcze lepiej. Mam cudowne dzieciaki!
Dziś na blogu dzielę się z Wami pączkami – słodkiego końca tygodnia Kochani! Już piątek!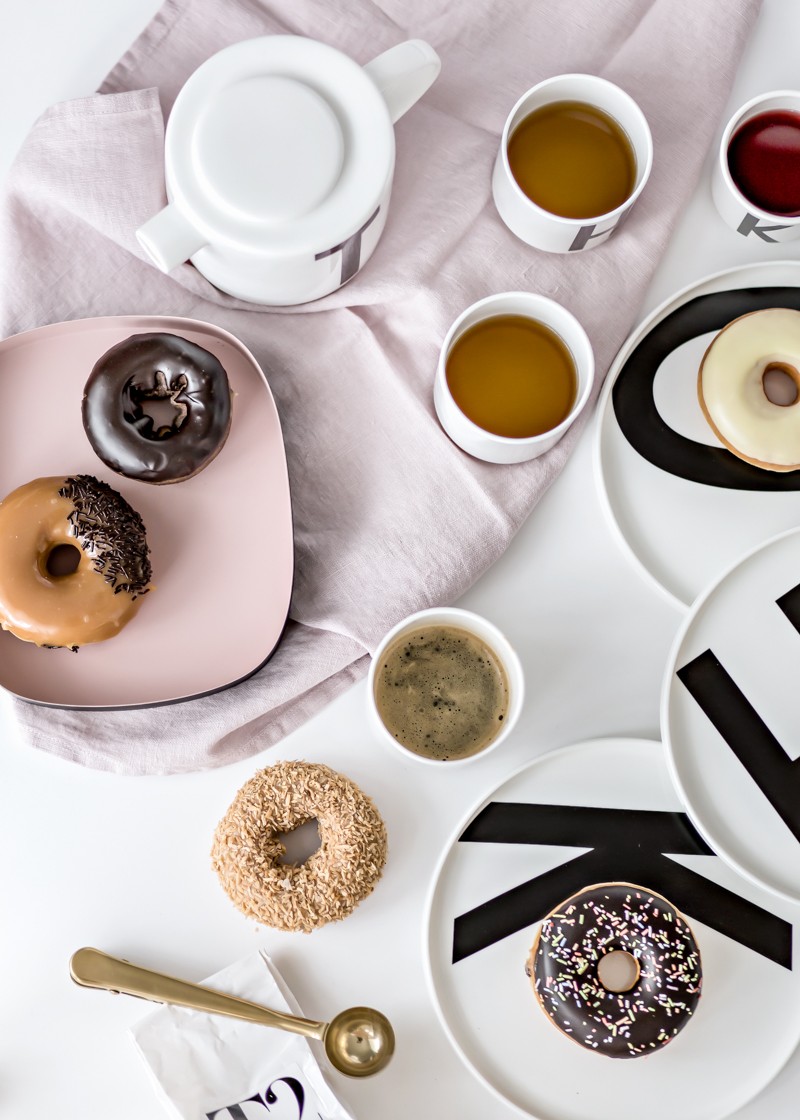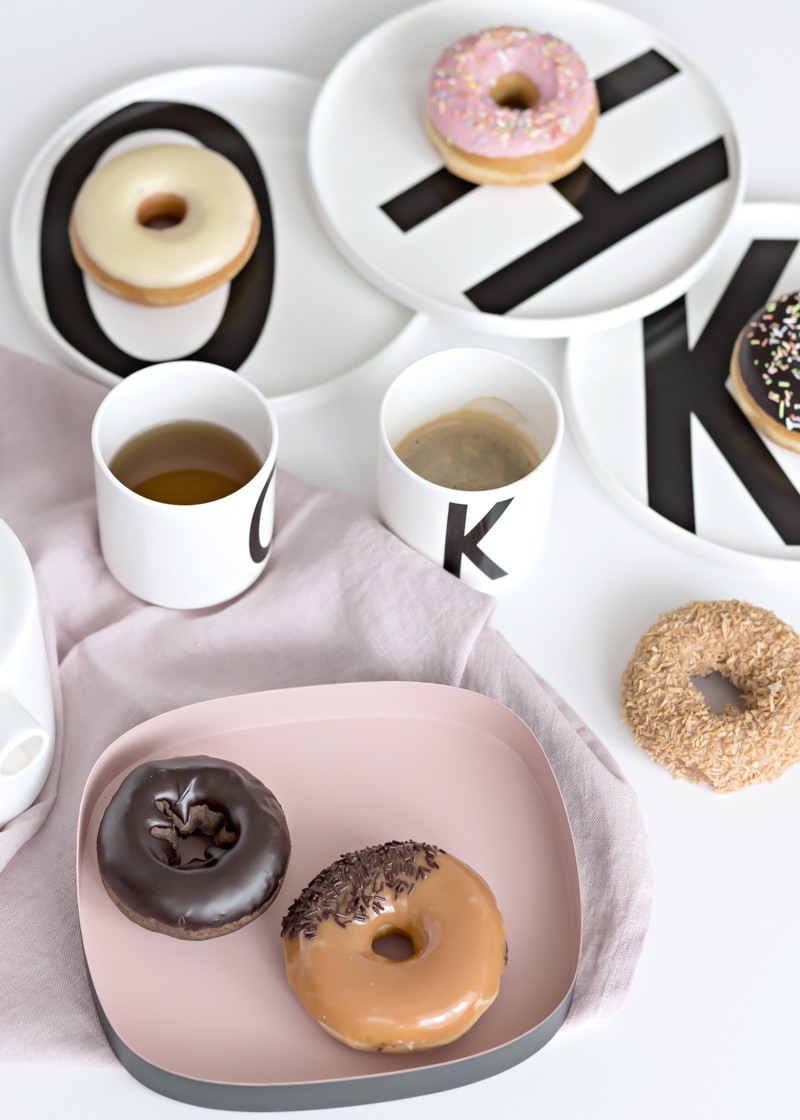 © Kasia Rutkowiak / My Full House
porcelain and tray / porcelana i tacka – Design Letters