Some of you might know from my Instagram, that my first migraine of 2017 arrived yesterday. I guess that the changing weather was partially to blame, some food (maybe) and God only knows what else. Luckily, A. was home so he could take care of the kids in the morning. I stayed in bed, with painkillers, espresso with lemon juice and sunglasses. To my sursprise, my migraine medicine helped VERY fast so I did not have to loose an entire day.
Today I decided to start easily, with a light breakfast (and music) in bed. I love slow Saturday mornings! So here is chia yoghurt with honey and passion fruit, a feminin read and sounds of LP's "Death Valley" coming from my newest miracle speaker, which I loved from the very first sound.
I am wishing you all a wonderful weekend!
Śniadanie (i muzyka) w łóżku
Niektórzy z Was wiedzą już z mojego Instagrama, że wczoraj nadeszła pierwsza migrena 2017. roku. Mogę za nią winić przechodzący front, ostatnią dietę (może) i Bóg raczy wiedzieć co jeszcze. Na szczęście, A. był w domu więc rano zajął się dziećmi. Mogłam spokojnie zostać w sypialni, wziąć leki, napić się espresso z cytryną i założyć przeciwsłoneczne okulary ;) O dziwo, tym razem szybko udało mi się rozpędzić atak i nie straciłam całego dnia (tudzież kilku).
Dziś rozpoczynam spokojnie, od lekkiego śniadania (i muzyki) w łóżku. Uwielbaim sobotnie poranki za ten brak pośpiechu! Mamy więc jogurt z nasionami chia, miodem i marakują, kobiecą prasę i dźwięki LP z płyty "Death Valley" dochodzące z głośnika, który uwielbiam od pierwszego dźwięku.
Cudnego weekendu Kochani!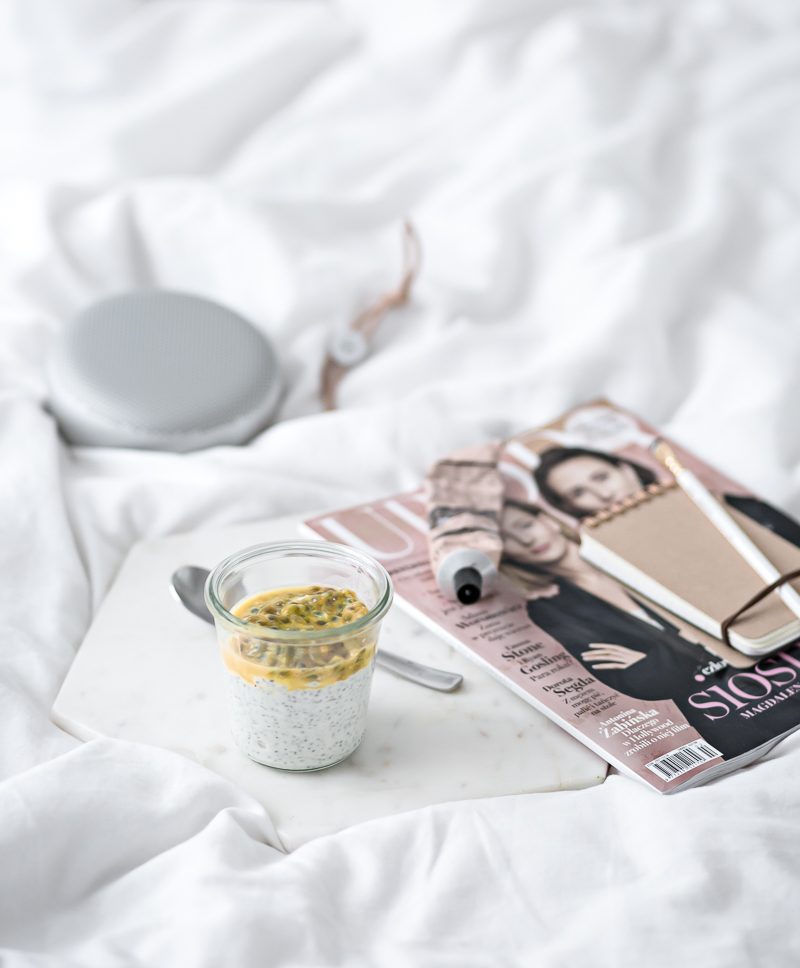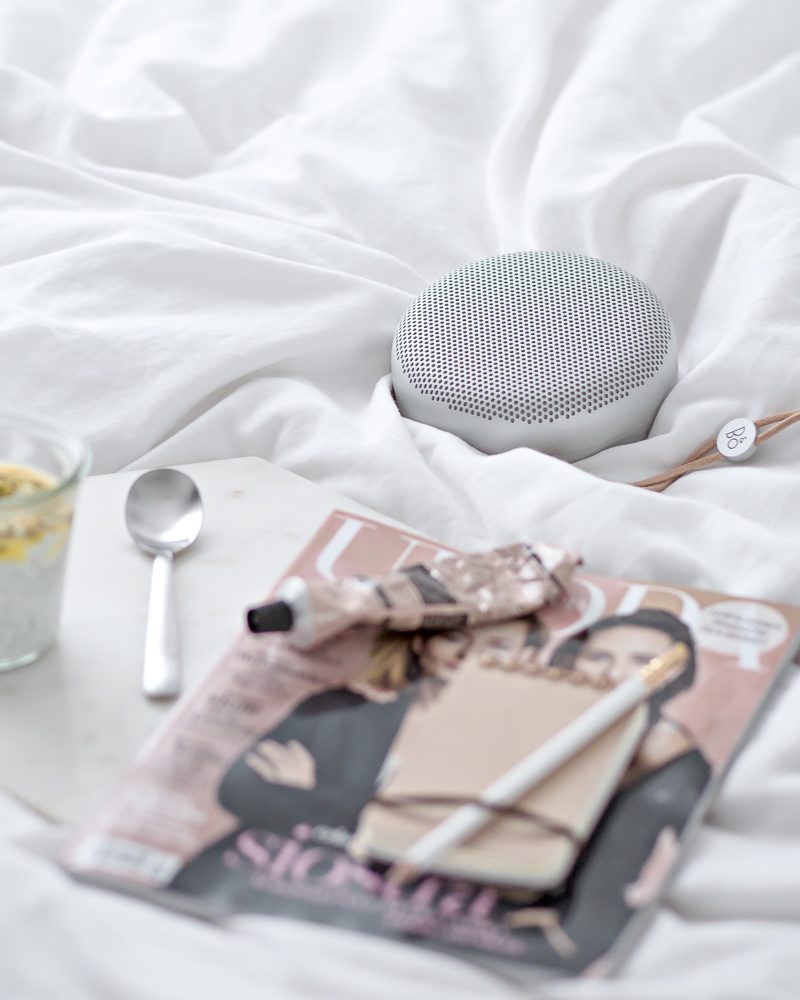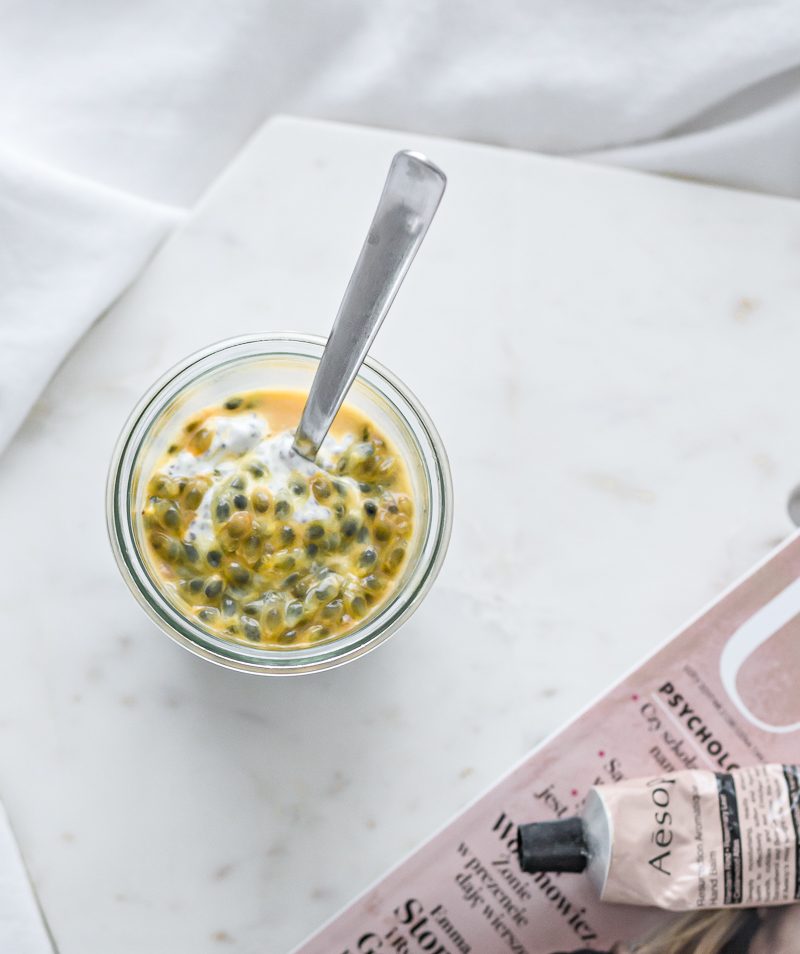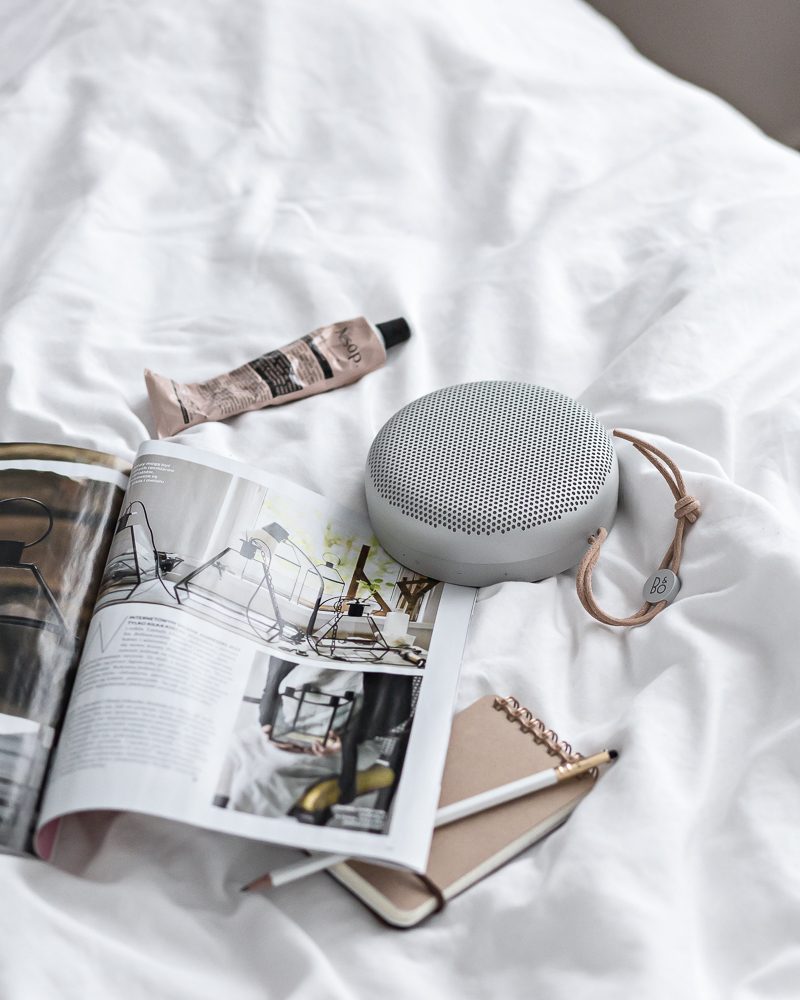 ? Kasia Rutkowiak / My Full House
bluetooth speaker / bezprzewodowy głośnik – A1 Beoplay