Chilly days have come and there is no doubt that the fall is here. Warm knits, tea, TV series nights and tealights all around don't sound too bad though. I didn't like fall when I was a kid, now I do. A lot! But although fall colors and impressions are beautiful and poetic, many of us (including myself) will miss the greenery around. For those of you who love green and can't wait till spring, I have some green inspiration of all kinds. Some of the items come straight from AW 17/18 catallogues, other are a bit older. I can easily imagine using them all. Not only during the fall.
Odrobina zieleni na jesień
Nastały chłodne dni, bez wątpienia nadeszła jesień. Ciepłe swetry, herbata, wieczory z serialami i dom pełen świeczek nie brzmi jednak najgorzej. Kiedyś nie lubiłam jesieni, teraz uwielbiam! Jednak mimo umiłowania jesiennych barw i krajobrazów, należeć będę do tej grupy ludzi, którym przez najbliższe miesiące brakować będzie zieleni. Jeśli czujecie podobnie, mam dziś odrobinę zielonych inspiracji, które mogą pozwolić miło przetrwać nadchodzące miesiące. Część z nich pochodzi z najnowszych katalogów na sezon jesienno-zimowy, inne są nieco starsze. Wszystkie mogę sobie z powodzeniem wyobrazić u siebie. Nie tylko na jesień.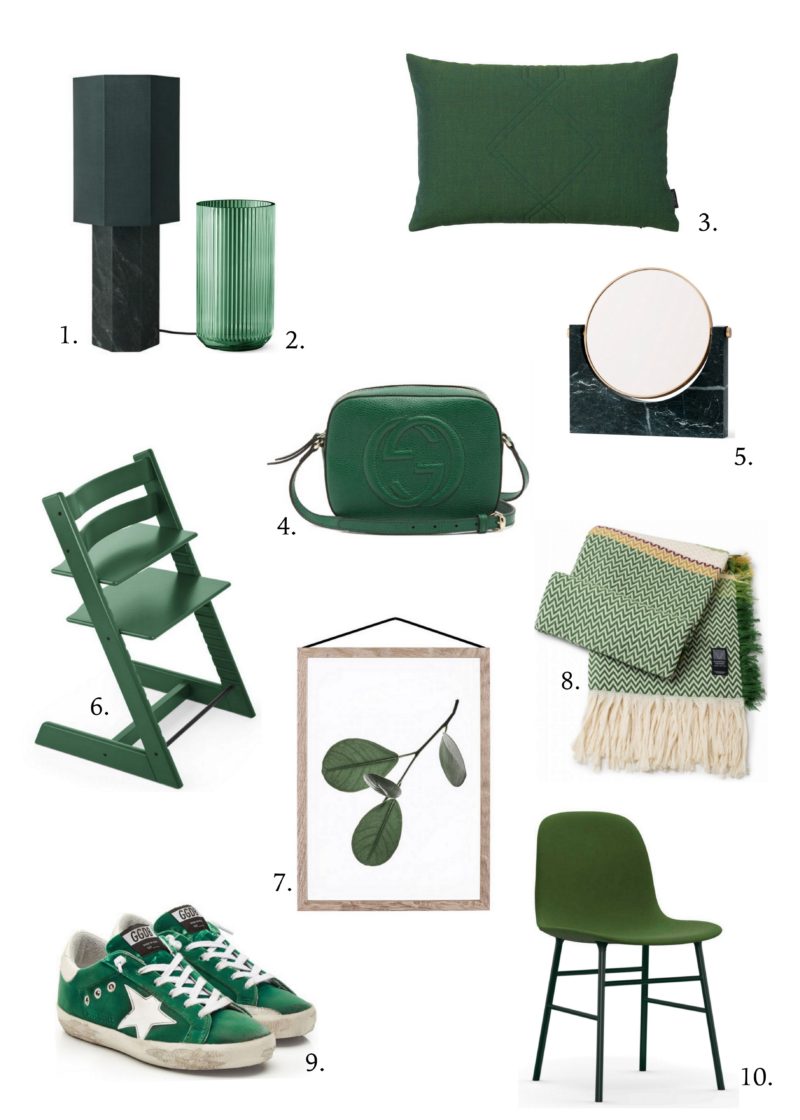 What would you pick if you could have 2 things from the list?
Gdybyście mogli wybrać dwie pozycje z listy – co by to było?