How many blogs do you follow on regular basis? I remember that when I started blogging, back in 2011, I was amazed by the number of blogs which I found interesting. Ever since, the number of blogs went so much up, that it's absolutely impossible to keep track. One of the few blogs that I clearly remember from my beginnings was My Scandinavian Home. Today, half of decade later, I want to dedicate my first post from the "Scandinavian blogs link love" series to the lovely Niki – founder and author behind My Scandinavian Home, which is a blog filled with inspirational posts with the slightly vintage and yet very Scandinavian feeling.
I totally admire Niki's dedication to blogging. I know how much work it requires to make a couple of posts a week, while on My Scandinavian Home you find a new post nearly every day.
When asked Niki about her home and blog, she wrote: My Scandinavian Home is a daily interior design blog featuring Scandinavian inspired homes often with a vintage, boho touch. My home in Southern Sweden is very much an extension of the types of ethereal spaces you see on the blog. It's decorated in a monochrome theme with blush / pale pink and dark green accents. It's pared-back and relaxed with an emphasis on drawing as much natural light in as possible. The mix of natural textures – which include wood, cotton and sheepskin add warmth and an inviting feel. 
I want to share with you some of Niki's own pictures of her home and warmly invite you to visit My Scandinavian Home.
Ile blogów regularnie czytacie? Pamiętam, że kiedy w 2011 roku sama zaczynałam swoją przygodę z blogosferą, miałam wrażenie, że internet pełen jest fajnych blogów. Od tamtej pory ich ilość zwielokrotniła się tak bardzo, że niemożliwym jest nadążyć za nowymi blogami wartymi uwagi. Jednym z kilku blogów, które pamiętam sprzed lat jest My Scandinavian Home. Dziś, pół dekady później, właśnie od tego bloga zaczyna serię "Scandinavian blogs link love", która poświęcona będzie blogom, które sama uważam za szczególne i godne Waszej uwagi.
W tym poście chcę się z Wami podzielić zdjęciami autorstwa Niki, blogerki, którą niezwykle podziwiam za pracowitość i oddanie swojej pasji tworzenia spójnego, skandynawskiego bloga z nutką vintage.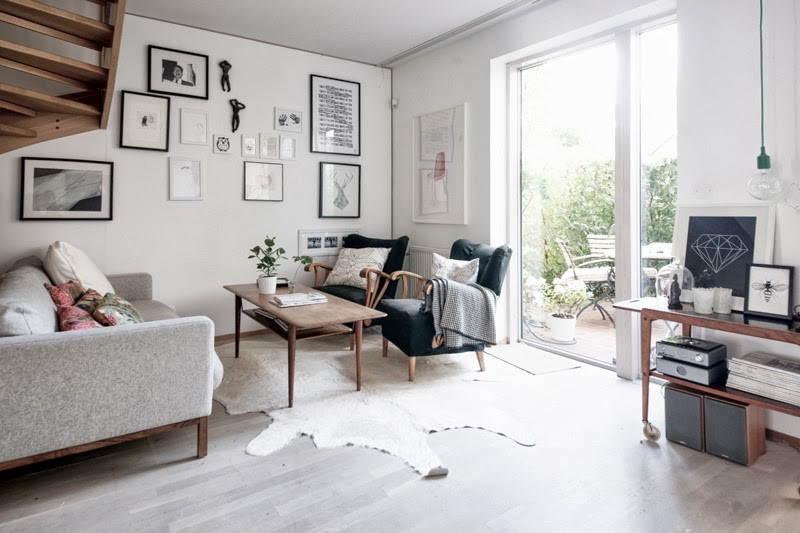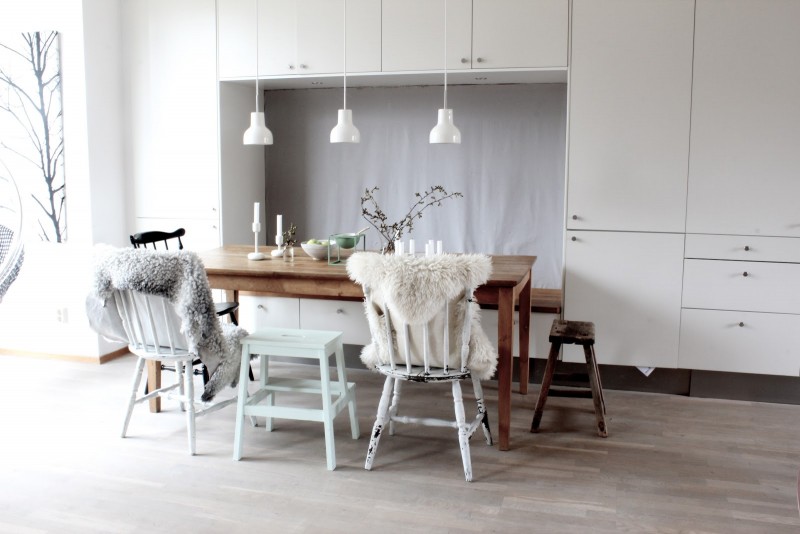 all images Niki Brantmark
If you like the blog, I am sure that you would also like to check out Niki's book "Modern Pastoral". It is filled with love for the "lifestyle of living in the country, taking nature as the main point of inspiration". A very nice read for all the slow-life lovers!
Jeśli podoba Wam się blog i styl wnętrz prezentowanych przez Niki, z pewnością zainteresuje Was też Jej książka "Modern Pastoral".