This Friday I have some serious Scandinavian inspiration found at Entrance Makleri website. This small apartment is only 31 sq meters. Being all white and optimally using every ray of light and every corner, it really seems bigger than that. You will find here a nice and airy living space with simple half open kitchen, a nice batchroom and even a walk in closet! The bed is conviniently hidden on the entresol, which also makes a huge difference for everyday use of the apartment. I love the addition of natural materials and colors, that bring warmth and homely feeling. How about you?
Happy weekend!
31 metrów kwadratowych bieli
Dziś mam dla Was skandynawskie inspiracje zaczerpnięte ze strony Entrance Makleri. To mieszkanie ma zaledwie 31 m2. Biel i optymalne wykorzystanie światła i każdego wolnego kąta sprawiają, że wydaje się większe. Jest tu fajny, przytulny salon otwarty na kuchenną wnękę, niewielka łazienka i nawet garderoba! Znajdujące się na antresoli łóżko znacznie zwiększa funkcjonalność całej przestrzeni. Użycie naturalnych faktur i dodatków w kolorach ziemi ociepla całość, nadając jej domowego charakteru. Jak Wam się podoba? Mi bardzo!
Dobrego weekendu!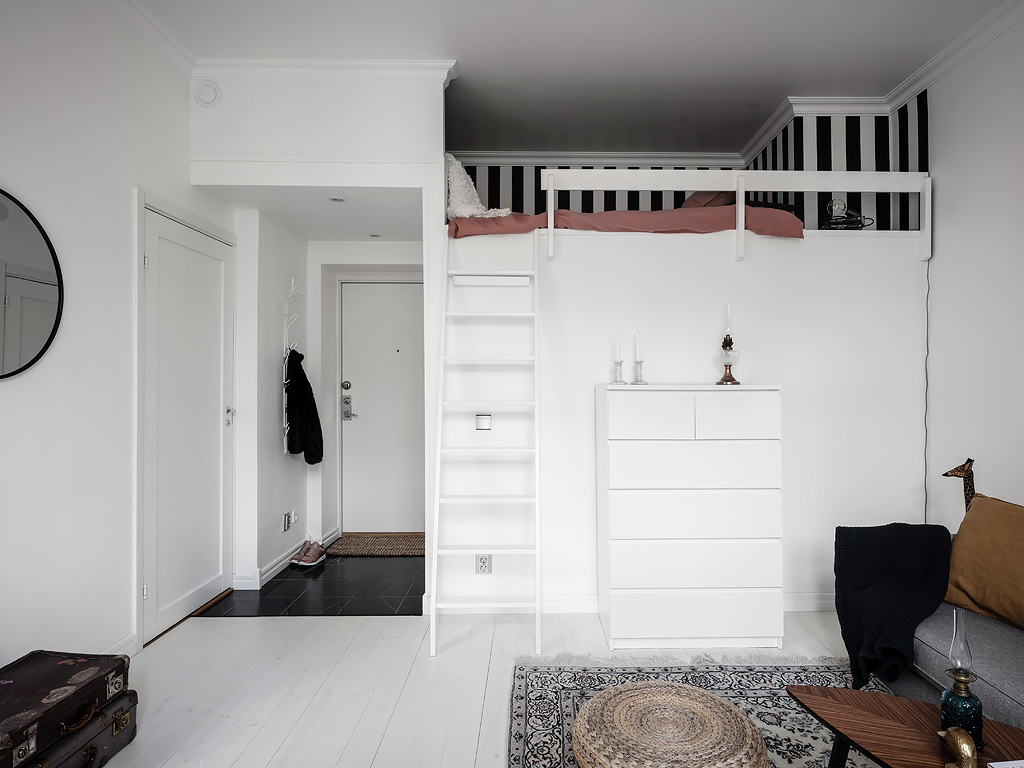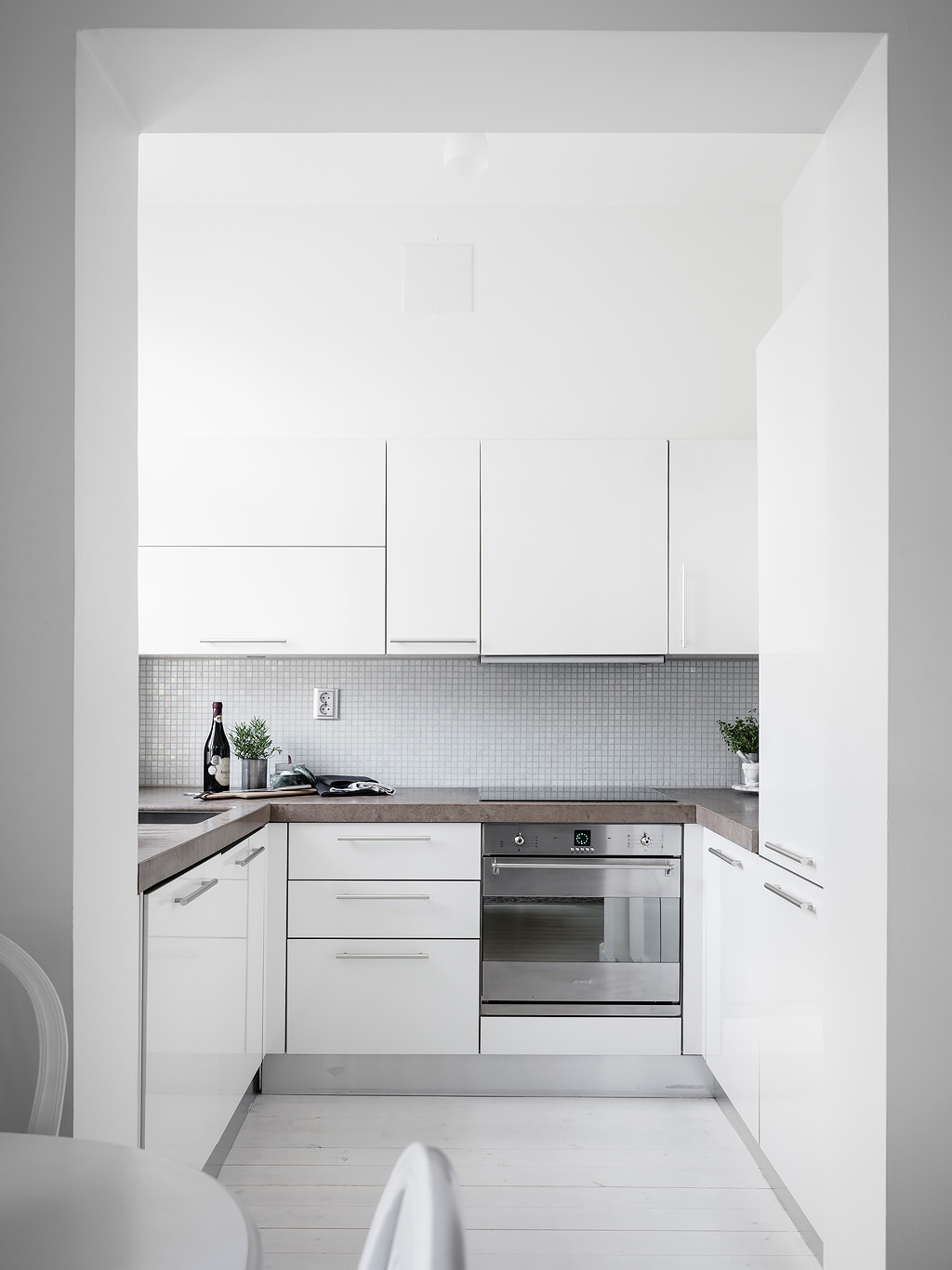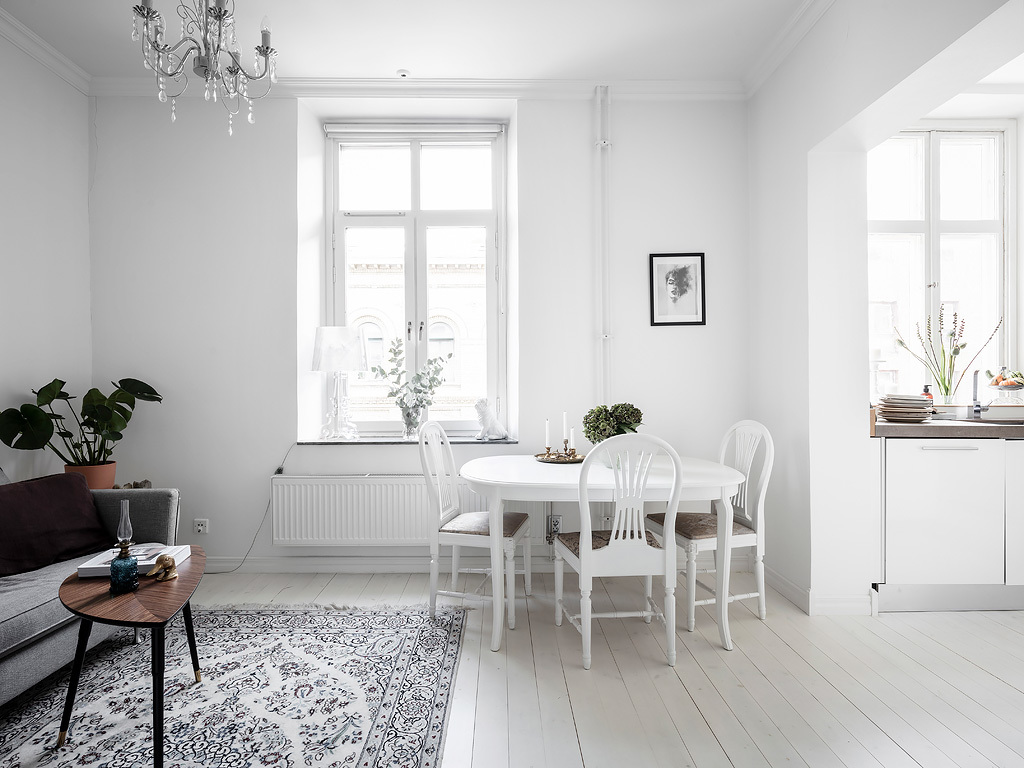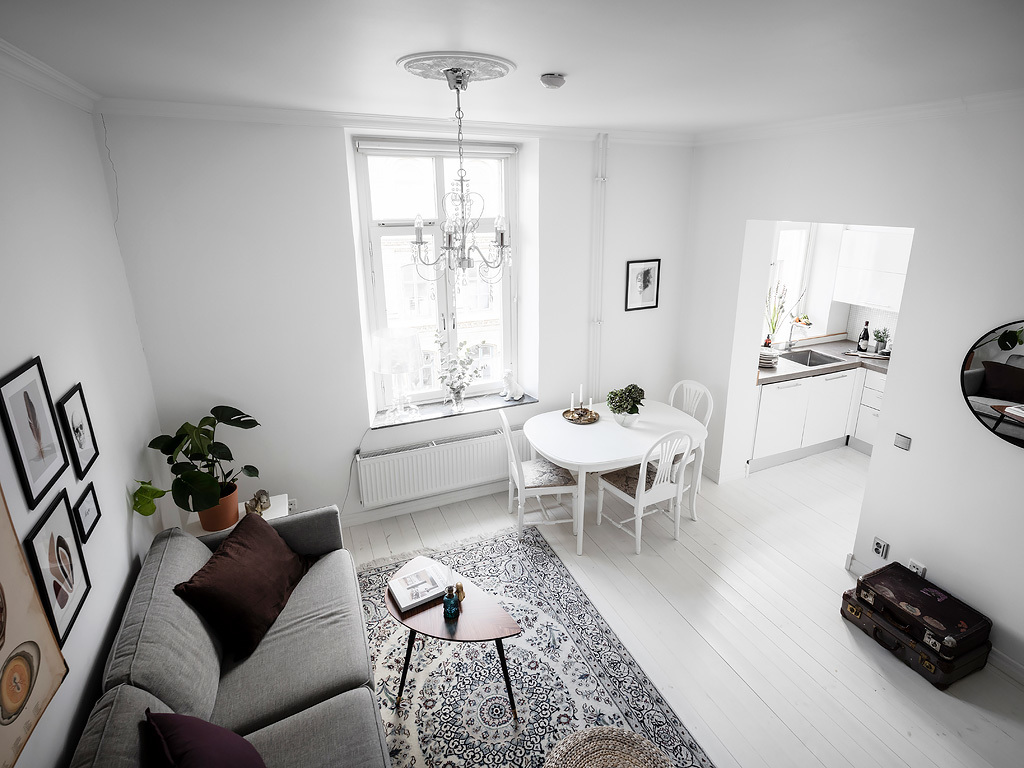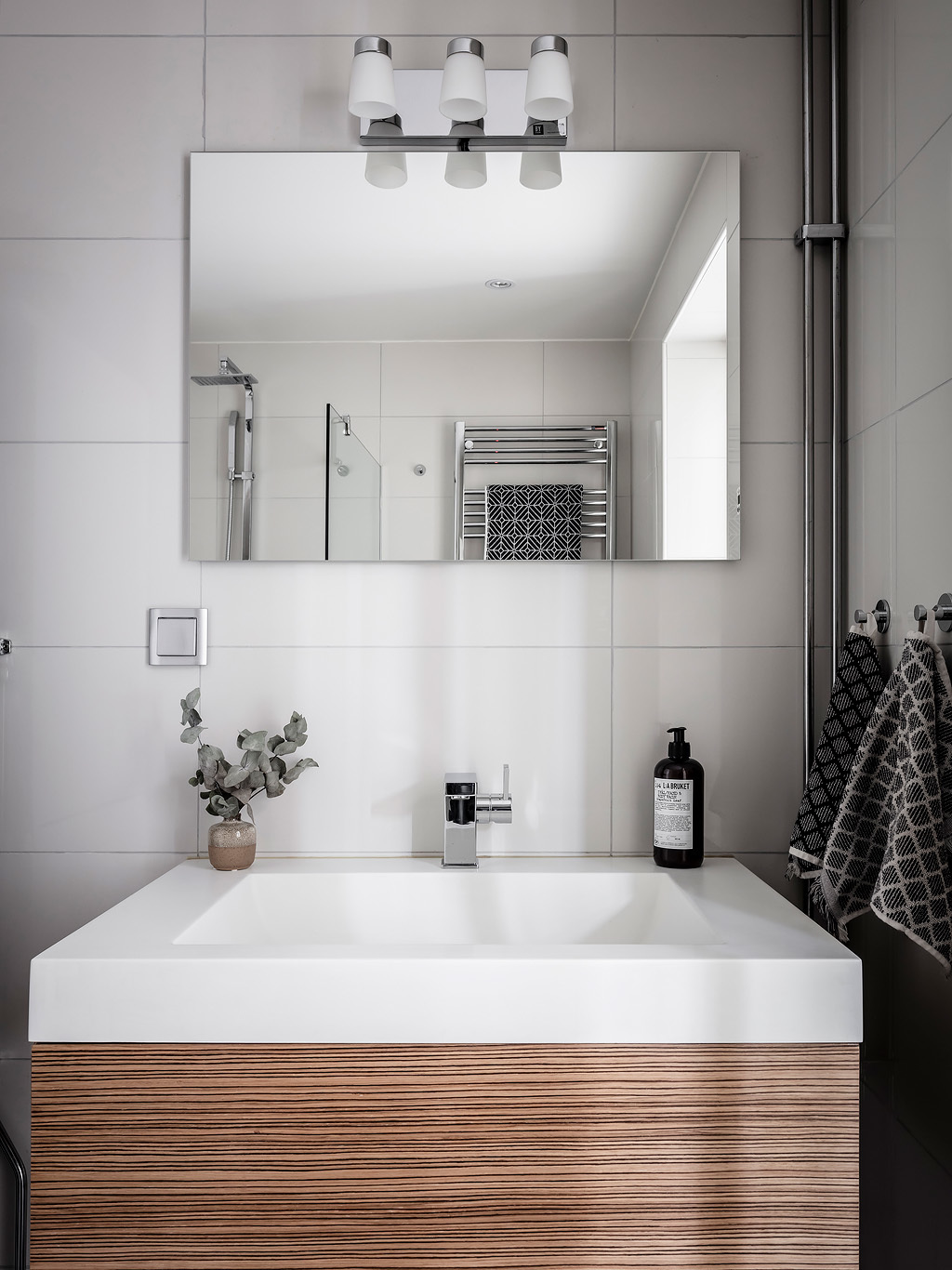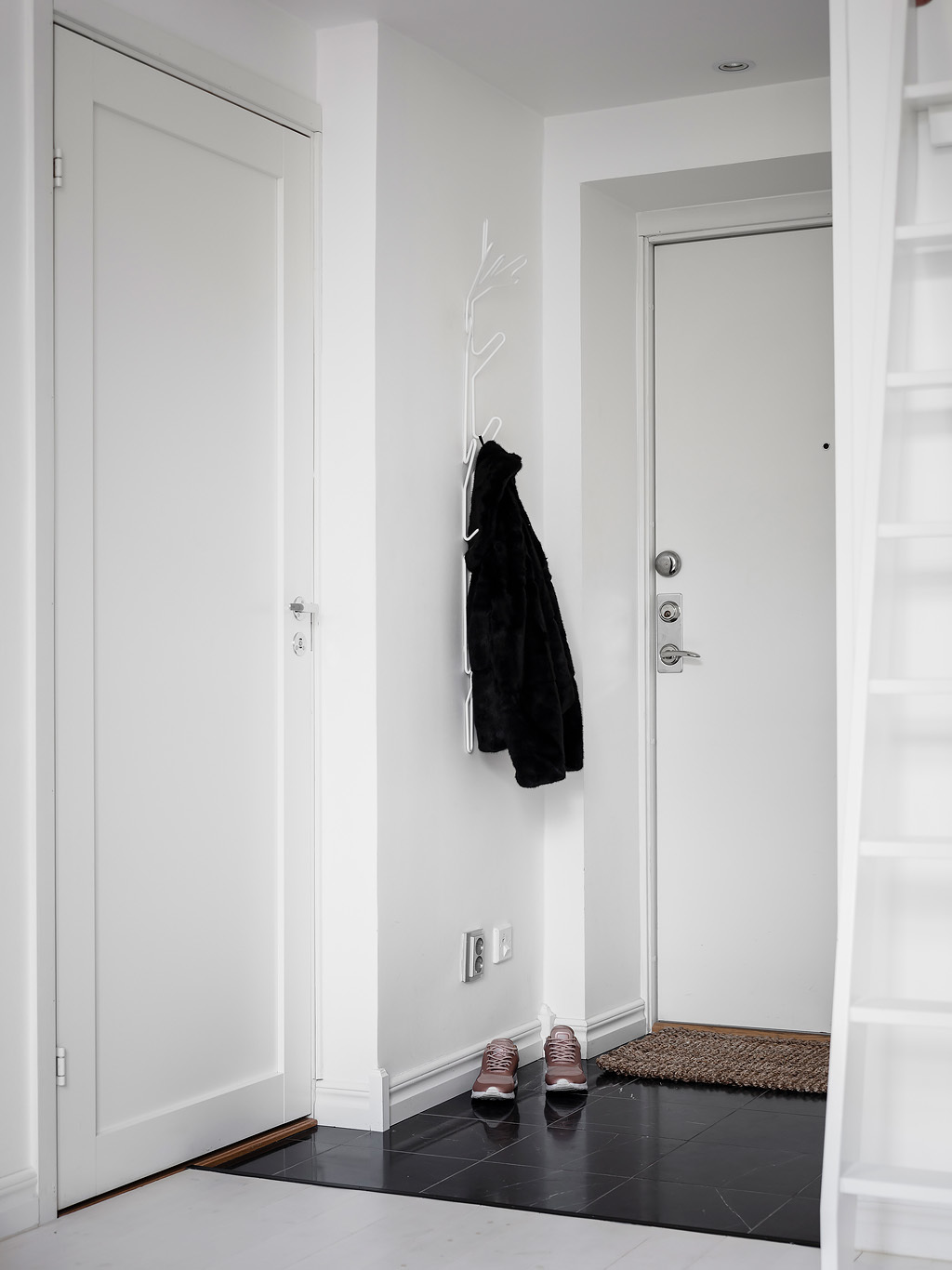 all images courtesy of Entrance Makleri