Helena will soon be eight and is the kind of child that always has own meaning about all. I mean – ALL, no exceptions. I always found it a good feature although it does mean a lot of everyday struggle. She has totally adapted to living here in Poland and loves her school, which is a real blessing. She learns, she dances and she reads, a lot. Recently she went through some tough times, at first with chickenpox and shortly after with a nasty tummy bug, but seems to be ok now. She asked me to make this little post about her "on my new blog" –  so here she is – our Helena.
Helenka skończy niedługo osiem lat. Jest dzieckiem, które na każdy (dosłownie!) temat ma swoje własne (najczęściej szczególne) zdanie. Ogólnie uważam, że to dobra cecha, aczkolwiek na co dzień jest ona powodem wielu wyzwań. Helena bardzo dobrze zaadaptowała się do życia w Polsce, świetnie sobie radzi w szkole, którą uwielbia (dzięki Bogu!), tańczy i czyta. Dużo. Ostatnio przechodziła gorszy okres – najpierw chorowała na ospę, a później przechodziła bardzo ostrą infekcję żołądkowo-jelitową. Kiedy dowiedziała się o "nowym blogu" poprosiła, abym napisała o niej "nowy post" – oto Nasza Helenka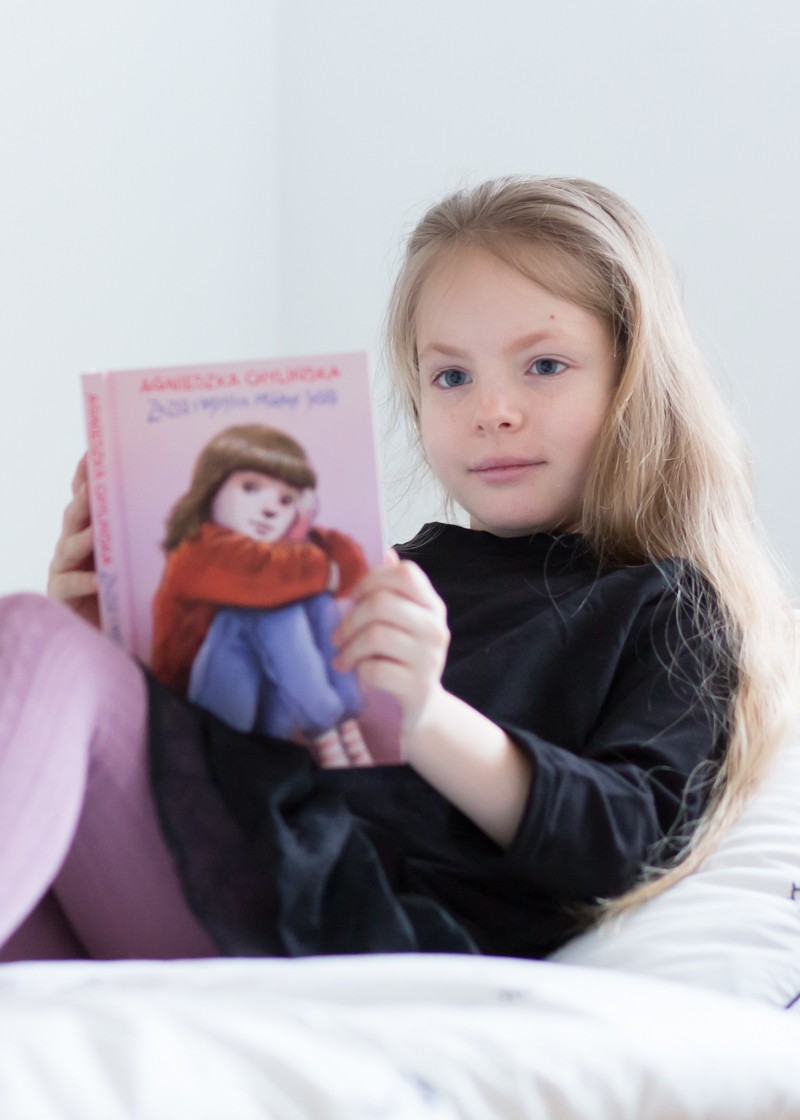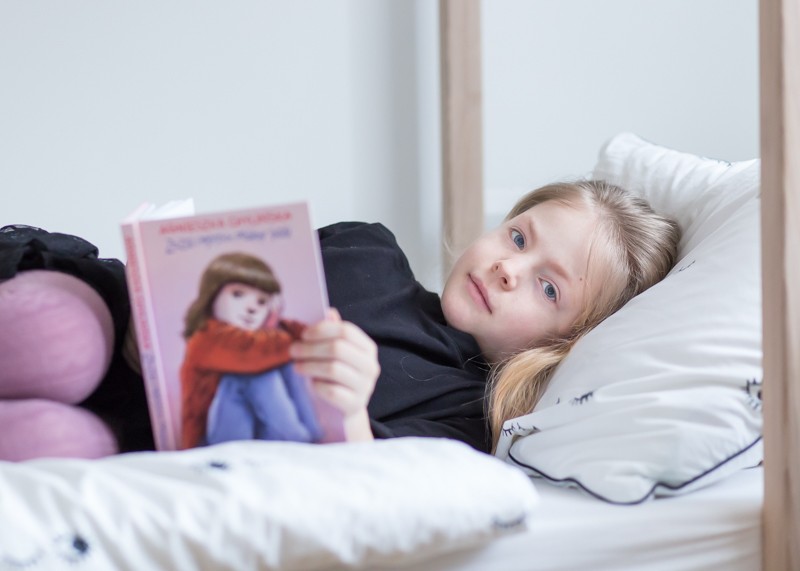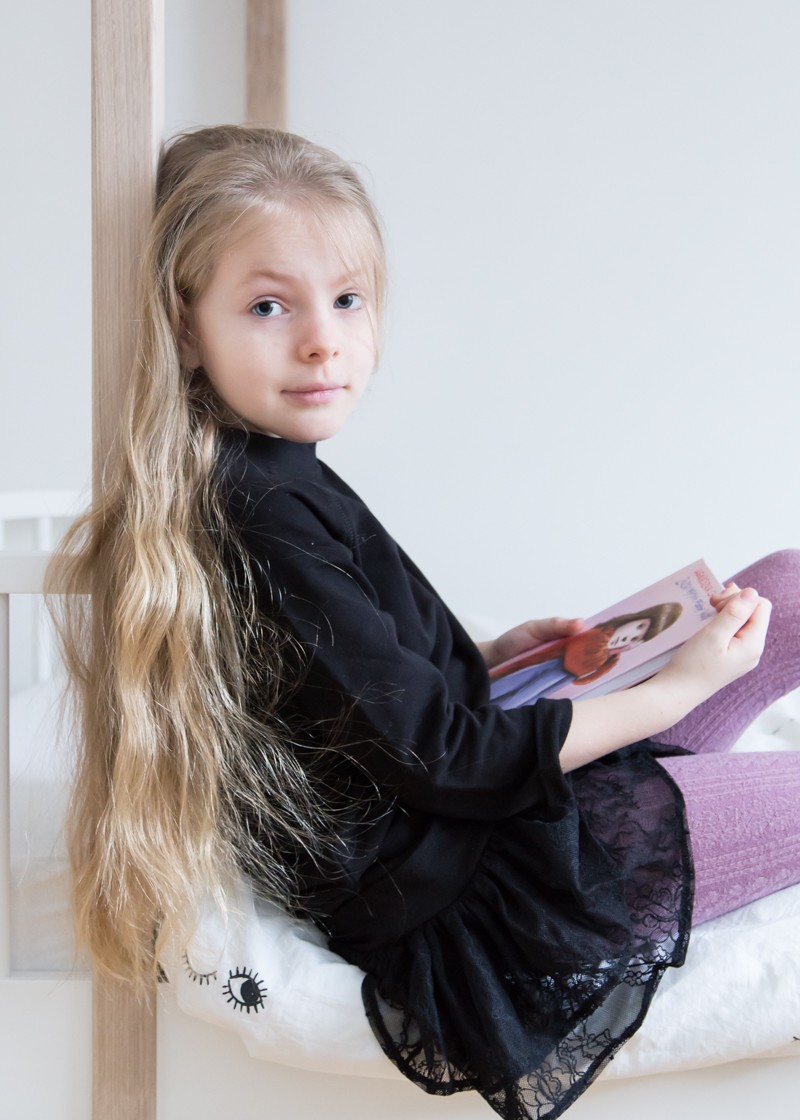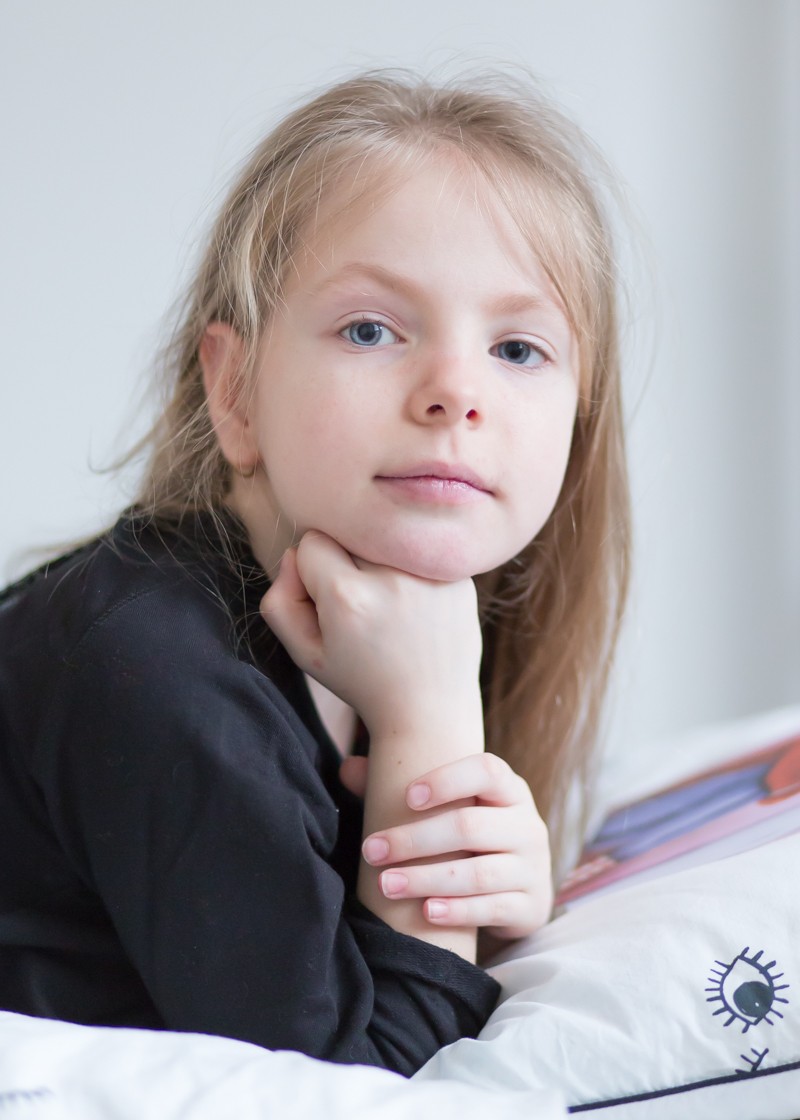 ? Kasia Rutkowiak / My Full House
pościel – Mumla, sukienka – Pepe y Flor
ps. Zapomniałabym! W poście miałam serdecznie pozdrowić Agnieszkę Chylińską.