The past few days have been VERY hot here in Warsaw, and it's not even summer, yet. It is a lot too warm for my liking, but what's much worse, the heat really disturbs all activities. Schools have shortened classes and it's too warm to let children play outside. I am escaping hot apartment and office, working at nearby cafe. And IF I have to go anywhere else, I always take something to drink. Usually it is plain water or infused water (I love water infused with cucumber and/or mint). Sometimes it's ice cold tea or lemonade. For both cold beverages I use the same thermo cups that I would normally fill up with coffee for a longer car drive. My all times favorite to go bottles are those from Eva Solo.
Wczesne (i upalne) lato w mieście
Upał ostatnich dni daje nam się nieźle we znaki. I nawet nie chodzi o to, że osobiście nie jestem fanką takich temperatur, a o to, że dezorganizują nam one codzienne życie. Dzieci mają krótsze lekcje, a nawet nie mogą wyjść na podwórko. Ja uciekam z mieszkania i z biura, aby popracować w klimatyzowanych kawiarniach. A JEŚLI już muszę gdzieś pójść lub pojechać, zawsze i wszędzie mam ze sobą coś do picia. Najczęściej jest to woda (uwielbiam taką z ogórkiem i/lub mięta), czasem zimna herbata lub lemoniada. Do dwóch ostatnich używam małych kubków z funkcją termosu. Takich samych, które napełniam kawą w dłuższe trasy samochodowe lub zimowe wycieczki w plenerze. W naszym domu najczęściej korzystamy z butelek i termosów serii To Go od Eva Solo.
Speaking of water. Ever since I moved to Denmark, tap water has been my only drink in everyday life. We don't drink sodas and almost never have juices, unless they're freshly pressed. Right after moving to Warsaw, we did buy bottled water for a few months, but stopped as soon as we figured out that our tap water was of a good quality. I hated all those plastic bottles, thrown away every day (a family of 2+4 generates ginormous amounts of plastic when using bottled water!).
Skoro o wodzie mowa. Odkąd wyjechałam do Danii, woda z kranu stała się moim podstawowym napojem. Nie pijamy napojów gazowanych ani kupnych soków. Zaraz po powrocie do Polski, przez parę miesięcy kupowałam wodę w butelkach, ale jak tylko zorientowałam się, że warszawska kranówka jak najbardziej nadaje się do picia, przestaliśmy inwestować w plastik. To była wielka ulga. Rodzina 2 + 4 generuje niewiarygodne ilości plastiku pijąc butelkowaną wodę!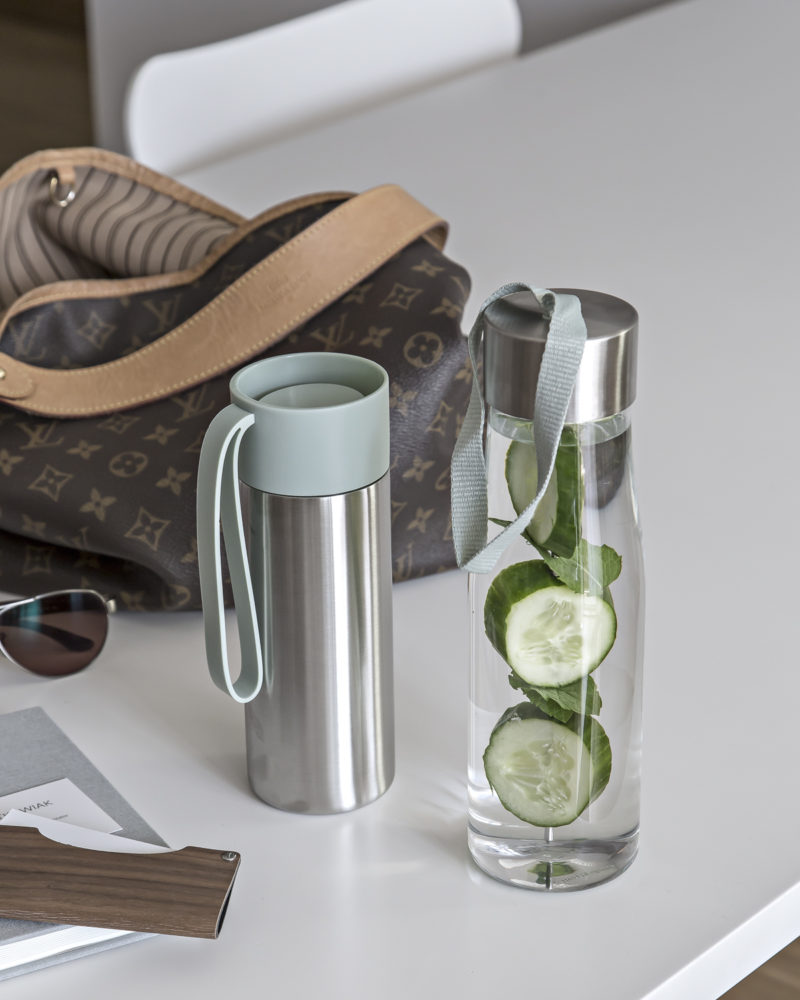 Weather forecasts predicts that the coming week will be almost just as hot, with temperatures around 28-32C. As there is nothing we can do about it, we better accept it. I only wish that I could do something more fun for the kids. Sitting at home and gaming might sound fun for them, but.. Luckily it is summer holidays soon and they will go away from the hot city. Good for them!
Prognoza pogody przewiduje kolejny upalny tydzień. Jako, że nie mam na to wpływu, nie będę się tym zamartwiać, tyle że dzieci mi szkoda. One oczywiście nie mają nic przeciwko siedzeniu w domu i graniu, ale… Na szczęście wakacje za pasem i powyjeżdżają z gorącej stolicy. Dobrze im!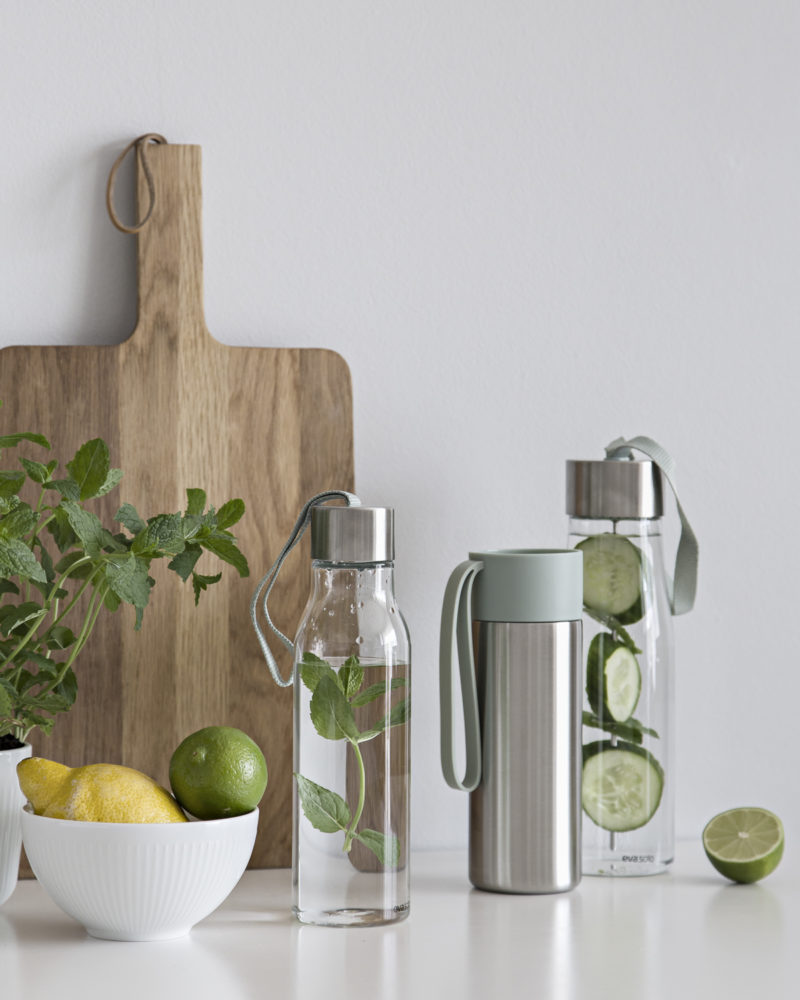 copyright Kasia Rutkowiak | My Full House | any unauthorised use prohibited