How is everyone this Friday afternoon? Ready to start the weekend? I have almost managed to do all the things I wanted this week so I am quite satified. Now, it's time for some afternoon relax and a read. Can you see my match-matchy cucumber water and the magazine cover? That was NOT intended but definatey brought some fresh-green-spring feeling to my afternoon table. Yes, these pictures were taken just a while ago, and I almost cannot believe the light!
Have a lovely Friday afternoon dear all and a great weekend!
Początek weekendu na zielono
Jak się macie w piątkowe popołudnie? Gotowi rozpocząć weekend? Mi w tym tygodniu udało się zrobić prawie wszystko co chciałam więc dość spokojnie wkraczam w kilka wolnych dni. Teraz czas na odpoczynek i lekką lekturę. Zielone dopasowanie ogórkowej wody i okładki idealnie wpisuje się w mój wiosenny nastrój. I to światło! Aż trudno uwierzyć, że to zdjęcia zrobione przed momentem, po południu!
Miłego piątkowego wieczoru i cudnego weekendu dla Was!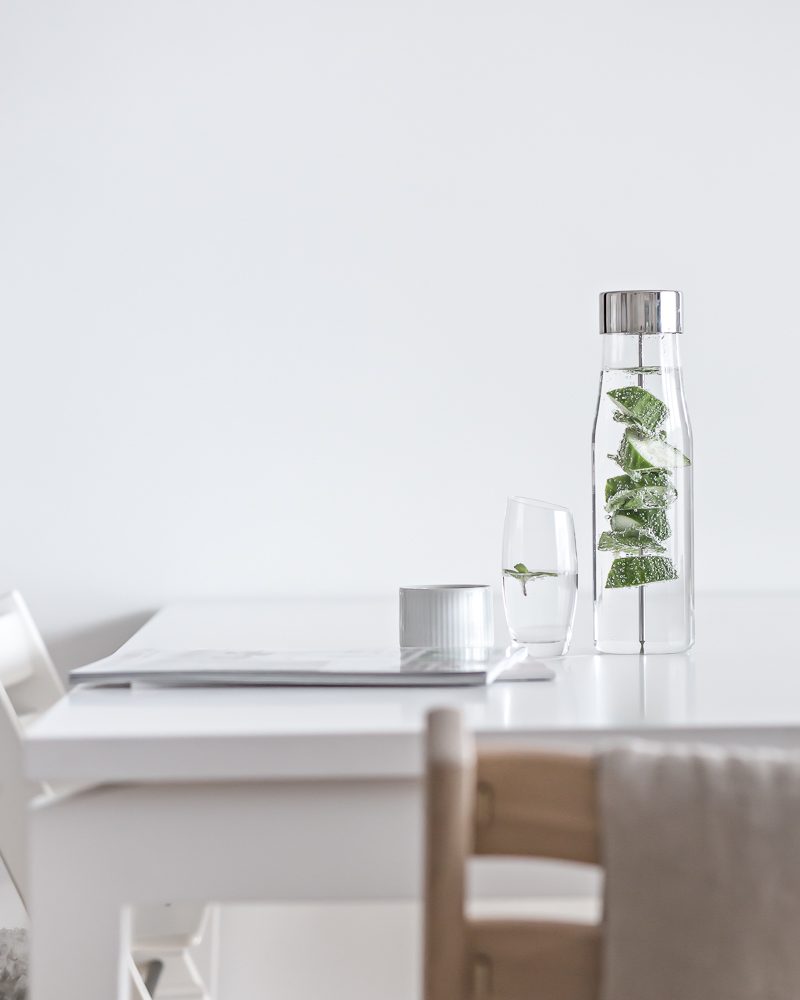 ? Kasia Rutkowiak / My Full House
table/stół – TON, sheepskin/skóra owcza – Milabert, bottle/butelka –  My Flavour Eva Solo, lamp/lampa – PH5 Louis Poulsen (Finnish Design Shop)