Back home, after some busy but wonderful days in Copenhagen. It was cold and I felt like there was not enough time to do all that I wanted to do, but still I am more than satisfied with the trip. After living in Denmark for most of my adult life, I really feel like I have two homes. Visiting the one far away is important for my wellbeing and I do need regular visits to stay happy and motivated. I feel extremely lucky to have a job that allows (or even requires) regular trips to Denmark. And although there are many nice destinations within this little country, Copenhagen surely is my favorite one.
I will show you some of the nice places I visited in the upcoming posts. Right now I am cathing up with the newest trends and enjoying some of the very anticipated publications. And while I do, I sip on the last hot chocolate with marshmallows this season. I will get the next one around late September I guess. Untill then I hope to drink a lot of cold and refreshing smoothies, iced lattes and other spring and summer drinks.
Cheers for a wonderful Monday!
Pożegnanie z gorącą czekoladą
Z powrotem w domu po paru fajnych choć pracowitych dniach w Kopenhadze. Było dość chłodno i nie starczyło mi czasu na wszystko co chciałam zrobić, ale i tak jestem bardzo zadowolona z wyjazdu. Dania była moim domem przez większość mojego dorosłego życia i teraz bardzo potrzebuję ją regularnie odwiedzać. Nawet podczas krótkich wypadów odnajduję równowagę i znajduję motywację. Czuję się wielką szczęściarą mając pracę która pozwala mi na takie wizyty (a czasem wręcz ich wymaga). I choć w Danii jest bardzo wiele fajnych miejsc do odwiedzenia, Kopenhaga to moja ulubiona "miejscówka" w tym niewielkim kraju.
W nadchodzących postach pokażę Wam kilka kolejnych ciekawych miejsc w Kopenhadze. Teraz zabieram się za lekturę kilku bardzo oczekiwanych publikacji (kolejny fajny element mojej pracy). Przeglądając przywiezioną prasę kolorową popijam ostatnią w tym sezonie gorącą czekoladę. Na następną przyjdzie czas z końcem września, jak sądzę. Do tego czasu królować będą koktajle, mrożona kawa i inne letnie napoje.
Za udany poniedziałek!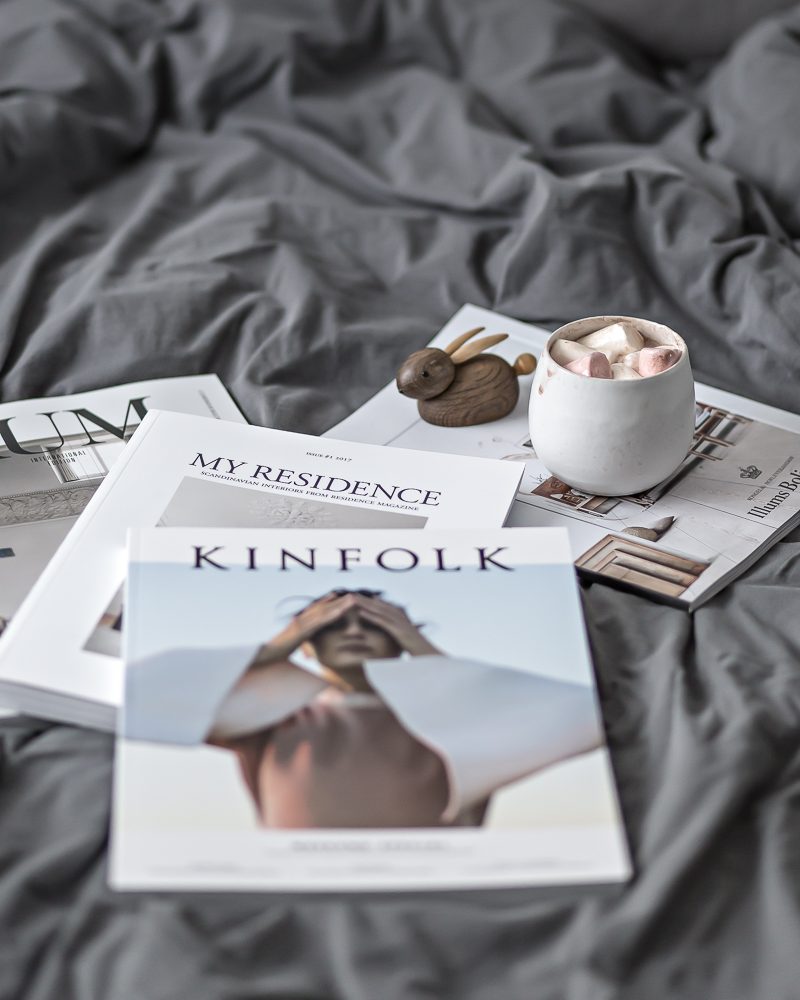 ? Kasia Rutkowiak / My Full House