The internet is filled with Advent Calendar ideas these days. We also have some Advent calendars here at home – the boys ones and the girly ones, some store bought (LEGO calendar for boys is a must, I cannot help it) and homemade too. However today it will be all about my very own, personal calendar that my dear husband ordered the very day it was released – the Lakrids Calendar with 24 windows of sweet surprises.
To be totally honest – I am NOT a big fan of liquorice but Lakrids by Johan Bulow is the exception. I remember the time when Johan just started, back on my (or shal I say – our) beloved Bornholm and how all Bornholmers crossed fingers for his extraordinary business. And here we are, some years later, when my husband orders this beautiful black box filled with the best liquorice in the world, with roots on my dearest island. Thank you, Baby!
Let's have a wonderful December, dear all!
Dziękuję Kochanie! Mój kalendarz adwentowy 2016
Internet wypełniają obecnie zdjęcia pomysłów na kalendarze adwentowe. U nas w domu jest ich kilka. Są chłopięce i dziewczęce, kupne (bez kalendarza LEGO chłopcy nie wyobrażają sobie Adwentu) i te domowe, zbierane i pakowane w ukryciu. Dziś jednak będzie o moim własnym, osobistym, bardzo szczególnym kalendarzu Lakrids. To kalendarz wypełniony słodkimi niespodziankami na bazie lukrecji, który zamówił dla mnie mój mąż w dniu premiery kilka tygodni temu. Przyznam Wam się od razu, ze ja nie lubię lukrecji, z wyjątkiem właśnie tej od Lakrids by Johan Bulow. Pamiętam doskonale jak młody Johan zaczynał produkcję lukrecjowych cukierków na moim ukochanym Bornholmie i mieszkańcy trzymali kciuki za powodzenie jego biznesu. Dziś, zaledwie kilka lat później, otwieram piękny kalendarz adwentowy wypełniony najlepszą lukrecją na świecie, który dostałam w prezencie od męża – znającego dobrze i mnie i tę historię. Dziękuję Kochanie!
Pięknego grudnia dla nas wszystkich!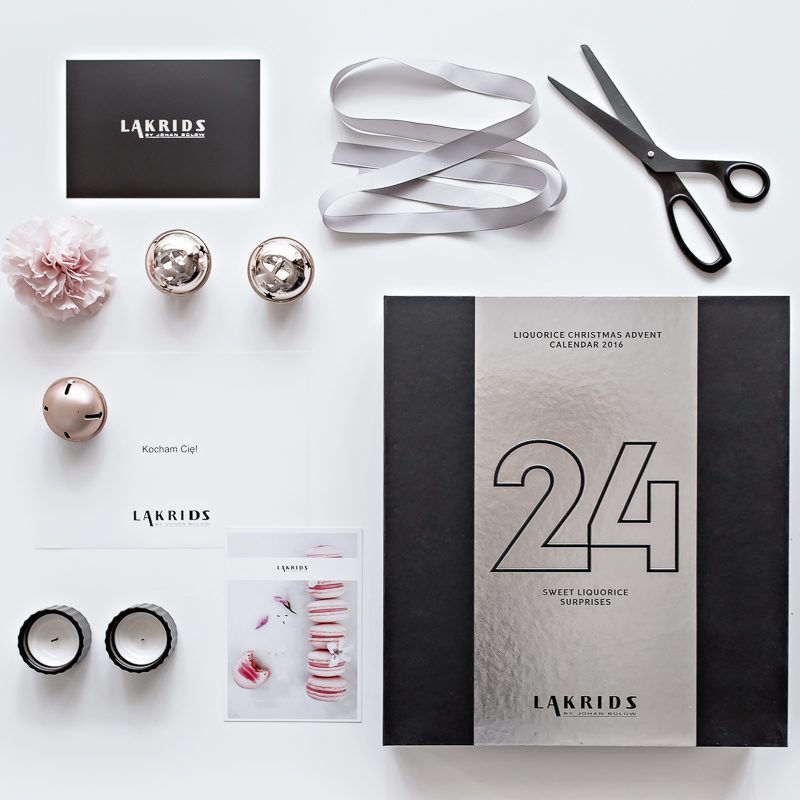 ? Kasia Rutkowiak / My Full House