Yesterday I stopped by a press store to buy the newest issue of "M jak Mieszkanie" magazine. There is a lovely publication about My Full House – a short interview with me and some of the blog images as well. It's a great pleasure to see my work acknowledged one more time and it puts a big smile on my face. I am very grateful for the invitation and happy to spread my love for Scandinavian design and lifestyle. It is also another proof that hard work pays off.
Kolejna miła publikacja
Wczoraj wpadłam do sklepu z prasą, aby zakupić najnowszy, sierpniowy numer magazynu "M jak Mieszkanie". Znaleźć w nim można wzmiankę o blogu, krótką rozmowę ze mną oraz parę zdjęć. To bardzo fajne uczucie być znów docenioną! To także dowód na to, że praca i determinacja przynosi owoce. Bardzo dziękuję Redakcji za zaproszenie i Małgosi za przemiłą rozmowę! Cieszę się, że mogę zarażać moją miłością do skandynawskiego wzornictwa i stylu życia coraz więcej ludzi. A tak z zupełnie innej beczki – chyba czas na zmianę zdjęcia portretowego. Szewc bez butów chodzi…
Po "M jak Mieszkanie" zapraszam Was do kiosków i życzę miłego dnia!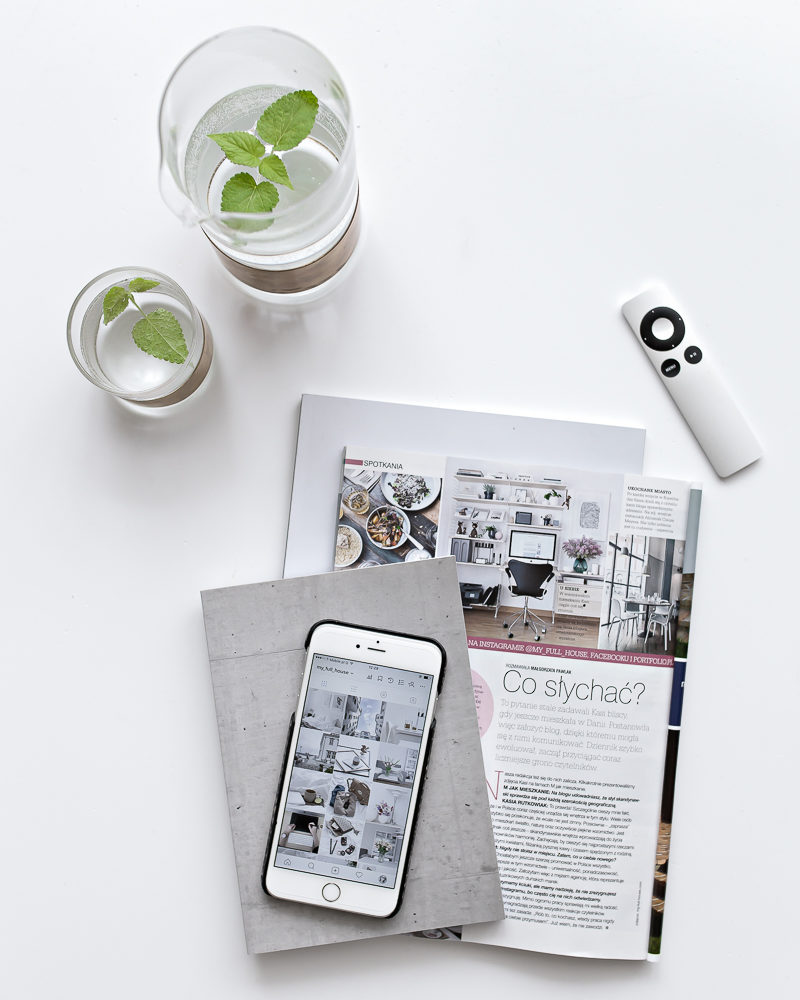 © Kasia Rutkowiak / My Full House