Weather forecasts promise hot summer from tomorrow on, meanwhile I enjoy the cool and "the cold", inside the apartment. No matter the weather, there is always place and time for a book. I get often asked about good Scandinavian books with nice pictures and inspiration. One of them is a beautiful album "Scandinavia Dreaming" from Gestalten. I wrote about it in this post. Some other books I like are Kinfolk's "Home" and "Table", which you probably know. Written in that special Kinfolk's slow life style, both offer a great amount of inspiration for all of the "hygge" worshipers around the world.
If you are more into design, you should definately check a very handy and filled with plenty of design information "New Nordic Design" by Dorothea Gundtoft. I love the way it is written. I find it very useful for every Scandinavian design lover and I often browse it when I have a moment, always learning something new.
One of my latest and best book buys would definately be Hilary Robertson's "Monochrome Home" with stunning photography by Pia Ulin. It beautifully shows how you can arrange an elegant interior using the monochrome palette. No matter if you are into darker interiors with a hint of mystery or light and airy spaces with an elegant greish touch, you will absolutely love it!
Moje skandynawskie lektury (nie tylko na lato)
Prognozy pogody zapowiadają ocieplenie. Zobaczymy ile w tym prawdy. Póki co cieszę się chłodem mieszkania i w wolnych chwilach oddaję lekturze. Na książkę zawsze jest czas i pogoda nie ma tu nic do rzeczy. Często jestem pytana o dobre skandynawskie książki, z ciekawymi zdjęciami i dużą dawką inspiracji. Jedną z nich z pewnością jest album Scandinavia Dreaming wydawnictwa Gestalten. Pisałam o niej w tym poście. Innymi książkami, które bardzo lubię są wydane przez Kinfolk książki "Home" i "Table". Obie napisane w lekkim stylu tego popularnego magazynu, oferują masę inspiracji dla wyznawców filozofii hygge na całym świecie.
Jeżeli interesuje Was skandynawskie wzornictwo, polecam książkę Dorothei Gundtoft – "New Nordic Design". To świetnie napisana skarbnica wiedzy na temat współczesnego skandynawskiego designu, po którą sięgam regularnie w wolnych chwilach i z której zawsze dowiaduję się czegoś nowego.
Natomiast jednym z moich ostatnich książkowych zakupów jest bardzo fajna książka Hilary Robertson "Monochrome Home" z przepięknymi zdjęciami Pii Ulin. Książka ta w cudowny sposób pokazuje jak można zaaranżować wnętrze w monochromatycznej palecie barw. Bez względu na to czy lubicie ciemniejsze, nieco tajemnicze wnętrza, czy też jasne, lekkie domy z delikatnym muśnięciem szarości, znajdziecie tu wszystko czym warto się inspirować!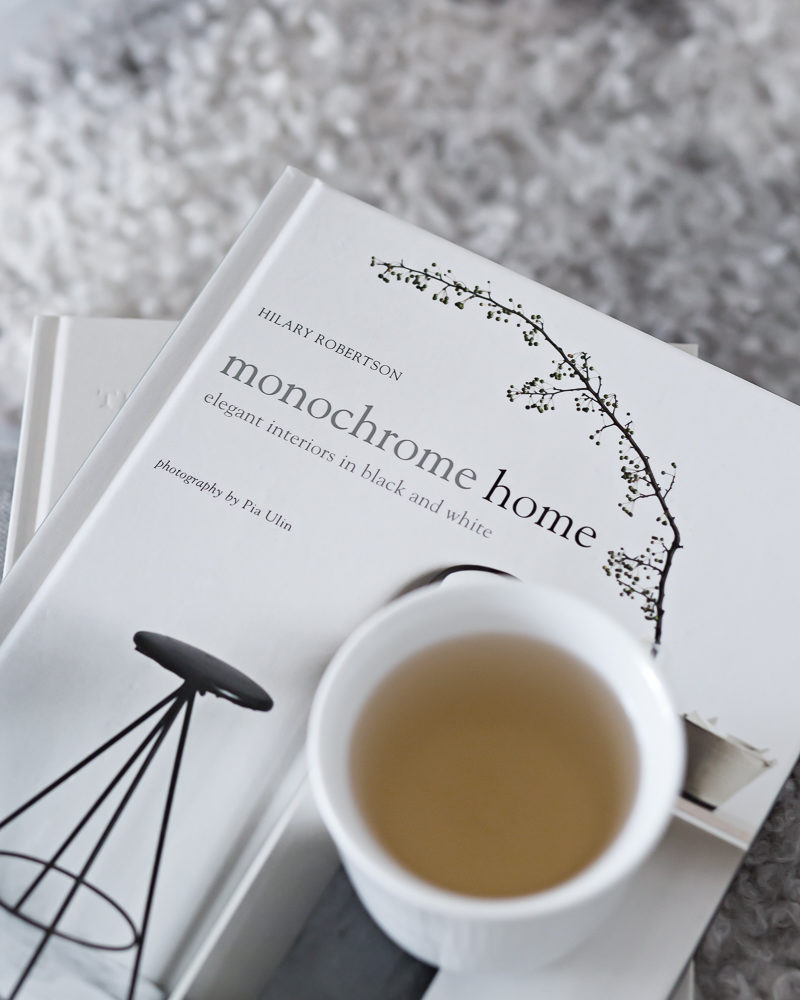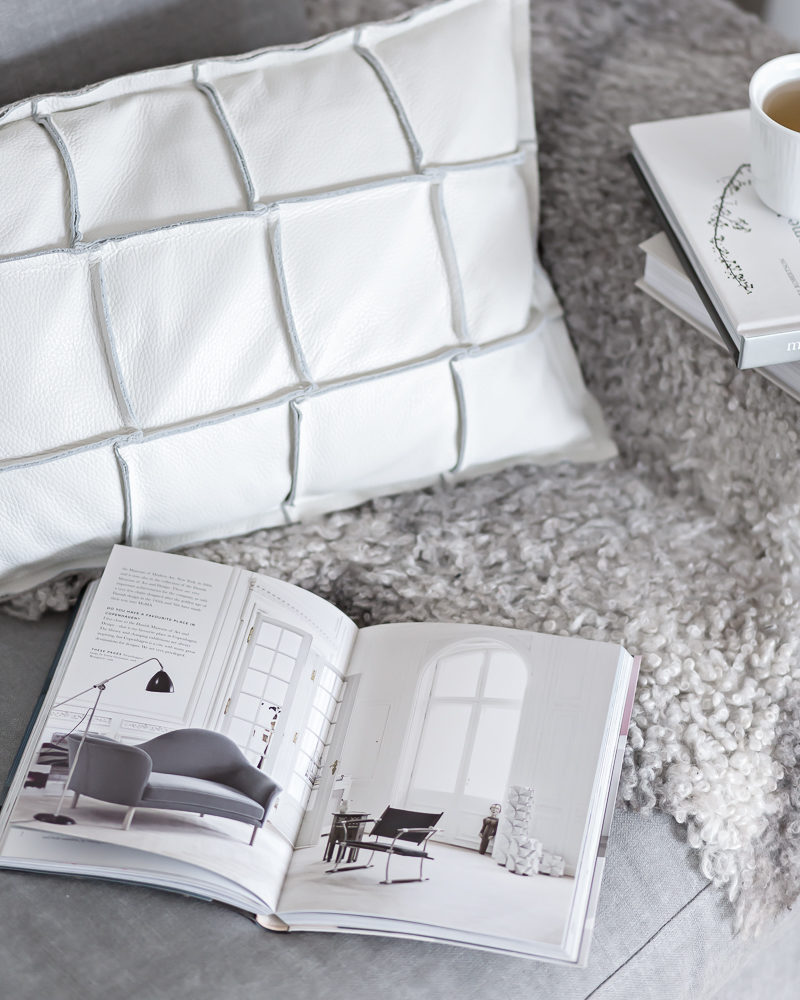 © Kasia Rutkowiak / My Full House