Easter is around the corner and just in case you forgot – it's not only about eggs! Here in Poland we eat a LOT of sweets during Easter and my Mom is my master when it somes to Easter baking. Knowing that it would be impossible to copy her, this year I prepared something different.
This bark is absolutely fantastic. The sweetness of white chocolate mixed with fresh lemon, basil and slightly sour raspberries plus the crunchy factor. Heaven!
Pyszne batony z białej czekolady z cytryną, bazylią i malinami
Święta tuż tuż i gdybyście zapomnieli – Wielkanoc to nie tylko jajka. Moja mama piecze najpyszniejszego na świecie mazurka i wiem, że ciężko byłoby Ją doścignąć. Dlatego właśnie w tym roku poszłam w zupełnie innym kierunku. Te batony to połączenie białej czekolady, której słodycz przełamuje świeża skórka cytrynowa, bazylia (!) i kwaskowatość malin. Do tego chrupiące dodatki. Niebo!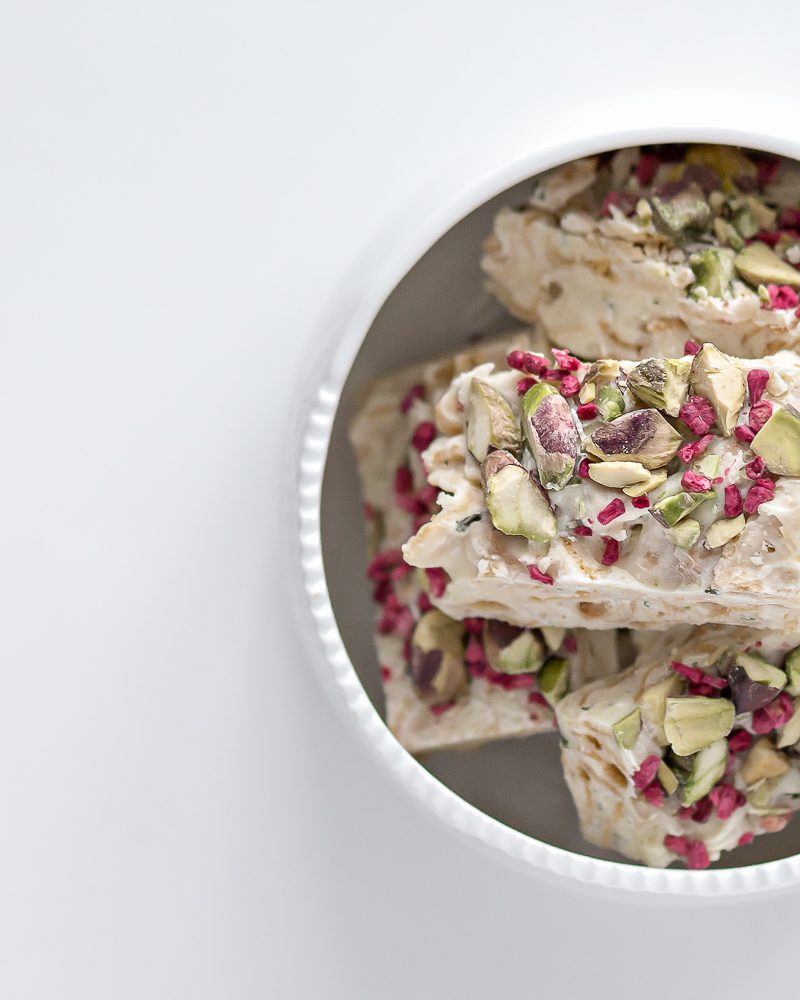 It has nothing to do with Easter actually and the holidays were solely my excuse. I have been planning to try this recipe for some months and finally got a good reason to do that. The original idea comes from the fabulous blog Maja Vase and before you visit sweet Maja I have to warn you – it is so incredibly fantastic that you won't ever want to leave again! Maja is by far my favorite Danish blogger when it comes to sweets and I regurarely drool over her recipes and pictures. Don't worry if you do not understand Danish. Each recipe comes with an English translation and pictures speak for themselves.
Now, back to the bark (which tastes best with some black coffee).
Przepis ten nie ma nic wspólnego z Wielkanocą, a święta były jedynie pretekstem do zrobienia czegoś słodkiego. Ze zrobieniem tych batonów nosiłam się od paru miesięcy. Pomysł pochodzi z fantastycznego bloga Maja Vase , lecz zanim go odwiedzicie muszę Was lojalnie przestrzec – kiedy raz tam wejdziecie – już po Was! Blog Maji to mój ulubiony duński blog ze słodkimi przepisami i jestem od niego uzależniona. Regularnie ślinię się oglądając zdjęcia i czytając przepisy. Jeśłi nie znacie duńskiego, nie martwcie się! Każdy przepis występuje też w angielskim tłumaczeniu, a zdjęcia mówią same za siebie.
Powróćmy jednak do batonów (które smakują najlepiej z czarną kawą).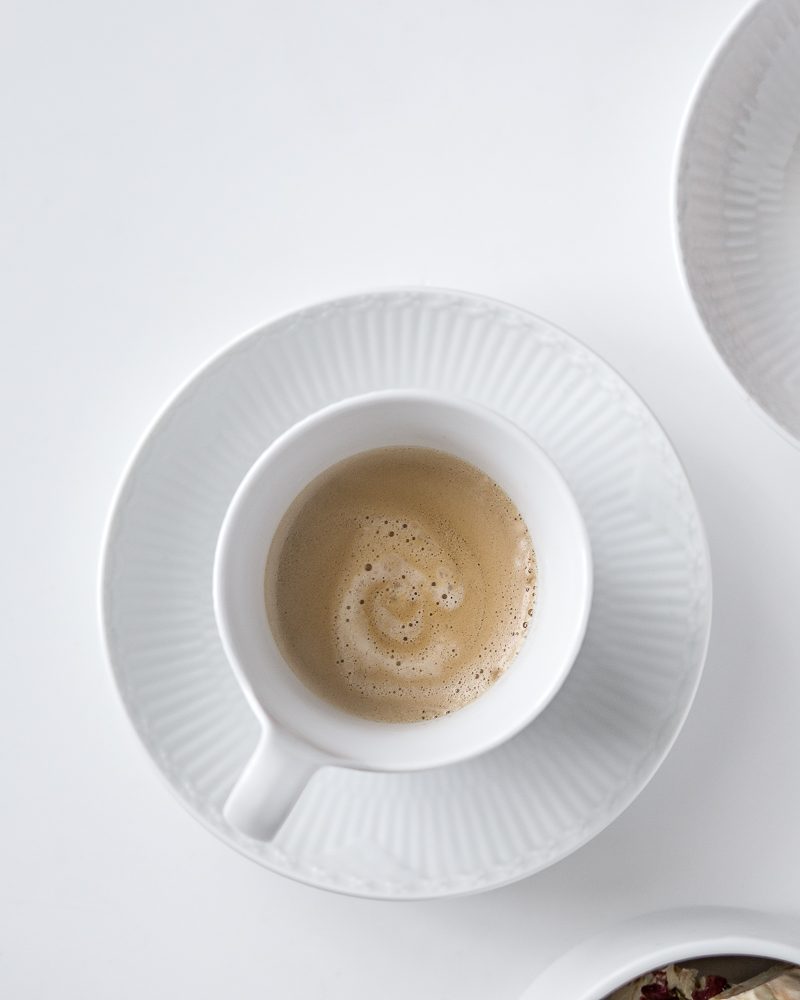 Ingredients (10-12 pieces) / składniki (10-12 szt)*
300 g white chocolate / 300 g białej czekolady
1 cup cornflakes / 1 filiżanka corn flakes
zest from one lemon / drobno otarta skórka z jednej cytryny
a handful pistachio nuts, unsalted, coarsly chopped / garść niesolonych, grubo posiekanych pistacji
8 fresh, finely chopped basil leafs / 8 świeżych, drobno posiekanych listków bazylii
2 tbsp airdried raspberries / 2 łyżki suszonych malin
handful unsalted pistachios for decoration / garść niesolonych pistacji do dekoracji
* this is a slight remake of the original recipe, based on what I had at home but worked super well
* składniki zmodyfikowałam bazując na tym co miałam pod ręką, ale efekt wyszedł świetny
Method:
Melt chocolate in a bowl over simmering water and remove it from heat.
Add corn flakes, chopped pistachios, basil leaves and lemon zest and delicately stir till all the ingredients mix evenly. Spread a piece of parchment paper on a medium tray and form a flat rectangle, ca 20×12 cm of the chocolate mix. Sprinkle with the extra pistachios and dried raspberries. Refridgerate to set. After the chocolate gets firm, cut into pieces and enjoy!
Przygotowanie:
Czekoladę rozpuścić w miseczce w kąpieli wodnej, zdjąć z garnka, dodać płatki kukurydziane, siekane pistacje, listki bazylii i skórkę. Delikatnie wymieszać. Srednią tackę wyłożyć papierem do pieczenia. Uformować z masy płaski prostokąt o wielkości 20×12 cm, wyrównać brzegi, posypać dodatowymi pistacjami i malinami. Schłodzić do stężenia czekolady. Stwardniały smakołyk podziekić na batony. Smacznego!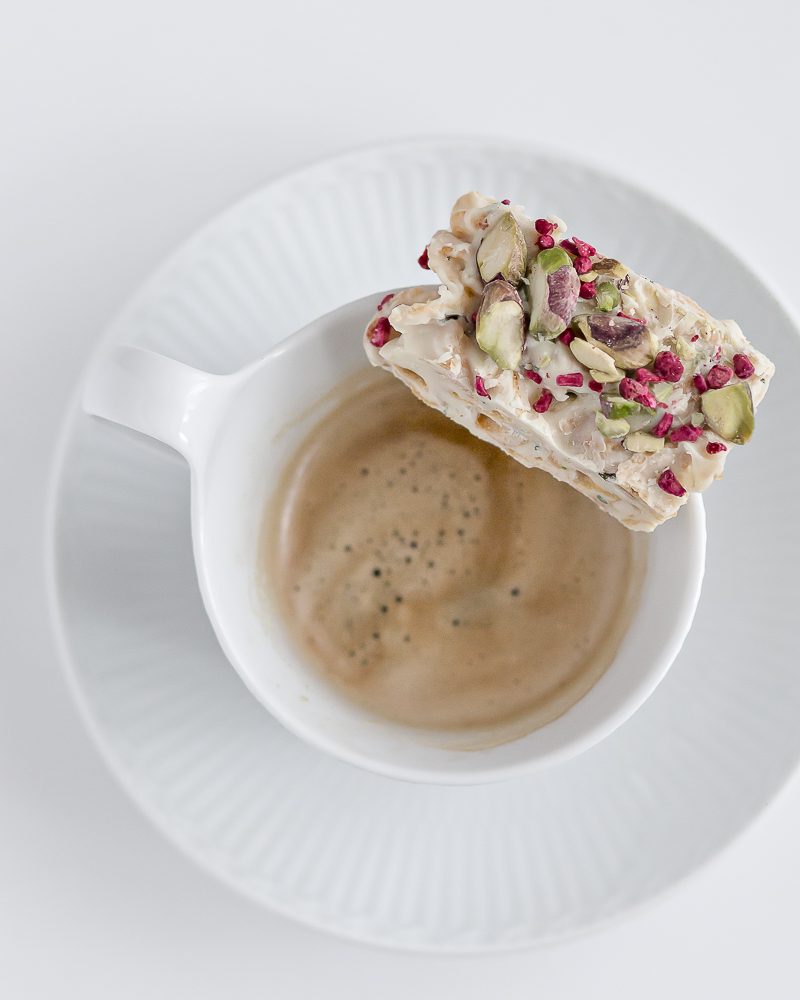 ? Kasia Rutkowiak / My Full House
Porcelain / porcelana – Royal Copenhagen
The original recipe / oryginalny przepis – Maja Vase