I get many emails asking for my Warsaw recommendations regarding dining, sleeping or shopping, as well as other places worth visiting. It's been 4 years since I moved to Poland and started the new chapter of my life. I have grown to love Warsaw and see it as our home. There are many places here which we love to visit on regular basis and yet, we discover new ones all the time. This is why, I decided to create a new series, in which I will share our favorite places to go to when in Warsaw. Hopefully you will find some inspiration for your Warsaw stay.
I am starting with a lovely place to… eat. And these will be many here, I am sure, as it's the most common question I get.
We love eating out and try to do it whenever possible, with or without kids, depending on the occasion. In today's post I want to show you a lovely place to visit when you look for extraordinary food, good wine and lovely atmosphere of a restaurant with a French twist – Brasserie Warszawska.
Nasze sprawdzone adresy w Warszawie
– Brasserie Warszawska
Regularnie otrzymuję wiadomości z pytaniami o to gdzie w Warszawie warto zjeść, gdzie się zatrzymać i dokąd udać się na zakupy. Od powrotu do Polski 4 lata temu, Warszawa stała się naszym domem i myślę, że wszycy ją pokochaliśmy. Lubimy tu wiele miejsc i ciągle odkrywamy nowe. Dlatego, wychodząc naprzeciw Waszym pytaniom, zaczynam cykl, w którym bedę pokazywała nasze sprawdzone miejsca w stolicy. Mam nadzieję, że znajdziecie wśród nich inspiracje dla siebie.
Na początek sprawdzony adres kulinarny. Takich bedzie tu z pewnością najwięcej, ale to też najczęstrze pytanie, jakie dostaję.
Bardzo lubimy jadać "na mieście" i robimy to kiedy tylko nadarza się okazja. Tak rodzinnie, jak i we dwoje, czy z przyjaciółmi. Dziś pokażę Wam miejsce idealne na miłe i niezwykle smaczne spotkanie z delikatnie francuskim twistem – Brasserie Warszawska.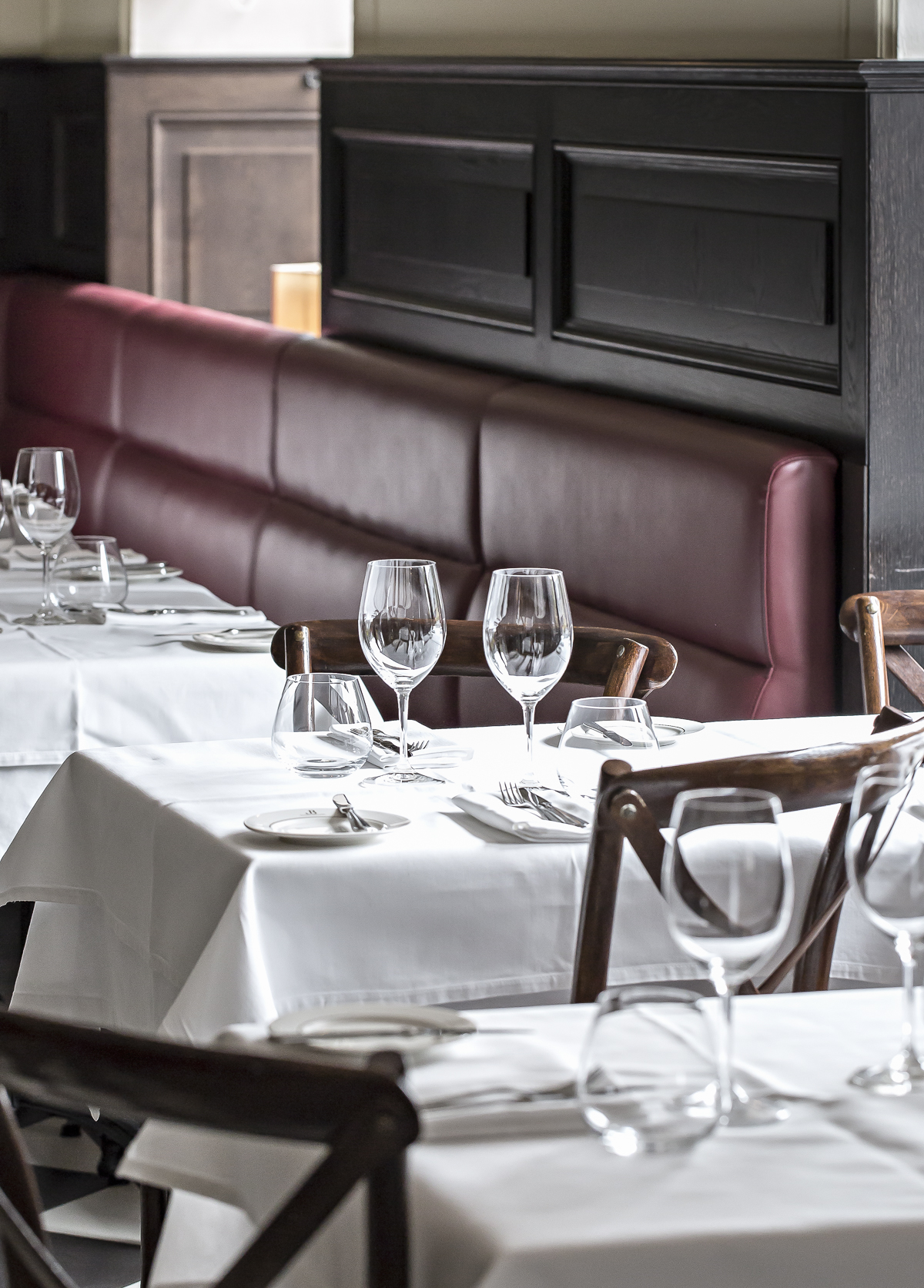 As the owners say, Brasserie Warszawska is inspired by Warsaw tradition and european present time. The menu originates from the combination of simple and elegant taste.
Interiors remind of a French brasserie but many find here also the spirit of old Warsaw restaurants. It is divided in several rooms, including the Private one, for special parties. It is a cosy, a bit eclectic but everything seems to be perfectly where it should be. There's plenty of that "positive energy" inside.
Jak mówią właściciele, "Brasserie Warszawska inspirowana jest warszawską tradycją oraz europejską współczesnością, a menu powstało z połączenia prostoty i elegancji smaku".
Nazwa i wnętrza nawiązują do restauracji francuskich, ale wielu gości doszukuje się tu również klimatu niegdysiejszych warszawskich restauracji w dobrym stylu. Brasserie Warszawska podzielona jest na kilka pomieszczeń, ma także wydzielony Private Room dla gości szukających szczególnej oprawy w intymnej atmosferze. Ogólnie wnętrza są przytulne i ciekawe, nieco eklektyczne, ale spójne. Takie z bardzo fajną, przyjazną energią.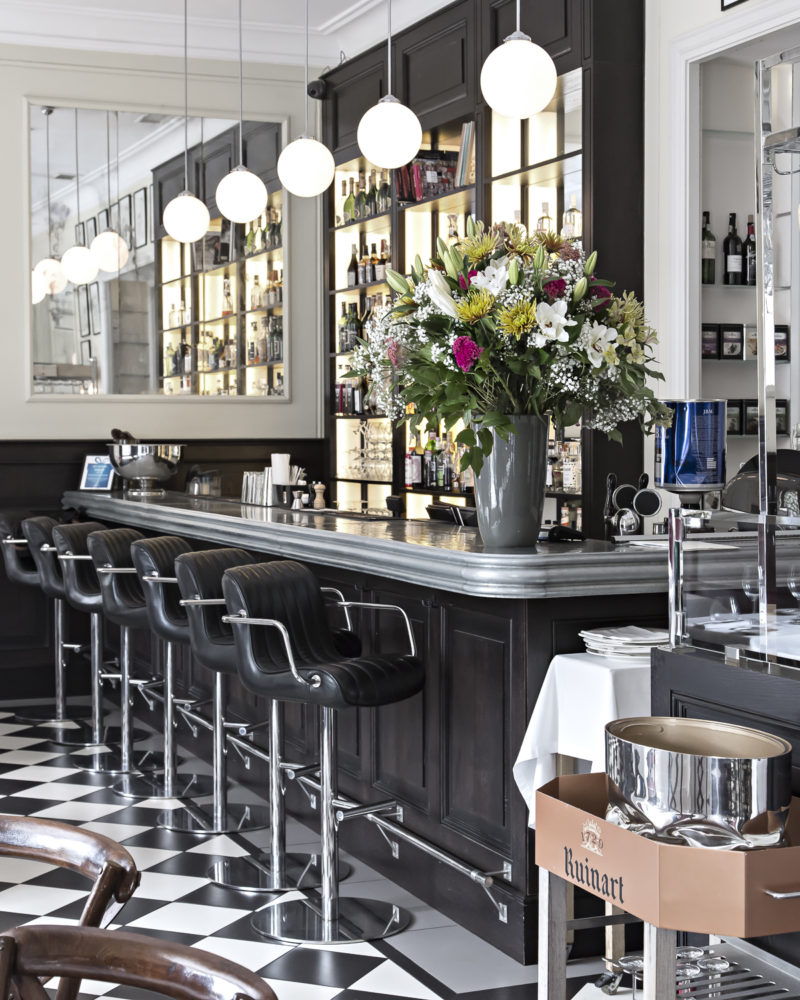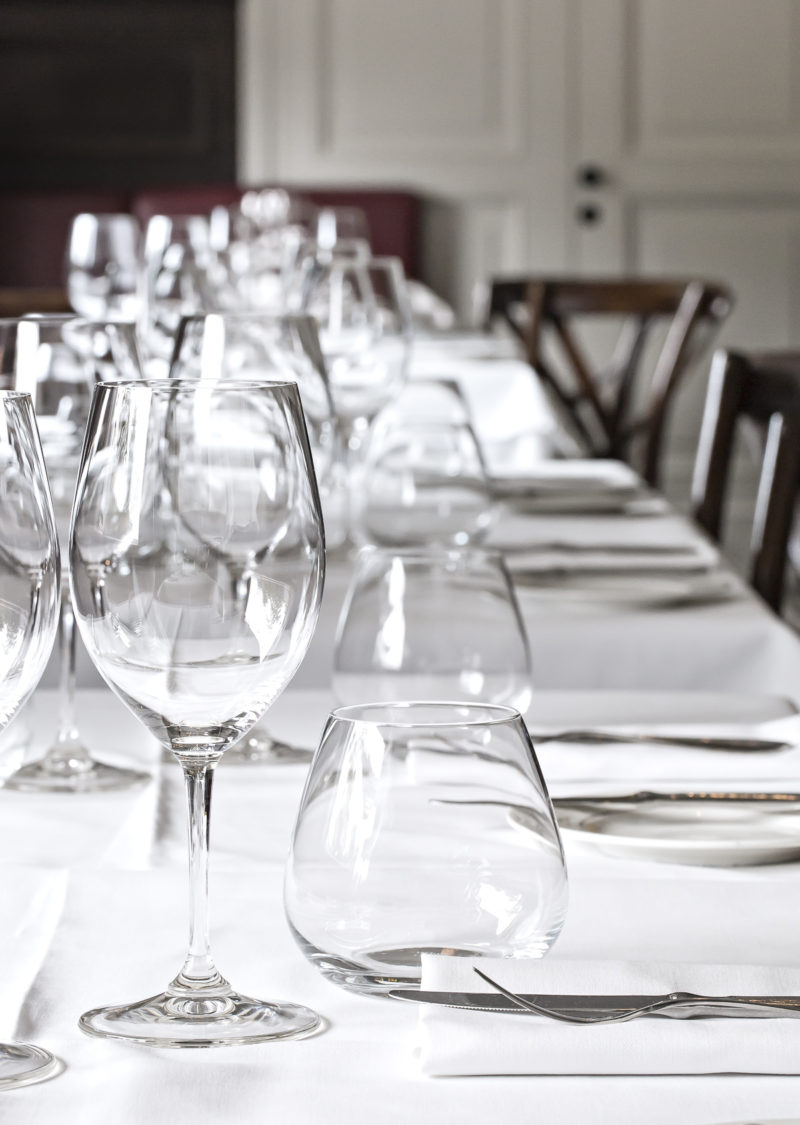 So what about food? There is lunch and evening menu, to begin with. Apart from that, there is always a special lunch of the day, depending on chef's invention. And Head Chef, Mateusz Wichrowski has plenty of it! Entire menu is based on seasonal ingredients, with a some best selling and most loved dishes present all the time. Honestly, I don't think you can go wrong with anything that Brasserie Warszawska has to offer. The starters are great (please try the beef tartare served with quail egg and toasted bread!) and main courses are amazing too. My mom, for example, dreams of the Dover Sole meunière with almonds ever since she tried it here. Buttery, moist and delicate, it is an absolute piece of culinary art – simple, yet full of flavour. Mom says she needs to come back to have sole again. The sole and the apple pie!
Czego spodziewać się w Brasserie? Przede wszystkim tego, że dostaniemy tu tak wspaniały lunch jak i kolację serwowane à la carte. Do tego dochodzi zmienna oferta lunchowa, zależna od pory roku, dostępności produktów sezonowych i pomysłów Chefa, a tych Head Chef Mateusz Wichrowski ma bez liku (i wszystkie w punkt!). Bez względu na Wasze upodobania, w karcie każdy znajdzie coś pysznego. Jeśli lubicie mięso, koniecznie spróbujcie tatara z polędwicy wołowej z przepiórczym jajkiem i grzanką. Miłośnikom ryb polecam Solę Dover meunière z migdałam. Jest przecudownie maślana, delikatna i nie daje się zapomnieć. Moja mama odkąd ją zjadła, mówi, że gdy następnym razem będzie w Warszawie, znów musimy się wybrać do Brasserie Warszawska właśnie na to danie. I na szarlotkę!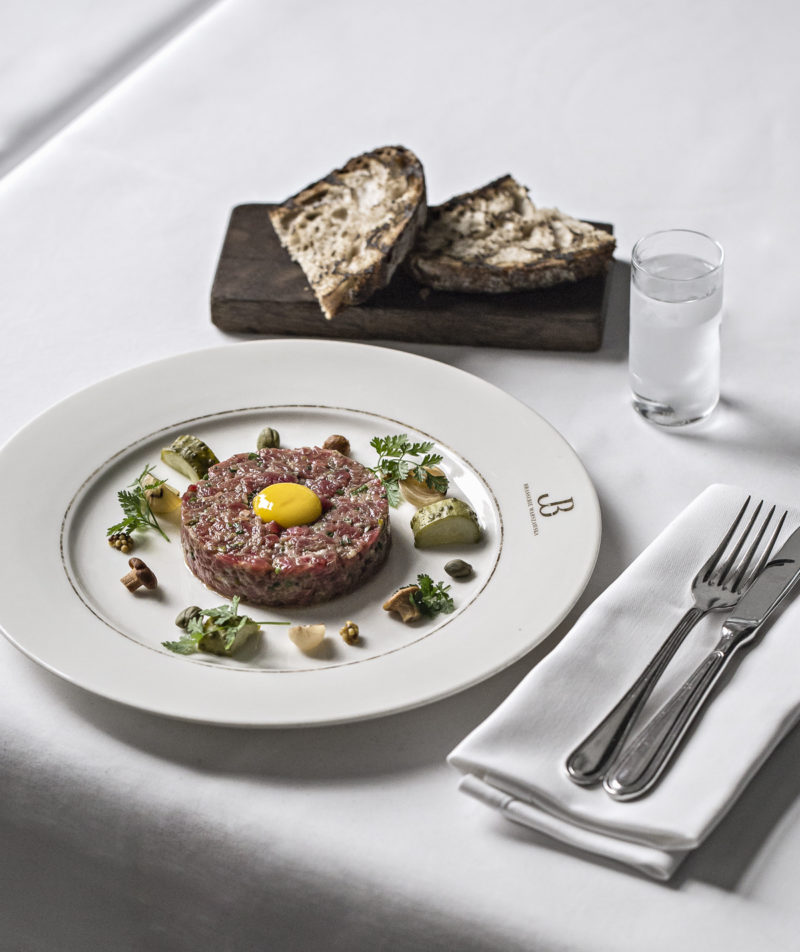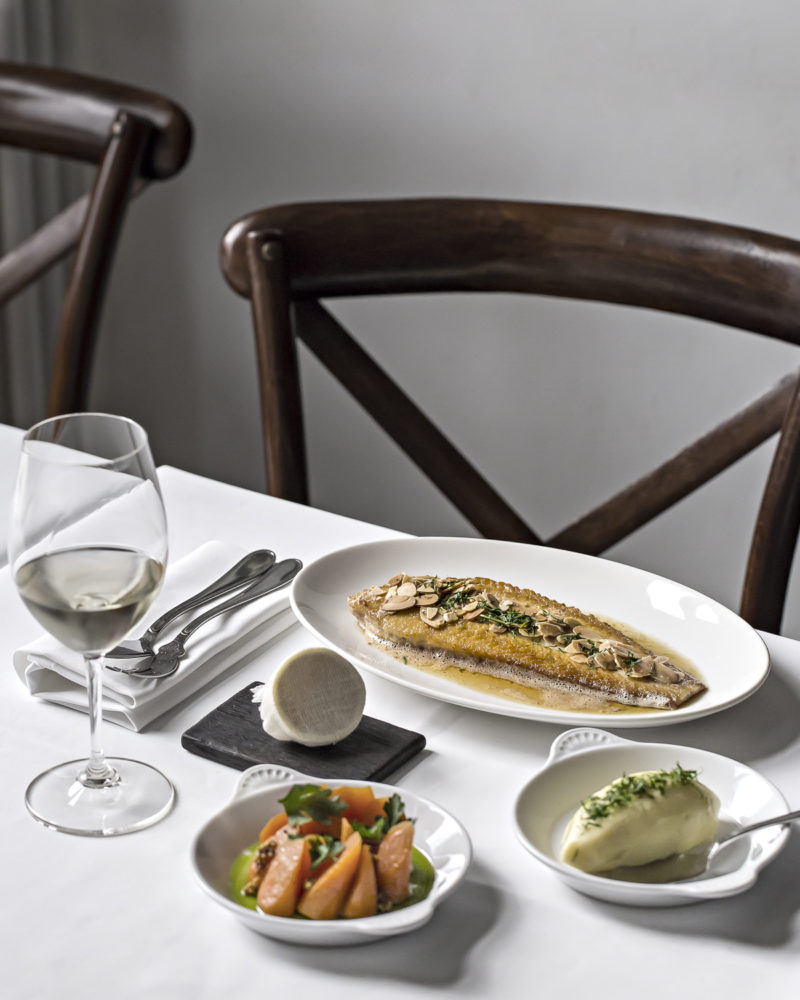 Speaking of apple pie… It's not just an ordinary one. None of the desserts is. Seriously, if I am to sin against my "no sweets" commandment, Brasserie Warszawska is the right place to do it.  Again, the choice of desserts changes, but if your sweet tooth is a demanding one, just ask the waiter for the advice and you will be more than happy!
Skoro o szarlotce mowa… jest niezwykła. Prawdę mówiąc, tu w karcie nie ma zwykłych deserów, żeby nie było, że nie ostrzegałam. Osobiście uważam, że jeśli już mam "grzeszyć", Brasserie Warszawska to idealne miejsce na chwilę słodkiego zapomnienia. Wybór deserów również zmienia się sezonowo, ale wystarczy, że zapytacie o polecenie kelnera i z pewnością będziecie zadowoleni.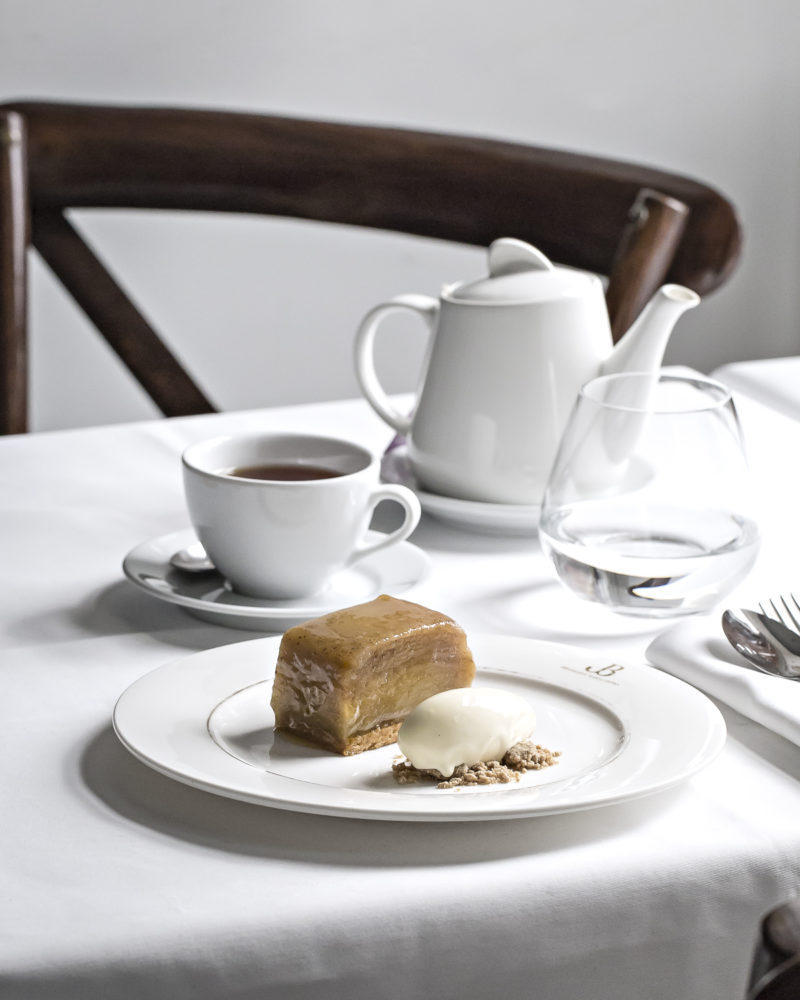 Service at Brasserie Warszawska matches the quality of food (and wine, don't forget the wine! or vodka with your tartare :)). The prices are reasonable for the quality of food and service, hence the Bib Gourmand! And if you plan to visit brasserie witch children, you need to know that you will not find any special "children" dishes in the menu, nor a play corner. However, if you decide to stop by for a family lunch, the most friendly staff will offer something special for the small guests, so the entire family will be satisfied.
Brasserie Warszawska is open for lunch 12-16 and for dinner 17-22 from Monday to Saturday. It is closed on Sundays and you will find it in Warsaw, at ul.Górnośląska 24
Obsługa kelnerska w Brasserie Warszawska prezentuje wysoki poziom i jest zawsze pomocna. Każdy kelner nie tylko doradzi co zjeść, ale również co wypić, a karta win idealnie pasuje do reszty! Ceny? O nich najlepiej świadczy przyznany Bib Gourmand. Dla niewtajemniczonych, jest to specjalne wyróżnienie nadawane przez prestiżowy kulinarny przewodnik Michelin restauracjom, których oferty prezentują świetny stosunek jakości do ceny.
I jeszcze słowo o wizycie rodzinnej. Brasserie Warszawska to nie jest restauracja rodzinna, o czym swiadczy brak menu dla najmłodszych czy kącika zabaw. Jeśli jednak zdecydujecie się tu zajrzeć całą rodziną, obsługa zadba o to, aby przygotować dzieciom coś specjalnego.
Brasserie Warszawska otwarta jest od poniedziałku do soboty, w godzinach 12-16 (lunch) oraz 17-22 (kolacja) . W niedzielę jest nieczynna. Znajdziecie ją w Warszawie, przy ul.Górnośląskiej 24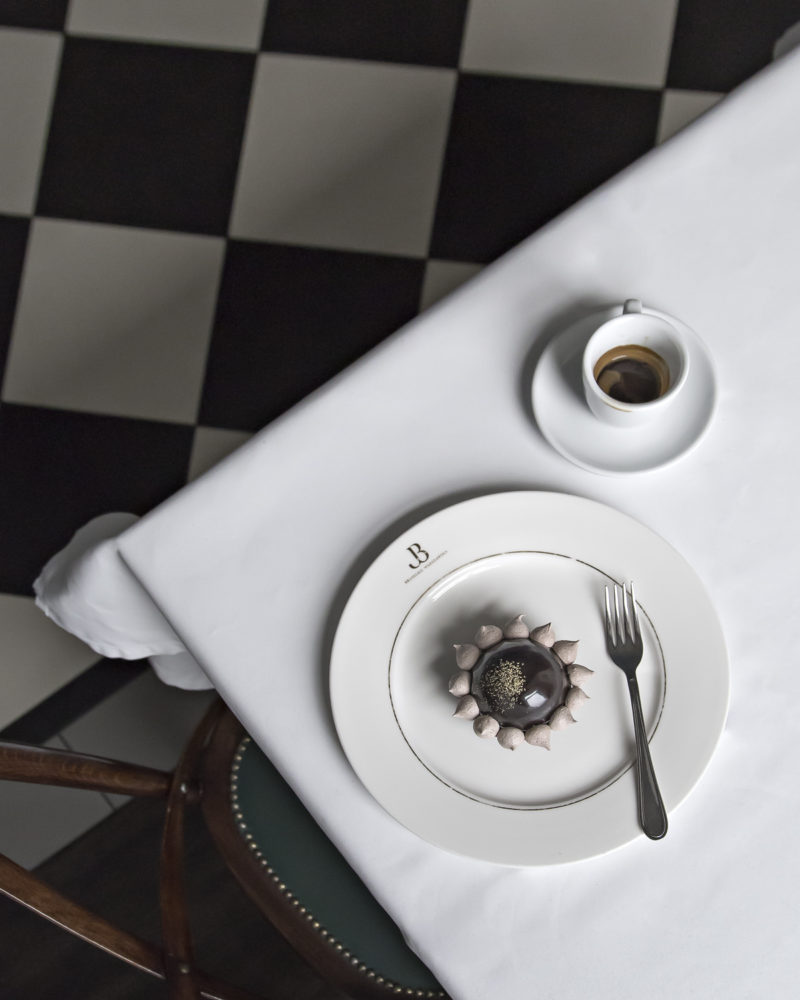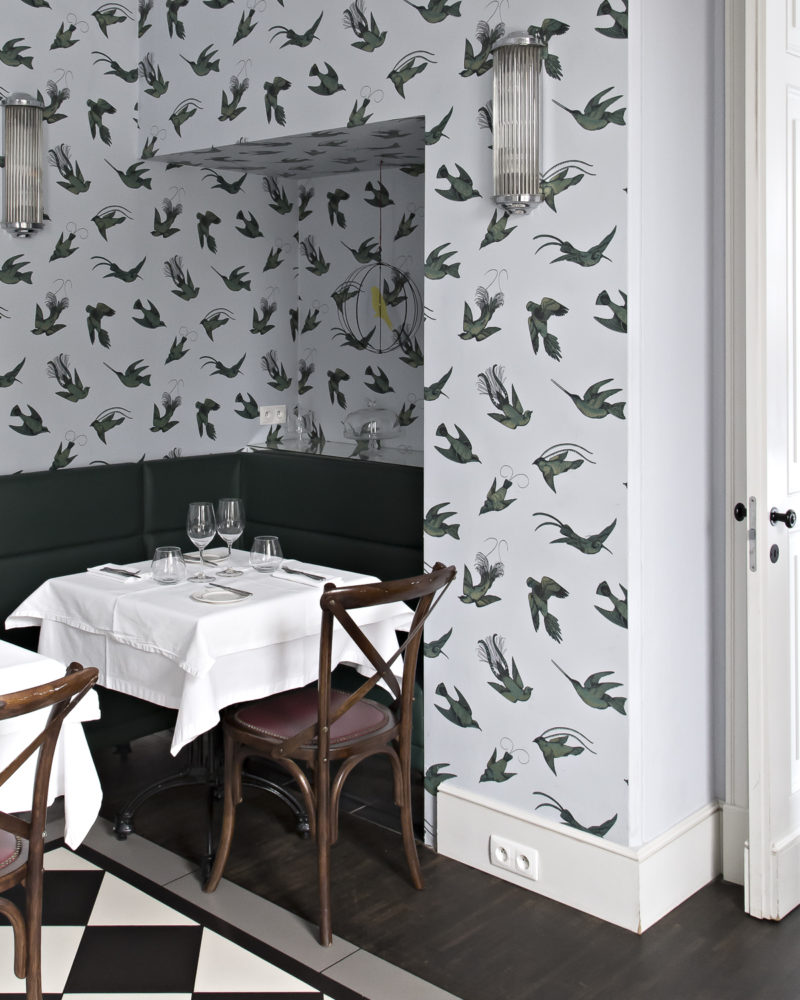 copyright Kasia Rutkowiak | My Full House | any unauthorised use prohibited 
Serdecznie dziękuję Brasserie Warszawska za gościnę i możliwość wykonania zdjęć do tego posta.