Choosing this weekend's flowers has been a little challenge. I even posted a picture about it on my Instagram, showing the recent lilies. I have been lilly obsessed for the past month! And then, I visited my sister in law and saw her gorgeous hortensia, blooming in the garden. The choice was clear. And so was the choice of the vase. This special, round beauty called Big Bubble, comes from Swedish AEO Studio. The designer – Anna Elzer Oscarson, has created an amazing collection of vases, bowls and plates and I am in love with her works.
Wazon Bubble – kwiaty na weekend
Wybór kwiatów na ten weekend z początku wydawał się wyzwaniem. Nawet wspomniałam o tym na Instagramie, pokazując niedawne lilie. Przez prawie miesiąc miałam liliową obsesję. Zanim jednak pojechałam po kolejne, odwiedziłam moją szwagierkę. U Magdy w ogrodzie kwitnie przecudna, ogromna hortensja. Kiedy ją zobaczyłam, wybór kwiatów na weekend okazał się oczywisty. Podobnie jak wybór odpowiedniego wazonu. Ten śliczny, okrągły wazon o nazwie Big Bubble pochodzi od AEO Studio w Szwecji. Projektantka, Anna Elzer Oscarson stworzyła przepiękną kolekcję wazonów, misek i talerzy, a ja zakochałam się w jej pracach.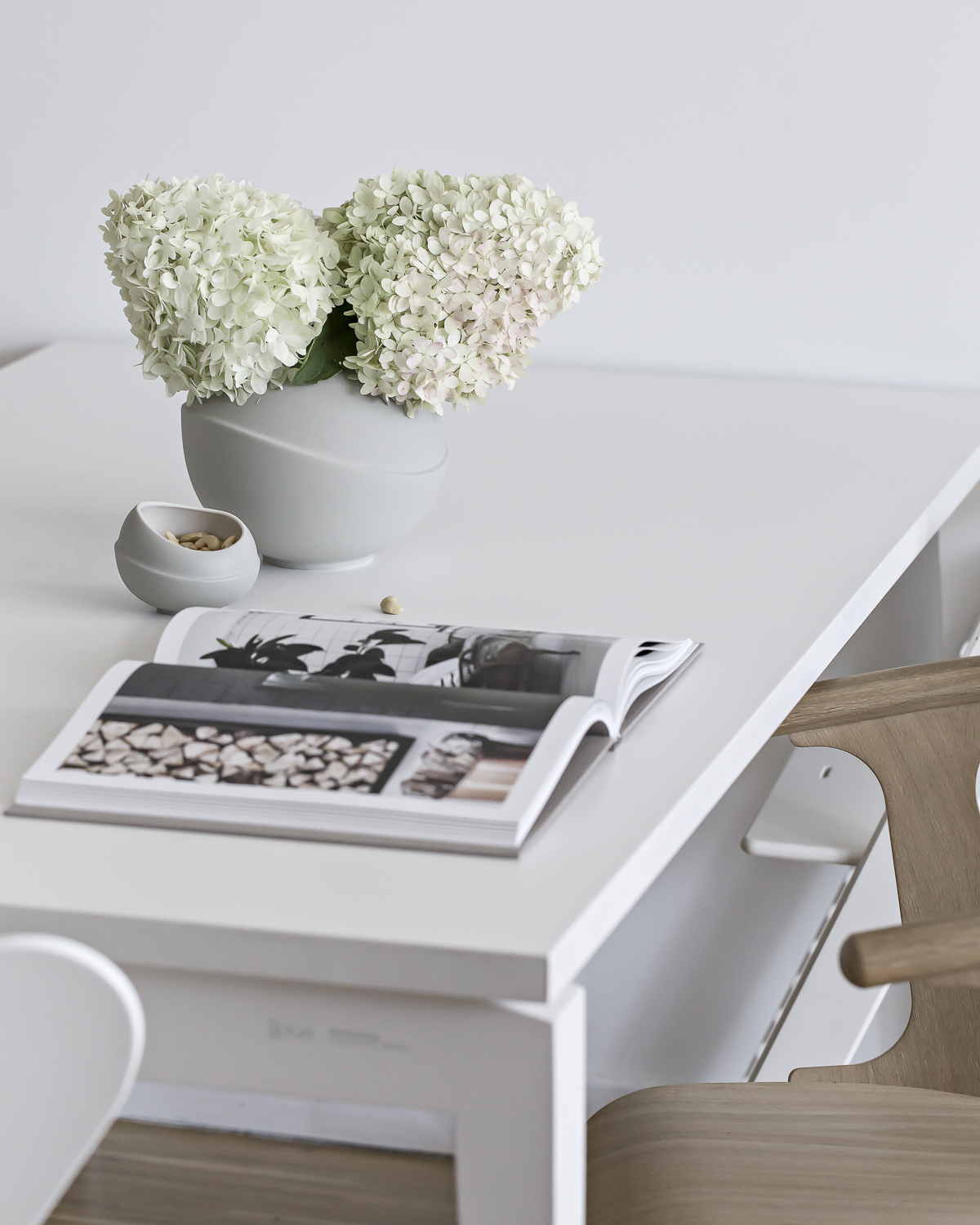 The Bubble comes from the Dancing Dune collection, and if you look closely at it's shape, you will know why. The one I chose has a mat, rough glaze in colour Stone Engobe, but there are several colors and different glazes to choose from. For me, this warm gray hue (or cold beige, depending on light) seemed absolutely perfect. I loved it so much, that I ordered a matching bowl as well. It works great for my healthy snacks. It has similar lines to the Big Bubble and looking at both, makes me see the dunes that Anna wanted to recreate.
Wazon Bubble pochodzi z kolekcji Dancing Dunes (Tańczące Wydmy) i jeśli przyjrzycie się jego powierzchi, będziecie wiedzieli dlaczego. Ja wybrałam wersję z matową glazurą w kolorze Stone Engobe, ale dostępnych jest kilka kolorów i rodzajów glazury. Osobiście urzekł mnie ten ciepły szary (lub chłodny beżowy) kolor, idealny do naszego domu. Spodobał mi się tak bardzo, że zamówiłam też miseczkę w tym samym kolorze. Orzeszki z takiej miseczki smakują jeszcze lepiej. Kiedy patrzę na kształt tej ceramiki, stają mi przed oczyma wydmy, o których myślała Anna, tworząc swoje projekty.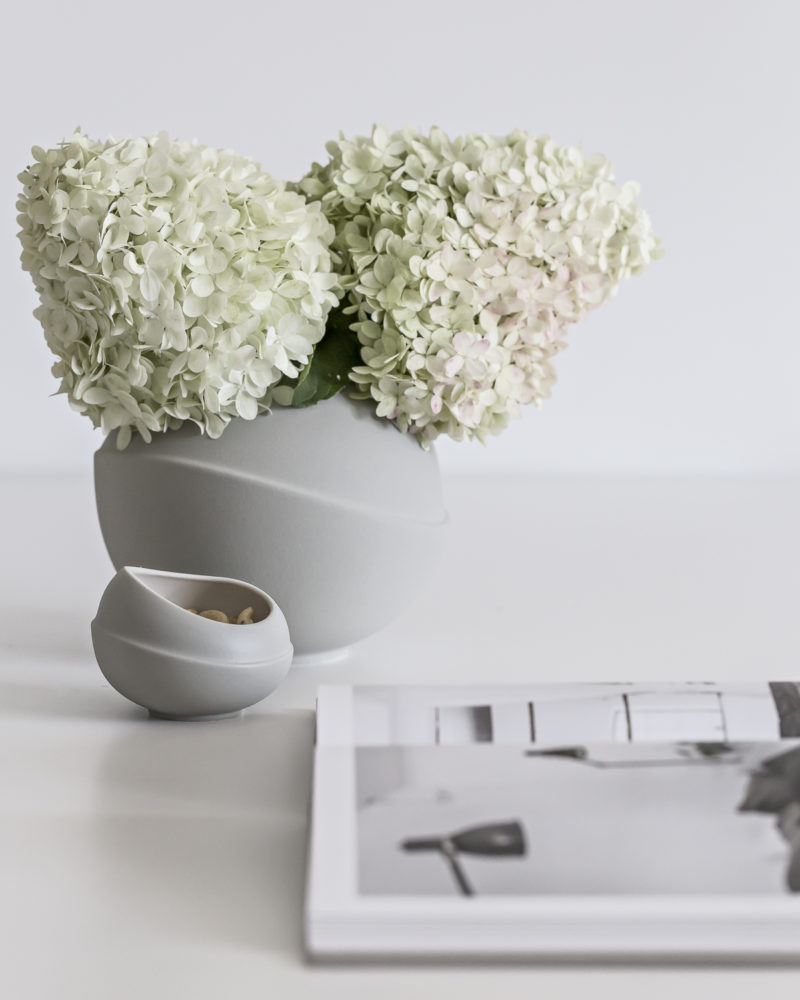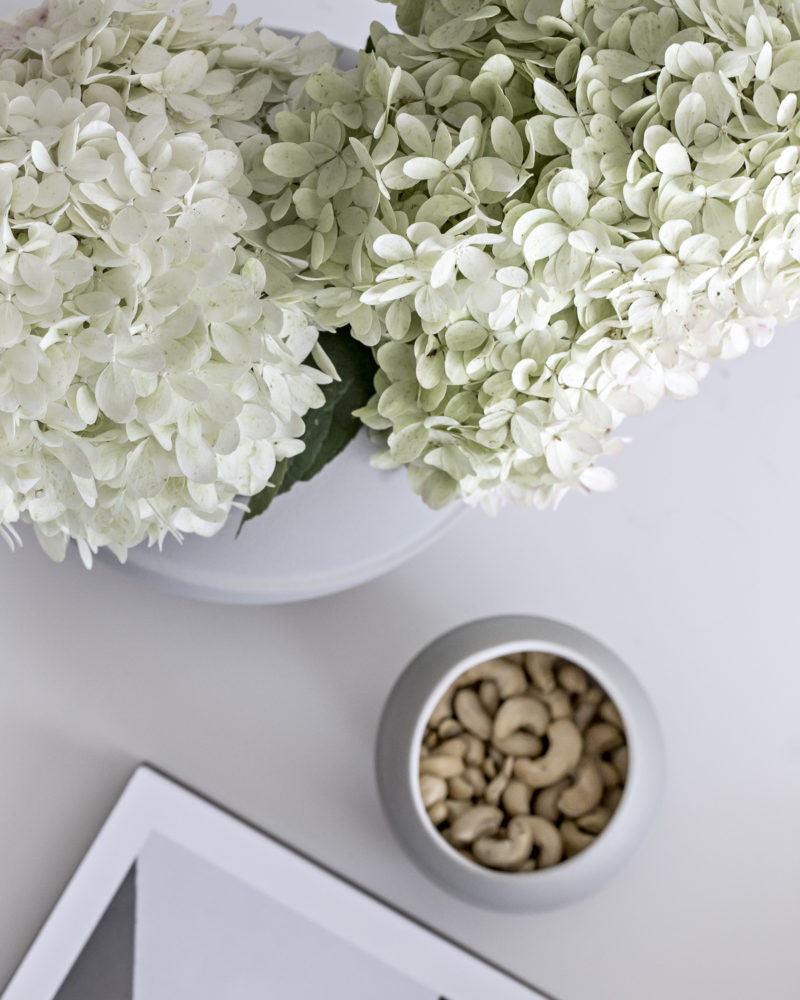 And as the best things come in threes, I must mention the Small Bubble as well. You can clearly see, that if I love something, I do it all the way. And I cannot tell you how much joy these three beauties give me. Maybe it's the mat surface, so nice to touch, rough but pleasant, maybe the colour or the shape. Very likely it is all of those things and together with a thought that they have all been made in an old porcelain factory in Lidköping, Sweden. It is worth mentioning, that two of the world's most prominent glaze makers – Kent Eriksson and Hans Olof Nilsson were involved in developing the glazes. It means that all AEO Studio products are of exceptional quality.
Ponieważ mówi się, ze to co najlepsze chadza trójkami, nie mogłam zapomnieć o wazoniku Small Bubble. Tak mam, że jak coś mi się spodoba, to idę na całość. Nawet nie wiecie ile radości sprawiły mi te wazony (mi, która ma wazonów pół mieszkania!). Może to ich matowa powierzchnia, może kolor, a może kształt. Najpewniej wszytsko po trochu, łącznie z faktem, że powstały w bardzo znanej i bardzo starej fabryce w szwedzkim Lidköping. Warto dodać, że nad glazurami wyrobów AEO Studio, pracowali dwaj światowej sławy specjaliści od ceramiki- Kent Eriksson i Hans Olof Nilsson. Znaczy to mniej więcej tyle, że produkty pochodzące ze stucia Anny są najlepszej światowej jakości.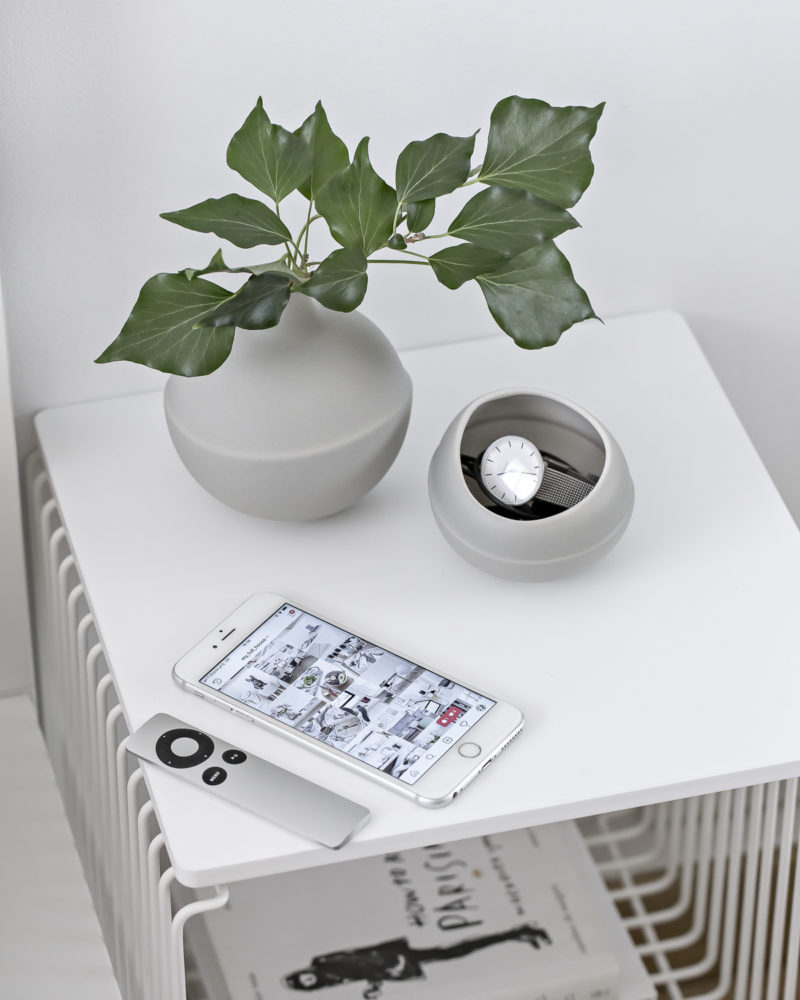 And when I don't use the bowl for my nuts, I gladly put it beside my bed with my earphones, watch or other small things that I don't want getting lost. That actually means I should have 2 of those :)
Have a lovely weekend dear all!
Kiedy nie używam miseczki do orzeszków, stawiam ją przy łóżku i trzymam w niej słuchawki, zegarek i wszystko to czego nie chcę zapodziać. Na dobrą sprawę, powinnam więc była zamówić dwie ;)
Pięknego weekendu Kochani!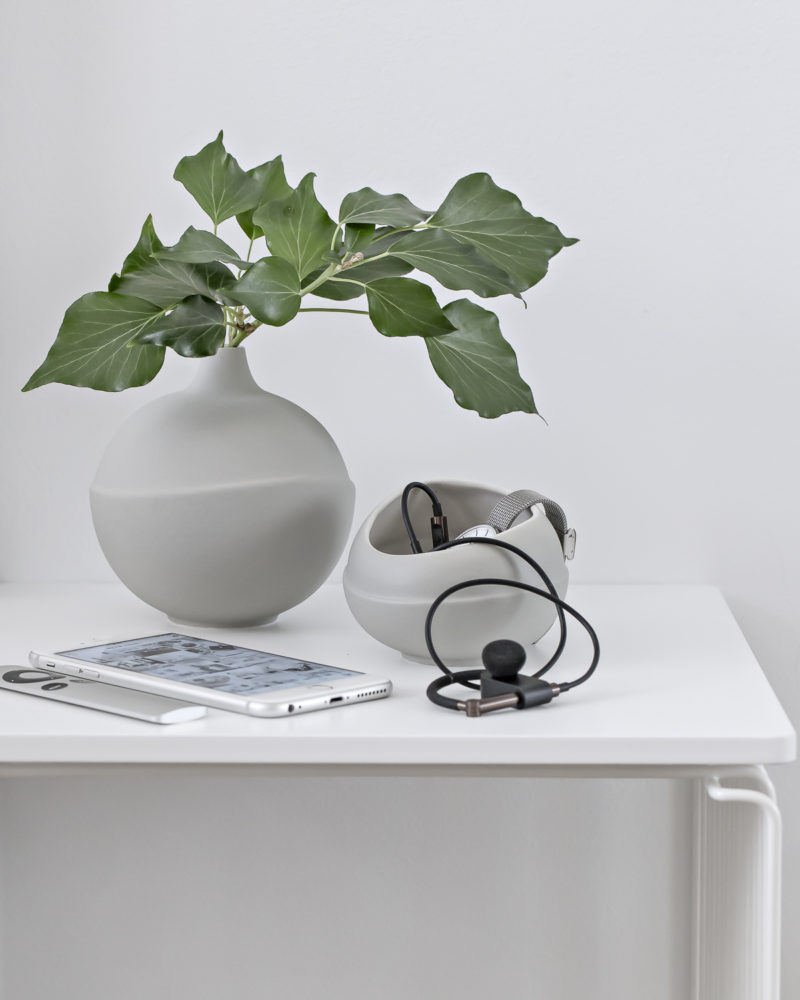 Copyright Kasia Rutkowiak | My Full House | Any unauthorised use prohibited