Recently Fritz Hansen launched a new classic. To celebrate 60 years anniversary of Grand Prix chair, perfectly matching table was reborn.
The Grand Prix chair by Arne Jacobsen received its name after winning the prestigious Grand Prix prize at the Triennale in Milan in 1957. Simultaneously, Arne Jacobsen created the Grand Prix table – an extension of the award winning chair – that only got to meet its audience for a short period of time. Now the Grand Prix family gets reunited and I must say that the oak veneer table looks absolutely stunning!
Stół Grand Prix od Fritz Hansen
Ostatnio marka Fritz Hansen ogłosiła wiadomość o dodaniu do kolekcji nowego klasyka – stołu Grand Prix.
W 1957 roku, podczas Triennale w Mediolanie, projekt krzesła Arne Jacobsena zdobył główną nagrodę, a od niej i swoją nazwę – Grand Prix. Arne Jacobsen wraz z krzesłem zaprojektował idealny stół, który jednak nie przyjął się w kolekcji. W 2017 roku, dla uczczenia 60. roczncy powstania krzesła Grand Prix, marka Fritz Hansen postanowiła powołać do życia ten idealny stół. Piękna dębowa okleina oraz klasyczny kształt czynią go stołem idealnym.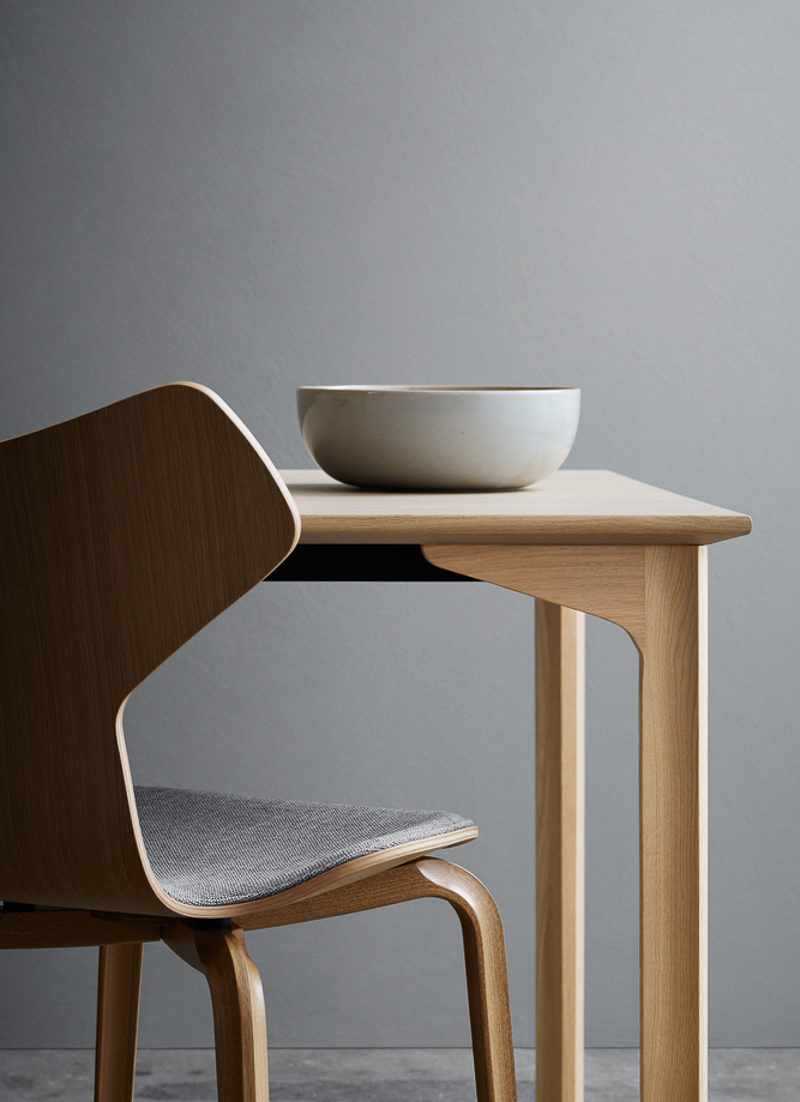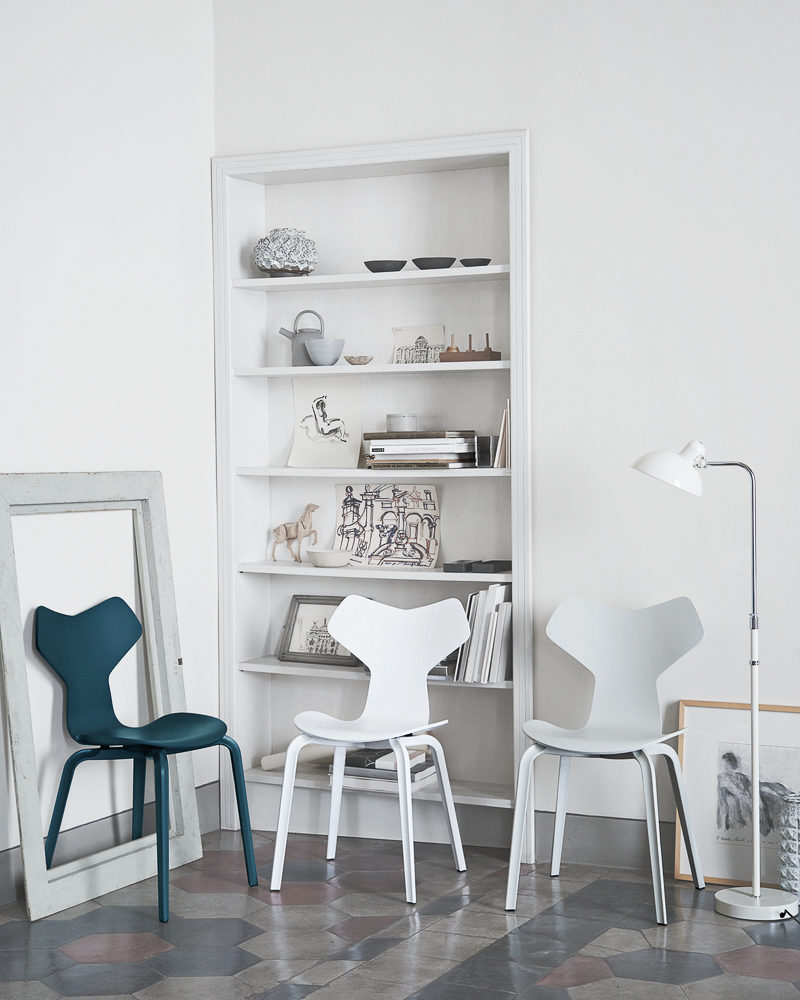 all images courtesy of Fritz Hansen