Inspired by some new books about good and healthy food (more about them soon), I made myself a promise to get better at eating healthy. Having a grocery market around the corner I really have no excuse not to eat fresh seasonal fruit and vegetables. Especially now when there is so much good stuff, vegetables should be a great part of our diet. During my last visit at the market, I decided to go for berries. I got plenty of them and froze most for oatmeals, which I love. The rest was enjoyed with french toasts and maple syrup. Was that healthy enough if I say that I used eco eggs? Healthy or not, it brought back that midsummer feeling that we love so much.
We might have a breakfast like this again, before all fresh berries disappear! Apples must wait a bit :)
Letnie śniadanie w jesienny poranek
Zainspirowana nowymi książkami o zdrowym odżywianiu, postanowiłam zacząć bardziej dbać o naszą dietę. Targ, który mamy za rogiem, na którym stragany uginają się od świeżych warzyw i owoców, zdecydowanie ułatwia mi sprawę. Szczególnie teraz, gdy tyle dobra daje nam natura, trzeba z tego korzystać ile tylko możliwe. Podczas ostatniej wycieczki na targ kupiłam sporą ilość różnych owoców. Część od razu zamroziłam – będą w sam raz do owsianek, które uwielbiam. Resztę wpałaszowaliśmy z tostami francuskimi i syropem klonowm. Nie jestem przekonana, czy było to takie zdrowe, jak zakładałam, ale smakowało wybornie! Przez moment poczuliśmy się znów, jak byśmy byli w środku lata.
Myślę, że to śniadanie do powtórki, zanim maliny i borówki i jeżyny na dobre znikną. Jabłka muszą chwilę zaczekać :)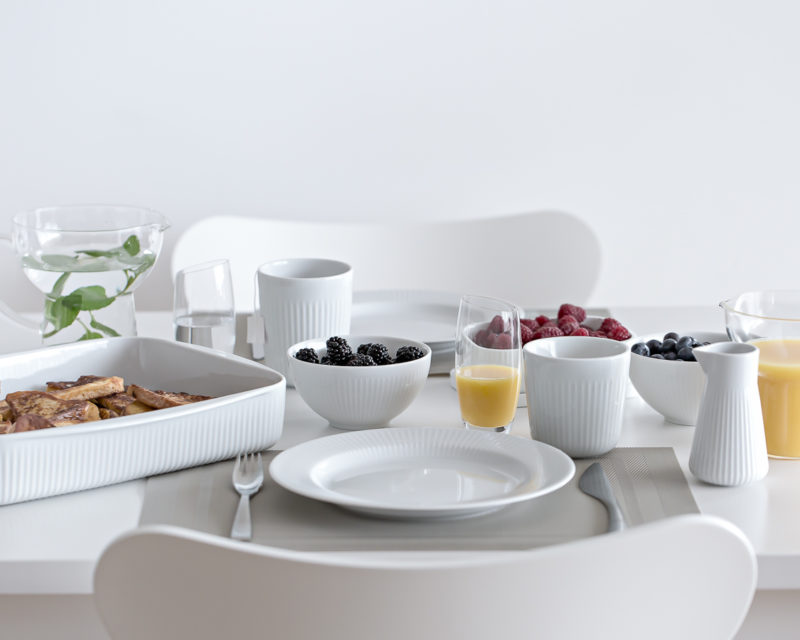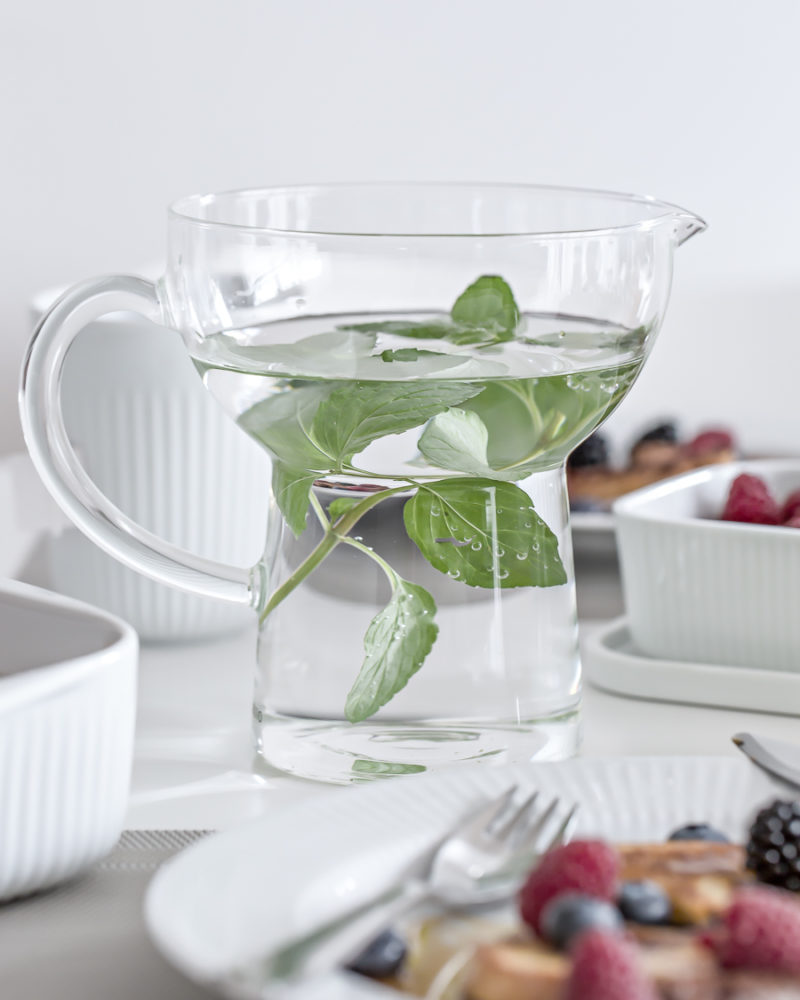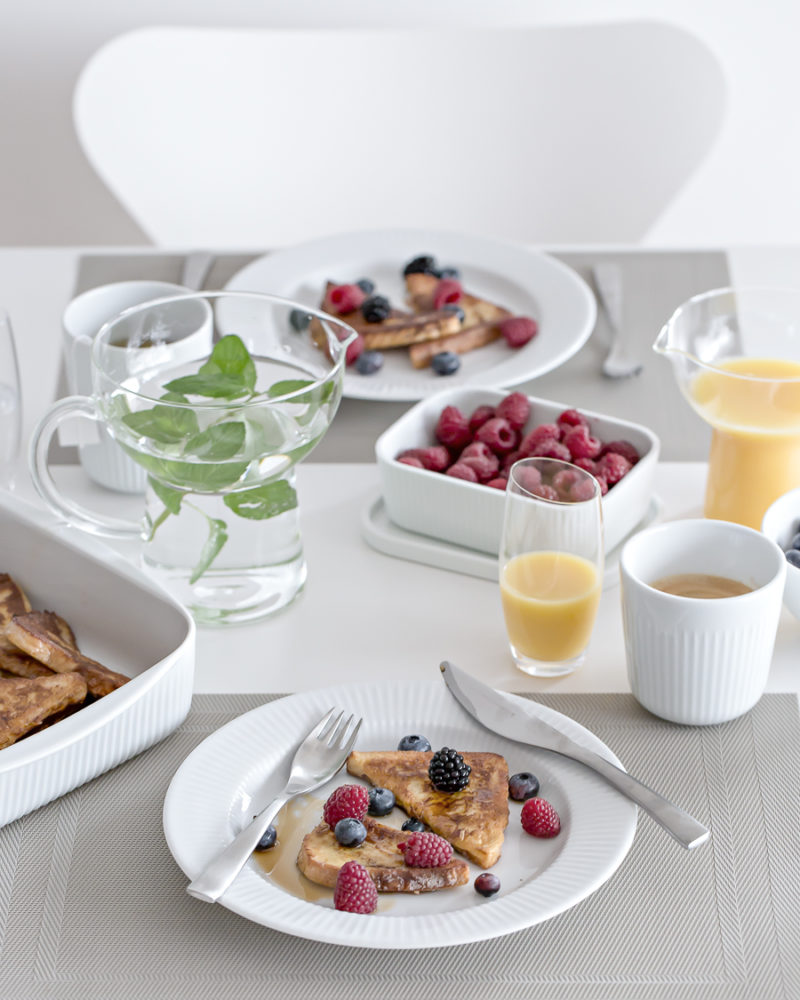 Copyright: Kasia Rutkowiak | My Full House
porcelain / porcelana – Eva Solo
ps. I just love these new glass jars! / Uwielbiam te nowe dzbanki!