At last! After I don't even know how many attempts, I finaly succeded! I grew my very own and personal avocado tree. It took many failures and later on a lot of patience but it was all worth it! From a stone to beautiful green leafs on a solid stalk, now it grows so rapidly that I had to repot it.
Hodowla (i przesadzanie) drzewka awokado
W końcu się udało! Po nie wiem jak wielu podejściach, wreszcie pełen sukces! Udało mi się wyhodować własne, osobiste drzewko awokado! Nie obyło się bez (wielokrotnych) porażek i cały proces wymagał wiele cierpliwości, ale było warto. Od pestki do pięknych listków na solidnej łodydze, które rosną teraz w zawrotnym tempie. Tak szybko, że zmuszona byłam je przesadzić.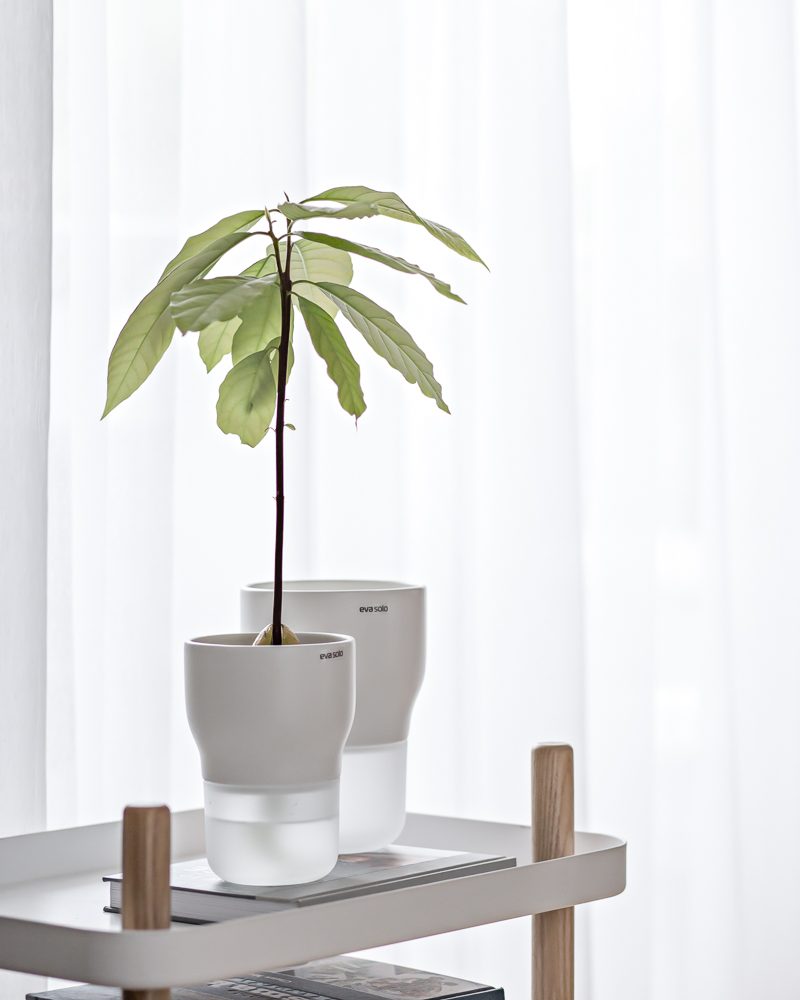 I am a very poor gardener. I either kill plants with no water or totally drown them, hence my only hope is in self watering pots.
When I first put the sprouting stone into the soil, I chose my medium pot. I had no idea that I would grow so rapidly and that I would have to repot it so quickly!
Strasznie marny ze mnie ogrodnik, o czym pisałam wielokrotnie. Jak nie ususzę, to zaleję wodą na amen. Jedyna nadzieja w samopodlewających doniczkach.
Kiedy pierwszy raz wsadzałam kiełkującą pestkę do ziemi, wybrałam średnią doniczkę. Nie miałam pojęcia, że awokado będzie rosło tak szybko i że zaledwie po paru tygodniach bedę je musiała przesadzić.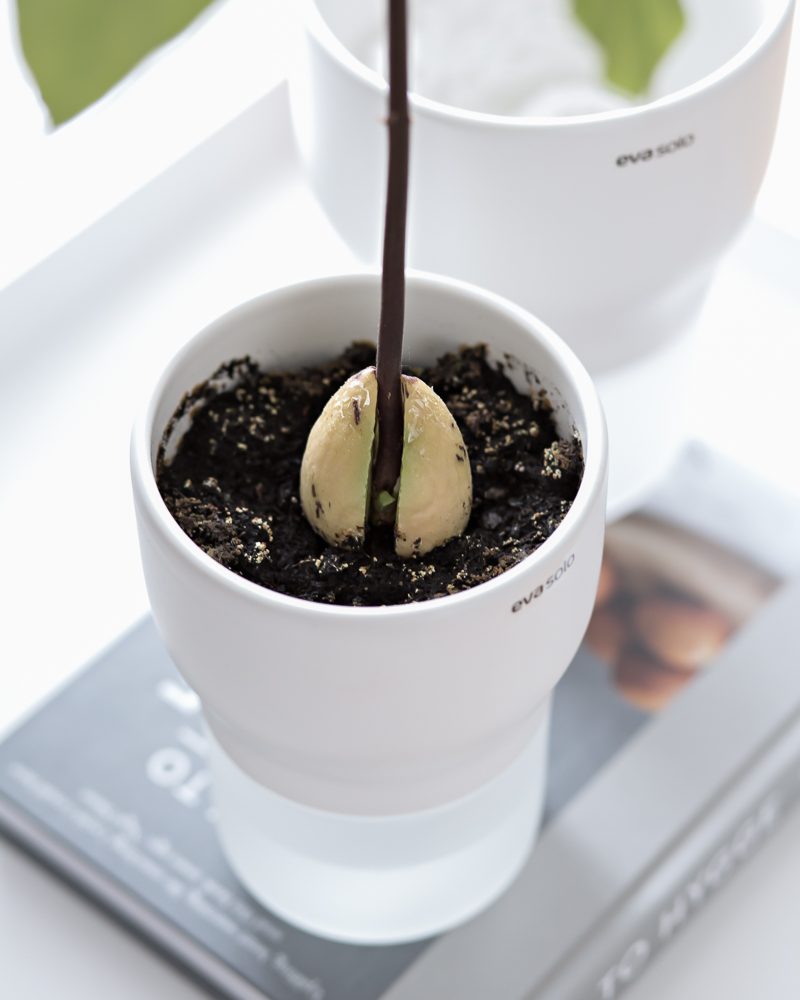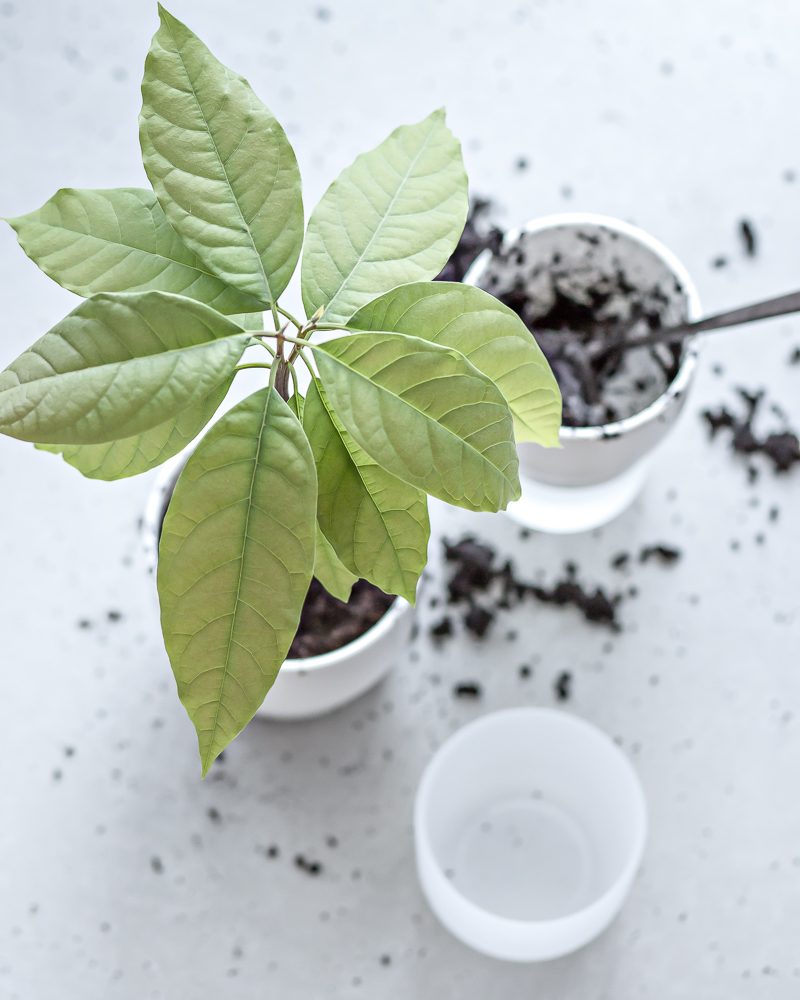 The entire operation was quite stresfull as I did not want to ruin any roots and the only helper I had was Klara with a broken arm, but I hope that we did alright. Let us see how fast it will grow when it has a bit more space and I am already preparing the medium pot for a new stone. It begins to crack already and it will sprout by the end of the month. Yay!
Cała operacja była dość stresująca, bo nie chciałam uszkodzić korzeni, a do pomocy miałam jedynie Klarę ze złamaną ręką. Chyba się udało. Zobaczymy jak szybko drzewko będzie rosło teraz, kiedy ma więcej miejsca. Dotychczasowa doniczka już czeka na kolejnego lokatora. Następna pestka zaczyna pękać i zakiełkuje przed końcem miesiąca. Hura!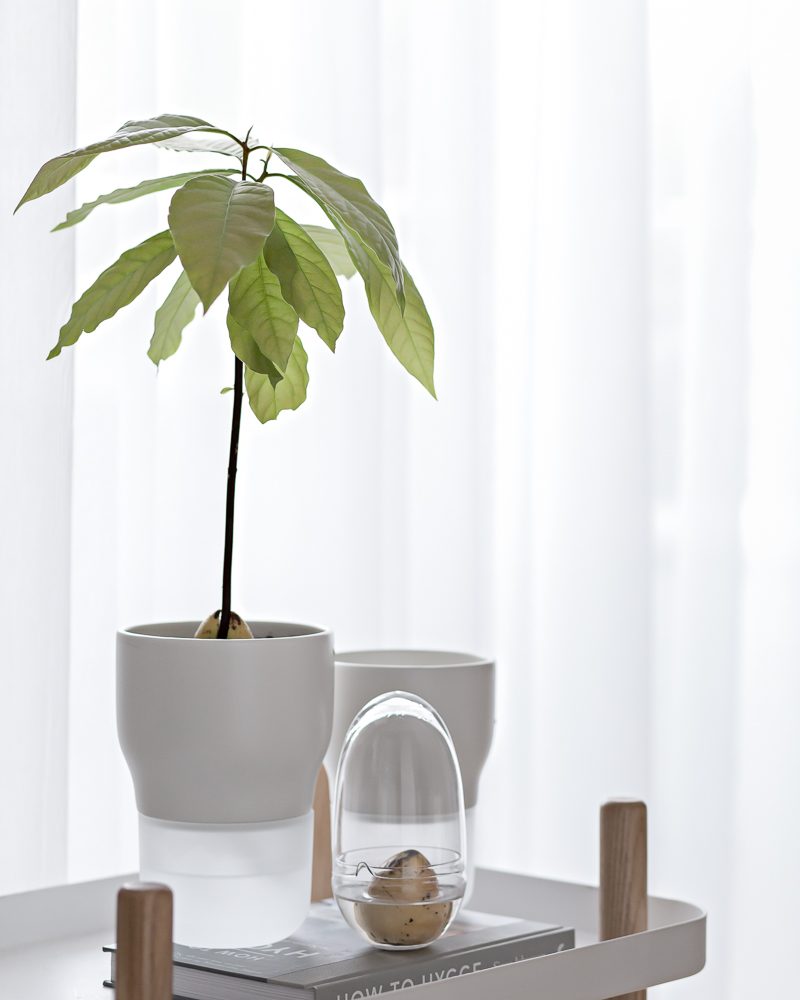 Copyright: Kasia Rutkowiak / My Full House
self watering pots / doniczki – Eva Solo