Yesterday I had a very bad start into the day. For no reason, you might say, as these were just some small, irritating things that followed each other and all of the sudden, I was just so mad and tired and negative and… no good. Do you ever have it like this? Of course, as these were just some irrelevant issues, it didn't take much time for me to get back on track (and thank you for your sweet Instagram comments!). I took a shower, to wash away my irritation, and followed with my beauty routine of creams and oils, hugged my kids, had an espresso and the sun came out. At last!
Speaking of the recent beauty rutine, I am totally in love with the extraordinary Grown Alchemist products. The consistency, the scents, the feeling of tapping and rubbing them into my always thirsty skin is absolutely wonderful. The packaging aesthetics suits me perfect too, so these tubes and bottles will be my sure keeper.
My favourite trio must be Borago, Rosehip and Buckthom Berry Serum – an ideal oil for my sensitive skin, Age-repair Eye Cream (remember my wrinkle post?) and a pure pleasure for the entire body – intensive cream with Rosa Damascena, Acai and Pomegranate. Lately, I am not going anywhere without these 3 products, luckily they don't take too much space ;)
What are your beauty favs of the season? Have a wonderful, smiling day!
Grown Alchemist – alchemia dobrego samopoczucia
Wczoraj miałam paskudny początek dnia. Niby nic takiego, po prostu szereg drobnych, denerwujących zdarzeń, które zupełnie wyprowadziły mnie z równowagi. Macie tak czasami? Na szczęście, ponieważ to były zupełnie nieistotne drobiazgi, dość szybko doszłam do siebie (dziękuję za wszystkie miłe słowa na Instagramie!). Wzięłam prysznic, aby zmyć złość, po czym oddałam się wyciszającym urodowym rytuałom, poprzytulałam dzieci, wypiłam espresso i wreszcie wyszło słońce!
Pisząc o kojących zabiegach kosmetycznych, nie mogę nie wspomnieć o jednych z moich najnowszych odkryć – kosmetykach Grown Alchemist. Zauważyłam je w internecie już dość dawno, ale jakoś nie mogłam się zdobyć na zakup. Dopiero, kiedy odkryłam, że mogę je dostać w polskim sklepie, zdecydowałam się na pierwsze testowanie i… przepadłam. Konsystencja, zapach, uczucie wklepywania ich w wiecznie spragnioną skórę, w zestawieniu z estetycznymi opakowaniami sprawiają, że to moje prawdziwe odkrycie sezonu. Moim ulubionym trio jest bez wątpienia Borago, Rosehip and Buckthom Berry Serum – świetnie nawilżające serum do twarzy w postaci lekkiego olejku, Age-repair Eye Cream – idealny krem pod oczy (pamiętacie mój post o zmarszczkach?), który jako jeden z nielicznych nie wywołuje u mnie potoku łez i niezawodnie poprawiający humor, cudowny balsam do ciała – Rosa Damascena, Acai and Pomegranate Intensive Body Cream. Bez tych trzech produktów nigdzie się teraz nie ruszam, na szczęście nie zabierają dużo miejsca.
A co takiego Wy poleciłybyście na lato? Miłego dnia i jak najwięcej uśmiechu!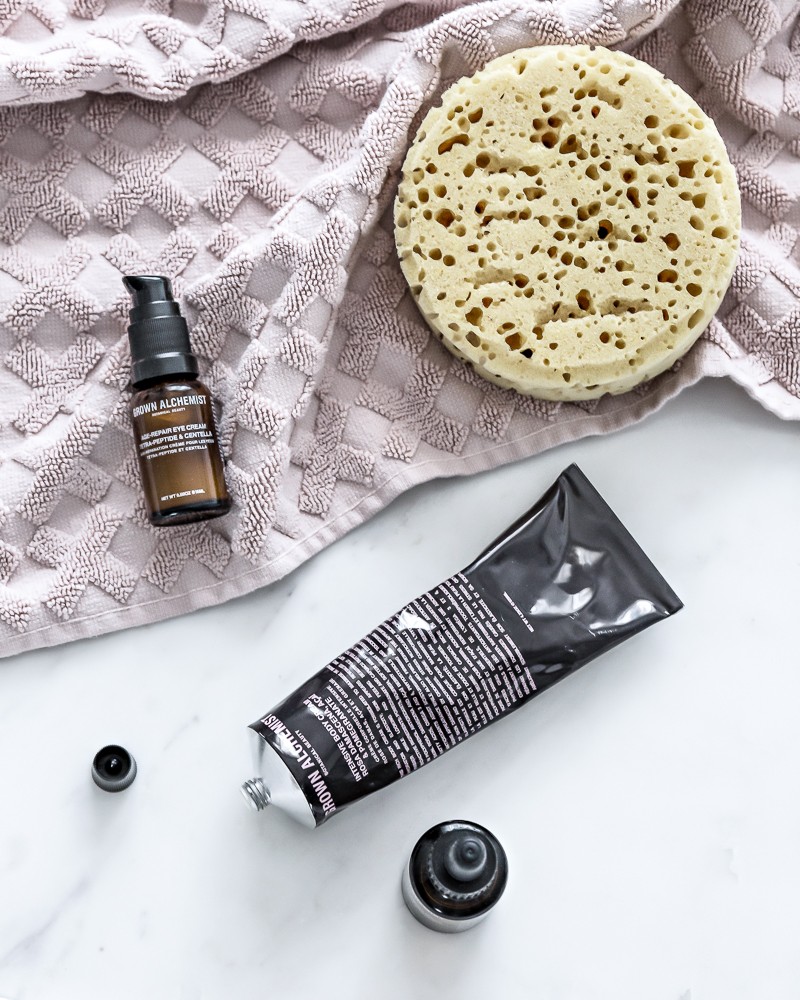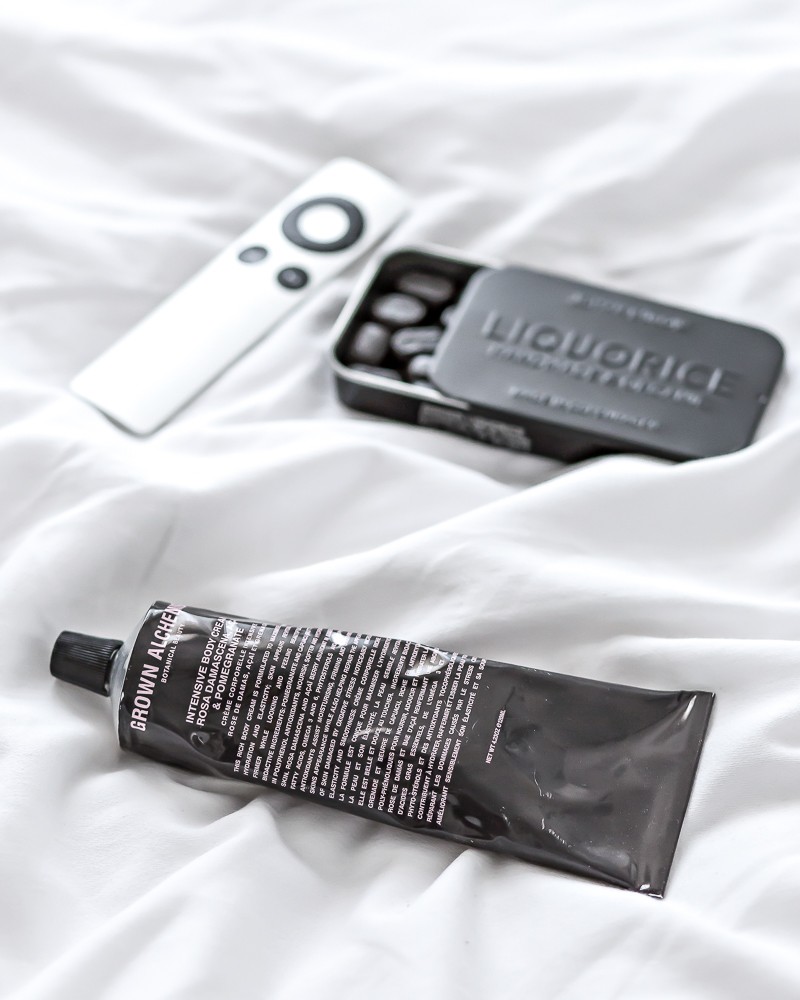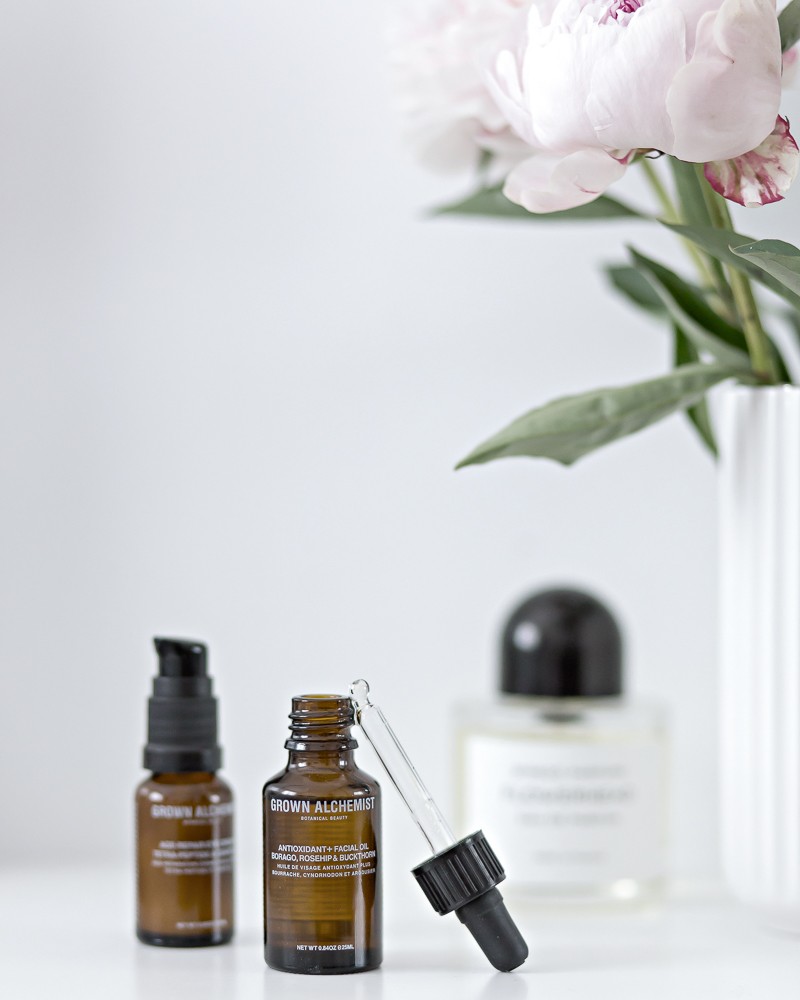 ? Kasia Rutkowiak / My Full House
Cosmetics / kosmetyki – Grown Alchemist – Pell.pl