You got me. It's not only the interior news that make me happy each season. I can get equally excited when it comes to news in the beauty industry. Or shoes. Or clothing. Or bags… I am sure that many of you can relate.
This (first spring) weekend of this year, I am planning some exciting parties and meetings so I decided it's the best occasion to dive into the new make up collection by CHANEL. This spring, Lucia Pica amazes us with a gorgeous LES 9 OMBRES Édition n°2 Quintessence eyeshadow palette. Intense colours, inspired by colorful Asia, matte, shiny and metallic finishes, perfect to mix and math or just use on their own. So many combinations for day and night! And I am sure that they will look gorgeous on a sun-kissed skin a bit later this year as well.
W wiosennym nastroju z wiosenno-letnią kolekcją makijażu CHANEL 2019
To żadna tajemnica, że nie tylko wnętrzarskie nowinki przyprawiają mnie o szybsze bicie serca. Równie mocno cieszą mnie nowości w makijażu czy pielęgnacji. Buty. Ubrania. Torebki. Co ja Wam będę tłumaczyć?
Na ten (pierwszy wiosenny) weekend zaplanowałam kilka imprez i spotkań, stąd pomyślałam, że to świetny moment, aby zacząć przygodę z najnowszą, wiosenno-letnią kolekcją makijażu CHANEL 2019. Tej wiosny Lucia Pica ma dla nas kolejne fantastyczne produkty. Absolutnie zachwyca nową paletą cieni do powiek LES 9 OMBRES Édition n°2 Quintessence. Piękne kolory inspirowane kontrastami Azji, intensywne pigmenty, matowe i błyszczące wykończenia, idealnie się ze sobą łączą. Dla minimalistek jest oczywiście możliwość postawienia na jeden kolor. Wyobrażam sobie też, że kiedy cera nabierze letniego koloru, wiele z tych cieni da piękny, letni efekt.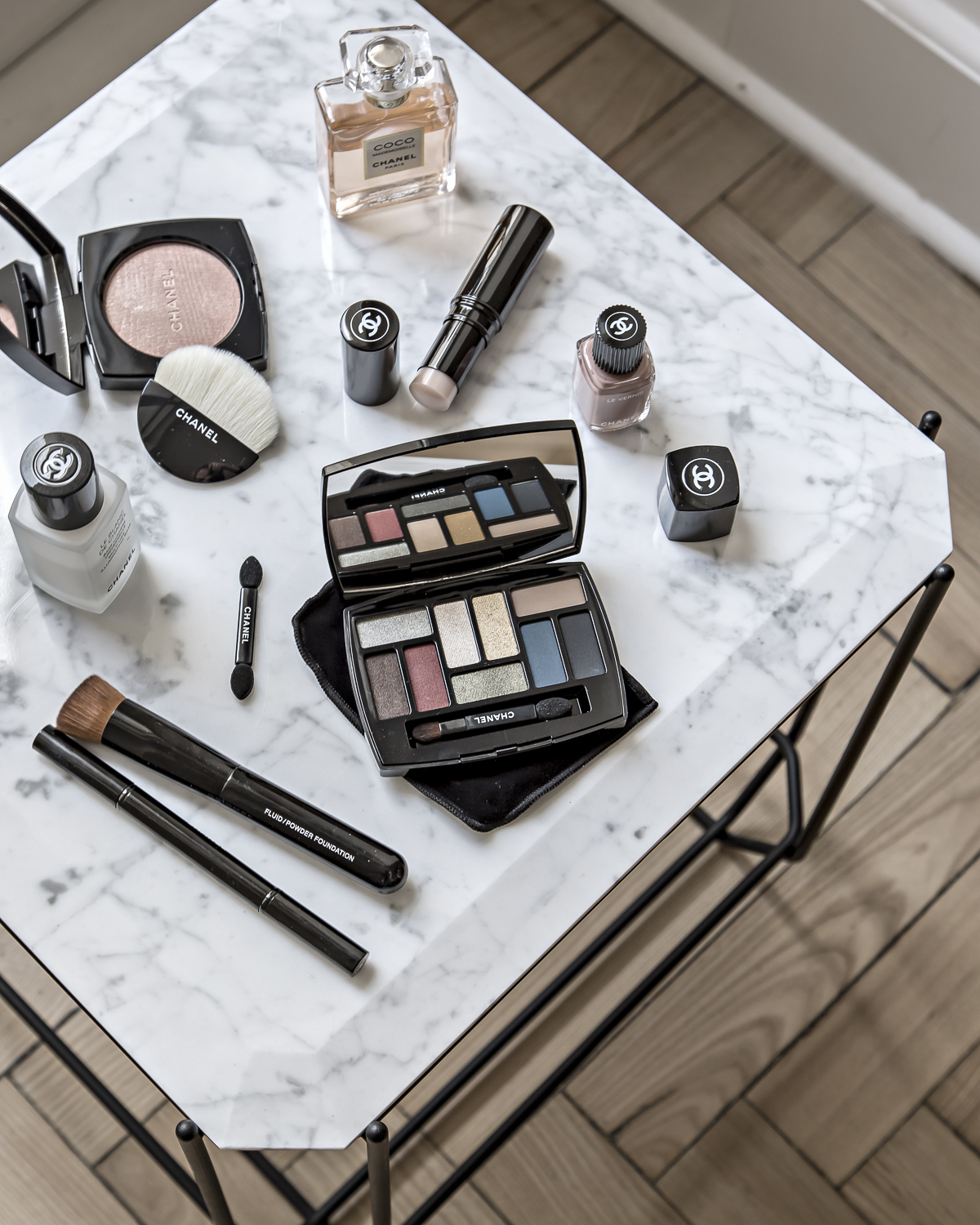 Another star product of SS 2019 collection by Lucia Pica is BAUME ESSENTIEL. Coming in two versions (transparent and sculpting), this handy stick allows us to play with light and makes complexion look super fresh. With its on-the-go format and elegant, understated design, it is easy to use on the face, lips and eyes all day long. Also the new, beautifully baked highlighter and oh so pretty LE VERNIS in Bleached Mauve stole my heart. For the first time in many months I am actually considering not having my nails red. It is absolutely gorgeous and the long lasting formula surely is worth the try.
Kolejnym świetnym produktem wiosennej kolekcji jest BAUME ESSENTIEL. Ten niezwykły balsam w sztyfcie występuje w dwóch wersjach (transparent i sculpting). Pozwala pięknie bawić się światłem i sprawia, że cera wygląda promiennie i świeżo. BAUME ESSENTIEL nawilża też usta i powieki, dodając im jednocześnie delikatnego blasku. Również nowy, cudnie prezentujący się puder rozświetlający i nowy lakier LE VERNIS w kolorze Bleached Mauve skradły moje serce. Po raz pierwszy od wielu miesięcy rozważam pomalowanie paznokci u dłoni na "nieczerwony" kolor. Ten naturalny odcień jest przepiękny, a zapewniająca trwałość formuła dodatkowo zachęca do wypróbowania czegoś nowego tej wiosny.
I am looking forward to playing with CHANEL spring and summer colors these coming months. But first – I need to go through my Friday (with an interesting meeting in Danish Ambassy in Warsaw to beigin with) and a big gala tonight. Happy Friday!
Cieszę sie na wypróbowanie wszystkich kolorów tej wiosenno-letniej kolekcji przez kolejne miesiące. Ale po kolei – piątek zapowiada się ciekawie – najpierw spotkaniem w Ambasadzie Królestwa Danii, a wieczorem idziemy na prewdziwą galę! Pięknego Piątku!
copyright Kasia Rutkowiak | My Full House | any unauthorised use prohibited
This post was made in cooperation witch CHANEL | Post powstał przy współpracy z marką CHANEL