What can I say? I did it again. And again – I am totally in love. In love with a lamp. Ok, it's not just any lamp, but probably one of the most beautiful lamps in the world – LE KLINT model 101.
Le Klint 101 – prawdopodobnie jedna z najpiękniejszych lamp na świecie
Cóż mam powiedzieć? Znów to zrobiłam! I znów, jestem zakochana. Zakochana w lampie! Na swoje wytłumaczenie mam jedynie to, że to nie jest byle lampa, a jedna z najpiękniejszych lamp na świecie – LE KLINT model 101.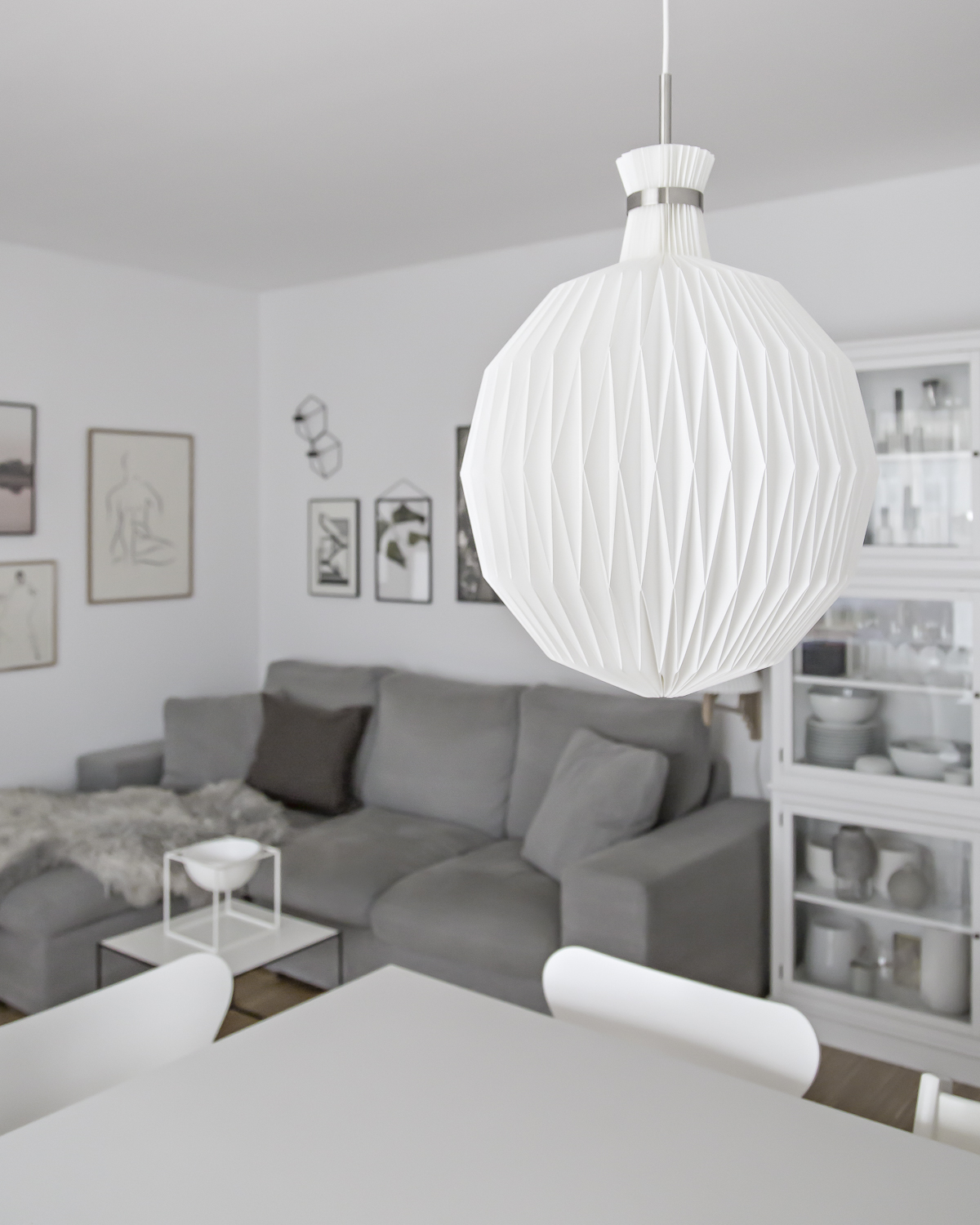 The 101 model, also known as "The Lantern" was designed in 1944 by famous Danish designer and architect Kaare Klint. It is one of the most detailed of the LE KLINT lamps and it is the perfect combination of design, technology and craftsmanship. Hand folded in LE KLINT factory in Denmark, just like all LE KLINT lamps, it is a beautiful and extremly decorative piece. And it is, and has always been my absolute favorite pendant from the entire collection. Whenever I look at it, I always think that it must be one of the most beautiful lamps in the world.
Model 101, znany równiez jako "Lampion" ("The Lantern"), zaprojektował w 1944 roku znany duński projektant i wybitny architekt, Kaare Klint. To lampa z wielką ilością szczegółów, jedna z bardziej skomplikowanych lamp LE KLINT, idealne połączenie designu, technologii oraz rzemiosła. Wszystkie "sto jedynki", podobnie jak inne lampy z kolekcji marki plisowane są ręcznie w niewielkiej fabryce w Danii. Bardzo dekoracyjna, lampa 101, od zawsze była moją ulubioną lampą wiszącą LE KLINT. Zawsze kiedy na nią patrzę, myślę, że to prawdopodobnie jedna z najpiękniejszych lamp na świecie.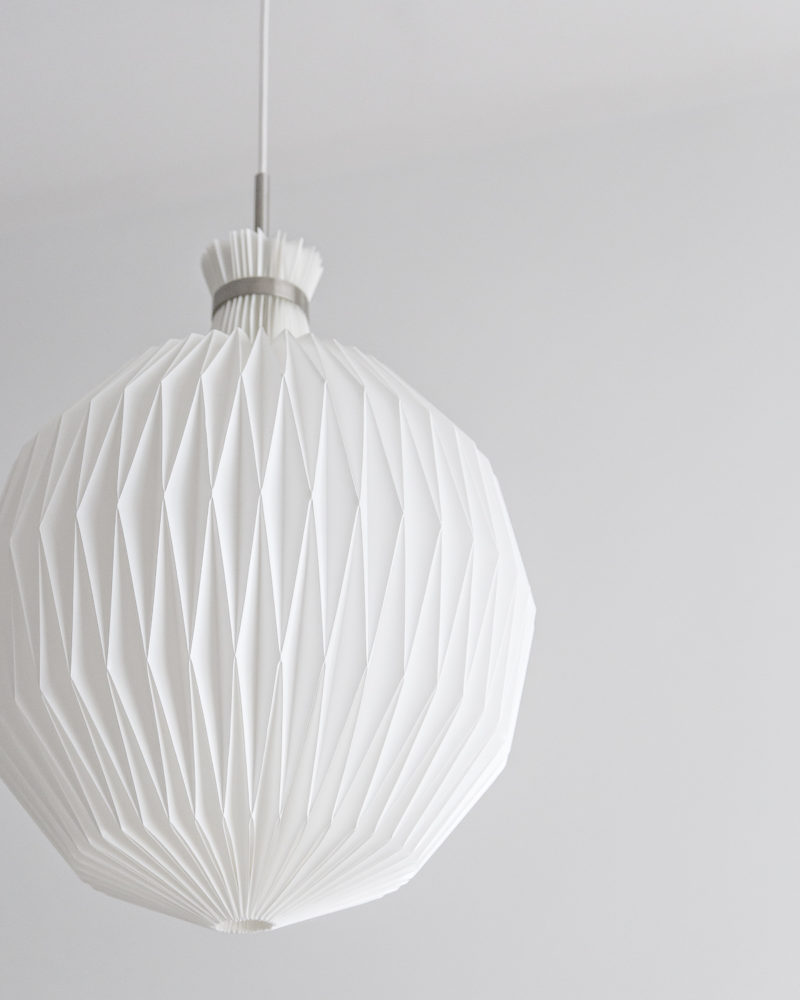 For above our dining table I chose Model 101 in size L, with an aditional pendant holder made of stainless steel (designed as a tribute to this beautiful lamps 70th anniversary in 2014). The pendant holder is available in all lamp sizes and 3 colors – steel, brass and copper.
And when the evening comes, I fall in love again… can you see why? I hope you won't mind seeing more pictures of this beauty in the coming months.
Nad nasz stół wybrałam Model 101 w rozmiarze L. Dodatkowo, domówiłam ozdobne mocowanie ze stali nierdzewnej. Takie mocowania (zaprojektowane na 70-lecie powstania modelu 101, w 2014 roku), dostępne są dla wszystkich rozmiarów lamp 101, w 3 wersjach – stal nierdzewna, miedź i mosiądz.
A kiedy robi się ciemno, zakochuję się na nowo… Przygotujcie się na więcej zdjęć tej ślicznotki.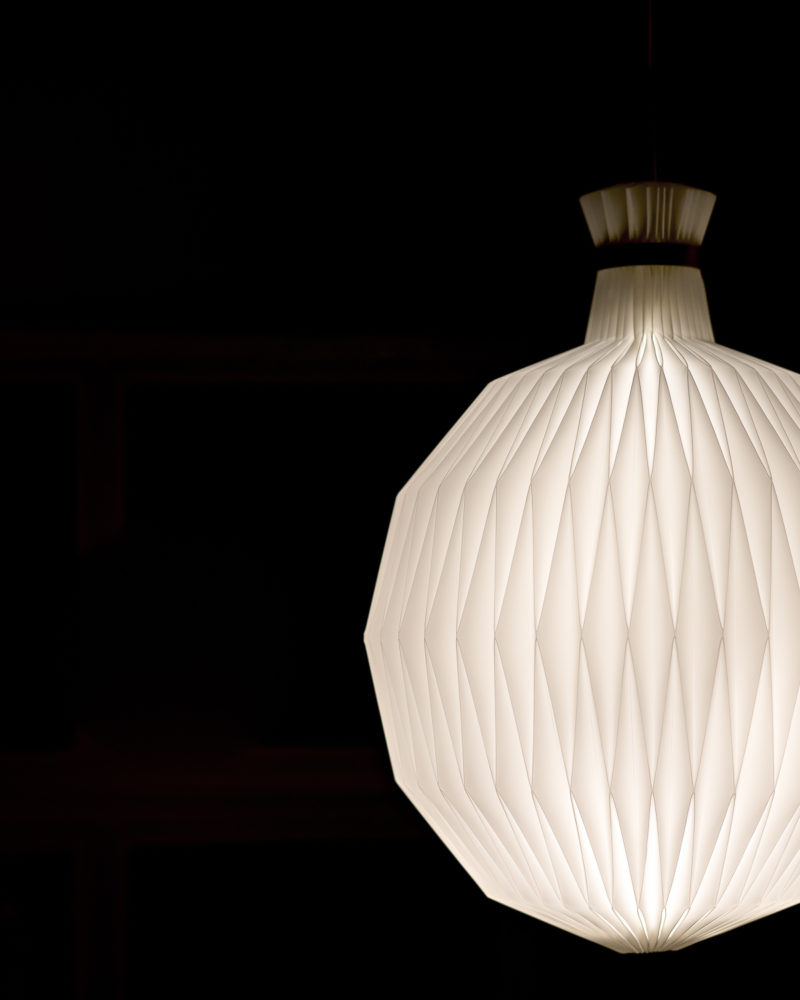 copyright Kasia Rutkowiak | My Full House | any unauthorised use prohibited
Adresy sklepów w których można w Polsce kupić lampy LE KLINT znajdziecie na tej stronie.